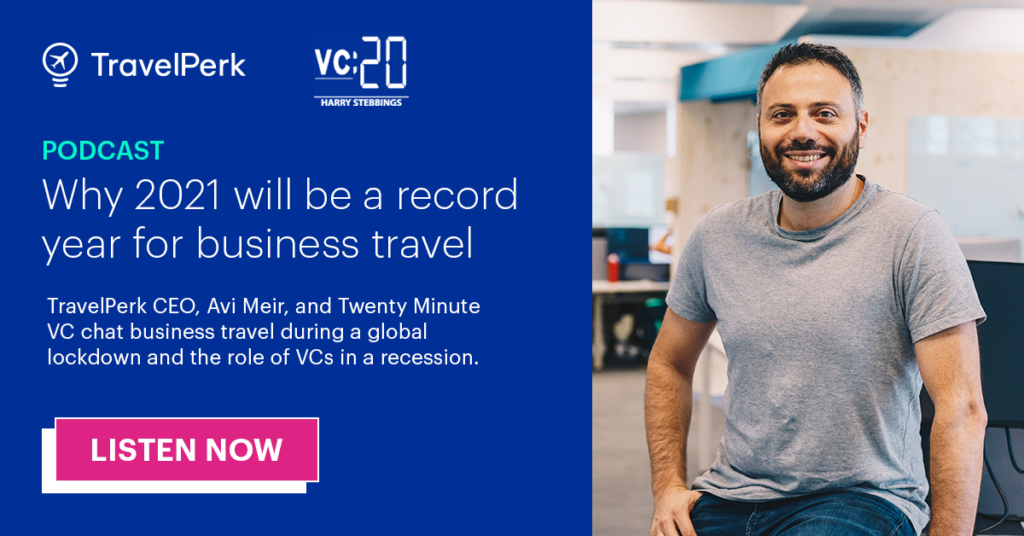 Check out our founder and CEO, Avi Meir, chat with Harry Stebbings of TwentyMintuteVC.com about all things startup; what it's like to work in business travel during a global lockdown, and the roles VCs can play during financially hard times.
In this episode they will cover:
1.) How Avi forged his path through the startup jungle and came to alter business travel and user expectations forever.
2.) Why does Avi believe 2021 will be a record-breaking year for business travel, surpassing all expectations.
4.) Three top pieces of advice to startup founders impacted by COVID and how to really effectively review their spending and get more out of their runway.
5.) What Avi believes will change in corporate travel as a result of coronavirus.
And much more…
Listen now on:
iTunes: https://apple.co/2Ah35aO
Desktop: https://bit.ly/2XbHFF6
Spotify: https://spoti.fi/3cdzxYZ