Traveling around cities before COVID-19 was, for the most part, easy. Our options for getting around seemed limitless, and we weren't bothered by crowded public transport or sharing Uber Pools with strangers. Today, the pandemic has caused a shift in mindset for us all, making us more health & safety conscious even when moving from point A to point B.

Hailing cabs and using taxi apps are safe ways of traveling around cities without coming into excessive contact with strangers. There are plenty of ride-hailing services available on the market in Europe, and understanding which ones are the best and most trustworthy can be challenging.

Without further ado, if you're traveling to any European country, here is a short list of some of the most reliable taxi apps that you can download in the app store for Android and Apple (iOS). These apps operate in London, Paris, Barcelona, Berlin, Madrid, Rome, and Lisbon.
The 8 best taxi apps in Europe (and several Uber alternatives)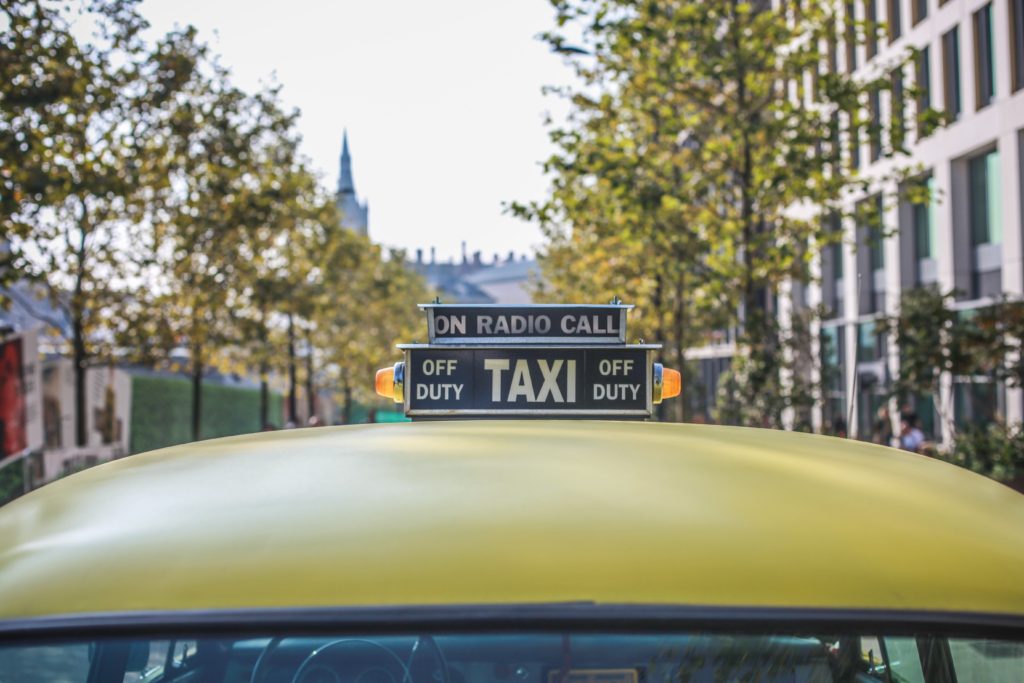 Are you looking for the best taxi app in Europe? Or the best Uber alternative? Check out these top apps:

All recommended by locals and verified by us.
1. FREE NOW
Previously known as "MyTaxi", Free Now digitizes how you hail city cabs. It is active in over 100 European cities, particularly popular in Barcelona, London, Paris, Berlin, and Dublin.
2. Taxi EU
Taxi EU serves over 160 European cities, particularly popular in German metropolitan areas.
3. Uber
Uber is available in most large European cities and is particularly popular in the United Kingdom, Spain, Italy, the Netherlands, and Belgium.
4. Gett
As a business travel company, this list wouldn't really be complete without Gett. Focusing primarily on B2B and corporate travel, Gett is a go-to app for business travelers.
5. G7
G7 over 120 European cities, particularly popular in Paris and other French metros.
6. LeCab
LeCab is a popular local taxi app that provides a great ride experience in Paris and the surrounding areas.
7. Cabify
Cabify is a Spanish ride-hailing app that is particularly popular in Madrid and Barcelona. It works just like Uber - a private hire vehicle that you hail through a mobile app. While it isn't available elsewhere in Europe, it is active in many South American countries.
8. Ola
Popular Indian cab company Ola launched in London in 2018 and now also serves South Wales, South West, Merseyside and West Midlands.
We've broken down your taxi app options by city for London, Paris, Barcelona, Berlin, Madrid, Rome, and Lisbon.
Keep reading for our top recommendations in these cities!
London, United Kingdom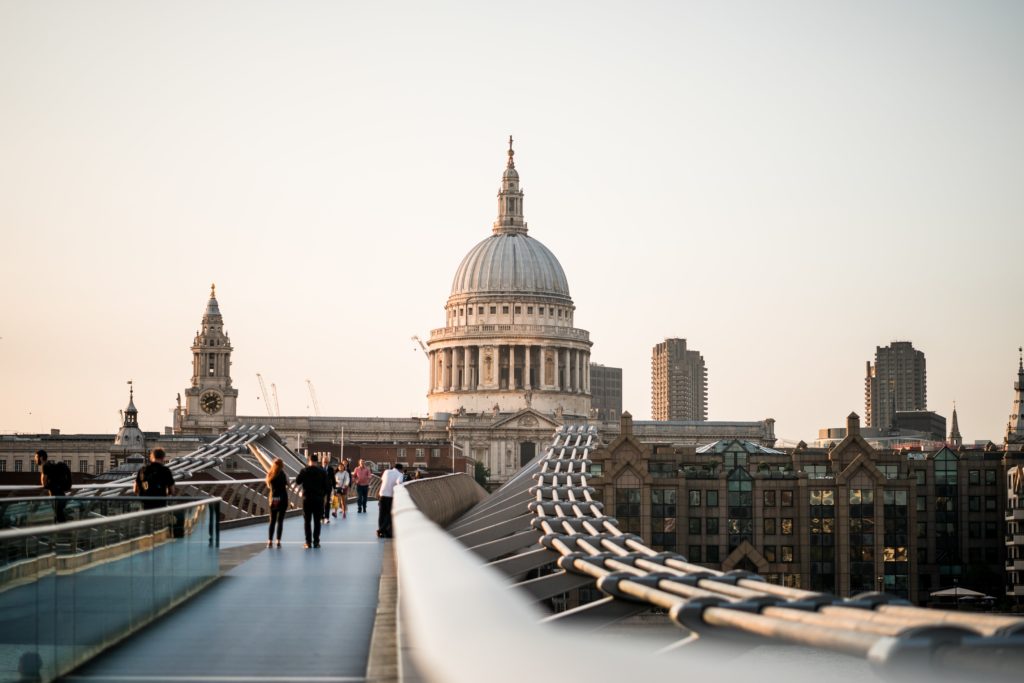 Gett
Gett is a great black-cab app offering a fixed-fare charge without the minimum and surge fares of Uber. Besides FREE NOW, Gett is the only other taxi app available in other UK cities outside of London (25 cities to be exact). The app itself is neatly designed and offers a state-of-the-art user experience. During rush hour it seems harder to get a ride on Gett compared to Uber and other apps allowing surge rates.
Uber
Love to rideshare? Uber has been a long-time favorite of Londoners. However, legal disputes about the controversial app's city license are making their future hazy in the British capital. For now Uber is still the most popular way to get around but here are some of the best alternatives if you're after the black cab experience.
FREE NOW
FREE NOW is Europe's "most popular taxi app", with 100,000 registered taxi drivers in over 100 cities. With Uber's service compromised, FREE NOW has come into its own with over 17,000 black cabs in London. This app gives you the famous black cab experience at the right price. There's the option to pre-book, all drivers are licensed and you can even store your favorite drivers. On the flip side, the app is a bit clunky, the "time to get a cab" shown before you book can't be trusted and it is not uncommon for drivers to cancel on you.
Addison Lee
Addison Lee is a premium car hiring service with fully vetted drivers and a range of vehicles to choose from. Addison Lee offers elevated and reliable service usually reserved for longer hauls, like trips to the airport or special occasions for hopping around London during your trip.

Paris, France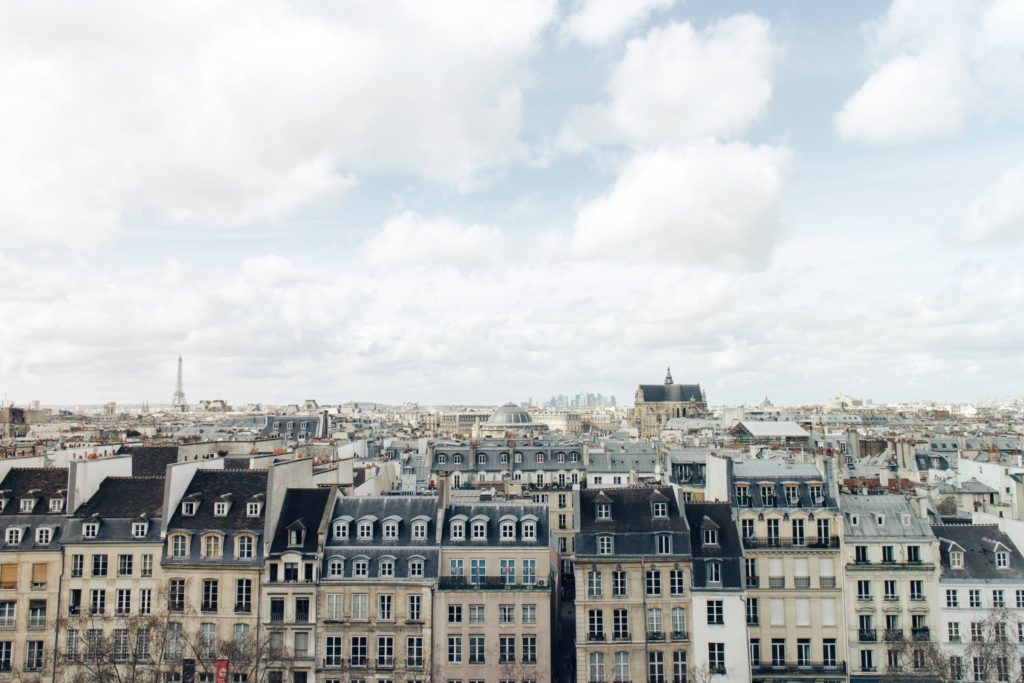 Chauffeur Privé
Chauffeur Privé is the local personal car hiring competitor to Uber (recently acquired by Daimler). It's as popular as Uber with over 18,000 drivers and 2 million customers. The app is user-friendly and the ride experience is better than Uber. The drivers are professional, the cars are great and you can choose your preferred car type. Chauffeur Privé is your answer to traveling around the historic streets of Paris like a VIP.
Uber
The Uber app remains a popular option in the city, but it's not ideal for airport pick-ups due to the absence of fixed fares (surge pricing is a real pain). However, there are quite a few alternative options in Paris, ranging from local "Uber-like" apps hailing private drivers, to black car services and taxi apps.
G7
G7 was the original taxi booking app (and the only one) on the Parisian scene. With 8,000 drivers at your disposal, it offers the largest taxi fleet as well as pre-booking and personalization options (like English-speaking drivers). The app itself isn't bad but the biggest drawback is the ride experience. In comparison to apps like Uber with driver rating and strict quality control, the average ride quality on G7 is not quite there.
LeCab
LeCab is a great local taxi option and came really close to being our choice for Paris. It is a Parisian private driver service giving the city an alternative to taxis and personal cars (like Uber). The app is great and the ride experience is spectacular, offering fixed fares, high-end cars, iPads with entertainment, and a 5-minute courtesy wait. LeCab also offers competitive airport fares (37€ ORY and 48€ CDG). However, availability is still not where it needs to be so the average waiting time is too long in order for this to be your default go-to app.
Barcelona, Spain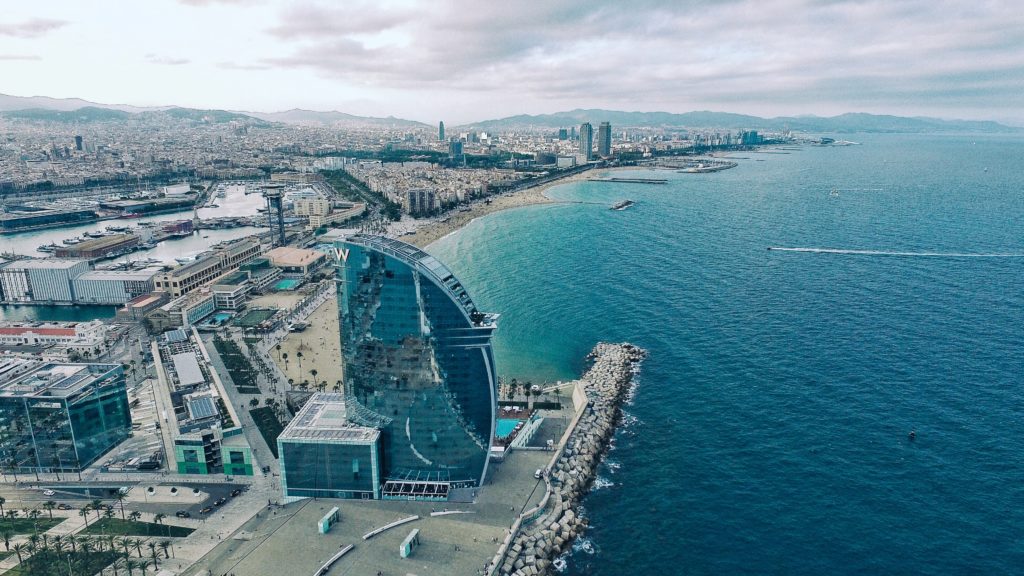 Cabify
We recommend going local. Cabify was founded in bustling Barcelona itself in 2011, and is already a strong contender in the city thanks to its fully licensed black car fleet, spacious and clean vehicles, and the number of ways you can personalize your journey. While the app design could be improved, the ride experience is the best you could get anywhere in Europe, hands down! Cabify drivers are employees on a salary so they will never cancel on you. They are always punctual, reliable and cordial and by protocol will always offer you a bottle of water and free wifi - a whole different level of service for the same price or less.
FREE NOW
Missed the last metro in Barcelona? Early meeting near the Sagrada Familia? In Barcelona, there aren't a huge amount of taxi app options on the table. Uber isn't an option in the Catalan capital, meaning the popular local choice has always been FREE NOW. With thousands of taxis available no matter which area you're in, it's a safe bet to get you home, but be warned: the app will crash mid-booking and your driver might cancel on you last minute.
Berlin, Germany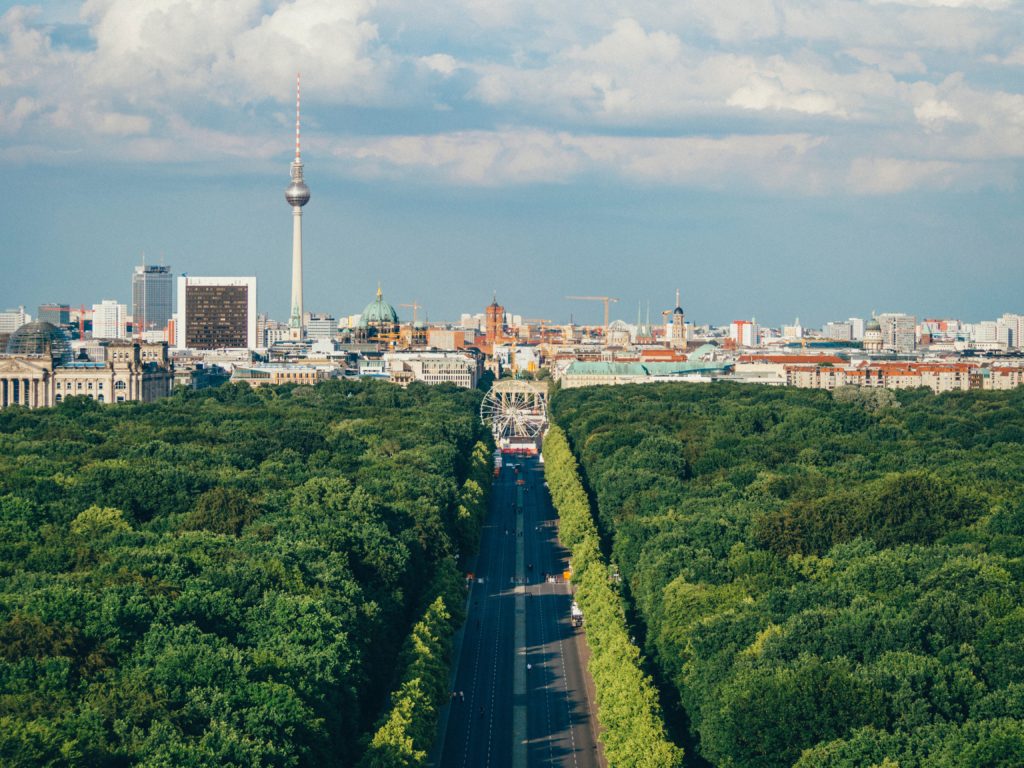 FREE NOW
For the best taxi service in Berlin, FREE NOW is the only way to go. FREE NOW is Europe's largest taxi-hailing app so it works well in London, Barcelona and many other cities, which comes in handy. The service is highly available, the ride experience is decent and you get to rate your drivers. The app itself is nicely designed and offers pre-booking, favorite drivers, premium cars, pet-friendly cars and multi-seat vehicles.

The estimated time to arrival is usually 3 times longer than the app suggests, the payment process is clunky (you need to approve it via app in real-time) and sometimes fails during rush hour. So the app could be more reliable, but it has a lot going for it and if you're traveling in Europe you should have it on your phone.
Taxi EU
True Berliners don't really use taxis often, they prefer public transportation or their bicycle. The local taxi drivers lobby is strong and has been successful so far in keeping out the likes of Uber. Most taxis still work via good old local taxi stations so there aren't a lot of popular taxi-hailing apps out there, but here are some options:

Taxi EU was created by a number of taxi associations in Germany and claims to be connected with 160,000 taxis in 9 countries but the app's UI is clunky and not very user-friendly. As a result, the service just isn't reliable enough to be your go-to taxi app in Berlin.
Madrid, Spain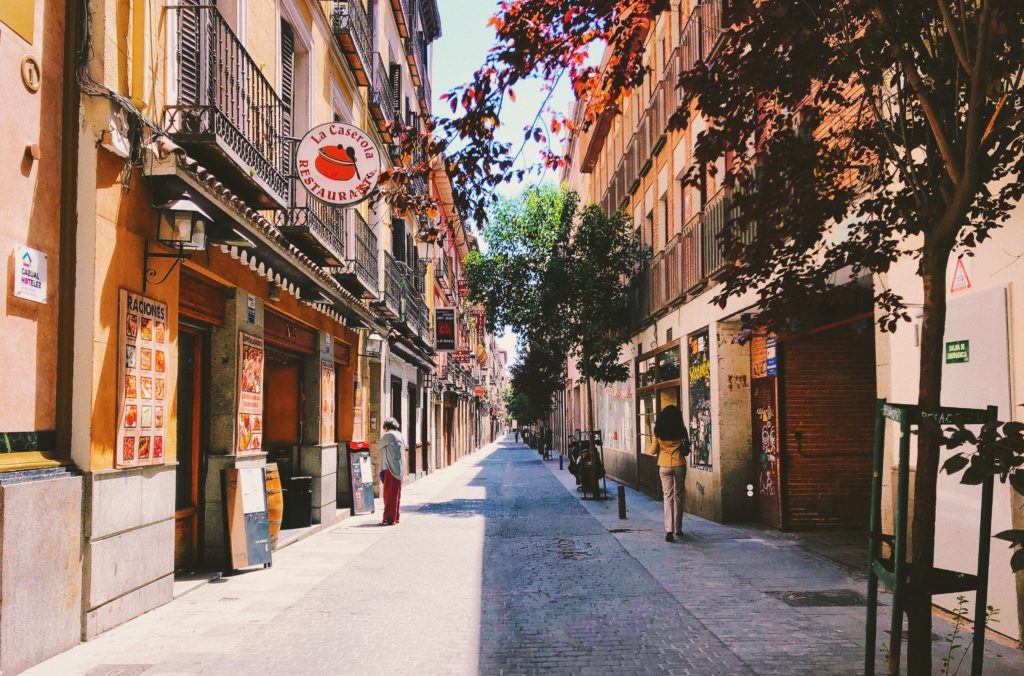 Uber
Surprise, surprise! Uber is a popular choice in Madrid as well, having survived political uncertainty over whether it would continue operating several years ago. The Spanish taxi unions managed to block Uber's presence in cities like Barcelona, however, the company managed to secure its presence in the Spanish capital. If you're lucky, you might even get the chance to ride in a Tesla!
Cabify
Uber's biggest rival in Madrid is the Barcelona-founded ride-sharing company Cabify. Its fleet is fully licensed across Spain, and offers one of the best ride experiences in Europe. Usually equipped with water, sweets, and now hand sanitizer and wipes, Cabify prides itself on its customer service. Depending on the time of day, the price can be significantly more competitive than Uber.
FREE NOW
FREE NOW is the best way to make sure you manage to hail one of the city's white taxis. Madrid can get very busy and hailing a cab can turn into somewhat of a competition among Madrileños and tourists. Getting a FREE NOW is a good way around all that. Madrid's city taxis are technically considered public transport and are likely to be the most economical option for traveling around. They have a flat rate of 30 euros to get you from the city center to the airport (and vice versa), making this an excellent choice for these journeys.
Rome, Italy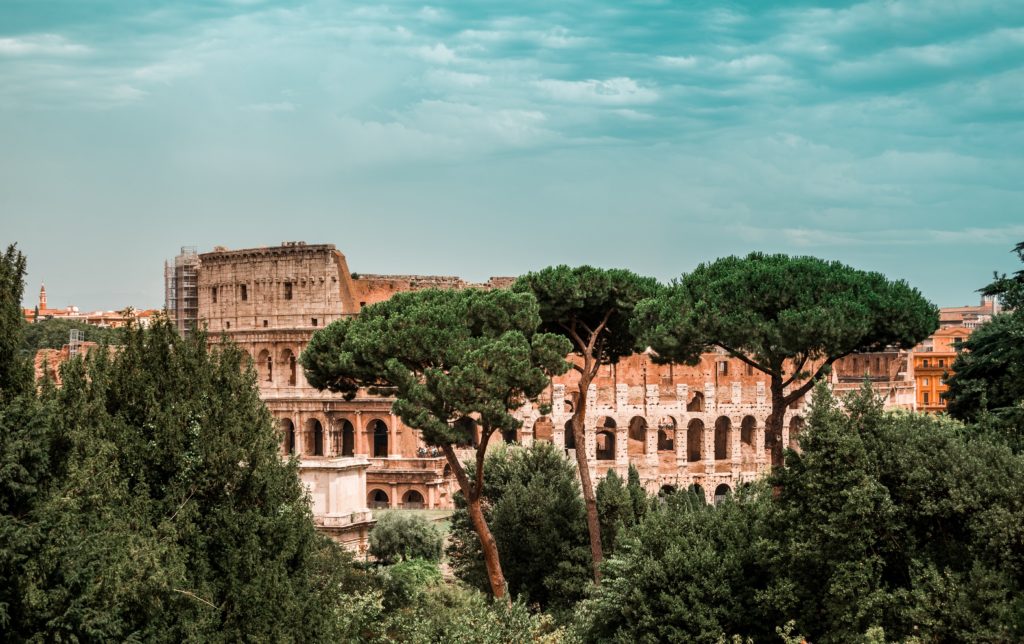 FREE NOW
A popular choice in Italy, FREE NOW helps passengers hail regular street taxis via their app. It's a reliable way to make sure you get a standard taxi rate in Rome and is perfect for when your legs get too tired to take you back to your hotel or Airbnb after a long day of seeing the sights. Just remember that Rome's roads can be tricky, especially around its historic center. Make sure you have enough time to get stuck in traffic before your dinner reservation.
Uber
Uber operates quite successfully in Rome now, however, it was met with quite a bit of resistance earlier on. Much like in other European cities like Barcelona, the ride-sharing app was not welcomed in Rome by local taxi drivers. Top tip—don't talk about Ubers if you're in a local city cab… Ubers are, still, one of the most popular choices among foreigners in Rome due to the convenience of having one app no matter where you go.
ItTaxi
A local, business, ItTaxi unifies all of the cars in the Unione Radiotaxi d'Italia. It's available in 78 different cities in Italy. You can become a member of the ItTaxi Club and accumulate membership points that you can spend on free rides. The app also records your most frequent trips so it's easier for you to book when needed.
Lisbon, Portugal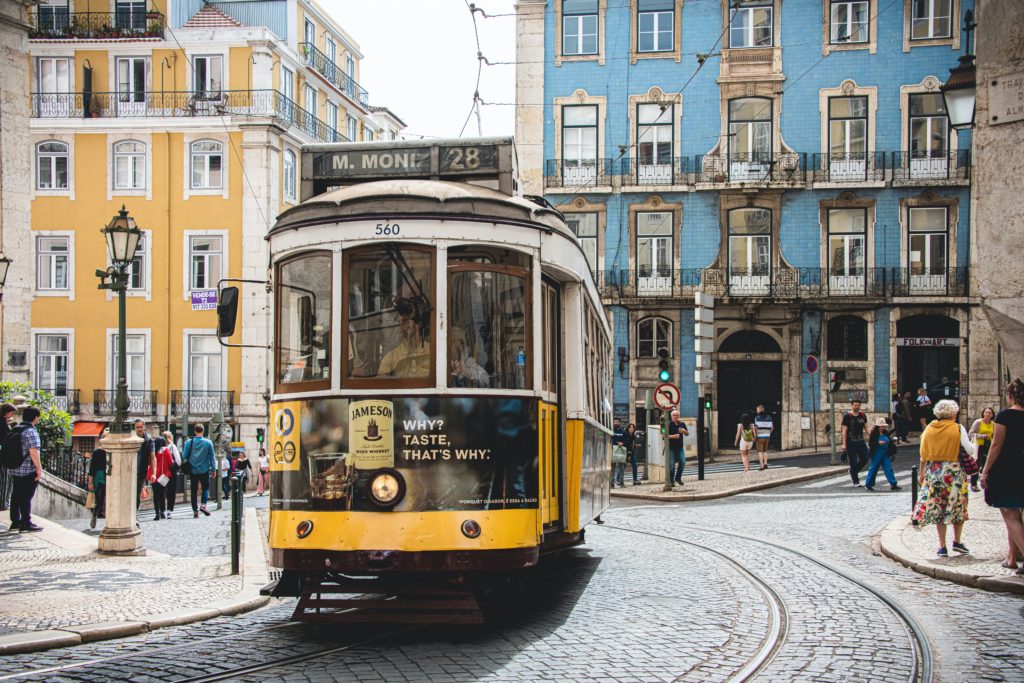 FREE NOW
This is one of the most used taxi apps in Portugal, especially after its recent acquisition of fellow taxi app Kapten and scooter app HIVE. They have the largest fleet of any taxi app in Portugal, making this one of the most efficient options for getting around Lisbon quickly. It's also available in other exciting Portuguese cities like Oporto, the Algarve, Setubal, and Braga.
Bolt
FREE NOW's greatest competitor in Portugal, Bolt also enables you to order a taxi you would normally hail on the street. It's available across more cities in Portugal, including Algarve, Aveiro, Barcelos, Braga, Coimbra, Évora, Leiria, Lisbon, Madeira, Porto, and Viseu. This makes it the best choice for business travelers making more than one stop in this beautiful Atlantic country.
Uber
Yes, you can also get an Uber in Lisbon. It has plenty of cars and drivers in its fleet, and it offers you its full range of services. That includes Uber Black, Uber XL, Uber Green, and Uber Access. Funnily enough, in Portugal, you can also use Uber to purchase tickets for public transport!

There you have it!
Getting around hasn't been easy since the pandemic started, and as countries across the continent go back into lockdown, travel safety is paramount. All of the taxi apps on this list adhere to Europe-wide and local health and safety measures for all passengers. From mandatory mask-wearing throughout your journey for both passenger and driver, to plastic shields between the front and back seats, using these apps in Europe is a good way to stay safe from COVID-19. Just remember to always keep your mask on, disinfect your hands before and after your trip, keep a safe distance from the driver, and adhere to the maximum passenger limit established by each company. 

So there you have it, your all-in-one, taxi app guide to buzzing around Europe seamlessly. Unfortunately, Lyft isn't available in Europe. So if you want to avoid using Uber, we recommend using our suggestions by city above. But when you're in a pinch, chances are that Uber is available in that city.

Gone are the days of opening your trusted ride-hailing app only to realize it doesn't work in your current area. When it comes to traveling around new European cities, you can be sure that this guide will get you from the airport to your meeting, to after-work drinks without any of the hassle or surprises.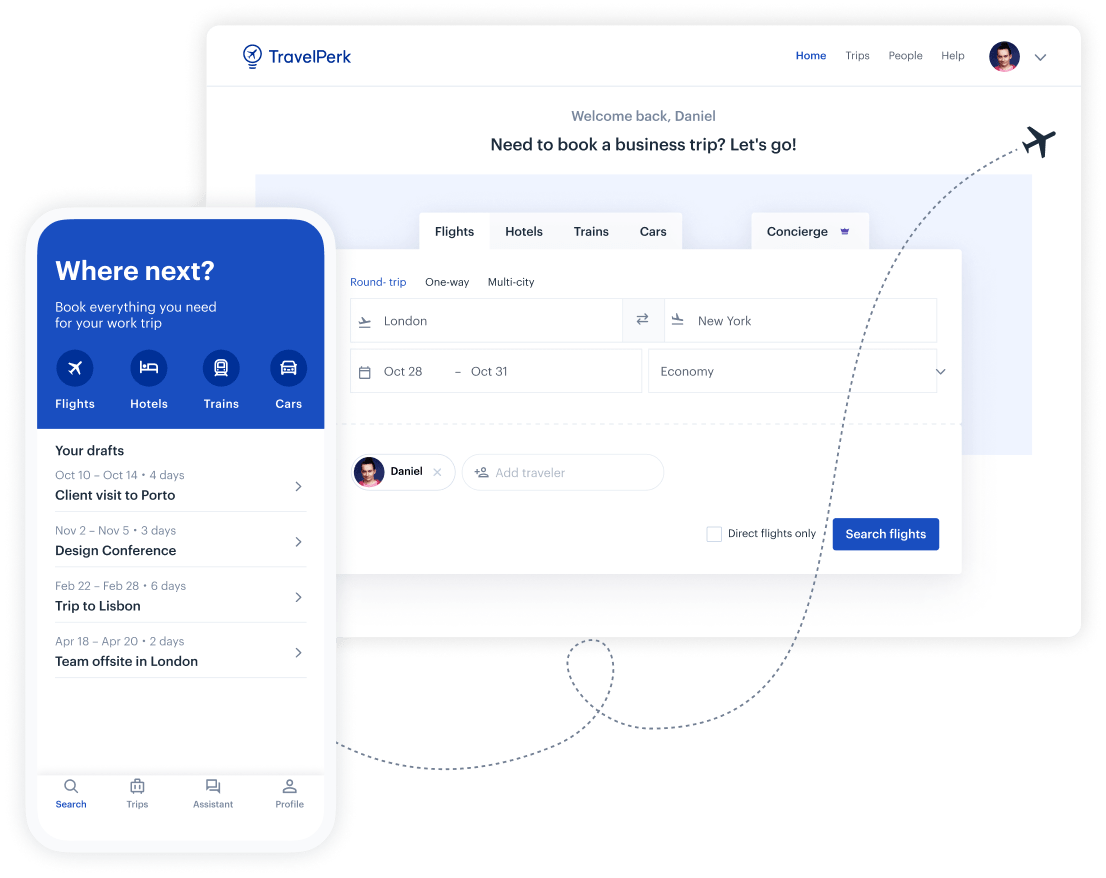 Make business travel simpler. Forever.
See our platform in action. Trusted by thousands of companies worldwide, TravelPerk makes business travel simpler to manage with more flexibility, full control of spending with easy reporting, and options to offset your carbon footprint.

Find hundreds of resources on all things business travel, from tips on traveling more sustainably, to advice on setting up a business travel policy, and managing your expenses. Our latest e-books and blog posts have you covered.

Never miss another update. Stay in touch with us on social for the latest product releases, upcoming events, and articles fresh off the press.