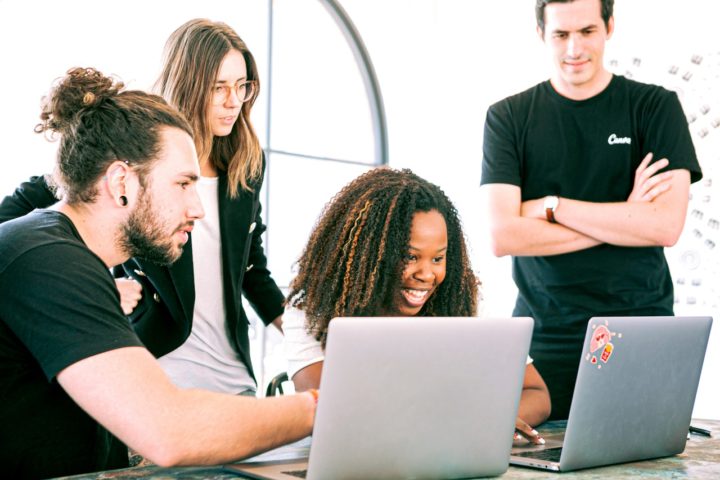 After so much time of lockdowns and restrictions, many companies are switching to a hybrid working model. As employees adapt to altered schedules and new ways of working, many businesses can't help but recall the lessons of lockdown. The hours of virtual interactions definitely took their toll, and organizations have realized the importance of face-to-face communication for many business tasks.
Out of this melting pot of events, the latest buzzword flying around the business world is "hybrid", as related to the concept of offline experiences. Defined as any time coworkers come together in person, this notion has gained significance after the mass exodus of employees that came out of Covid-19.
With so many employees reevaluating their work during the pandemic, candidates are seeking organizations that offer more flexibility while maintaining a great company culture. So why is coming together in person so important in business, and how can companies be more deliberate in getting their teams off the screen and back together in real life?
Why are offline experiences so important in business?
1. They help employees build professional relationships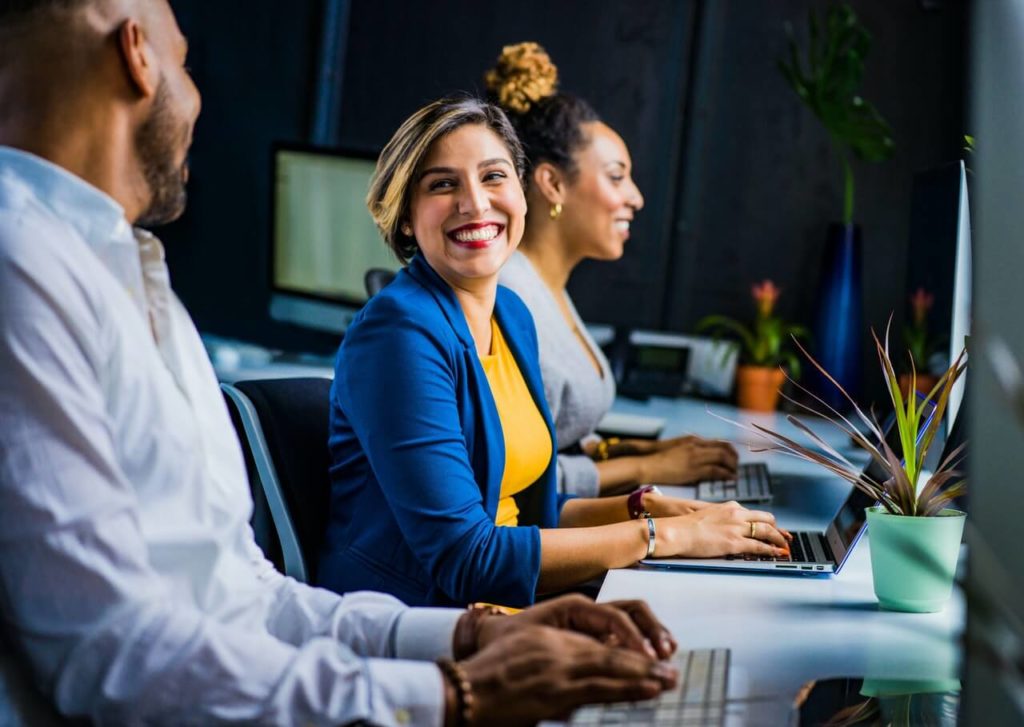 When it boils down to it, creating professional networks depends on personal interactions, and there are good reasons why few meaningful business relationships are generated online.
For effective meetings, we can't rely on our colleagues' or clients' tone of voice alone. Around 55% of our communication relies on non-verbal cues like facial expressions and body language. When we host our business meetings through screens, our ability to maintain eye contact is hindered, and we cannot see huge swathes of these non-verbal cues.
Fundamentally it's hardwired into our biology to prefer face-to-face communication. Building trust is easier when we can fully read each other's body language, and better connections are formed when we share the same space. Ultimately, when it comes to our clients and colleagues, putting time in our planners to get together in real life is what builds strong professional relationships.
After all, while you can conduct sales meetings online, prospective clients are far more likely to remember the team who took them for lunch or who pitched at their office over a conference call. As long as potential customers are comfortable interacting in person, it's a smart investment to focus resources on offline experiences like business lunches and travel expenses to reap the benefits of face-to-face meetings.
Our relationships with our colleagues also function better when we get to know them a little personally. Whether it's grabbing a quick beer on a Friday night or catching up over a sandwich in the break room, more informal chances to chat help us to understand each other on a different level. Even brief water cooler interactions can help smooth over the bumps in the road that crop up when teams only collaborate online.
This brings us nicely to…
2. They help craft a stronger company culture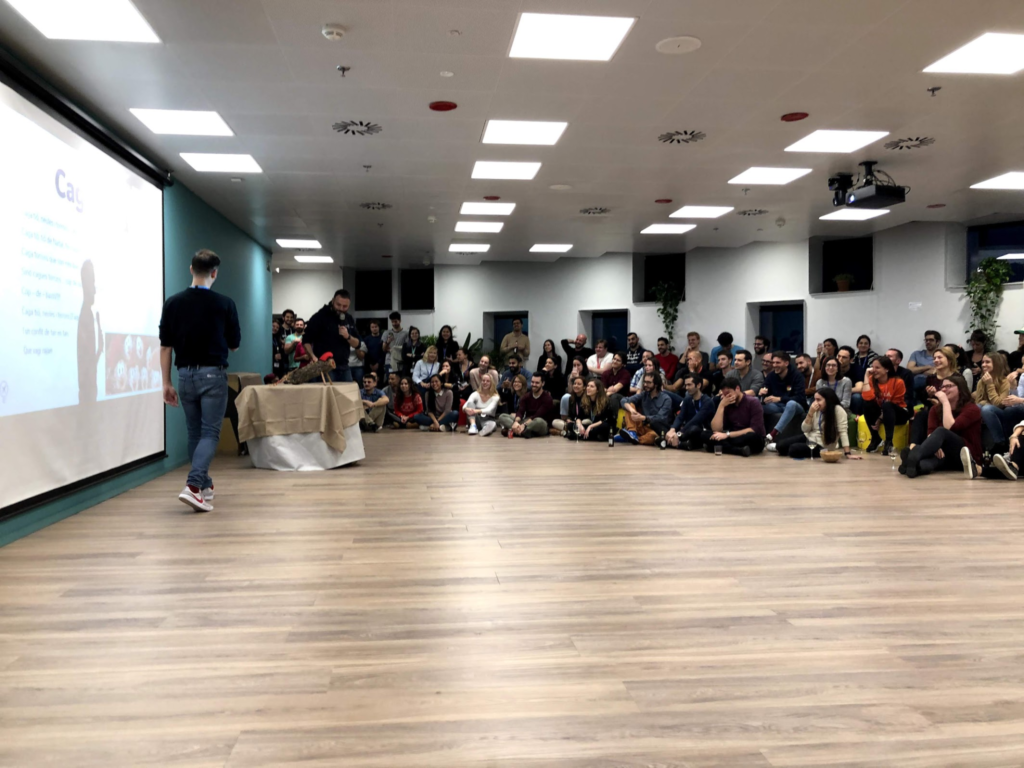 The purpose of any great company culture is to foster a sense of esteem and belonging for its employees. Connecting over shared goals taps into a vital aspect of our human nature. It fires up the parts of us that desire to belong to a group and be seen as a valuable asset to our peers.
Without that sense of belonging, it's hard to develop our self-esteem at work. Teams need time to bond outside of a video chat to form the camaraderie crucial to feeling part of something bigger than ourselves.
Setting aside the last couple of hours on a Friday for a weekly all-hands team meeting and a brief after-work happy hour is a fantastic way to nurture your company culture. Establishing a space for departments to share information, celebrate wins, and introduce new beginners can help keep company goals front and center for the following week.
These weekly check-ins also allow employees to understand different aspects of the business better, engender clearer communication, and reduce the silo effect that can creep in as an organization grows. They also provide the chance to acknowledge both individual and group successes and offer the perfect backdrop for getting teams ramped up over any motivational initiatives.
3. They make it easier to onboard new starters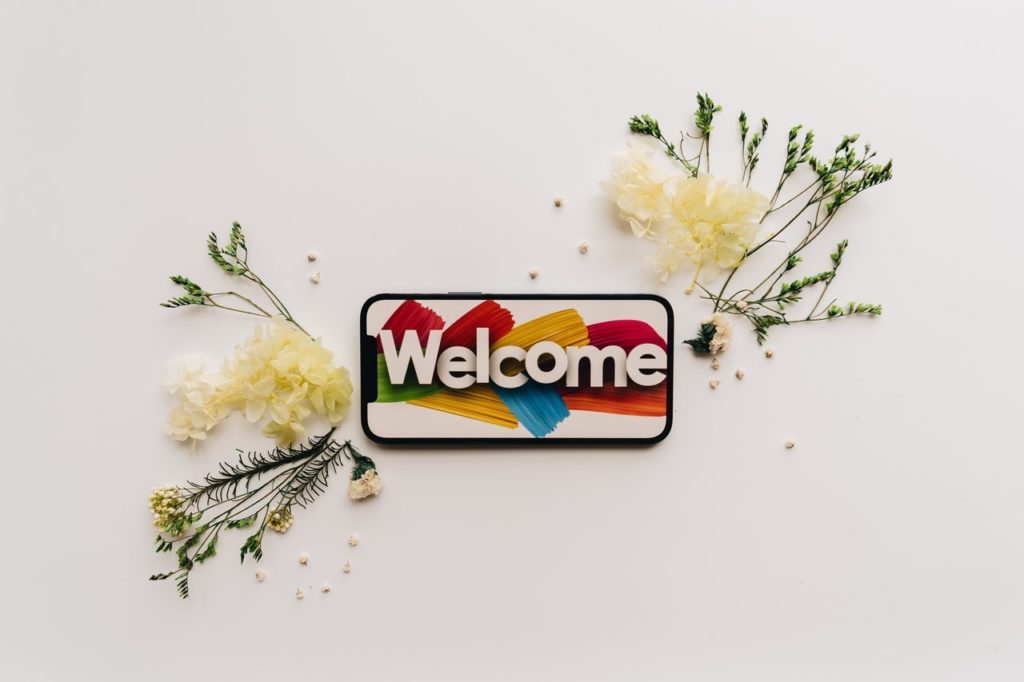 Imagine beginning a new role, attempting to get to grips with each element of your to-do list, and meeting your colleagues for the first time in short virtual bursts? Unfortunately for some, this was their reality during the pandemic. Studies have shown that 64% of new hires during this time are struggling and on the point of burnout in their new positions.
The risk of burnout increases when new team members have relocated to join your organization. Many employees, especially younger generations, rely on colleagues or work events as they look for new social circles and can be left extremely isolated without this lifeline. Onboarding in person and welcoming fresh faces with small social gatherings can help even the most introverted settle into their new city.
4. They help teams get the creativity flowing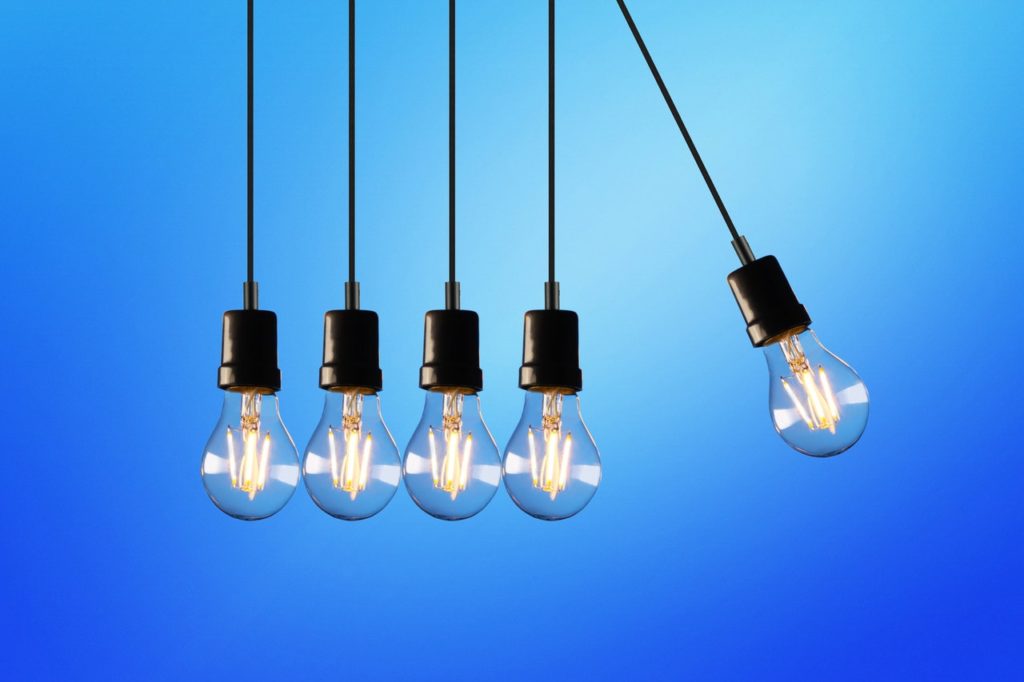 At the start of the pandemic, many employees were thrilled to work from home and experience the flexibility it could afford. Swopping stressful commutes for an early morning yoga session seemed like heaven, especially when imagining post lockdown life.
But fast forward 6 months, and virtual fatigue was in full effect. Teams whose roles focus on creativity and innovation struggled to get into the same state of flow staring at their computer screens. It turns out nothing quite replaces the energy of a face-to-face meetup where colleagues can gather around to fire ideas off one another.
Sharing space and being able to read our colleagues' body language makes it infinitely easier to put our ideas forward. Even colleagues who have known each other for years can feel shy or less likely to speak up when faced with the awkwardness of a silent Zoom meeting.
Cultivating the personal relationships and trust they foster within your creative departments is an ongoing process. As the old saying goes, "no one is an island." The best ideas come from collaboration, and it requires regular team-building and face-to-face interaction to unleash the most innovative and exciting concepts.
With the shift to hybrid working, companies have the chance to break out of their usual meeting rooms and bring their teams together in novel and exciting ways. Managers looking to supercharge their teams' creativity are increasingly scheduling brainstorming sessions outside the office when tackling a particularly difficult challenge.
Airbnb has jumped on this latest trend, marketing properties suited to larger groups who require a workspace with their rental. Selecting a cool destination or unique property can bring disparate departments together to problem-solve while offering colleagues chances to skip the small talk and reconnect in inspiring surroundings.
5. They help foster employee wellbeing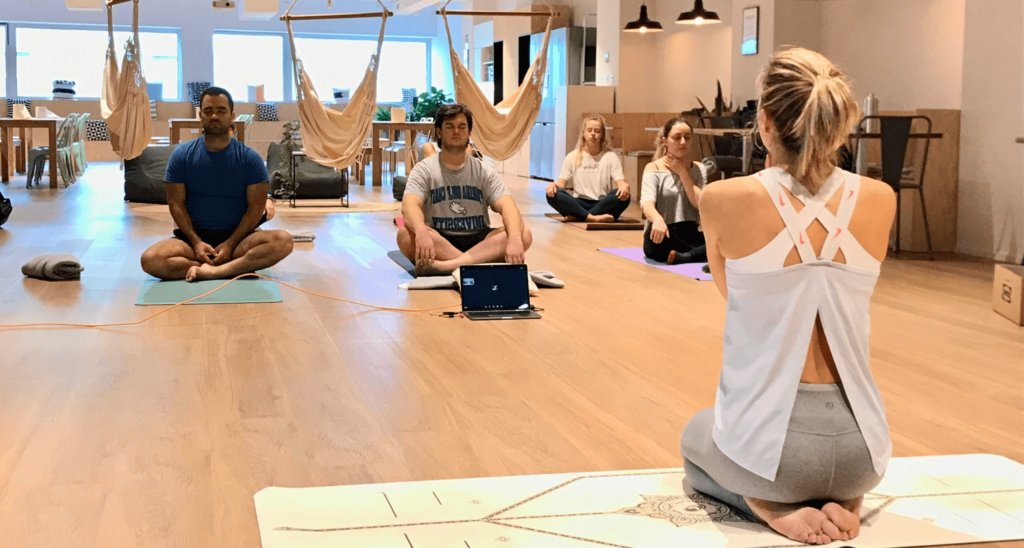 There is a reason why 2020 fostered what the WHO has termed as "the great exhaustion". Working from home doesn't suit everyone, and as we have seen, certain roles and personality types might struggle more than others to change to a hybrid system.
Relying on emails, phone calls, and brief Skype sessions can easily lead to misunderstandings and frustrations. Soon a lack of personal interactions can leave employees feeling isolated, and in time they can lose the sense of belonging crucial to collaboration.
Over time remote workers can lose the trust and esteem from in-person interactions and feel reluctant to bring their ideas to the table. Ultimately this can result in a total lack of motivation which, paired with fewer opportunities to be seen and valued by management, can lead ambitious employees to look for career development elsewhere.
Ensuring managers host monthly catch-ups with individual team members can go some way to nip these issues in the bud. Encouraging departments to come into the office on the same day can also guarantee employees a little face time with their colleagues. Weekly strategy sessions can also help teams check in with each other and help iron out any issues or miscommunications that could derail projects when they return to work remotely.
6. They help celebrate key wins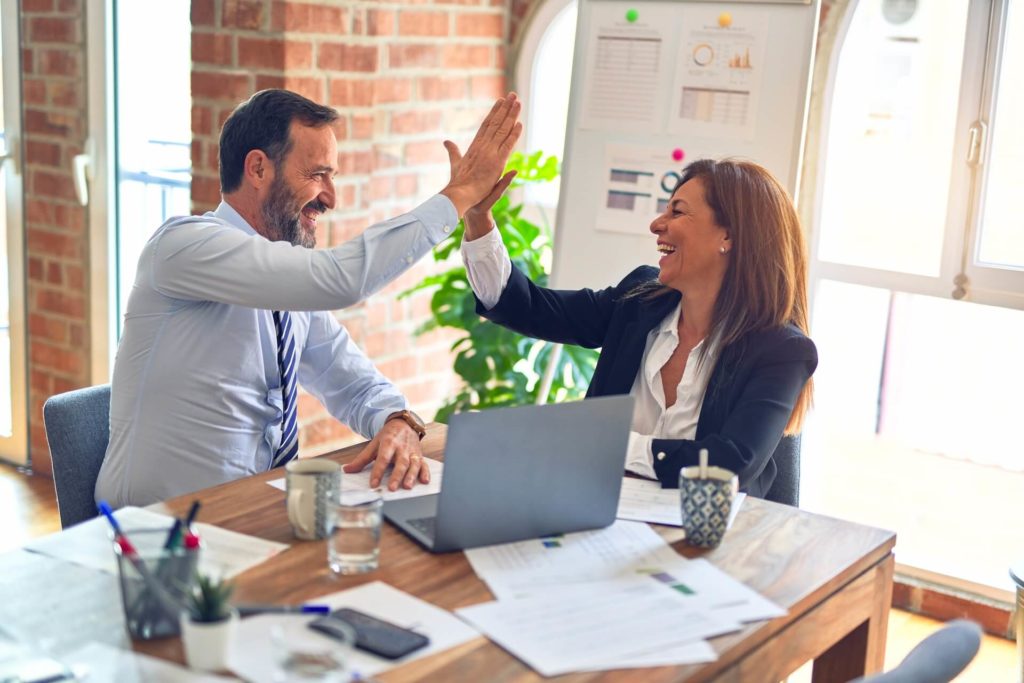 When moving teams to remote or hybrid working, it's easy to overlook opportunities to mark major milestones. But management will cut these celebrations at their peril! After a difficult few years, now more than ever, businesses need to show their hard-working teams some appreciation.
What could be better to acknowledge your employees' success and reenergize teams for the goals ahead than an offsite company retreat? The perfect chance to blend critical company updates with some team bonding, to make the most of your days away, switch up departments to get colleagues mixing with new faces.
By picking an inspiring backdrop and some aspirational activities, you are sure to get employees reconnected to your shared vision and fired up for the next quarter. Creating fun memories together can pull teams through more challenging times and be a crucial motivator, especially for those whose tasks lie on the more monotonous side. Plus, through word of mouth or a little social media magic, your inspirational offsite could attract top candidates seeking an organization with a vibrant company culture.
7. They help keep retention levels high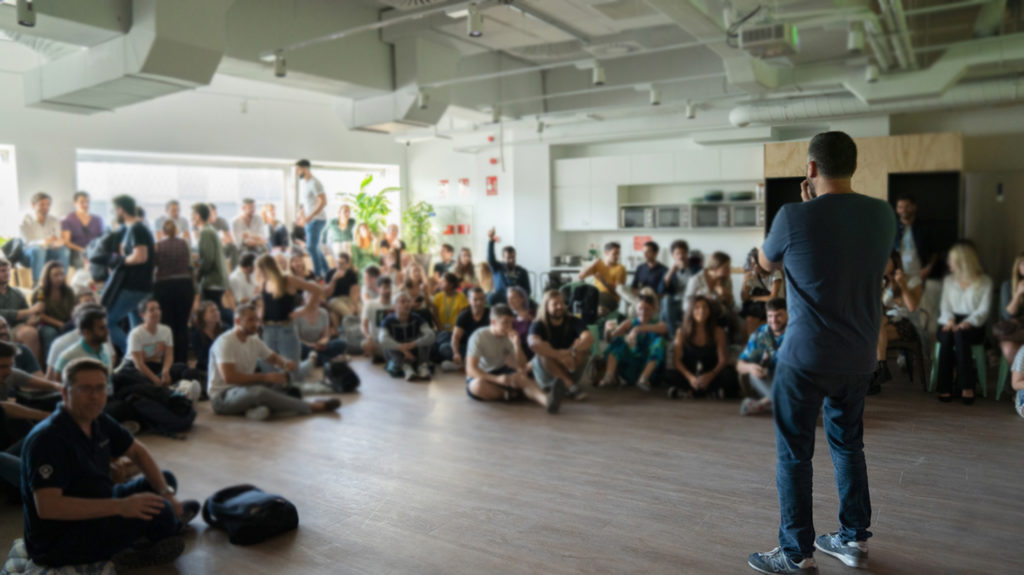 As we have seen, creating a company culture that values opportunities for meeting face-to-face can help weed out problems that arise from employees working remotely. Reducing miscommunications and maintaining motivation can be achieved by ditching the virtual meetings for regular in-person check-ins both as teams and as individuals. Meanwhile, annual offsites or brainstorming sessions can reconnect employees to your company's mission.
The same is true for client relationships. Prioritizing in-person meetings can allow sales teams to answer questions and set new clients' expectations more effectively, and build connections that can withstand competitors' offers down the road.
While the term offline experiences might be growing in popularity, it simply reinforces principles that are familiar to us all. As humans, we thrive on our interactions with each other, and nowhere is there a more marked difference than in our professional lives. So whether your teams are driving each other crazy on Slack or you are due a celebration of your achievements, focusing on crafting offline experiences is the key to success in the digital age.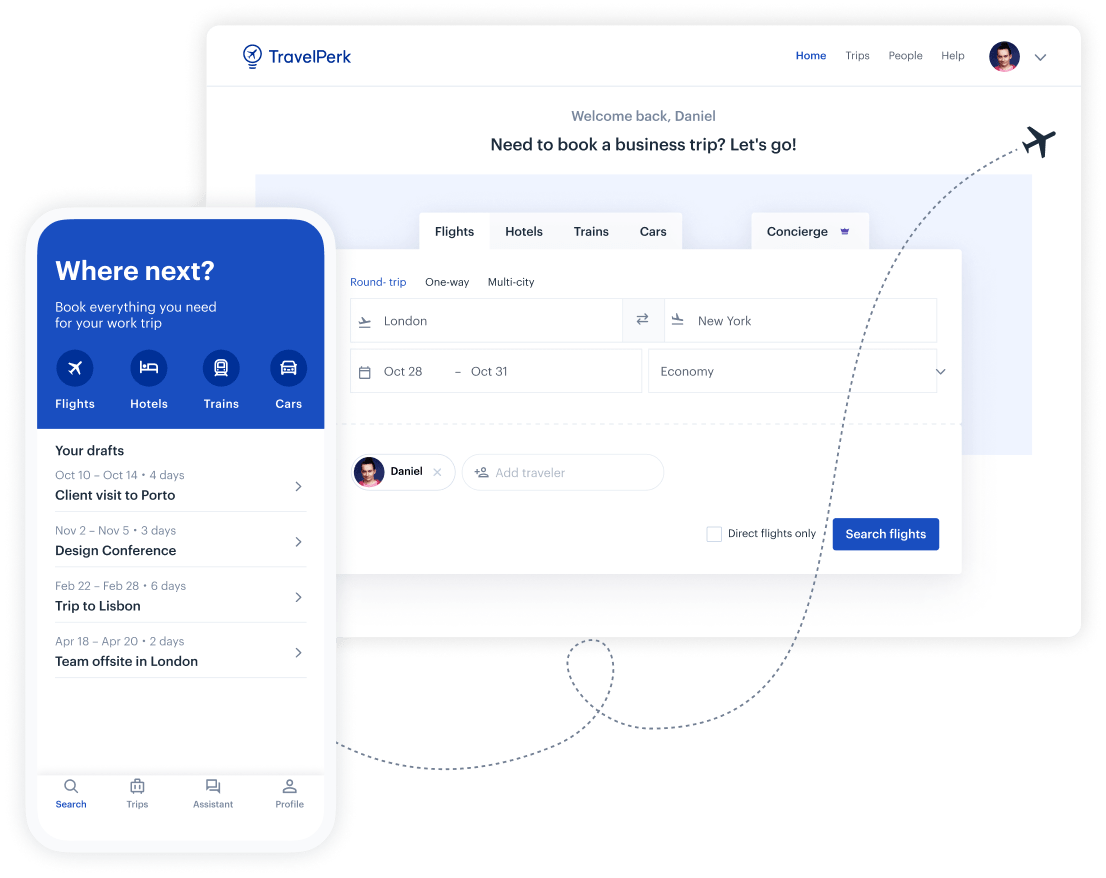 Make business travel simpler. Forever.
See our platform in action. Trusted by thousands of companies worldwide, TravelPerk makes business travel simpler to manage with more flexibility, full control of spending with easy reporting, and options to offset your carbon footprint.

Find hundreds of resources on all things business travel, from tips on traveling more sustainably, to advice on setting up a business travel policy, and managing your expenses. Our latest e-books and blog posts have you covered.

Never miss another update. Stay in touch with us on social for the latest product releases, upcoming events, and articles fresh off the press.