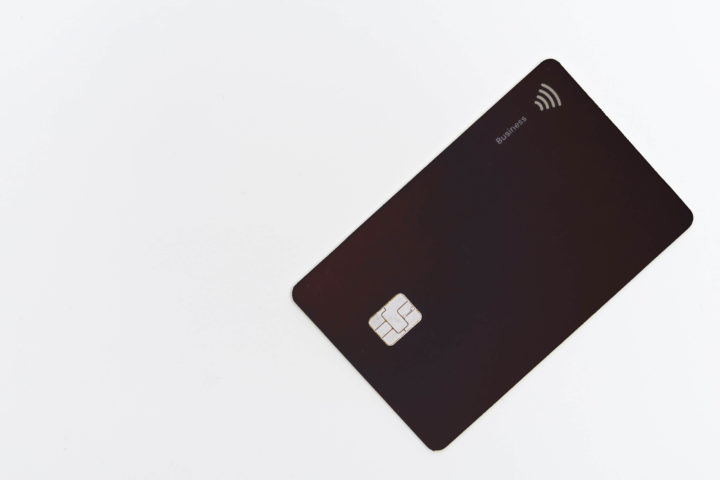 Seven in 10 U.S. companies use corporate purchasing cards (p-cards) to pay for goods and services. While p-cards are an efficient alternative to the slow, traditional procurement process, they're not a one-size-fits-all solution for corporate purchasing.

This guide will help you decide whether or not p-cards are the best procurement tool for your business.
What is a corporate purchasing card (p-card)?
A corporate purchasing card (p-card) is a business charge card that employees use to buy things on behalf of the company. These cards are also known as purchasing cards, procurement cards, and charge cards.

P-cards are primarily used for purchases that are too small to go through the purchase order (PO) procurement process. Purchasing cards are more efficient for smaller transactions because they allow employees to bypass the request and approval process, which can take days or weeks.

P-cards are beneficial for companies that need to make small purchases but don't have the ability, or desire, to give every employee their own card. They're also handy for paying for business travel purchases, like flight and hotel bookings.

How do corporate purchase cards work?
While purchase cards could be issued to individual employees, this practice has not been embraced by the business community. About six in 10 companies report that they share cards among multiple employees. Seven in 10 say that at their companies, only executives have access to p-cards, or that there is only one card issued per department.

Depending on the issuer, corporate purchasing cards can come with various spend control features. The most typical one is a per-card spending limit. Some p-cards also let you set spending limits per vendor, created through merchant category codes.

P-card balance repayment is like a hybrid between credit and debit card repayment. The card issuer bills the cardholder at the end of the month for all purchases made during that billing cycle. Unlike a credit card, the company can't carry a balance over. Instead, it must pay all of the money owed at once.
What is the difference between a p-card and a corporate credit card?
The main difference between p-cards and corporate credit cards is that p-card balances must be paid off in full at the end of the billing cycle. With a corporate credit card, however, you can carry your balance into further billing cycles.

Corporate cards, also known as commercial cards, are usually used for larger purchases, as they can be paid off over time, while p-cards are often used for smaller purchases since money will have to be present in the corporate account to pay them off at the end of the month.

Corporate card statements typically provide more detailed transaction information than p-cards. The former shows spending by category, which is helpful for generating spend analysis.
What are the benefits of p-cards?
Businesses rely on corporate purchasing cards for several reasons.

First, p-cards provide some control over company spend. Depending on the issuer, p-cards can let you place spend limits per card and create a list of approved vendors. And, since most charge card companies have an online dashboard component, you get access to a digital paper trail of transactions.

These cards also streamline the purchasing process. They enable cardholders to avoid the lengthy PO process for smaller purchases, which reduces purchasing cycle times. Employees are able to get what they need when they need it.

Purchasing card use saves companies time and money on admin. A report published by Visa and Citi uncovered a 77% savings in admin costs when companies switched from a paper invoice system to a digital p-card system.

While they don't afford cardholders the repayment luxuries of credit cards, p-cards provide longer payment terms than debit cards, which can help cash-flow reliant companies control their expense management.

Finally, p-cards reduce the need for employee reimbursements, which benefits both the employer and employees. Employees don't need to worry about fronting business expenses from their own funds, and finance team members save time and money on processing expense reports.
The disadvantages of p-cards?
Alas, p-cards aren't a perfect solution for corporate purchasing.

Sharing cards reduces visibility into and control over spending and creates a bottleneck. P-cards are supposed to be a more efficient alternative to the PO process, but that concept doesn't always work so well in practice. For example, if someone has to reach out to an administrator and wait for card information before booking a flight to a conference, the fare might increase before the information is relayed.

While p-cards have some online reporting capabilities, they still only offer limited visibility into spending. Unlike credit cards, which typically show transactions on the company online dashboard as they're being made, p-card transactions don't appear until several days after they've happened. While this process may seem faster than the PO process, it's lagging compared to what corporate credit cards offer.

And because there's a lag in between when a charge is made and when it appears on a statement, there's the potential for misuse. Out-of-policy spending may not be discovered until it's too late to reverse the damage.

Furthermore, p-card reconciliation incurs high admin costs. Most p-card systems don't categorize spend or integrate with an accounting system.

Finally, corporate purchasing cards offer an incomplete picture of spend data. Most p-cards don't have reporting capabilities that show budget holders how much cardholders spent versus how much they had budgeted for, obscuring meaningful spend analysis.
FAQs
What is a corporate purchasing card?
A charge card businesses use to make small purchases. 

How do p-cards work?
These cards are typically shared among team members. They have some spend control features, like spending limits and approved vendors. The company must pay the full balance at the end of the billing cycle.

What's the difference between a p-card and a corporate credit card?
A p-card's balance must be paid off at the end of the billing cycle, while a corporate credit card's balance can be carried over.

What are the benefits of corporate purchasing cards?
They provide some spend control features, streamline purchasing, save time and money on admin, and reduce expense reports. 

What are the disadvantages of p-cards?
Cards are shared, which creates bottlenecks. Delays in transaction postings limit visibility and create a potential for misuse. Reconciliation admin costs are expensive. A lack of sophisticated reporting means you don't have the data to conduct a meaningful spend analysis.
Start saving money on business travel for your company today!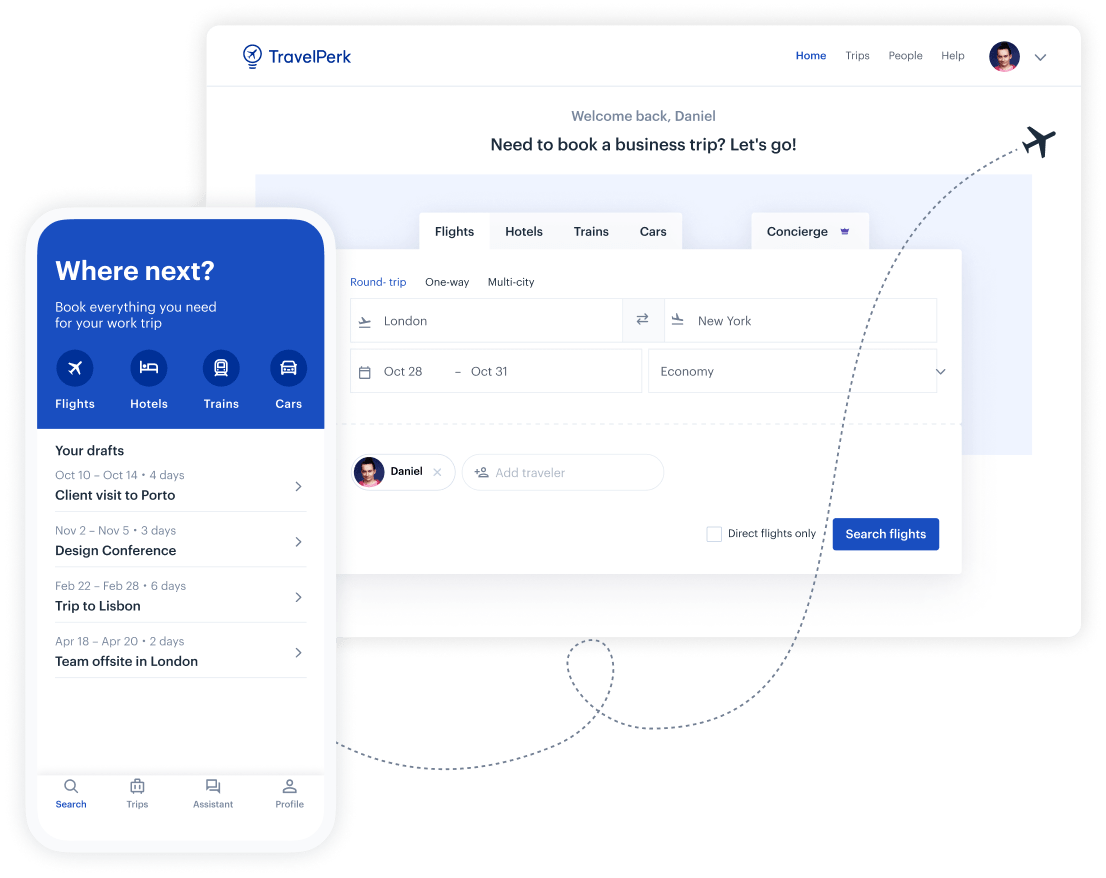 Make business travel simpler. Forever.
See our platform in action. Trusted by thousands of companies worldwide, TravelPerk makes business travel simpler to manage with more flexibility, full control of spending with easy reporting, and options to offset your carbon footprint.

Find hundreds of resources on all things business travel, from tips on traveling more sustainably, to advice on setting up a business travel policy, and managing your expenses. Our latest e-books and blog posts have you covered.

Never miss another update. Stay in touch with us on social for the latest product releases, upcoming events, and articles fresh off the press.