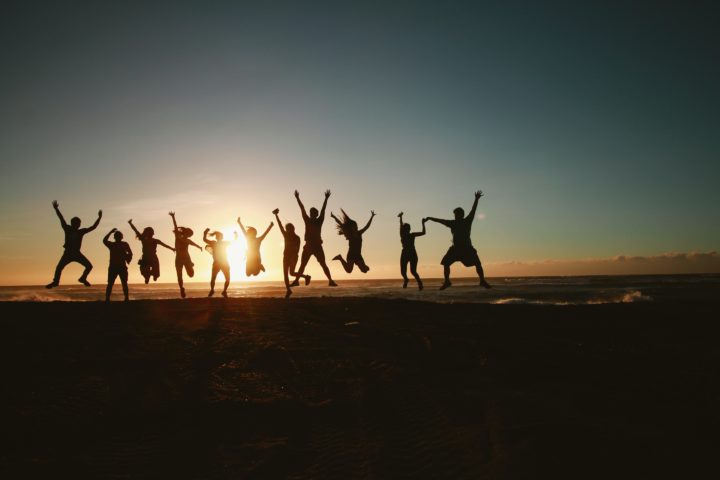 If the COVID-19 pandemic taught us anything, it's that humanity can do incredible things when we come together. From singing happy birthday across balconies to our neighbors to coming up with a vaccine in record timing—people are amazing together. 

As we emerge from this pandemic, the state of work will not be the same as it was before. Hybrid working models will prevail over going to the office from 9-6, 5 days a week. While admittedly that's great for our work-life balance, there are certain considerations to be taken into account when it comes to team dynamics in companies.
Building trust, camaraderie, collaboration, and a strong company culture boils down to giving team members the opportunity to be together in a non-professional setting. 

And that's where in-person company offsites come in.
10 tips for organizing awesome, COVID-safe offsites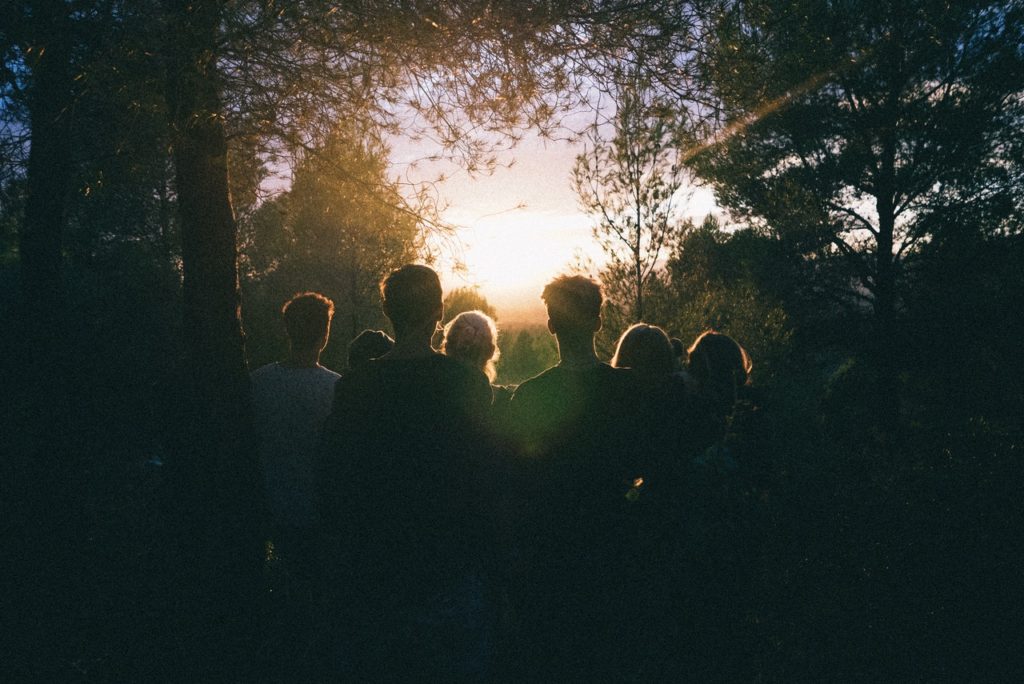 Chances are, you've spent the past year video conferencing with a remote team. Well, that holds true for most of us. We're all looking forward to putting the days of virtual happy hours on Zoom, video calls, and remote team-building activities behind us.  

The fact remains that we are living in a world dealing with a pandemic. We are happily starting to see a light at the end of the tunnel, but that doesn't mean that we can throw caution to the wind and live like we used to just yet. That holds especially true when organizing effective team-building activities in real life.
Bringing remote workers back together for things like offsites is fundamental to encouraging team bonding, teamwork, and employee engagement and satisfaction. Not to mention that they're a great way to integrate new hires into the team beyond onboarding!

But how exactly can we do that and keep our employees safe and protect our company's budget in the event of unexpected changes or cancelations? Check out our 10 tips below. 
Book refundable rates on every aspect of your trip
Different countries, and indeed different cities and regions, will have set their own health and safety guidelines. Booking travel in these uncertain times can be challenging and risky for a number of reasons.
Travel restrictions change regularly, local health and safety guidelines evolve according to transmission rates, and employees can report coming into contact with a COVID-positive case. Organizing and booking a corporate offsite or team-building event can be pricey, and it does entail quite a few moving parts.
That's why it's more important now than before to protect the budget you were assigned for this event. Booking flexible rates on hotels, flights, ground transportation, and activities is the only way to have full peace of mind knowing that no matter what happens—if you change the trip or even cancel it—you'll get your money back.
At TravelPerk, we developed a service called FlexiPerk that does just that! It allows you to cancel any aspect of a trip, be that for an event or business trip, and actually get your money back.  
Always adhere to local health guidelines
Different countries, and indeed different cities and regions, will have set their own health and safety guidelines. Before organizing a company offsite, make sure that you consult the local health authority and their rules and regulations on large events.
These guidelines will form the foundation of how you organize the rest of the event. As these guidelines and restrictions change regularly, try to stay up-to-date with real-time information.  
Testing, testing, testing
Bringing people together in real life brings with it the responsibility to ensure that you don't cause a mini-outbreak among your community. That's why it's so important to provide all attendees with reliable, rapid COVID-19 testing options.
Whether that's paying for them to go to a local health facility to get tested, or distributing take-home saliva tests—you need to make sure every person in attendance can prove that they are negative for coronavirus at that time.
If you've got remote employees or distributed teams coming from other countries, they'll also need to comply with this before their departure. 
Track and manage attendance data
Whether you're whisking your team away from the city or organizing a local event, tracking who attended and storing relevant data is really important. Make sure that everyone attending does a "check-in" with an assigned "event monitor" upon arrival and before accessing the event space.
Attendees should show you their COVID-19 test results before arriving at the venue—whether that's a bus to take them somewhere, a country house, or even a restaurant. That way, you'll know exactly who came to the event, their test results, and even their body temperature (should you decide to implement temperature checks).
This is a fundamental factor in tracing the spread of the virus should an outbreak occur. 
Embrace health passes
If you're living in a region where vaccine rollout has been relatively quick, consider giving vaccinated employees the option to show proof of immunity over a rapid test. Consult your government's regulations on vaccination requirements and act in accordance with their recommendations.
If other places, like restaurants or cafes, in your area are allowing people to enter with a health pass, you could too. 
Be clear and transparent
Always remember that communication is key. It's important to let your team members know what precautions you're taking for this event, and clearly explain to them why they're being asked to complete these steps before joining the offsite.
Give them all of the information they need on the pre-testing requirements and the codes of conduct they should adhere to throughout the event. Follow up with them afterward and let them know how the event went! You can do it in a fun way and share photos, anecdotes, and inside jokes from the event. 
Treat people like owners
OK, so we know everyone's excited to get back to face-to-face meetings, events, and offsites. And with good reason! But we are still dealing with a global health crisis, and the degree to which some members of your team will want to be involved may differ.
Treat everyone like an owner and put the ball in their court to decide what they're comfortable with and what they're not. Give people a platform to express their thoughts, ideas, and concerns. 
Try to host your event outdoors
Data has shown that the risk of COVID-19 transmission is significantly lower outdoors than indoors. That's why hosting as much of your event outdoors as possible will reduce the chances of infection as fresh air disperses the virus.
There are many exciting team-building activities that you can organize outside—from sporting events like a scavenger hunt to dance or dinner parties. Just make sure you check the weather beforehand! If you can't host your entire event outside, think about making the more structured, seated portion of the event indoors.
That way, you can control social distancing by placing tables and seats the right distance apart. You can also mandate the use of masks indoors whenever people are moving about. 
Set a clear and reasonable mask policy
Understand when wearing a mask is necessary and when it's superfluous. Make sure that people wear masks when moving around closed spaces—like between tables or through common corridors. Give them the liberty to choose what to do outdoors.
The CDC states that mask-wearing outdoors is not strictly necessary, except in certain public spaces. Let your employees decide what works for them in outdoor spaces, and monitor appropriate mask usage indoors.
Remember: it's still supposed to be fun!
Even though there are new obstacles to overcome and rules to follow in event planning nowadays, the bottom line still remains. These events are supposed to be fun and informative! They're meant to bring teams together, motivate them, and put them in the right mindset for success.
So don't let all of this take over from organizing the kind of event you had in mind! Brainstorm some great icebreaker games or invite employees to lead teambuilding activities themselves! A little bit of friendly competition goes a long way to building high-functioning teams.
Should you allow hybrid team building events?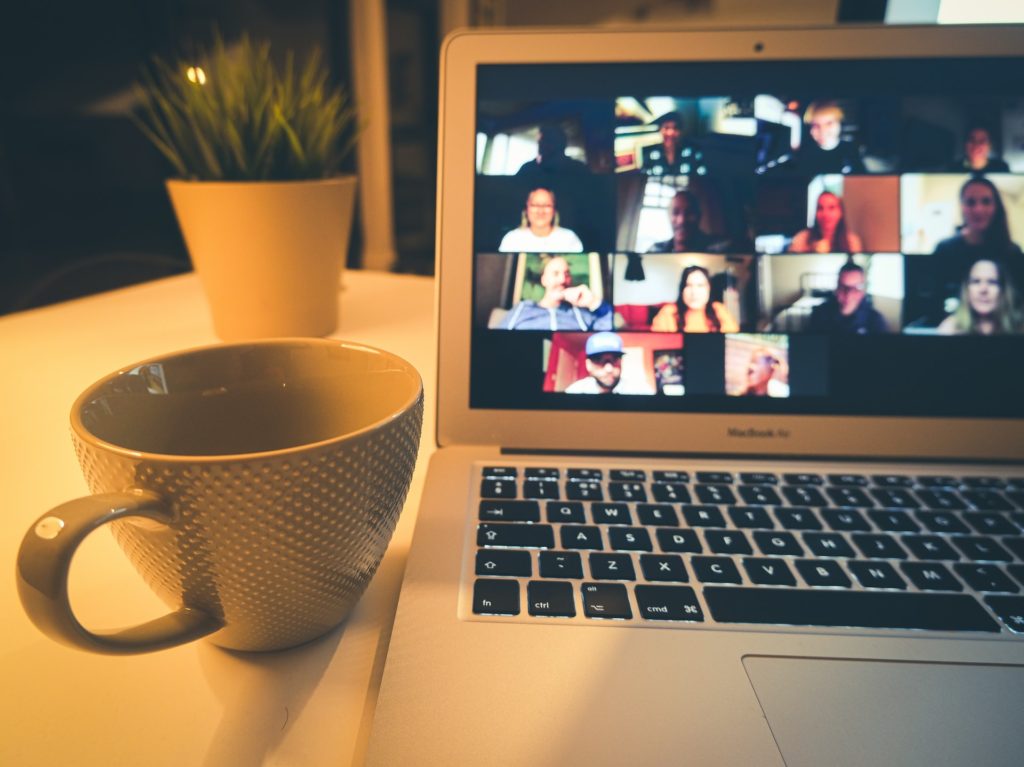 The answer to this question will greatly depend on where a business is located. As mentioned before, different countries have different restrictions in place at the moment, and vaccine rollout is quicker in some than others. Employees may not be able or comfortable to attend all events physically. 

So, should you provide the option for employees to join an event or offsite via video conference? In these unprecedented times, you should do what you can to accommodate safety at all costs.
That's why you should provide employees with the option of joining the event via video chat or a virtual meeting and participating remotely. Granted, virtual team-building activities can't really compare to the real thing—but safety should always come first. 

Dedicate some time to building the hybrid portion of your offsite. Set up a proper, interactive video conference through Zoom, Slack, Skype, Teams, or whatever platform you use. Make sure all employees attending virtually have access to the link on time and appoint a moderator to make sure they're engaged with the event. 

You can come up with specific team-building exercises for your virtual event, including different online games to make sure your whole team is immersed. 
Team building ideas for your next offsite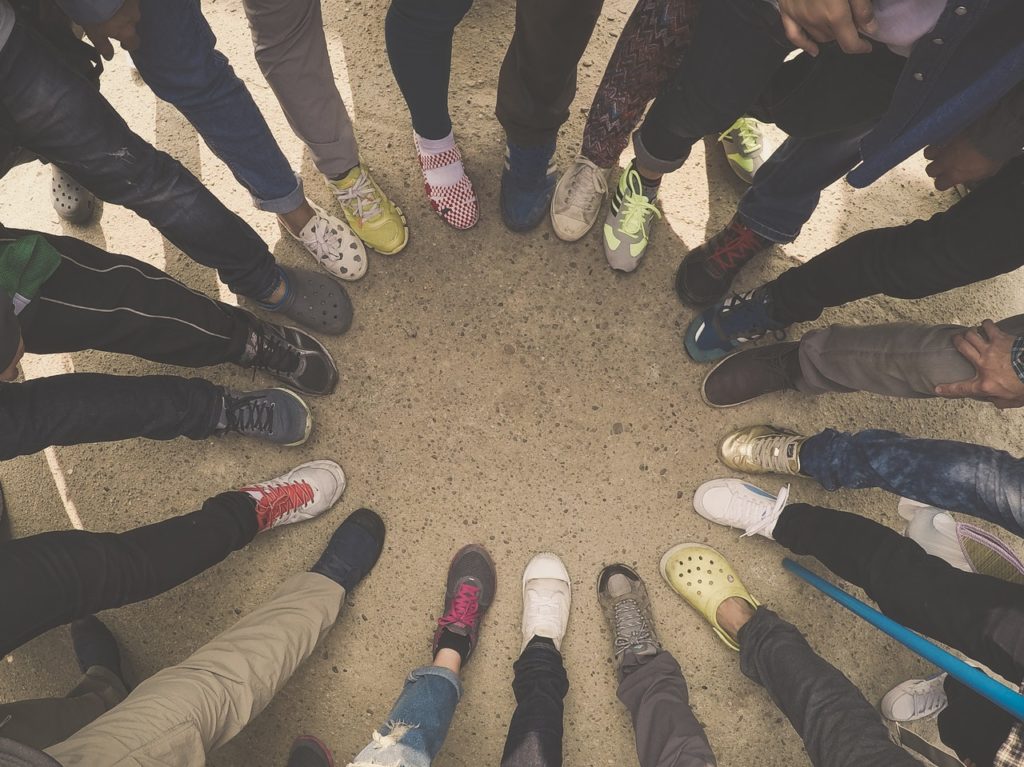 At TravelPerk, we like to plan company events with our employees rather than for them. That's why we always ask them what activities they would like to see happening at our next event—and we let them take the lead! Some of our particular favorites recently have included:
Board games - from the Settlers of Catan to Pictionary, our team mates enjoy breaking off into smaller groups and get into the competitive spirit!

Trivia quiz games - TravelPerkers love putting their general knowledge to the test in a spirited game of trivia.

Wellness activities - our team is full of yoga-lovers, Zumba-dancers, and padel players who can't wait to share their talent with their team mates.

Arts & crafts - we've got a very creative team of artists and crafters who help their team mates develop new skills.

Team building games - like volleyball, basketball, gladiator duels, bubble football, or wipeout!

Book club - this one might require some more time to plan in advance, but getting people together to discuss a book is a great way for them to have a meeting of the minds!
Did you find this article useful?
If you did, please follow us on our social media accounts on LinkedIn or Instagram. Please share the article with your friends or colleagues!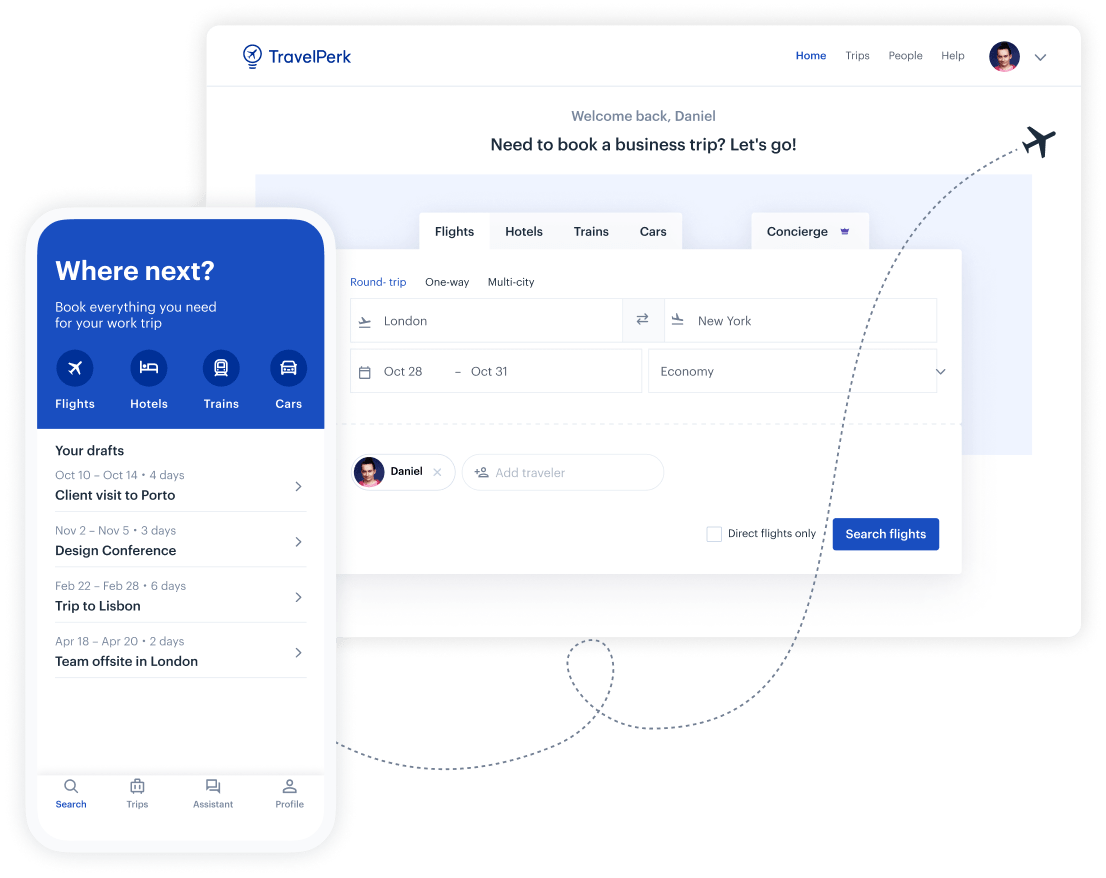 Make business travel simpler. Forever.
See our platform in action. Trusted by thousands of companies worldwide, TravelPerk makes business travel simpler to manage with more flexibility, full control of spending with easy reporting, and options to offset your carbon footprint.

Find hundreds of resources on all things business travel, from tips on traveling more sustainably, to advice on setting up a business travel policy, and managing your expenses. Our latest e-books and blog posts have you covered.

Never miss another update. Stay in touch with us on social for the latest product releases, upcoming events, and articles fresh off the press.