If the question "can I expense this?" has crossed your mind when you get an expensive restaurant bill or have been doing some holiday shopping, you're probably not alone. Businesses are obligated to cover some of the cost when employees travel between meetings, but expense management can be tricky and some employees might be willing to push their luck…
While most of us are probably careful when it comes to asking our bosses for money, we wanted to find out the most outrageous things people have expensed on their work accounts. As part of a nationwide competition, we have unearthed the most shocking and successfully expensed travel receipts business travellers have ever claimed for. Here is what we found:
Here are the top 15:
(We still can't work out how they got away with it!)
1. The "Car Enthusiast"
Expense: Chevrolet Corvette
Cost: $18,000
"I purchased a new loaded Chevrolet Corvette in 1993 and put this down as a company expense"
A worthy winner. Factoring in inflation, this is equivalent to buying a $35,000 car today. We don't recommend you get any ideas; businesses must have been very lenient regarding expenses in the 90s!
2. The "Sporty One"
Expense: Lakers Tickets
Cost: $5,000
"My friend took a client to see a Lakers game and the client wasn't even a basketball fan. He claimed he did it 'for the experience' and claimed back $5,000."
When the Lakers are in town, it isn't something any of us want to miss. One rather intuitive (or brave) co-worker decided he could conduct his client meeting in luxury seats and expense it all once he closed the deal. Apparently, the client wasn't even a basketball fan!
3. The "Luxury Traveller"
Expense: 1st Class Flights
Cost: $10,000
"Despite not having a single meeting booked in, my boss took back-to-back first class flights for two weeks and expensed it all to the company. The finance director was furious at me for booking it, but the company paid for it anyway."
Despite having nowhere they needed to be, this worker decided to travel around in style for two weeks on the company's expense account. They probably drank their fair share of prosecco too! After racking up $10,000 worth of flights, this entry makes up a rather shocking top five.
4. The "Gambler"
Expense: Gambling in Vegas
Cost: $5,000
"A colleague of mine went to Las Vegas with a client who convinced him to gamble into the early hours of the morning. He lost over $5,000 and asked if he could write it off as a business expense, the answer was no."
Although they haven't spent as much as the others, asking your business to cover $5,000 worth of gambling debt makes quite the story.
5. The "Nature Lover"
Expense: Campervan
Cost: $12,000
"Someone I know bought a camper and tried to expense it through the company. They said they did it so they wouldn't have to pay for hotel rooms anymore."
This person had the nerves to expense a campervan and even tried to justify it by saying employees on business meetings would no longer need to pay for hotels. We admire the audacity and forward-thinking.
6. The VIP
Expense: 250-Mile Limo Ride
Cost: $1,000
"A new member of staff missed his train, but instead of waiting for the next intercity connection, he took a limo to his meeting."
This worker knows how to travel to business meetings in style, but when his company said they would cover his travel, we're not sure this is what they meant. Unfortunately, ordering a bottle of Moet to his room after he arrived was one step too far…
7. The "Sailboat Tourist"
Expense: Sailboat Harbour Tour
Cost: $600
Wanting to shake up work meetings, one person explained how their team rented out a sailboat for a conference: "We chartered a sailboat and did a harbor tour during a professional conference. That was our biggest expense, and we haven't beaten it yet!"
8. The "Pet Sitter"
Expense: Pet Sitting
Cost: $250
"I tried to claim money back for my petsitter expenses. I mean, someone has to watch the dog when I go to work, right?!"
We might understand this one if they were away on a business trip, but no. This person wanted the cost of their pet sitter covered despite only being a short trip away in the office.
9. The "Hollywood Smile"
Expense: Teeth Whitening
Cost: $1500
Nadeya was working on an important client pitch and wanted to make a good first impression: "I wanted to make sure I looked my best for a face-to-face client pitch with one of my dream brands, so I booked in some dental work and a teeth whitening appointment to make me look my best, and luckily, I was able to get away with expensing the cost."
10. The "Midweek Golfer"
Expense: Golf Course Days Out
Cost: $520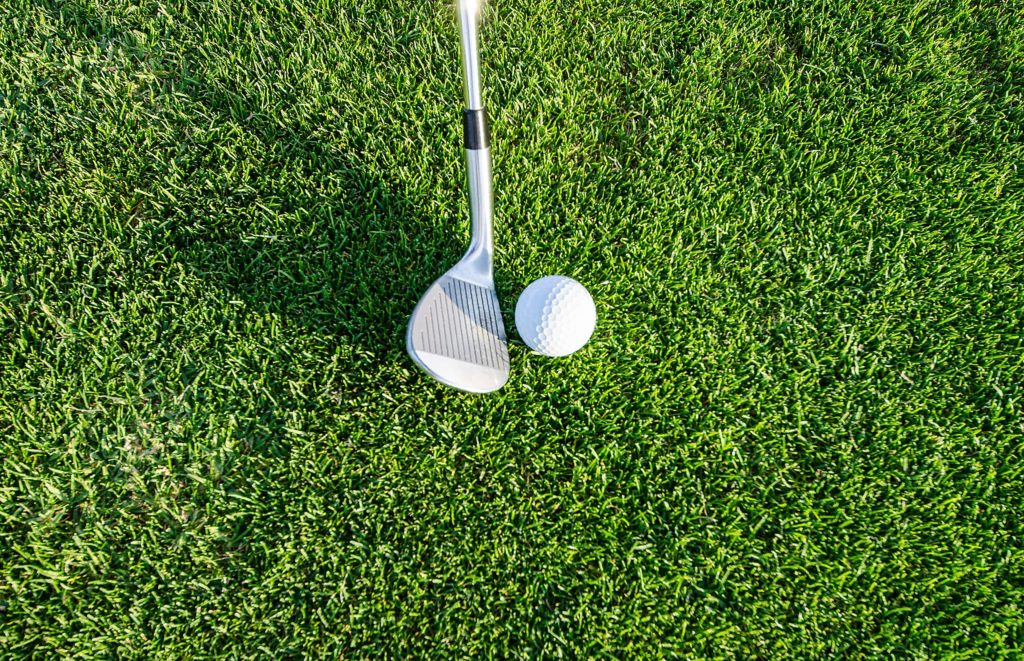 Dan used his golf club membership to get out of work meetings and managed to expense his membership cost. "I was regularly out of the office for client meetings, but sometimes I wasn't needed, or they were canceled. So, a couple of times a month I would go to my local golf course and get breakfast or lunch while I was there. I told my manager that it was for client entertainment purposes."
11. The Assistant
Expense: Hiring an Assistant
Cost: $90,000
"I hired an assistant for nine months while I went off to have surgery, the cost of their salary and 70,000 air miles ended up costing the company over $90,000"
This person got away with hiring an assistant for nine months through expenses; that's one way to make sure you're hitting all your targets. Apparently, it cost the company up to $90,000, which is the most on this list.
12. The World Cup
Expense: Weekend Trip to the 2018 World Cup
Cost: $3,000
"The most ridiculous expense I had to approve (which didn't involve termination) was a weekend trip to watch the 2018 World Cup."
Not only did this worker manage to enjoy a weekend away and watch soccer on the biggest stage, but they didn't even get fired. Not really an advert for not trying this kind of thing…
13. The Uber Trips
Expense: Taxis
Cost: $27,000
"One of my colleagues was faking Uber invoices. The company finally got suspicious when he tried expensing $27,000 in a month."
We've heard of some crazy Uber surging but claiming $27,000 a month isn't going to be very convincing. Expense fraud can cost businesses a lot of money, you can learn how to identify and prevent it here.
14. The "Fashionista"
Expense: Canada Goose Jackets
Cost: $5,000-10,000
"I expensed Canada Goose jackets for the whole team."
We almost admire the blunt honesty here. The finance team might not have appreciated it, but their team probably did.
15. The "Golfer"
Expense: VIP Masters Tickets
Cost: $2,000
"I expensed Masters skybox tickets. It didn't include clients, I claimed it was business development."
Another sports fan who used their expenses to grab tickets—we are starting to see a theme here. VIP Masters tickets are not cheap and we are sure they'd have to come up with a decent lie for justifying this as business development.
If you would like support with business trips, TravelPerk is an all-in-one platform that helps businesses manage their business travel. Advanced features such as automated travel policies & in-app approvals help to guarantee compliance and avoid ludicrous expenses outside of policy.
This is all integrated with major expense management software, where you can view and manage all of your expenses in one place, so that you have a better control of what employees are expensing. We also have many integrated partners: from Slack to BambooHR, you can amplify your business travel management by integrating them with your company's preferred workflow.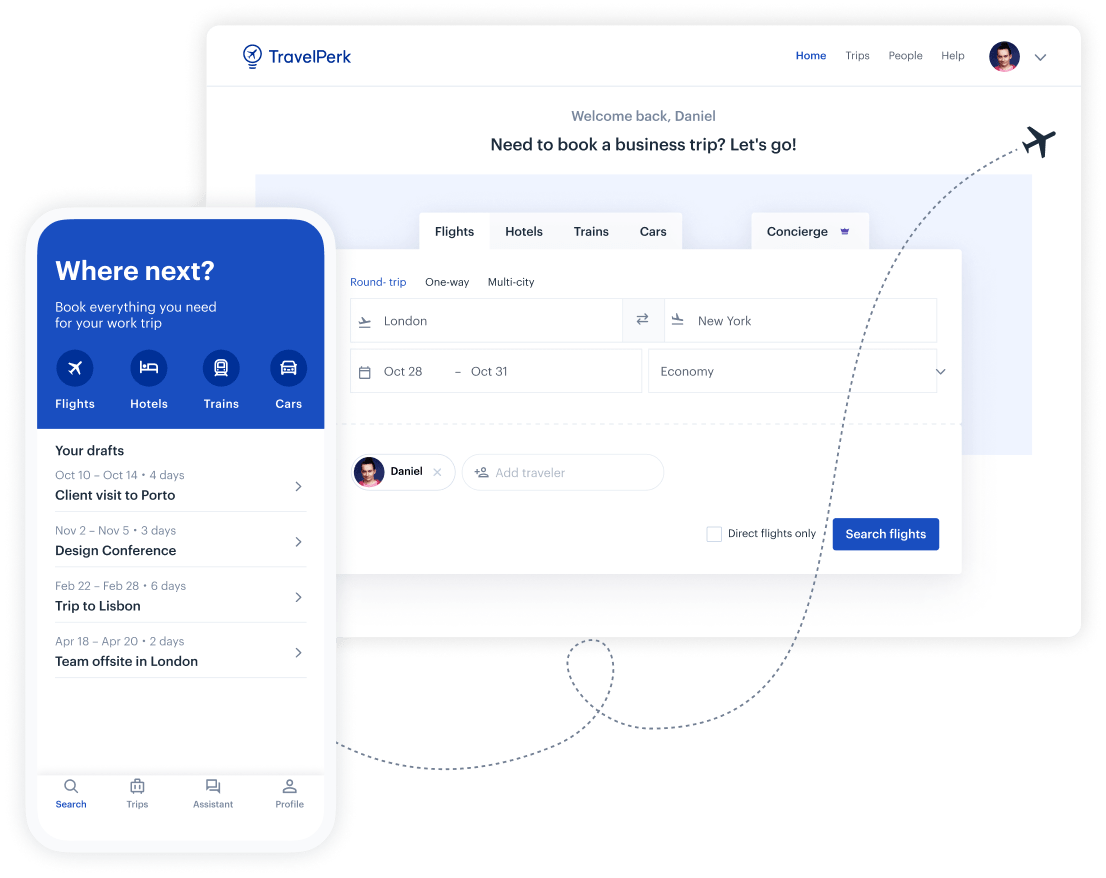 Make business travel simpler. Forever.
See our platform in action. Trusted by thousands of companies worldwide, TravelPerk makes business travel simpler to manage with more flexibility, full control of spending with easy reporting, and options to offset your carbon footprint.

Find hundreds of resources on all things business travel, from tips on traveling more sustainably, to advice on setting up a business travel policy, and managing your expenses. Our latest e-books and blog posts have you covered.

Never miss another update. Stay in touch with us on social for the latest product releases, upcoming events, and articles fresh off the press.