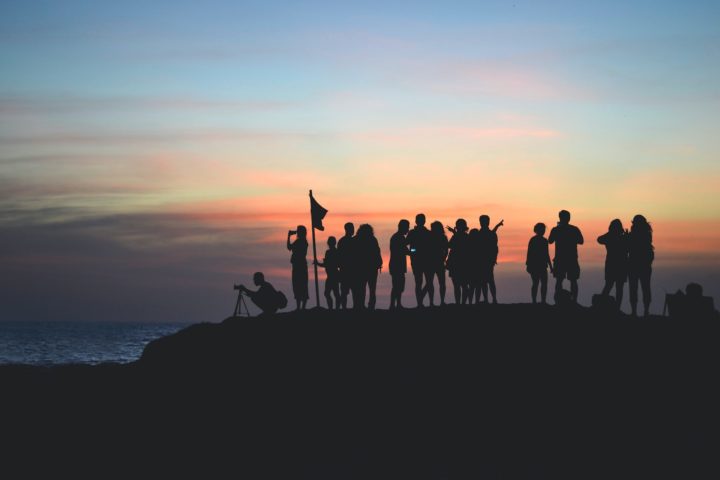 If you have ever been the organizer of a team-building event, you know it can be difficult at the best of times! Finding a group activity that most team members will love, picking a date everyone can make, and keeping to a budget can be serious challenges. After the upheaval of the last few years and costs increasing across the board, everyone is feeling the pinch. As we tighten our belts, many of us are feeling the push to get creative when organizing our team bonding sessions.
While budgets might be smaller and work environments changing to remote and hybrid models, meeting in real life (IRL) with coworkers is still important. Opportunities to bring the whole team together are vital for creating a sense of belonging and camaraderie that leads to better employee engagement and retention.
Team building games can be the perfect backdrop for building trust, sparking creative thinking away from a whiteboard, and encouraging better communication and decision-making between colleagues. These events are also important chances for companies to acknowledge employees' hard work by giving them some downtime to celebrate their achievements as a group. Feeling recognized and rewarded for our efforts is motivating and a key building block to team cohesion, especially for remote teams.
So what fun team-building activities can you use to give remote employees some shared IRL experiences without blowing your budget? At TravelPerk, we have gathered our favorite ideas for low-cost team-building exercises with options for small and large groups and activities that will appeal to even the most introverted coworker!
15 team-building ideas that won't break the bank!
Power up for a presentation showdown
You may have seen the latest social media sensation where groups of friends gather for an AGM-style fiesta. At the center of these events are comedic PowerPoint presentations with themes like "most likely to survive the Hunger Games."
Jump on this craze with an in-office presentation face-off. You could choose to bond colleagues with topics such as the top ten funniest office moments of the year or use it as an opportunity to highlight an office hero. Whatever subjects you pick, be sure to have a prize for the member of your team who delivers the evening's best presentation!
Step back in time with a sports day
Do you have a bunch of active employees? Encourage some friendly competition with a nostalgic old-school sports day! Break up into Hogwarts-style houses and compete for honor, glory, and some kick-ass prizes for the winning team! On top of the usual sporty races, ensure everyone has the chance to participate by including a few less physically intensive events like an egg drop or paper airplane contest.
Challenge colleagues to a cook-off
Take inspiration from the Great British Bake Off and challenge your coworkers to a culinary competition. Set a theme or give your teams free range to bring their best-baked goods for a team bake-off! A low-cost and easy-to-organize bonding session, who doesn't love eating lots of cake and some friendly competition?
Don't underestimate a simple dinner
The power of delicious food and good company can never be understated. Whether you head to a local spot or hire a food truck for an impromptu lunchtime celebration, staff will always appreciate being treated to a meal and time to chat more casually with their coworkers. Create a spreadsheet to keep track of any allergies in your team so you can check that there are options for everyone without spoiling the surprise.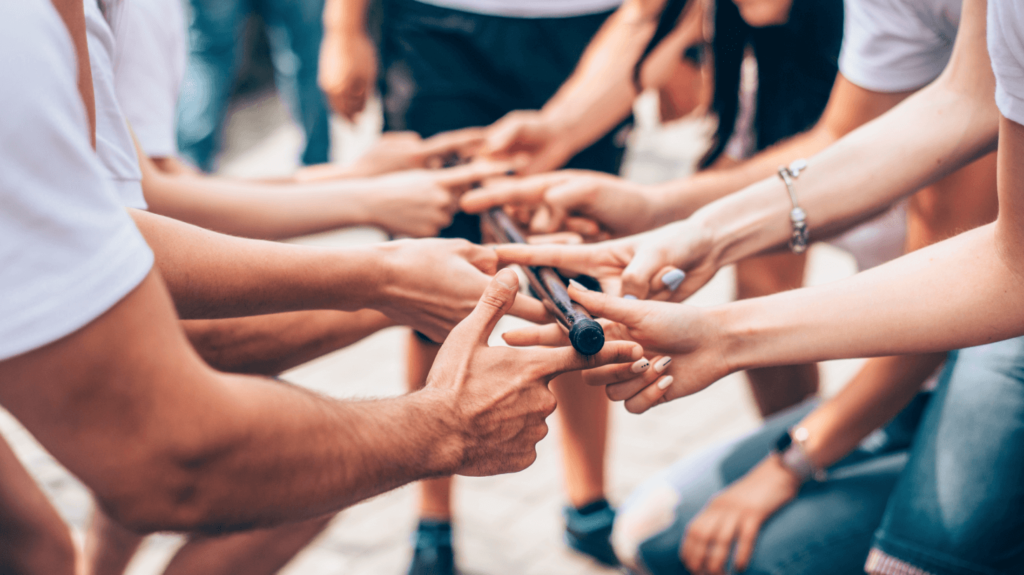 Bond over a blockbuster
Grab the popcorn, order the pizzas, and settle in with your favorite flick! A movie night is perfect for the winter months and an easy-to-organize hang that even new hires can enjoy. Send a quick email asking any cinephiles for their suggestions and put it to a google forms vote. Or, if you want to make it more of an event, ask colleagues to pitch why the rest of the team should pick their movie choice at your next all-hands or department meeting. The loudest cheer wins!
Break out the board games
From Jenga to Pictionary, you can play a host of board games as a team. Get your team to vote for their favorite games, add a few snacks and beverages, and you have all the ingredients for a laid-back night of friendly competition. If you are a competitive bunch, stoke the fires of friendly rivalry with envy-inducing prizes like an hour-off coupon or gift vouchers for popular stores.
Gift employees 15 minutes of fame
Everyone has a party trick, from improv to impersonations, lip-syncing to limbo! Gift your teammates time to shine with a company-wide talent show!
While this might seem a huge undertaking, delegating tasks can help ease the load and build excitement for your event. Draw straws or ask one department to volunteer to put up decorations, one to set up a slack channel to sign up performers, and another to buy refreshments, and you will be organized in no time.
Pick each other's brains at a pub quiz
Test your general knowledge with one of Britain's favorite traditions! Typically held in a bar, groups come together to battle it out over five rounds of trivia questions. To host your own in-office edition, you only need sheets of paper, drinks, and snacks to set the scene.
Covering everything from current affairs to company logos, let your imagination run wild when selecting your topics! You could even include a round of office trivia! To get new team members talking, choose your teams and have a quick icebreaker game to launch the evening. If you are on a tight time limit, head online, where there are tonnes of premade quizzes available.
Set up a scavenger hunt
Channel your inner child and create your own treasure hunt! Whether you organize creative puzzles for one team or your entire company, an in-house scavenger hunt is a low-cost fun game that will get coworkers talking. Brilliant for breaking down the silo effect.
If you need to get different elements of your business collaborating more efficiently, make sure each squad of scavengers has only one or two members from the same department.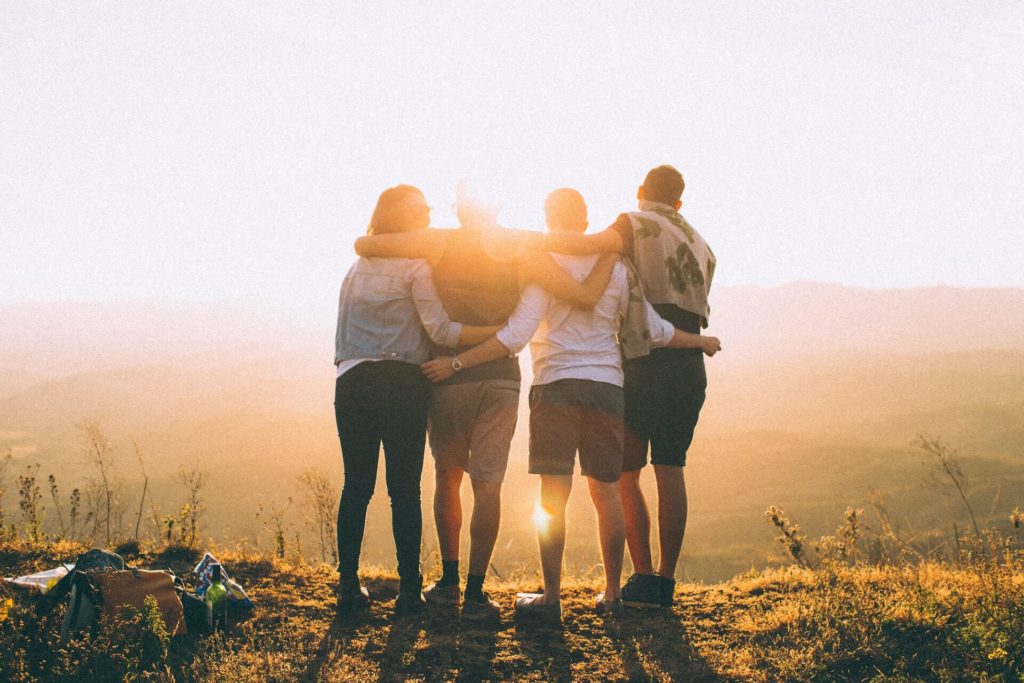 Come together for your community
What better way to bond as a team than by spending a day giving back to your community? As an organization, you likely have core values like sustainability or social responsibility baked into your company culture.
Whether it's a beach clean-up or volunteering at a local NGO, coming together to put shared values into action is a powerful and inexpensive way to demonstrate the principles that drew employees to your business in the first place.
Prepare a potluck
A long-standing American tradition, potlucks have always been a fantastic method to get strangers talking at a party. An ideal icebreaker for new hires and remote workers, reserve the conference room and ask everyone to bring in their favorite dish for a simple get-together for smaller teams. If you are a multicultural organization, ask people to make a traditional recipe from their home country to serve as an extra conversation starter.
Kick back with karaoke
If I told you that for less than $200, you could secure endless hours of entertainment for your teams, you would be thrilled, right? Rather than heading to a karaoke bar, invest in your own machine, a few disco lights, and some drink,s and you have a ready-made team bonding activity at your disposal! Hit the mic as individuals or break into teams for a battle of the bands to encourage some inter-department mingling.
Take a class
Whether it's a masterclass in mixology, a seminar with a sommelier, or a tutorial in Taekwondo, sharing a new experience is a fun way to get colleagues talking! No need to head offsite. Bring in an expert and gather your coworkers for an evening of laid-back bonding.
If you are struggling to get everyone together face-to-face, check out Airbnb's online experiences for an initial virtual team-building activity while you plan your next IRL interactions.
Encourage teamwork with an escape room
If you are a remote-first company or want to get your teams out of the office, an escape room could be just the ticket. Putting their problem-solving to the test can help hone communication skills while having fun and socializing as a small group. While it's always better to meet in person, online options are available for employees based across various countries or continents.
Host a happy hour
Who doesn't love a beer or two with their colleagues to round off the week? Hosting a little Friday happy hour is an inexpensive way to gift teammates some time to socialize, unwind and celebrate their achievements after a busy week.
A straightforward idea, a happy hour can be adapted from small teams to entire groups. Plus, whatever you don't drink can return to the reserves for a future event. To keep costs even lower, head to wholesalers like Costco and stock up for the quarter.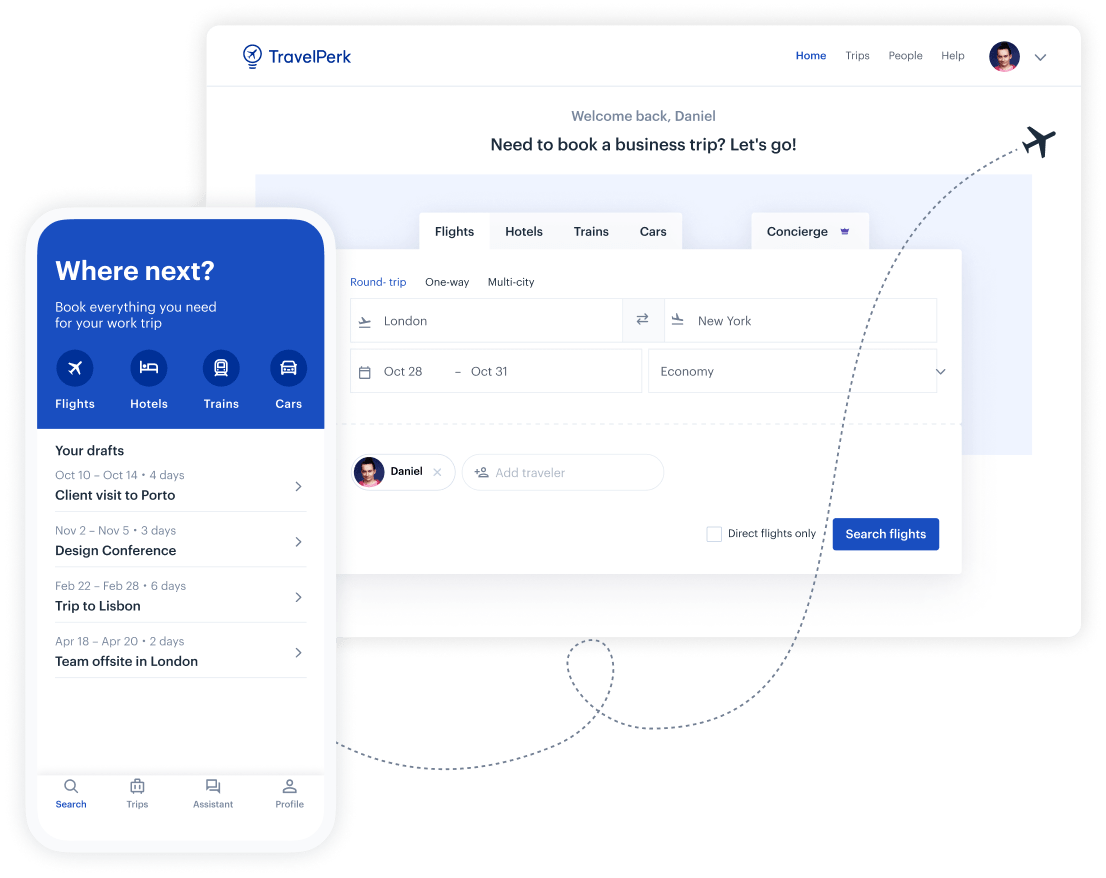 Make business travel simpler. Forever.
See our platform in action. Trusted by thousands of companies worldwide, TravelPerk makes business travel simpler to manage with more flexibility, full control of spending with easy reporting, and options to offset your carbon footprint.

Find hundreds of resources on all things business travel, from tips on traveling more sustainably, to advice on setting up a business travel policy, and managing your expenses. Our latest e-books and blog posts have you covered.

Never miss another update. Stay in touch with us on social for the latest product releases, upcoming events, and articles fresh off the press.