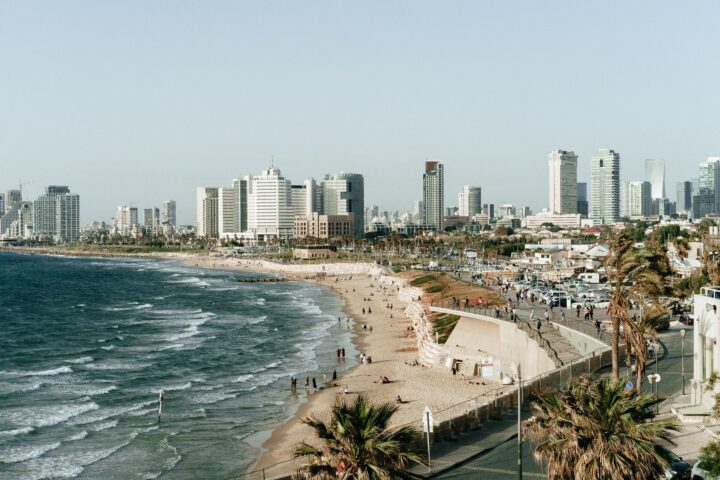 Israel, a land of ancient wonders and modern marvels, pulses with a distinct energy that fuels its dynamic tech ecosystem. Revered for its historical significance and cultural tapestry, Israel stands tall as a global powerhouse of innovation. Within this captivating nation, tradition and technology intertwine.
Israel's top best tech conferences will allow you to engage with fellow innovators and thought leaders: they're catalysts for collaboration, encouraging innovations and connections that will go on to ignite future breakthroughs. 
Prepare yourself and your team to embark on an extraordinary journey into Israel's tech renaissance as we unveil the ten most captivating tech conferences in this beautiful country.
Top 10 tech conferences in Israel in 2023
1. DLD Tel Aviv Innovation Festival: join one of the biggest innovation festivals in the world
Dates: 1-3rd February 2023
Location: Tel Aviv
Cost: Price on request
Don't miss the influential DLD Tel Aviv Innovation Festival, which is returning after a two-year hiatus. This celebration of knowledge showcases innovation in every sector imaginable, featuring insightful talks from more than 100 speakers, startup showcases and pitches, seminars, and networking opportunities. They also offer leisure plans like morning runs, yoga classes, and after-parties. Join tech enthusiasts, entrepreneurs, and investors in Tel Aviv for a glimpse into the future of technology and its international ecosystem.
2. Cyber Week Israel: the place to be for all things cybersecurity
Dates: 26-29th June 2023
Location: Tel Aviv University
Cost: Free!
Cyber Week, a renowned international cybersecurity conference held annually at Tel Aviv University, is a gathering of experts, researchers, and industry leaders. With 10,000 attendees from 80 countries, this week-long event offers over 50 events, including roundtables, panels, workshops, and competitions, as well as 400 speakers to learn from. Hosted by the Blavatnik Interdisciplinary Cyber Research Center and supported by the Israeli National Cyber Directorate, Cyber Week is a top global conference that provides a thought-provoking exchange of knowledge and ideas in cybersecurity–best of all, it's free of charge!
3. Clean Tech 2023: the tech conference for water technology, renewable energy, and recycling
Dates: 27-28th June 2023
Location: Jerusalem
Cost: US $28
Israel serves as the prime hub for the Agriculture and CleanTech industry, attracting companies and buyers from Europe, Asia, and Africa. Mashov Group organizes an international exhibition in Israel, bringing together exhibitors worldwide. With 7,000 participants, including distributors, decision-makers, retailers, and influencers, this event offers valuable networking opportunities and showcases the latest technological innovations. It's a brilliant opportunity to learn everything there is to know about water technologies, renewable energy, and recycling.
4. MIXiii Health-Tech.IL 2023: healthcare, life sciences, and technology under one roof
Dates: 7-8th November 2023
Location: Jerusalem
Cost: US $233
The MIXiii Health-Tech.IL conference is Israel's leading conference at the intersection of healthcare, life sciences, and technology. Taking place at ICC Jerusalem, it brings together industry professionals for a comprehensive event consisting of talks from more than 50 speakers from companies like AstraZeneca, Google, and Stanford University. There will also be exhibitions, B2B meetings, networking, and social events. Join this conference to showcase breakthroughs, exchange knowledge, and propel the health-tech industry into the future.
5. Future of AI: embrace the power of AI, data, and machine learning
Dates: 4-5th July 2023
Location: Tel Aviv
Cost: US $290
Immerse yourself in the future of AI at the highly anticipated Future of AI conference. Gain valuable insights into the transformative impact of AI, data science, and machine learning in combating COVID-19, while connecting with industry leaders and pioneers. Discover cutting-edge innovations, explore new business opportunities, and stay ahead in the ever-evolving digital landscape. The knowledge you'll gain at this event will help you unlock the full potential of AI-powered technologies and shape the future of your organization.
6. ROBOTICS 2023 Israel: be amazed at all the advancements in robotics
Dates: 16th May 2023
Location: Tel Aviv
Cost: Free!
Speakers: Prof. Amir Shapiro, Davide Boaglio, Yair Gozlan, Fabrice Boisset, Doron Gur, Carlos Benaim, and Dany van Gelder
Experience the annual Robotics 2023 conference, held alongside the renowned New-Tech 2023 Exhibition. Discover industry and academia's latest robotics and automation innovations and achievements through lectures from top experts in various fields. Explore the extensive display of leading control and robotics companies and make the most of the industry's leading experts all under the same roof. Participation is free, but registration and company approval are necessary.


7. Israel Mobile Summit: must-attend event on all things mobile tech
Dates: 29th June 2023
Location: Tel Aviv
Cost: US $217
Don't miss the Israel Mobile Summit, the largest apps, games, and ad tech event in Israel and a highly influential gathering in the EMEA region. With 1,500-2,000 to this upcoming event, it's a must-attend event for app marketers, growth specialists, publishers, developers, startups, and VCs. Gain valuable insights on app growth, monetization strategies, user acquisition, retention, and data analysis through engaging talks and panels by the best in the business.
8. Military and Aviation Exhibition Expo Tel Aviv: must-see military and aviation tech advancements in Israel
Dates: 20th November 2023
Location: Tel Aviv
Cost: Free
Discover the forefront of Israeli military R&D at the exhibition featuring top electronics and technology companies. Explore advanced products, innovations, and solutions meeting military and aviation standards. The conference targets executives, engineers, purchasing personnel, and military professionals. Free entry with a delicious breakfast menu for early visitors, plus refreshments throughout the day.
9. Israel Crypto Conference: all there is to know about blockchain technology and cryptocurrencies in one event
Dates: 30th May 2023
Location: Tel Aviv-Yafo
Mark your calendars for the highly anticipated Israel Crypto Conference in Tel Aviv, the heart of the startup nation. With a decade of prominence in blockchain and crypto, Israel continues to thrive. Join over 5,000 global leaders in the field, experience Tel Aviv Blockchain Week, and connect with the visionaries shaping our future. Don't miss this unmissable event!
10. Node.TLV: the place to be for backend developers and NodeJS users
Dates: 28th June 2023
Location: Tel Aviv
Cost: US $247
NodeTLV, the premier international conference for JavaScript backend developers and NodeJS users, brings together over 1000 attendees. Engage with the vibrant NodeJS community, connect with top developers, stay updated on the latest NodeJS advancements, and explore career prospects. Don't miss this opportunity to network, learn, and discover new possibilities in the NodeJS world!
Unleash your curiosity and embark on an extraordinary journey through Israel's tech conferences
Immerse yourself in Israel's vibrant high-tech events, where brilliant minds shape the future. From cutting-edge advancements in AI at the Future of AI annual conference to the forefront of cybersecurity at Cyber Week, these conferences cover a diverse range of industries and topics related to technology.
Beyond these amazing tech conferences, explore bustling markets and breathtaking landscapes that blend tradition and technology like in no other place. Gain fresh insights, forge connections, boost your business, and refresh your approach. Prepare for an extraordinary journey through Israel's tech conference landscape, where innovation knows no bounds.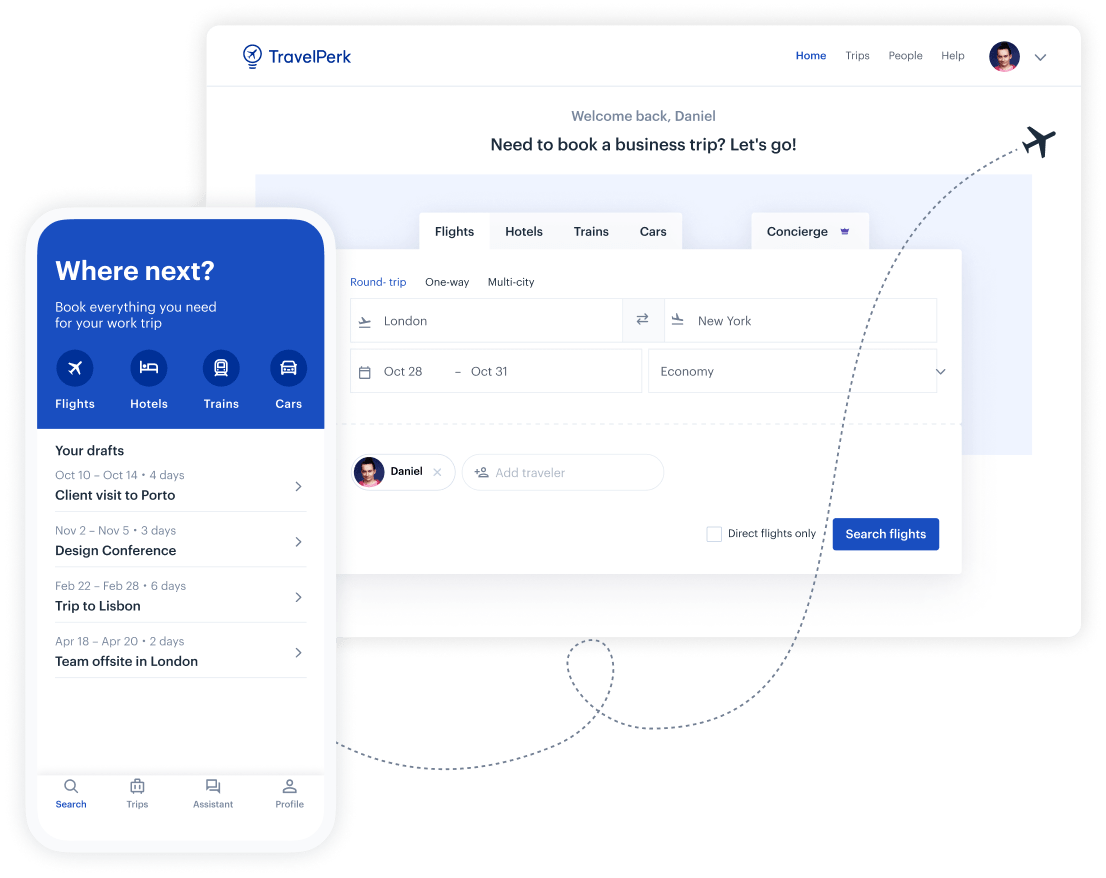 Make business travel simpler. Forever.
See our platform in action. Trusted by thousands of companies worldwide, TravelPerk makes business travel simpler to manage with more flexibility, full control of spending with easy reporting, and options to offset your carbon footprint.

Find hundreds of resources on all things business travel, from tips on traveling more sustainably, to advice on setting up a business travel policy, and managing your expenses. Our latest e-books and blog posts have you covered.

Never miss another update. Stay in touch with us on social for the latest product releases, upcoming events, and articles fresh off the press.