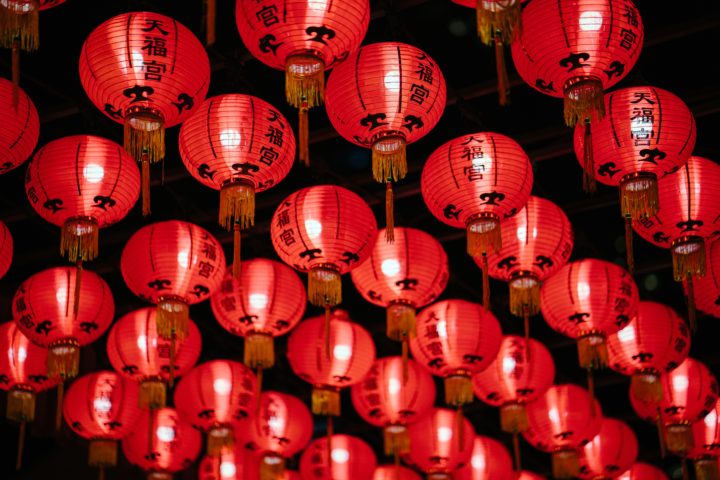 It's almost time for Chinese New Year (also known as Lunar New Year) to begin, and that means if you're planning any business trips around Asia for February, you'll need to be prepared. Celebrations, festivals and fireworks will disrupt the usual flow of work, and traveling will be difficult.

This year is the 'Year of the Pig' and the celebrations will run from February 5 – February 19. With travel being problematic around this time, we've put together some tips to help you navigate Asia through the Lunar New Year celebrations.
What to expect when visiting Asia over Chinese New Year
It's not just China where 'Chinese New Year' is celebrated. If you're traveling to a city business hub like Singapore, Kuala Lumpur, Seoul or Guangzhou at this time of year, it'll be like nothing you've experienced before.

Instead of the usual hustle and bustle of business people on their way to work, you'll find streets teeming with tourists instead and many businesses will be closed.
Where are all the locals?
Every year, workers, businessmen and students crowd the train stations as they make their way home to be with family. This time of year is often described as the world's largest human migration – for Chinese New Year 2018 nearly 390 million people were estimated to have traveled throughout China alone!

Whether you're traveling to Singapore or Beijing, Shanghai or Kuala Lumpur, it's going to be virtually impossible to get any business deals done over the Chinese New Year. For nearly 3 weeks, these cities will come to a 'business standstill'.
Will everything be closed?
Many businesses will be closed from New Year's Eve (February 5) and remain closed for around three weeks. It tends to be smaller or family-run businesses that close (like offices, factories and small shops) as well as government services (such as post offices and banks). Therefore, it's unlikely you'll get any business done during the Chinese New Year.

However, there'll still be plenty to do on your business trip. The sightseeing and tourist destinations will be open as normal, as well as large shopping areas, restaurants, etc. If you want to eat out, you'll probably need to book restaurants and cafes in advance because not everywhere will be open – and if they are, they'll be extremely busy!
Is traveling more expensive?
Yes, during this time, traveling will be more expensive. Prices are inflated because the demand is so high and people will be traveling all over. People who normally inhabit the big cities like Beijing and Shanghai will head out to other cities, towns or the countryside. This causes public transport and hotels to be much more expensive, and often booked out.
How far in advance should you book travel, transport & hotels?
If you leave it too late, many hotels and trains will be fully booked. You need to organize travel as early as possible, sometimes two to four months beforehand to secure your place. However, if you haven't managed to book that far in advance, there may be some availability, although you'll need to be prepared to pay a premium.
How difficult will it be to use public transport to travel?
Everyone will be flocking to train stations and airports, so travel will be much more hectic than usual. In particular, trains will be extremely crowded. It's the most affordable way for local people to travel, so if your business can afford a higher budget, it's easier to go by air, pay for a first class train ticket or get a bullet train if you can (don't book a standing ticket on a train at this time of year – seriously, it'll be extremely uncomfortable!)

The busiest travel periods will be at the beginning of the Chinese New Year celebrations (February 5) and then again towards the end (February 19) so try to avoid these dates if you can. Regardless of these specific dates, you'll still need to be prepared for how incredibly busy train stations will be.
What should you do?
It's an incredible celebration for everyone, so there'll be stunning firework displays in every city and town – especially on New Year's Eve.

Also, remember it's a national holiday, so there'll be people everywhere. Tourists come from all over the world to experience Chinese New Year and it's one of the busiest times of the year. Therefore, if you're keen to see some sights while you're there, it might be best to avoid the most major tourist attractions, as these will be extremely busy with other tourists. Instead, look for some quieter, less popular places.

Traveling in Asia throughout the Chinese New Year is going to be difficult, but it's not impossible. The most important thing is to be ready for the crowds and pre-book as much as you can. So, if you need some help organizing your business trip around this time, get in contact with us today to see how we can help you manage your business travel!