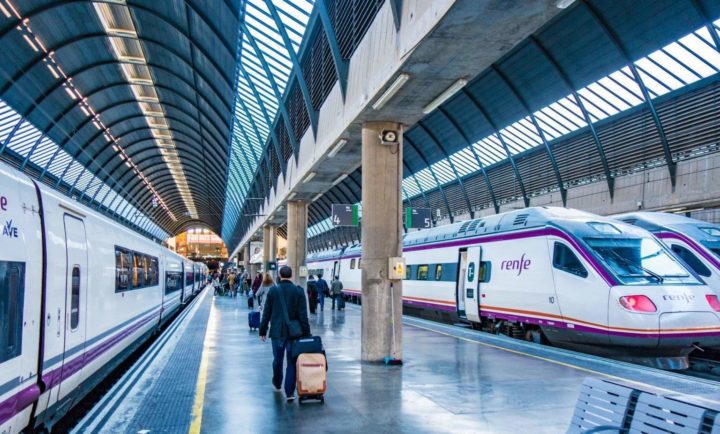 Trains – the option to take one for a business trip can make traveling for work and working while you travel that much easier (free wifi, anyone?). Plus, they're arguably better than planes for the fact that:
They're more convenient for door to door travel, getting you right into the city center.
No one will ever come to your seat to tell you to put your phone in 'train mode'.
No security hassles mean any delays are less likely to make you pull out your hair.
They're better for the environment.
It's why we've made the move to add trains to our platform, becoming the only travel platform with bookable train inventory! You can book your flights, hotels and now, trains, all in one place for train routes in Germany, Spain, Italy, France, The Netherlands and for Eurostar, without being redirected to another site.
Here's why it's bigger than you think
Because maybe you're thinking we sound a little boastful, but it's because we want to give the team behind it – who worked insanely hard to get trains live – the credit they deserve. There were some Everest-sized difficulties in implementing European train routes.

Just like the complex machinery behind the trains that transport billions of European passengers each year from A to B so quickly they never have think about the intricate machinery behind their journey (engines, carriage/coach mechanics, connectors etc), the trick was taking a complex process and making it easy for our customers to use.
0 to 431 km/h in 5 months
The fastest train in the world right now is the Shanghai Maglev, which can reach speeds of up to 431 km/h.

Accepting the challenge of leading the trains project was Product Owner Luca Cozzolino (aka The Project's Engine), who decided he would aim for equal speeds with implementing trains on the TravelPerk platform for customers.
"On day one I woke up at 5am. It kind of set the tone for the rest of the project. The biggest challenge was the fragmented market we were going into. It's not like Hotels and Flights where there are strict regulations and standards, the ticket instructions and the way travelers board trains are completely different, as is every rail operator. Add to that, every market and user has different needs."

"We've prioritized and built features for business travelers so they won't have to go to different places to get the same functionality. We want customers to have what they need, such as seat bookings and preferences, all in one place. As an example, on the Eurostar platform you're stuck when you want to return from Amsterdam to London as there's no Eurostar train back. With our platform, we'll show you alternative train routes that you can book from Amsterdam to return to London."

Luca Cozzolino - Product Owner
Sign up or log in to your TravelPerk account and you'll see that booking a train is as simple as boarding one and sitting back in your seat until you reach your station.
Lead User Experience Designer, Chris Roy, (aka the Carriage Connector, which allows you to move smoothly between carriages without any danger of falling down onto the tracks below) designed TravelPerk's train functionality with equal peace of mind.
"We borrowed a lot from flights, but with trains there're more options available, averaging 50,000 a day. We redesigned for this by filtering with fixed time windows – 2 hours or less – which we hadn't thought of at first."

"There were also intuitive features we wanted to implement. Because customers have an account with us we can easily populate and integrate data. So, if you have a rail discount card in the German market as an example, and you want to add it for a provider, you'll only need to add it on your first booking. The next time you search a German route, those card details will show in the system and you'll just need to select it to see all the rates with the discount already included."

Chris Roy - Lead User Experience Designer
Making all of this functionality even remotely possible were Front and Back End Engineers Moritz Sattler, Alejandro Cabello Jiménez, Jaume Devesa Gomez and Israel Saeta Pérez (aka the Front and Rear Train Carriages) who individually customized and integrated train provider after train provider for each country until a bookable European inventory emerged. It was the type of gruelling task that would make a lot of people want to quit their jobs.
Simple, online booking in 1 minute 10 seconds
Time to bring the whole thing to life.

Cue Nadine Spencer, Product Adoption Specialist (aka the Train Wheels) who set the rollout in motion and communicated with customers that trains were available, letting them know how to complete a booking.
"We went from 2 to 100 companies booking trains on the platform in 2 weeks – demand was that high. We listened to every piece of feedback and implemented workable changes as soon as possible, which we plan to keep doing in future."

Nadine Spencer - Product Adoptation Specialist
Ambra Ceratto, our Customer Support Team Lead (aka the Pilot, which sits at the very front of the train to keep it from getting derailed by clearing any obstacles off the track) was responsible for the trains previously being booked 100% manually by Customer Support.
"Rather than going back and forth between tens of emails with our customers to find them the right trains which is time consuming, they can now book easily by themselves. Start to finish, a customer can, in fact, book a train on the platform within 1 minute 10 seconds!"

Ambra Ceratto - Customer Support Team Lead
What's next for TravelPerk and trains?
Of course, this is just the beginning. We'll be adding functionality to trains everyday, including adding providers for the UK and the team will continue working to strengthen the booking platform. There's always more we can do to make the customer experience as smooth as possible.

Luca summarises the outlook for trains on TravelPerk with the same optimism he had before bringing them to life on the TravelPerk platform:
"We want to build an even better user interface for train results, making it even faster and easier for our customers to find trains. Then, it's about seeing what more they want, because we want business travelers to have everything they need in one place. We want to accommodate the travel needs of someone who has to travel from their workplace in Hamburg to the city's airport with their discount card and reserve a compartment seat, then fly to Rome for a meeting and take a train from there to Naples to meet a potential new business partner who'll treat them to the best mozzarella in town before finally closing the deal and flying back to Germany, all within the TravelPerk platform."

Luca Cozzolino - Product Owner
All aboard, then.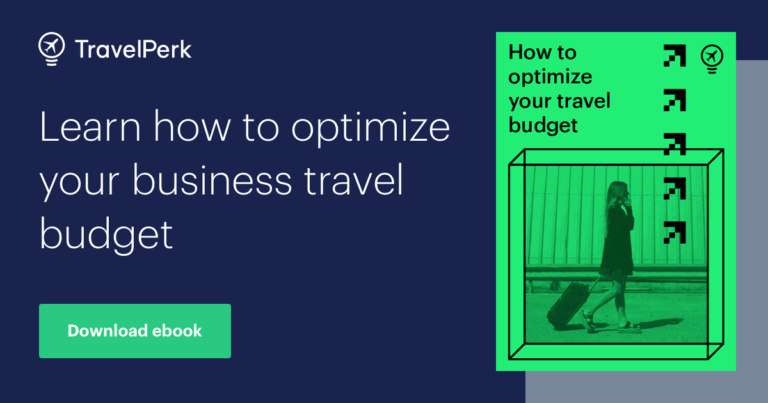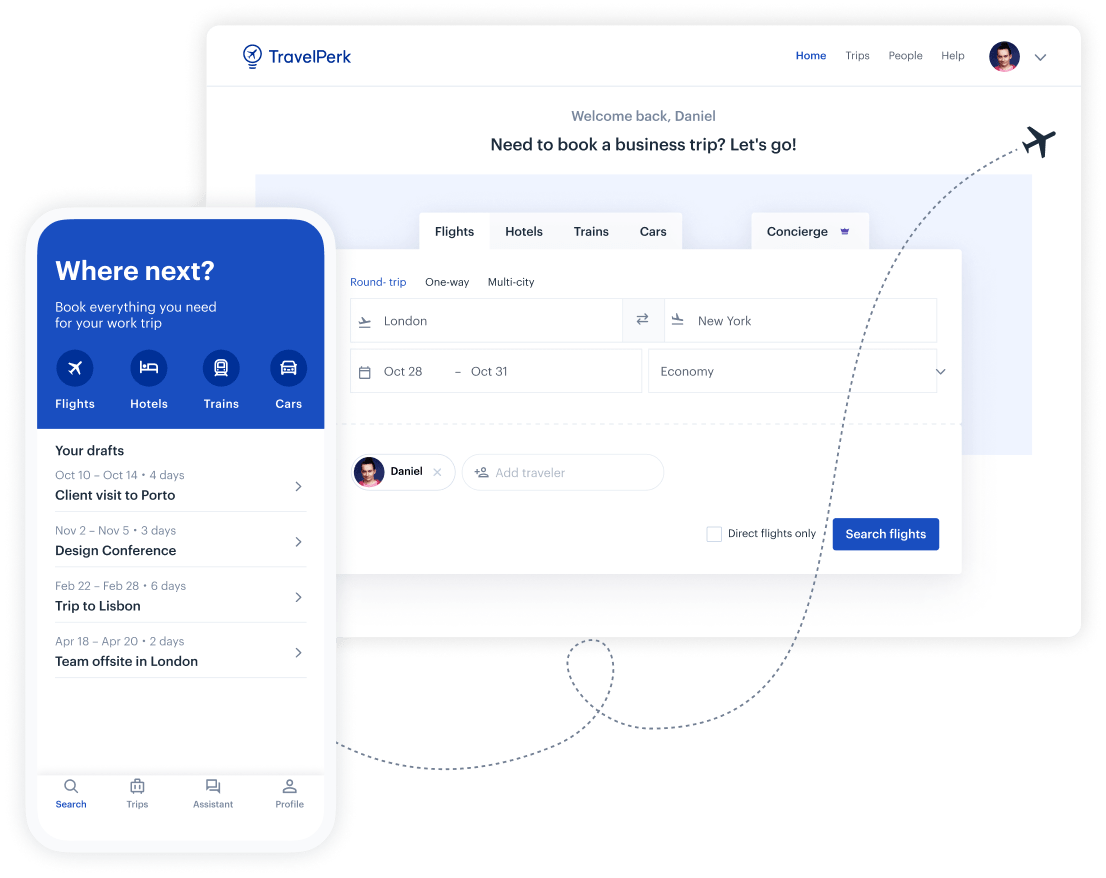 Make business travel simpler. Forever.
See our platform in action. Trusted by thousands of companies worldwide, TravelPerk makes business travel simpler to manage with more flexibility, full control of spending with easy reporting, and options to offset your carbon footprint.

Find hundreds of resources on all things business travel, from tips on traveling more sustainably, to advice on setting up a business travel policy, and managing your expenses. Our latest e-books and blog posts have you covered.

Never miss another update. Stay in touch with us on social for the latest product releases, upcoming events, and articles fresh off the press.