Eyeing up the country where bikes are more popular than cars, the birthplace of Lego, and repeatedly voted one of the happiest countries in the world, Hej, Denmark! The Scandinavian sweetheart is pulling in business and leisure tourists alike, and you're in the right place if you've got it on your to-go list.
In this article, we've rounded up five companies housing the best travel agents to help you explore Denmark, take your trip across Europe, and even further afield. Ready? Le-go!
Best online travel agency for business travel
1. TravelPerk: the business travel company that's got it all
TravelPerk is a modern solution for modern corporate travel. Its easy-to-use online booking tool is a refreshing change from the clunky UI often associated with business travel. TravelPerk enables you to make flexible bookings for employees, and even offers the option to offset your carbon footprint.
This platform is more than just an OTA, it's a comprehensive corporate travel management tool that helps your team book, manage, and report on business travel. TravelPerk ensures employees are traveling stress-free on the cheapest flights available, at no sacrifice to experience.
Main offerings and features:
TravelPerk gives employees access to the information and the security they need to travel with peace of mind. It gives organizations and travel managers access to the best corporate travel rates that you won't find on the market.
Start saving money on business travel for your company today!
The top travel agencies for Danish leisure travel
Now that's business out of the way, let's dive into the top travel agencies to help create travel experiences you'll never forget—for all the right reasons. Whether you're hunting down the perfect Scandinavian summer, or looking for warmer climates come Winter time, you'll want to check out these four.
2. Bookmundi: a Copenhagen-based agency taking you places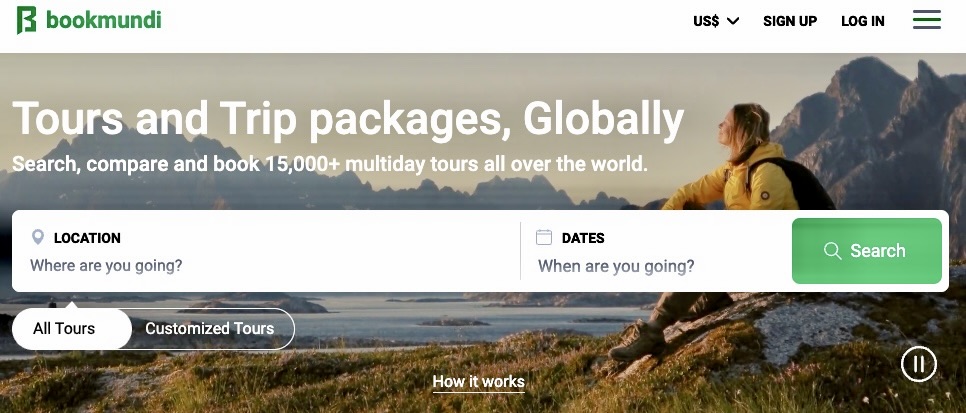 Denmark-based but taking you global, Bookmundi boasts 15,000+ tours and holidays booked, 130+ countries worldwide, and has been featured in Forbes, The Independent, and The Entrepreneur.
Their collection of travel experts specialize in group tour packages and offer a wealth of activities ranging from celebrating St. Patrick's Day in Ireland through to whale watching in Canada. All of their tours go through a strict screening process to ensure they're only bringing you the best of the best.
Main offerings and features:
Plenty of tours across neighboring countries: Norway, Sweden, Finland, and Iceland
Services available in English
Trip customizer tool for a perfect-match holiday
Automatically offset your carbon emissions from every trip with Bookmundi
3. Momondo: a Scandinavia favorite for global travel

Whether you're looking to hit some big city hotspots in Denmark: Copenhagen, Aarhus, or Odense, visit some of your European neighbors bordering the Baltic: Estonia, Russia, Finland, or you're wanting to take things further afield, Momondo is a popular option for many. What many do not know is that the travel metasearch site is originally from Copenhagen, Denmark. Today, you can use the website to find flights, cars, trains, buses, package holidays, and more.
Main offerings and features:
A good inventory including some popular locations for the Danes: France, Scotland, Italy, Faroe Islands, England, and Spain
An easy-to-use booking search and booking engine
A simple and useful mobile app with exclusive deals
Provides a good overview of the cheapest dates to travel within your bookable dates
4. TravelMarket: tour operators on a mission to provide affordable holidays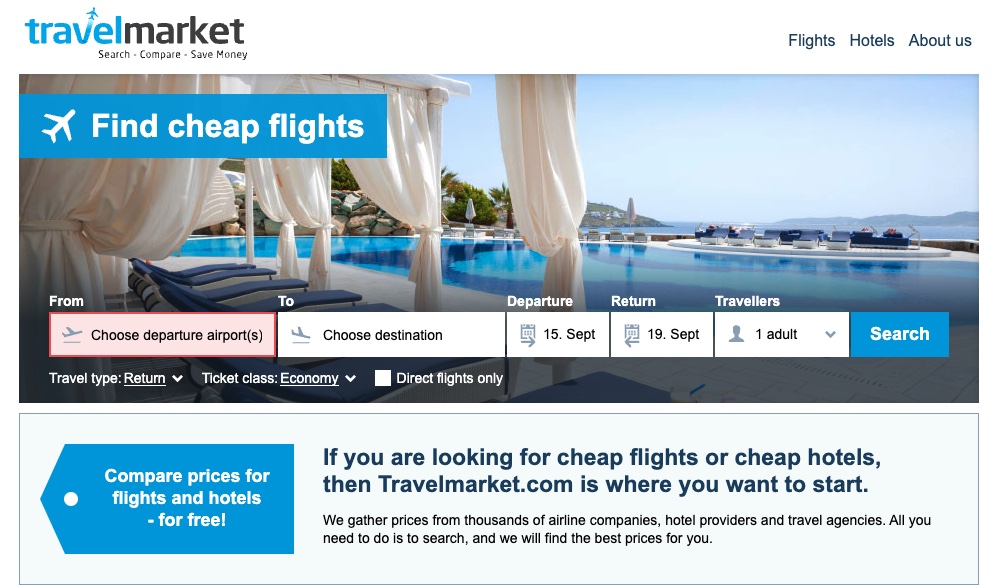 Originating from Denmark, 25 years ago, the TravelMarket concept (flight comparison site) has been replicated countless times since starting. They give a great overview of flight and hotel providers and try to remain as unbiased as possible when showing results.
They have also built out useful resources: travel guides, for many of their popular locations. These guides give a good overview of travel prep, local conditions, accommodation types, and more—great for first-time travelers.
Main offerings and features:
Best price guarantee: if you find your flight cheaper elsewhere they'll refund you the difference
Large itinerary including USA, Thailand, Portugal, and Turkey
Filter flight results by: cheapest, best, and fastest
Create price alerts to see if the cost of your flight drops
5. Spies: the Denmark tour company for adventure travel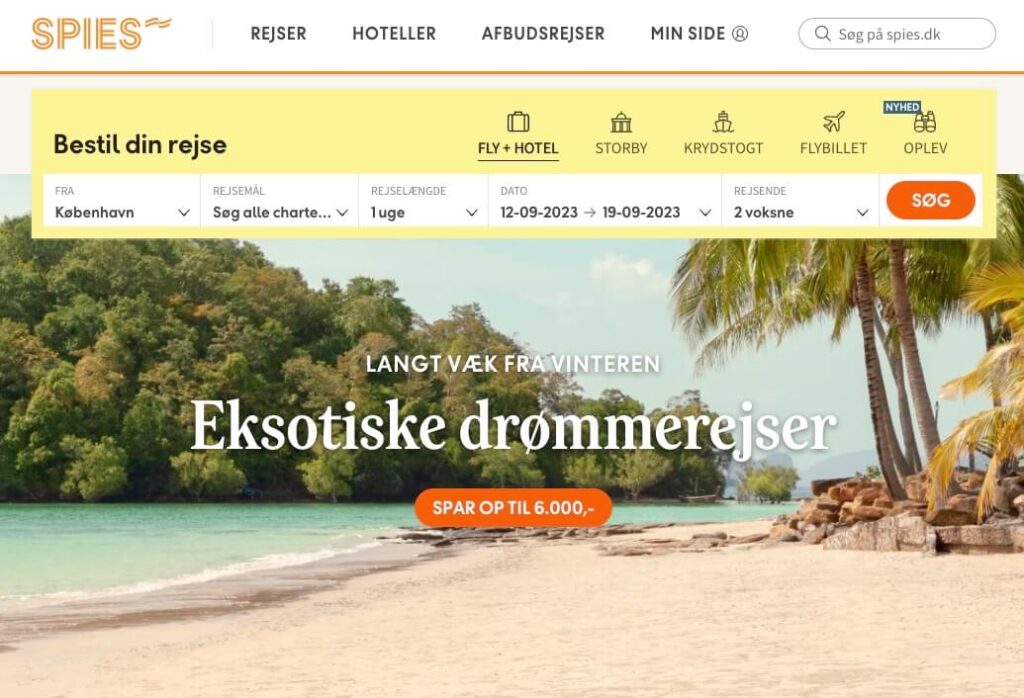 If you're looking for that fairy-tale vacation then Spies could be exactly what you're looking for. With nearly 400 destinations spanning across 60+ countries, Spies helps close to 300,000 travelers a year make their dream holiday come true. They're good for small groups, and state they're Denmark's top tour operator—which by now we all know is a huge achievement!
They also have a very insightful review system from previous Spies guests which covers everything from a location's child-friendliness, attractions, beaches, food & drinks, and more.
Actively working towards a less wasteful travel industry and company
A great option for traveling families
A fun, interactive quiz to help you decide on your next trip
Lots of active holidays to choose from, including: hiking, cycling, surfing, and yoga
It's time to pick your travel specialist!
There you have it, Denmark's best travel providers, some even being Europe's best too. From river cruises to road trips, you're bound to find the perfect match travel company on this list. If you ever find yourself at a loss of which one to go for, be sure you check out their cancelation policies and go with the one that's most accommodating.
If it's a business trip you're after, then TravelPerk trumps the lot as the go-to booking provider for business travel. What with their flexible cancellation policies, green travel initiatives, and all-year-around customer support, TravelPerk will ensure you get from A to B and C—stress-free.
Enjoy!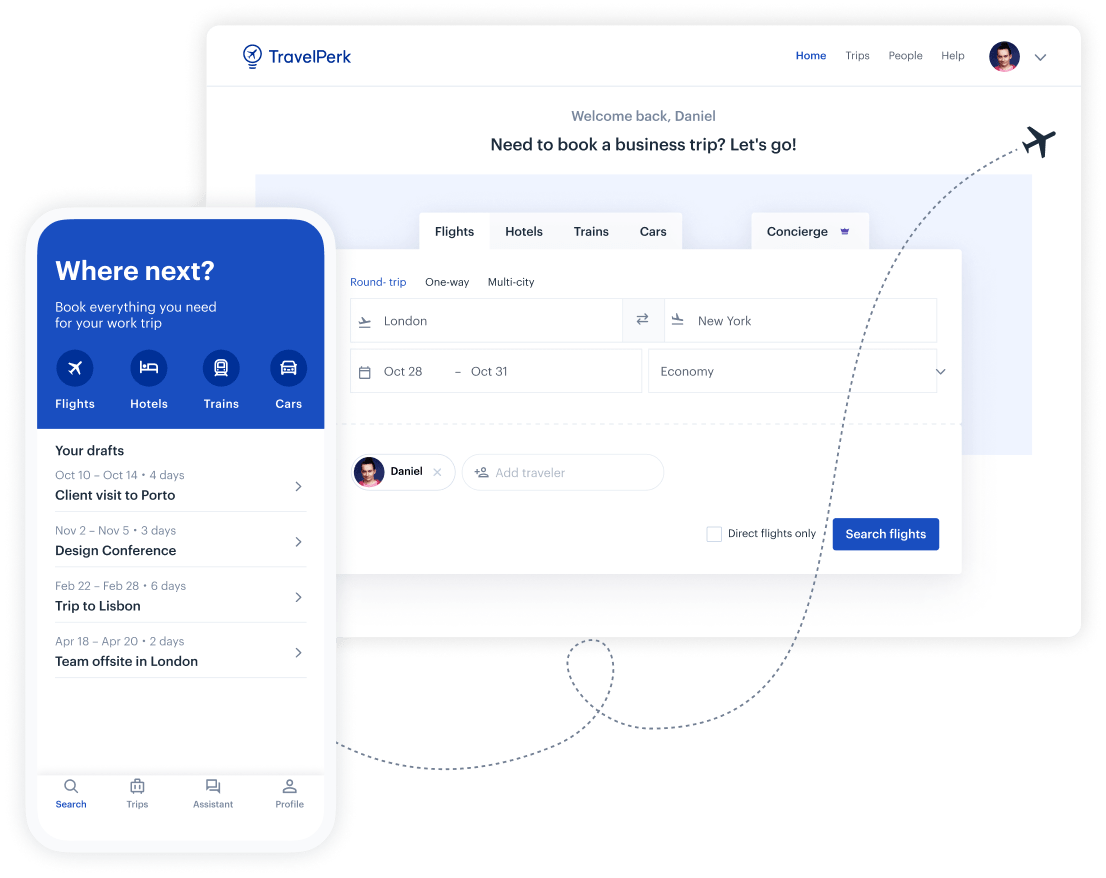 Make business travel simpler. Forever.
See our platform in action. Trusted by thousands of companies worldwide, TravelPerk makes business travel simpler to manage with more flexibility, full control of spending with easy reporting, and options to offset your carbon footprint.

Find hundreds of resources on all things business travel, from tips on traveling more sustainably, to advice on setting up a business travel policy, and managing your expenses. Our latest e-books and blog posts have you covered.

Never miss another update. Stay in touch with us on social for the latest product releases, upcoming events, and articles fresh off the press.