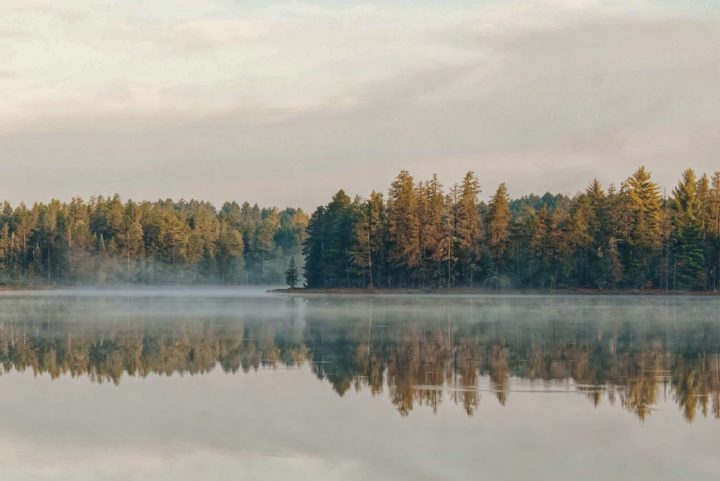 You're ready to choose a corporate travel management company in Michigan, and perhaps you need a little more guidance on choosing the right provider for you. As a travel manager looking for the best corporate travel management companies in Michigan, your research has probably presented you with dozens of options.
Perhaps you're tempted to use a local brick-and-mortar corporate travel service because of their proximity to your location and access to travel consultants. However, a local business travel provider isn't always the most cost-effective or best equipped to support modern corporate travel needs. The emergence of digital travel management companies now gives you access to a greater choice of providers.
With this in mind, let's explore some of the best corporate travel companies Michigan has to offer to find the right business travel management provider for you:
TravelPerk has packed business travel into an all-in-one platform to optimize the corporate travel management experience for travel managers and travelers alike. Trusted by thousands of companies worldwide to support different types of travel programs - including domestic and international travel - TravelPerk is loaded with a huge inventory to help manage every aspect of business travel.
The platform's powerful features empower you to manage your travel program, easily, efficiently, and effectively. As a travel manager, visibility is crucial. That's why TravelPerk provides full transparency and control over all employee business trips. You can streamline entire corporate travel management workflows by maximizing some of TravelPerk's key features and services, which include:
The world's biggest corporate travel inventory - Find the best airfares and rail rates, book flights, trains, hotels, and car rental. Manage your entire travel program all in one place.
FlexiPerk - Cancel any part of your business travel arrangements up to two hours before your trip, hassle-free with just one click and no questions asked. Plus, get an 80% refund as credit on the platform.
GreenPerk - Build a sustainable travel policy and motivate your employees to change their travel behaviors to drive down and offset emissions associated with business travel.
Integration with third-party software - Access a suite of third-party apps or build your own personalized integrations so TravelPerk slots seamlessly into your company's way of working.
Events management - A one-stop destination for meetings and events travel management that's ideal for event managers, saving them time and equipping them to run events more smoothly.
Complementing TravelPerk's strong corporate travel inventory, the platform's acquisition of US-based business travel company, Nextravel gives the company a presence in North America. This is ideal for travel managers looking to work with a corporate travel company in Michigan state.
See how TravelPerk makes business travel stress free
#2 - Conlin Travel
Backed by 60 years of experience in the corporate travel management industry, Ann Arbor based Conlin Travel offers what it describes as 'proactive program management' to help align business travel with strategic operations.
In particular, they help companies to develop a travel program that is sustainable and scalable. Their goal is to enhance the overall travel experience for travelers while meeting company objectives.
The key features of Conlin Travel's services include:
Strategic travel program management to manage travel spend, deploy technology solutions and identify optimization opportunities
Travel policy compliance
On-demand reporting
Savings program
Online travel booking tool
Supplier negotiations
Despite plenty of experience in the corporate travel space, Conlin Travel's offering is lacking in a number of areas when it comes to modern business travel. There is no 24-hour human support system for travelers as agents are only available between 8am and 6pm (ET), and their 'out of hours support' is subject to additional fees. Their travel inventory is also limited amid partnerships with preferred providers.
#3 - Protravel
With offices in Grand Rapids, Michigan, Protravel is a traditional travel agency that offers corporate travel services by outsourcing to business travel agents. The company's reputation is built on partnerships with all the world's major airlines, over 60,000 hotels, and access to more than 250 corporate travel agents. They offer an impressive package of services, including:
VIP priority, upgrades, negotiated rates, and special fares for airline travel
Frequent flier and Airline Incentive Program support
Preferred rates, VIP amenities, and upgrades for hotel bookings
Integration with powerful online booking tools such as Concur and Certify
Advanced proprietary travel management reporting
Mobile itineraries, online traveler profiles and risk management support
Event management and travel
While Protravel offers a great range of services, its traditional approach means the company has several limitations when it comes to modern corporate travel. Its choice of travel options is limited because of its partnerships with preferred providers, which also means that it's not the most cost-effective.
Many of its services have a 'luxury travel' feel, making them quite exclusive. Access to support is also lacking.
#4 - Motor City Travel
Motor City Travel is an affiliate company of BCD Travel with offices in Southfield, Michigan. The platform is a tech-driven solution with a suite of interactive and intuitive travel management tools to support today's travel managers and business travelers.
Employing a consultative approach to corporate travel management, the company's multilingual corporate agents offer 17 years of experience in providing business travel services.
The key features of Motor City Travel's services include:
Newly developed AirPortal 360 mobile app for travel managers to manage business travel spending, traveler security, unused tickets, traveler profiles, compliance, and more.
MyTravel app - a dashboard for business travelers
PolicyLogic interface - a solution for travel policy design and enforcement

ProfileLogic app - a solution for traveler profile management

Airtinerary app - a solution for storing travel itineraries

SecurityLogic app - designed to track travelers and meet duty of care requirements

AirSelect - for organizing flights

Car & Hotel re-check - an automated tool that checks car rental and hotel rates
24-hour traveler support

Group travel packages
While the use of technology is commendable in an effort to enhance the travel experience, none of Motor City Travel's solutions are centralized, which means the user experience is disjointed. Travelers have to switch between all the different tools to piece together their travel arrangements. The platform's inventory for flights and accommodation is also very limited.
Why you need one of the best corporate travel companies in Michigan
Modern business travel requires a different approach from corporate travel companies. A corporate travel company in Michigan that is innovating and embracing technology represents the best option for the future of your organization's travel management. Why? Because tech is what's elevating the corporate travel industry to the next level.
Travel management companies utilizing technology can help you to scale up your travel planning and help you to streamline your processes. Ultimately, you will be able to book smarter, collaborate more efficiently with your team to manage travel, and access valuable data that traditional TMCs simply can't give you.
This data is actionable, meaning you can quickly identify where you can save time, and money and improve the overall traveler experience while meeting the goals of your business.
Book a TravelPerk demo
Discover a new way to manage corporate travel that keeps you in complete control. By packing business travel into an easy-to-use, all-in-one platform, TravelPerk makes corporate travel easier than ever before. Benefit from a solution that works for your whole organization. Schedule a TravelPerk demo now.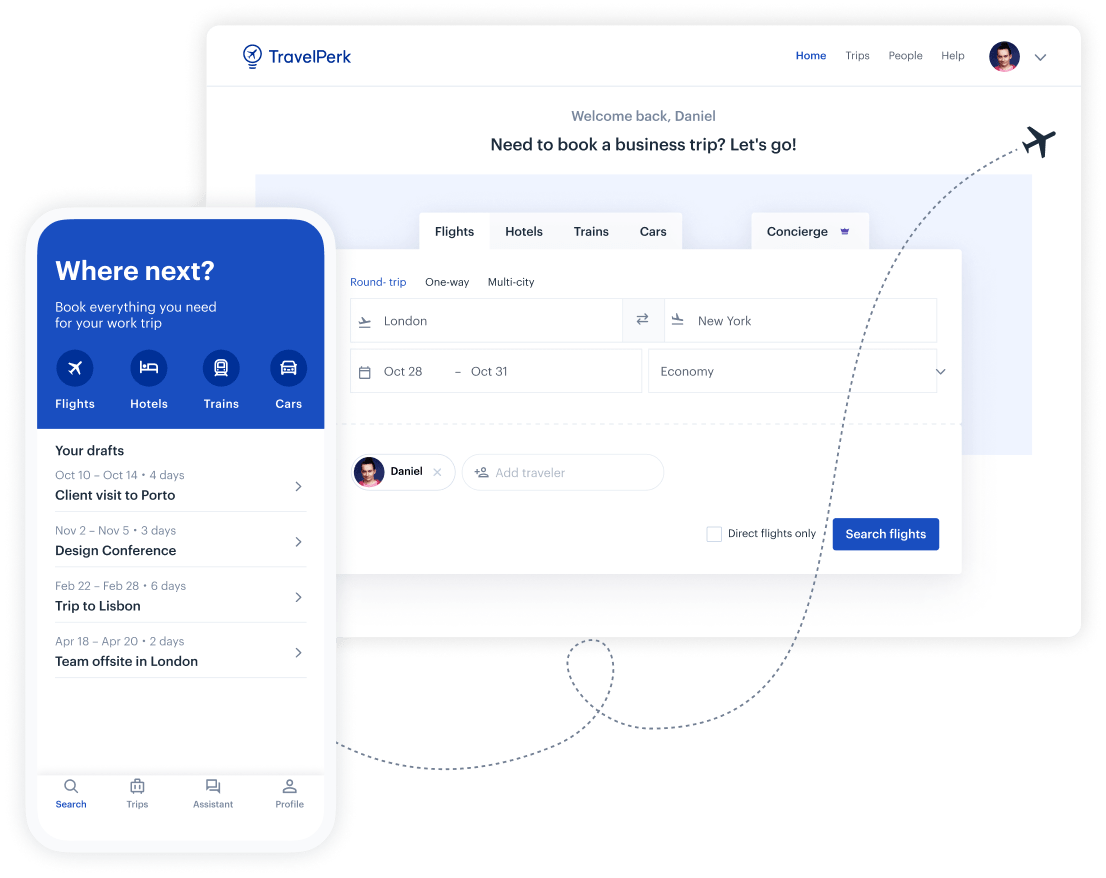 Make business travel simpler. Forever.
See our platform in action. Trusted by thousands of companies worldwide, TravelPerk makes business travel simpler to manage with more flexibility, full control of spending with easy reporting, and options to offset your carbon footprint.

Find hundreds of resources on all things business travel, from tips on traveling more sustainably, to advice on setting up a business travel policy, and managing your expenses. Our latest e-books and blog posts have you covered.

Never miss another update. Stay in touch with us on social for the latest product releases, upcoming events, and articles fresh off the press.