Did you know that before the coronavirus pandemic hit in 2020, business travel accounted for 0.7% of GDP? That roughly translates into 1.28 trillion U.S. dollars (Statista). As business travel slowly starts to build itself back up, we took a look at some of the world's most popular business cities. What's so great about them? Why should they be on the top of your business trip list? Let's find out.
Best cities if you seek the thrill of trading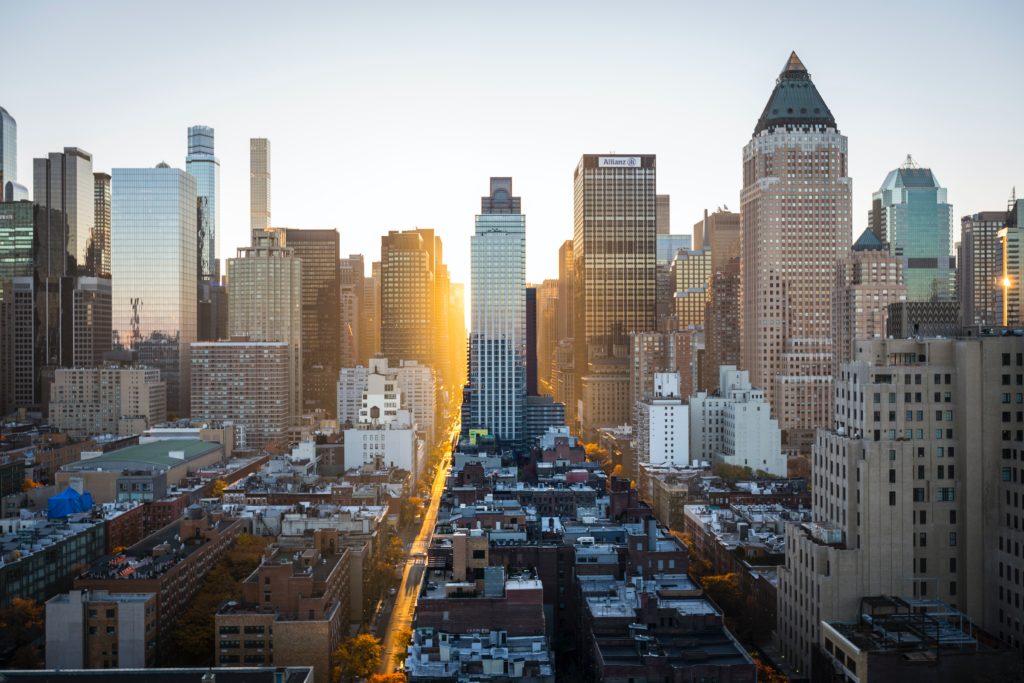 New York
The Big Apple tops most lists of the world's largest and most significant financial and trading hubs. We've all heard of Wall Street, after all, and have seen it immortalized in movies like The Wolf of Wall Street. The city topped the ranks of the Global Financial Centers Index (GFCI), boasting 4,400 separate financial institutions (NYSDFS). The New York Stock Exchange has an equity market capitalization of $25 trillion, making it the largest stock exchange in the world (Statista)!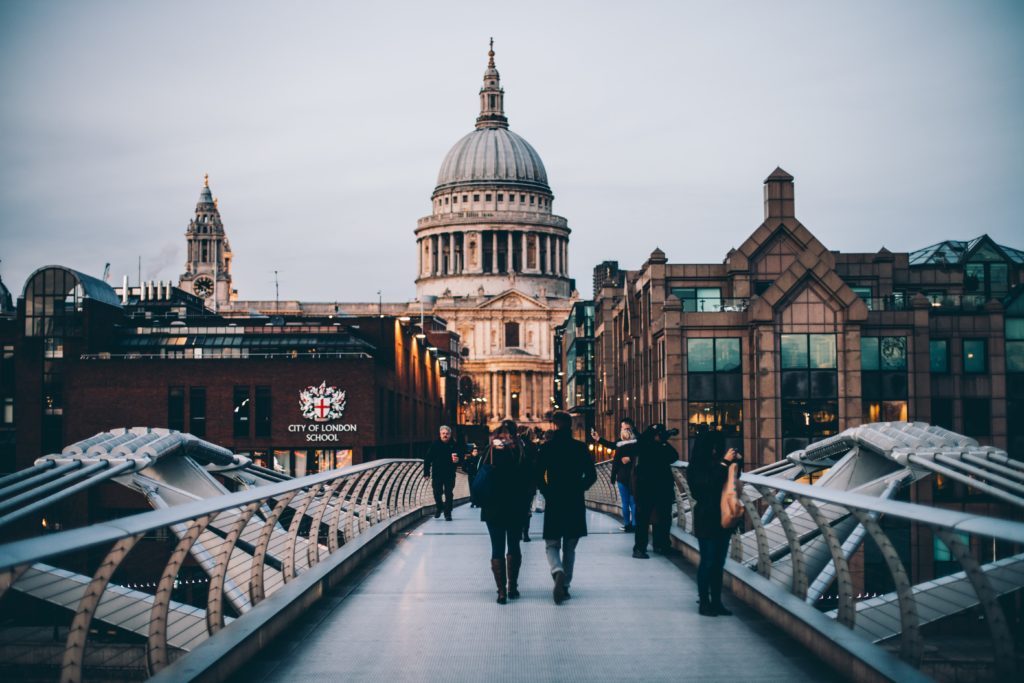 London
It's no surprise that London found its place on this list. The city is home to over 300 banks (Corporate Finance Institute) and employed over 1 million professionals in the financial services sector in 2020 (House of Commons Library). The London Stock Exchange is actually one of the oldest in the world, starting in 1698 at Johnathan's Coffee House with a published list of currency, stock, and commodity prices (LSEG). It's valued at $4.72 trillion with almost 200 companies trading (Statista).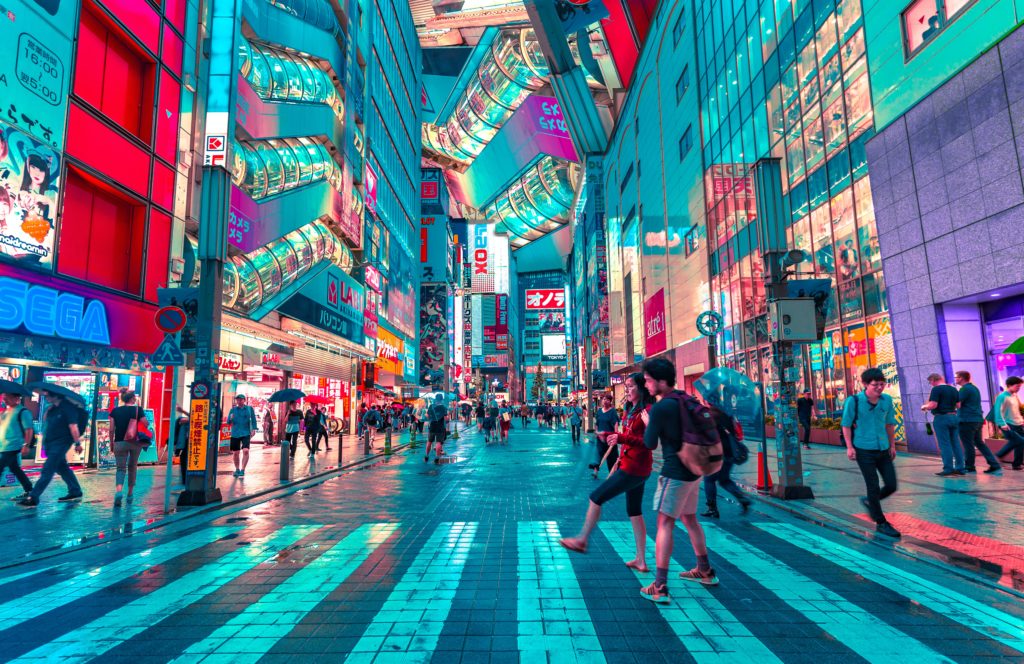 Tokyo
Tokyo has the largest metropolitan economy in the world - in fact, 51 of the Global 500 companies have offices there (ECD Conference)! The city is particularly well regarded as a financial hub thanks to its incredible infrastructure, reputation, and financial sector development. The Tokyo Stock Exchange amounted to $5.67 trillion in 2019 and listed over 2000 companies in the same year (Statista).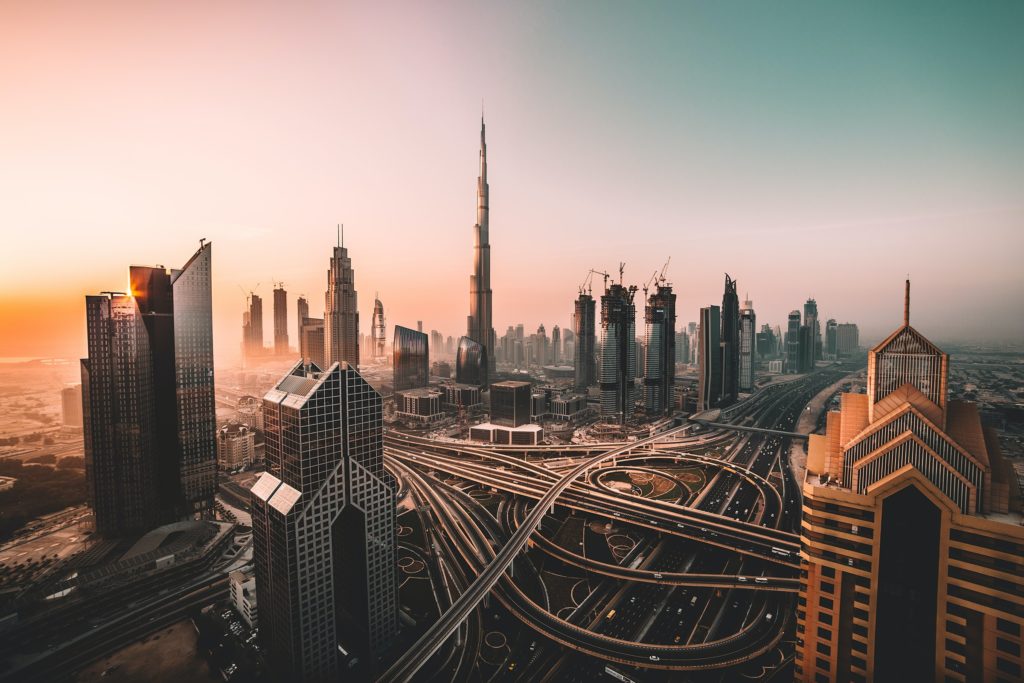 Dubai
Often considered the "gateway to the world", Dubai is a natural leader in the trading hub category, according to Future of Trade. With 2.5 million people living just a 4-hour flight from the emirate (Visit Dubai), traders from all around the world regularly fly to this high-tech city for business. As it moves away from relying predominantly on oil, business-friendly policies and innovation ecosystems make Dubai the place to be for modern traders.
Best cities to kickoff your entrepreneurial ventures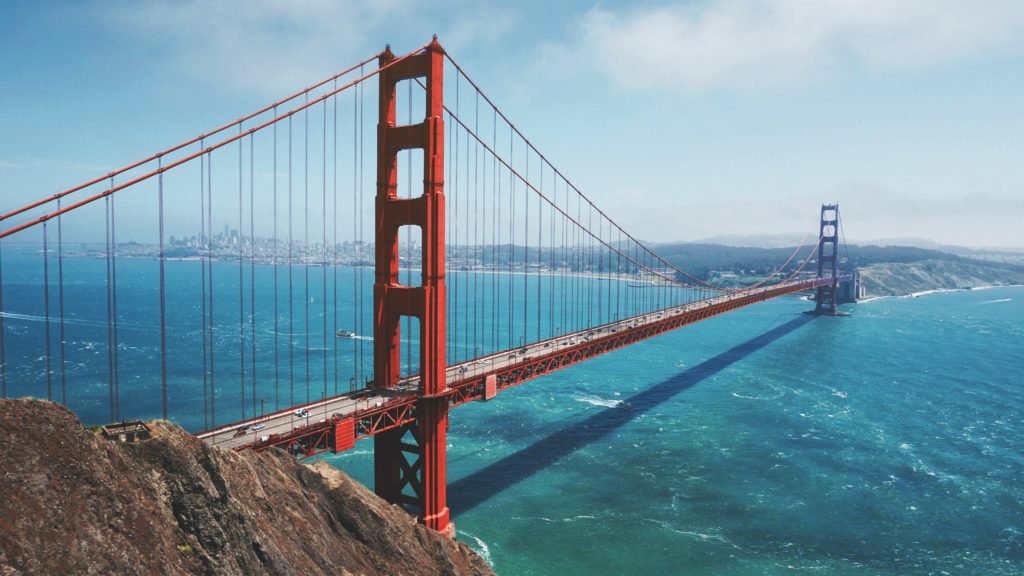 San Francisco
Surprise, surprise! The home of Silicon Valley tops the list of the world's best places to start a business! San Francisco has long been considered a hub of innovation and entrepreneurship, thanks to its venture capital opportunities, research & development centers, and "disruptive" potential. In fact, as of 2019, there were 88 "unicorn startups" in the Bay Area alone (RocketSpace)! San Francisco is the go-to place for anyone looking to dip their toes in the entrepreneurial pool.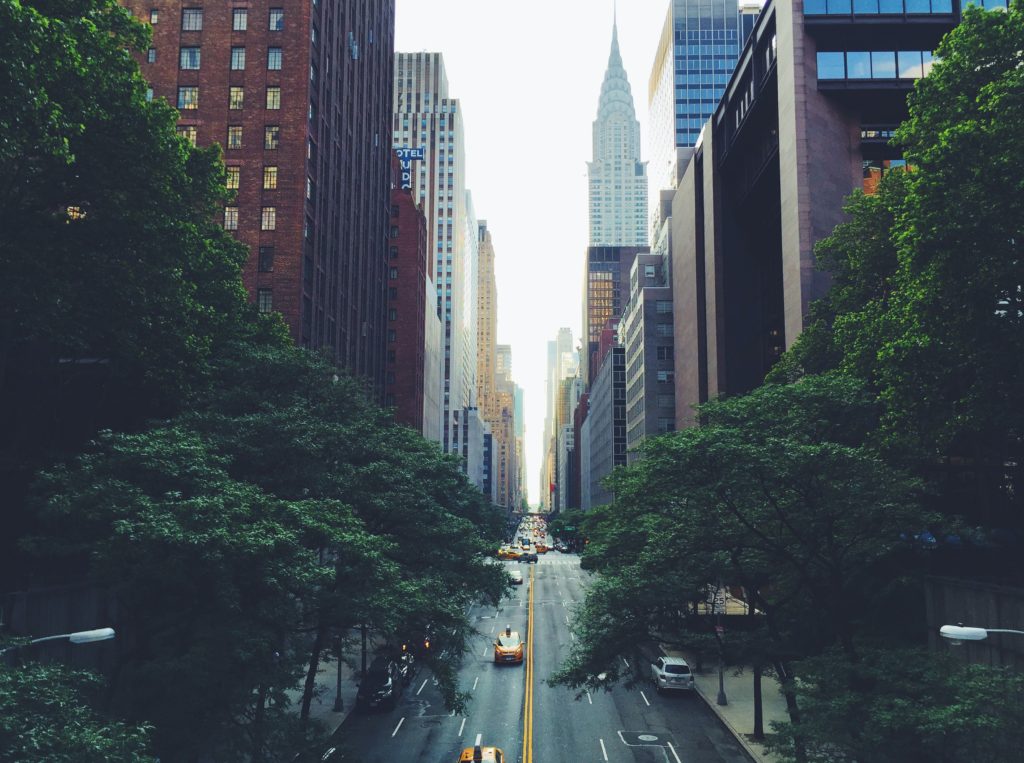 New York
Any aspiring fintech or fashion entrepreneur knows that there's no better place to be than New York. As the world's financial and fashion capital of the world, it's not surprising that New York sits in the top 3. The city's tech sector is valued at $147 billion, it boasts the highest number of AI and machine learning positions, and its median Series A seed funding is at $6 million (BizJournals). The startup scene is always on in the city that never sleeps!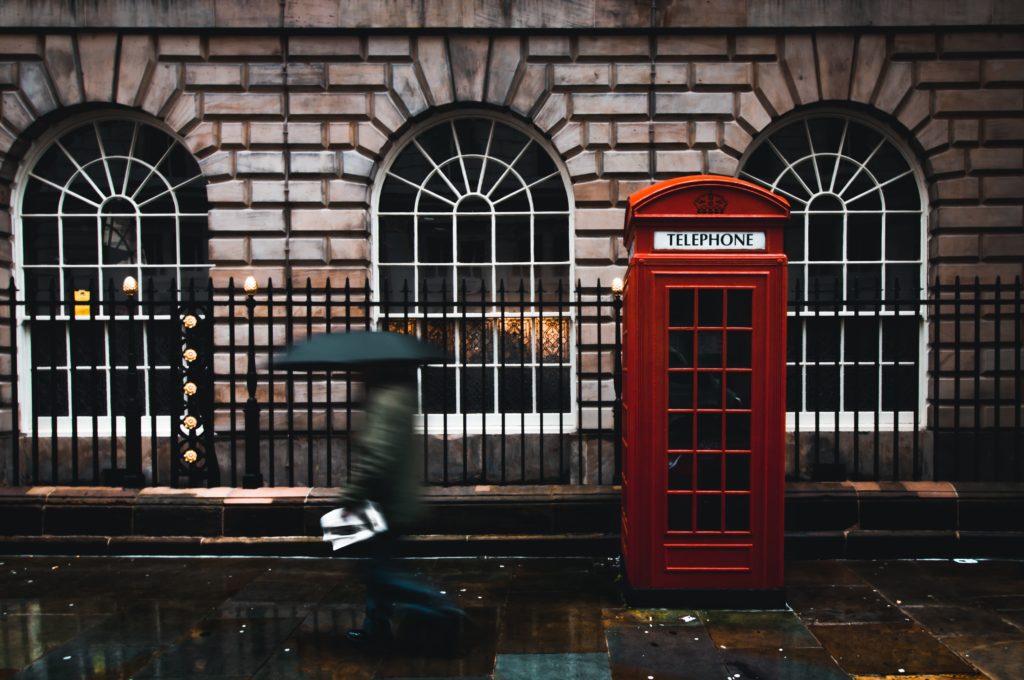 London
London actually tied in second place with New York on Startup Genome's Global Startup Ecosystem Report 2020. While it started its entrepreneurship reputation as a hub for fintechs to thrive in, it's now leading the charge in AI, Healthtech, and Edtech. According to the report, its startup ecosystem is valued at $92 billion, it ranks 3rd in the world for funding opportunities, and 4th for talent!
Cities with the best tech scene beyond Silicon Valley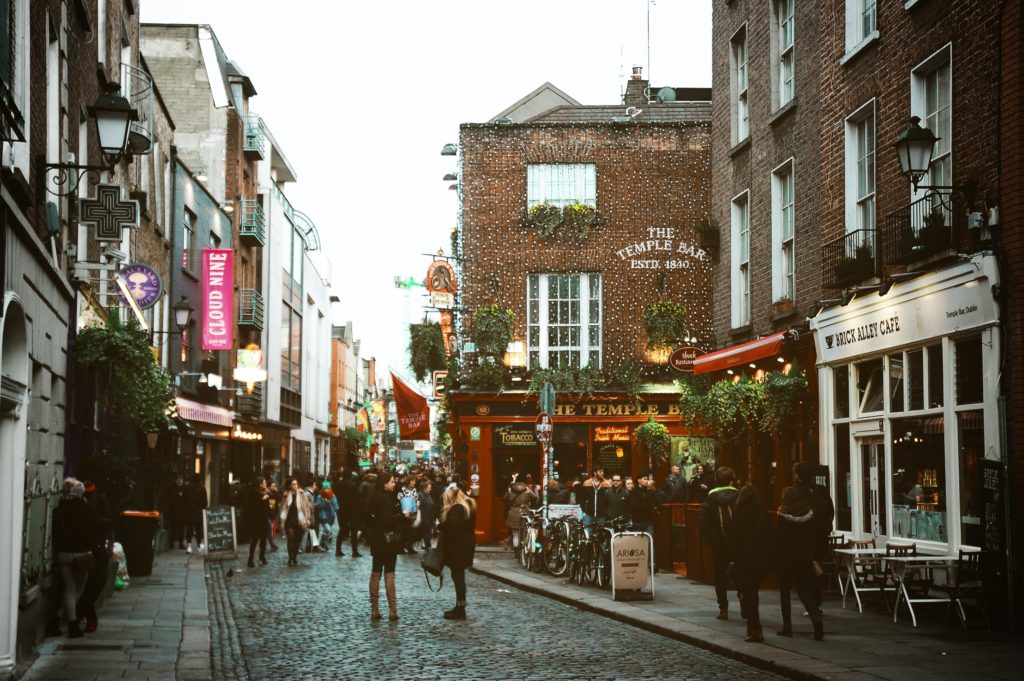 Dublin
Move out the way, Silicon Valley! There's a new sheriff in town. Dublin plays host to a number of global tech giants like Google, Facebook, and Amazon, to name a few. So, why did they choose Dublin? As it turns out, a number of reasons. It could be Ireland's second-to-none work-life balance, its favorable tax rates for intellectual property development assets, or maybe the government incentives to boost innovation (Talent Garden). Whatever the reason, tech-heads should pack their bags and rush right over.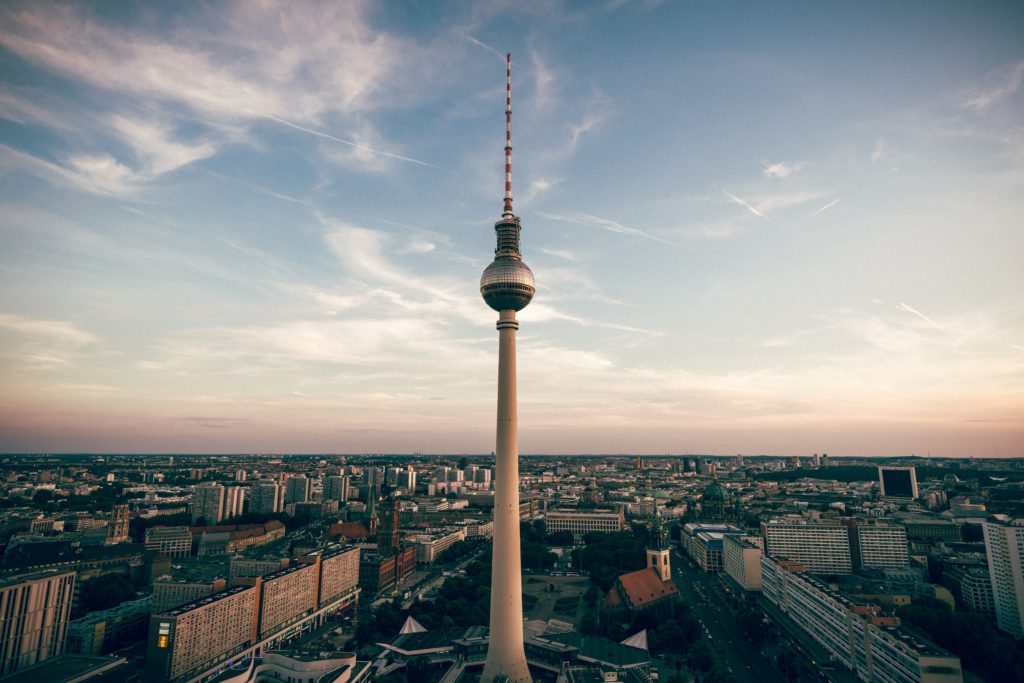 Berlin
So, you've heard of Silicon Valley, but what about Silicon Allee? That's right, Berlin is gearing up to be a force to be reckoned with on the tech scene. The city's notorious creativity, combined with its low cost of living, inexpensive office space, and the bustling pool of talented youngsters makes it the perfect place for tech startups to thrive (Computer Weekly). Co-working rents are almost half the price of San Francisco, and the city is currently home to approximately 2500 startups (FT).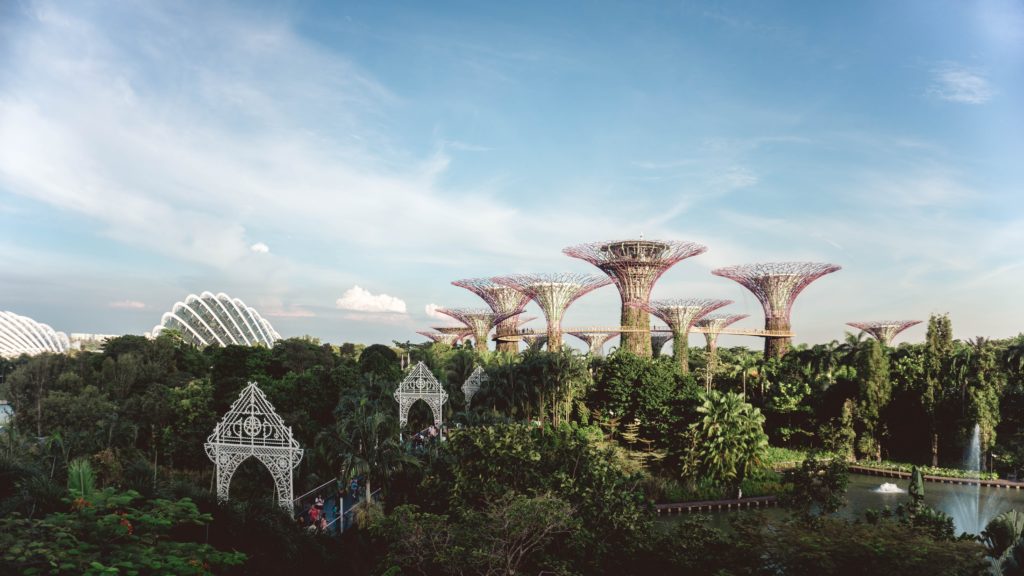 Singapore
This city-state is the perfect example of good things coming in small packages. Singapore is the proud home of several top global universities and is renowned for its advanced high-tech infrastructure (KPMG). The Singapore government is committed to making it appealing to tech companies and budding entrepreneurs, implementing friendly policies and taxes. Companies like Google and Facebook have also already established large operations there (TechCrunch). The great year-round weather is just another added bonus!
Top North American-business cities (beyond New York)​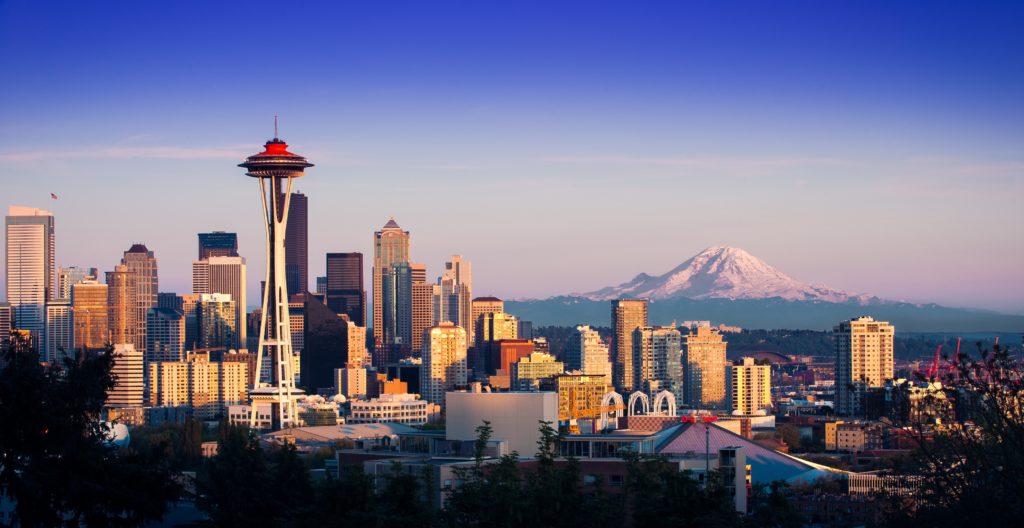 Seattle
Seattle is one of the fastest-growing cities in the United States and has the third-highest annualized growth rate in the US (BizJournals). It's recognized as one of the best cities for female business owners— in fact, as of 2020, 43.8% of the city's self-employed business owners were women (Forbes)! Its startup scene is particularly strong in AI, big data, analytics, and life sciences (Startup Genome's Global Startup Ecosystem Report 2020).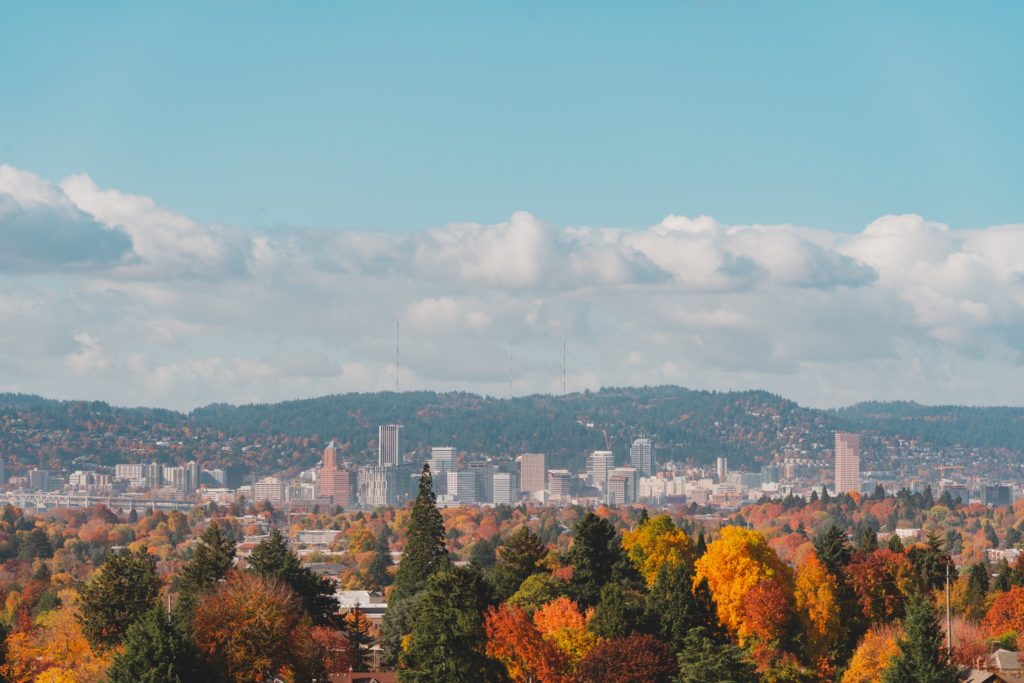 Portland
It's no surprise that Portland has been ranked among the top 5 best cities for business by Forbes for 5 years in a row. Its strong growth potential, large share of highly educated millennials, and sustainability-driven business practices are in no small part to thank for that (Forbes). It's also considered one of the best US-cities to start a business in (Inc).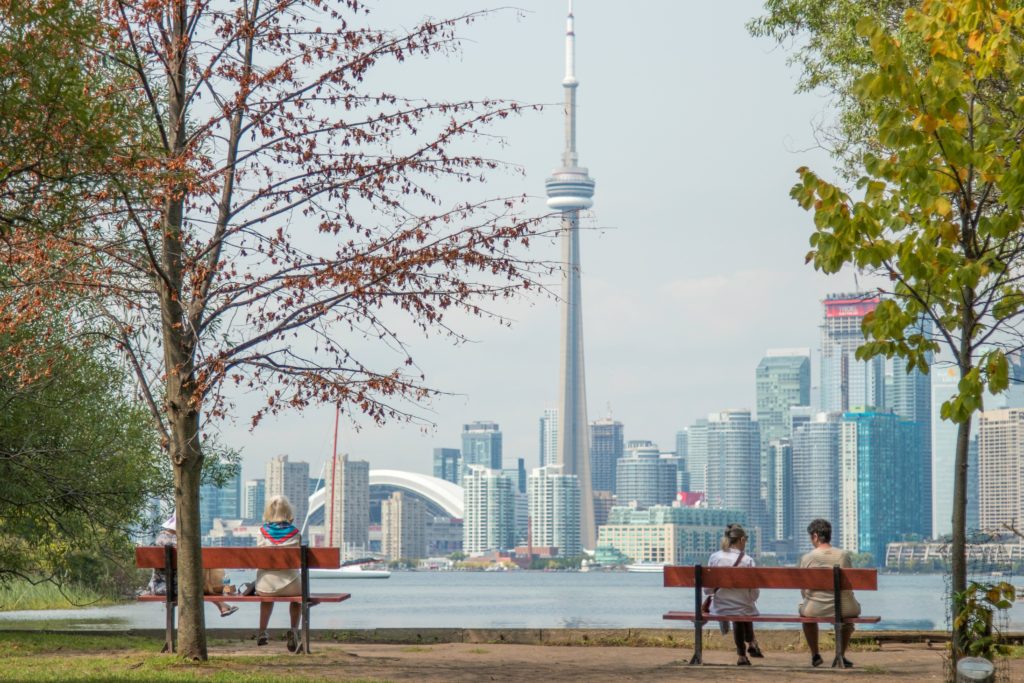 Toronto
According to the World's Best Cities Ranking, Toronto's economic growth, immigration, and global investment are setting it up as a force to be reckoned with in the business world. Almost half of Toronto's population is actually foreign-born (Toronto Storeys), distinguishing it as one of this list's most diverse cities. It also leads Canada's tech scene, accounting for nearly half the country's tech-job growth in 2020 (CBRE).
Top UK-business cities (beyond London)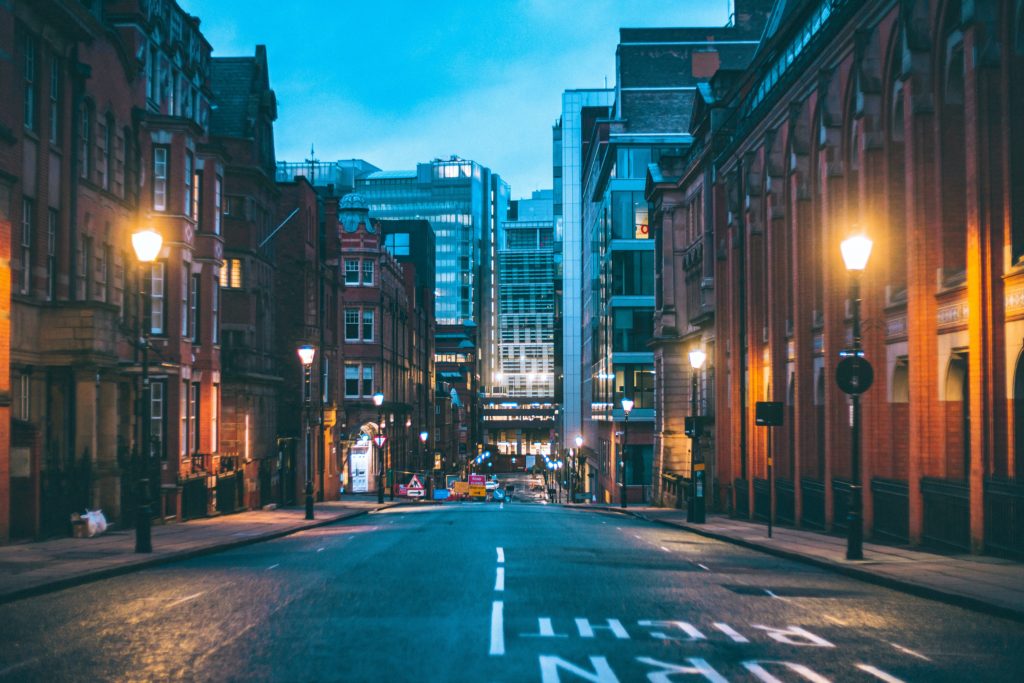 Birmingham
Often referred to as the UK's "second city", Birmingham has grown to become an important commercial center both locally and internationally. Big players like HSBC, PwC, and HM Revenue & Customs opened headquarters there (Times), and is an important UK player in medicine, trade, and finance. It's also one of the youngest cities in Europe, with about 40% of its population aged under 25 (University of Birmingham)!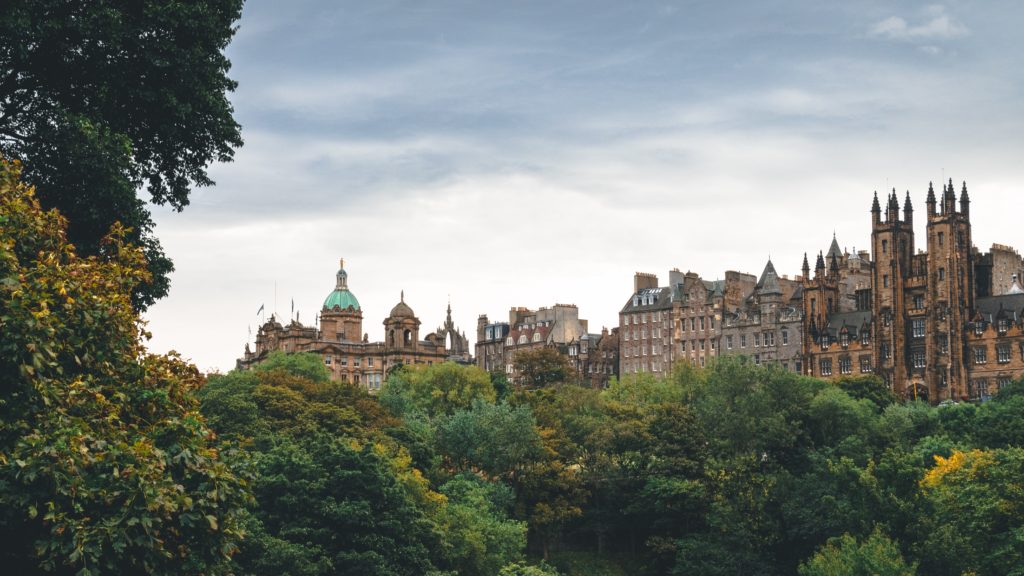 Edinburgh
As Scotland's capital city, Edinburgh is a key player on the UK business scene. It ranked as one of the world's top 20 cities for well-being (Insider), doing particularly well in areas like work-life balance, happiness, and safety. According to a recent study, Edinburgh is among the 3 best UK cities to start a business (The Scotsman), fostering an ideal environment for small and medium-sized businesses to thrive.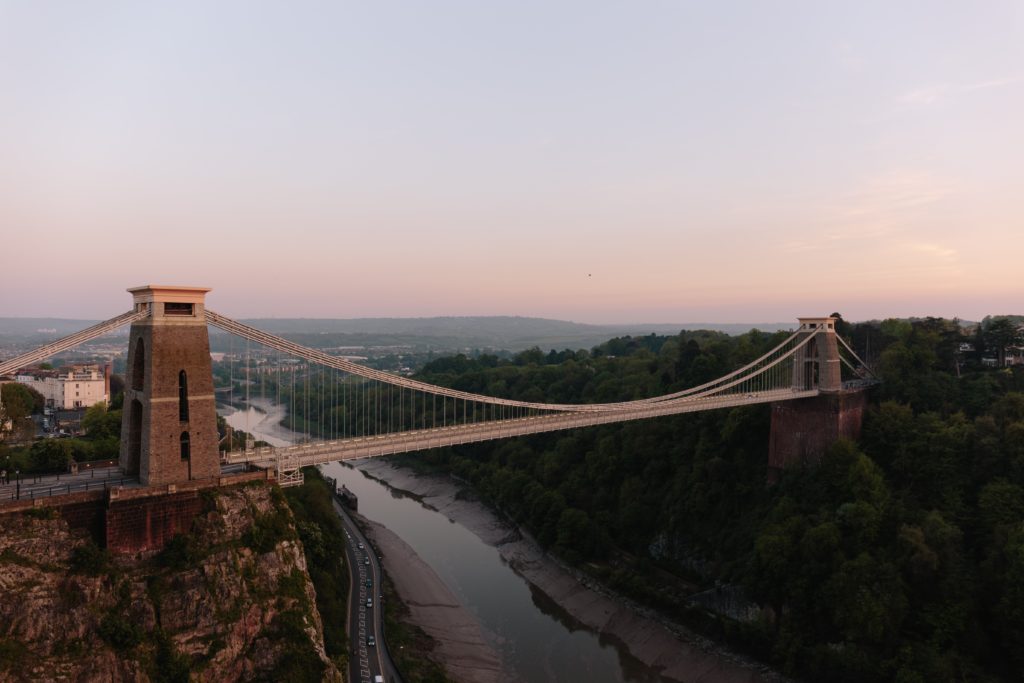 Bristol
Startup Blink's 2020 Global Report named Bristol the best startup hub in the UK, after London. With its thriving tech scene and strong startup ecosystem, Bristol (and nearby Bath) is soon to give London and run for its money as the country's leading city for entrepreneurship. Venture capital investment is flocking to the city—in fact, a total of 500 million USD worth of VC funding was invested in Bristol in 2019 (Business Live)! Watch out Dublin, Bristol's coming for your tech title!
Did you find this article useful?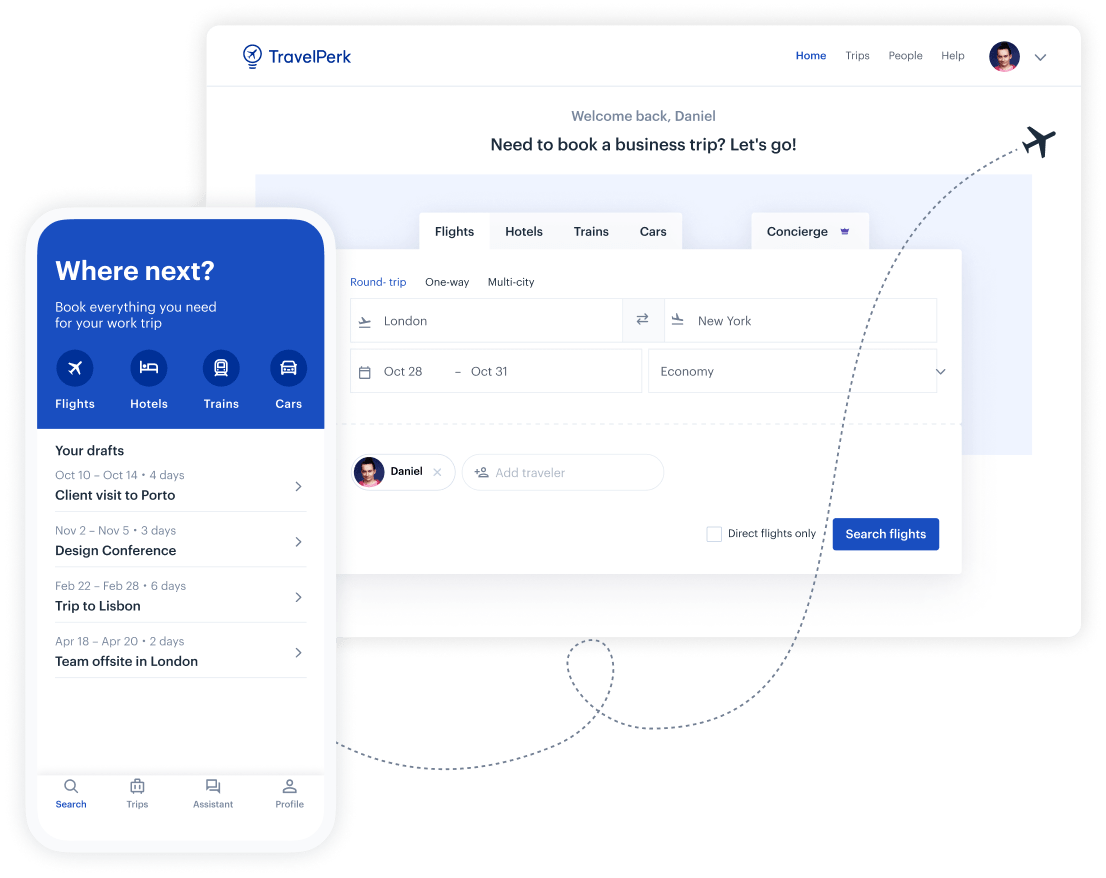 Make business travel simpler. Forever.
See our platform in action. Trusted by thousands of companies worldwide, TravelPerk makes business travel simpler to manage with more flexibility, full control of spending with easy reporting, and options to offset your carbon footprint.

Find hundreds of resources on all things business travel, from tips on traveling more sustainably, to advice on setting up a business travel policy, and managing your expenses. Our latest e-books and blog posts have you covered.

Never miss another update. Stay in touch with us on social for the latest product releases, upcoming events, and articles fresh off the press.