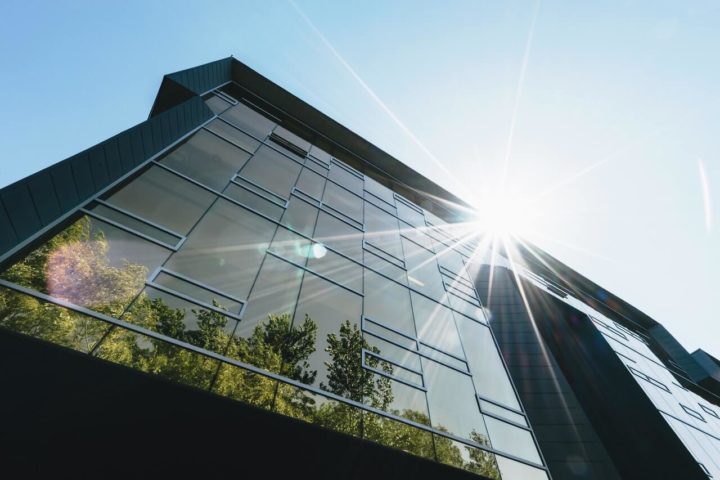 With the effects of climate change front and center, sustainability is a topic that will be key for businesses for the foreseeable future. From now on, being environmentally minded will be increasingly crucial both for the inherent moral implications and practical day-to-day realities. 

Studies have shown climate change is a vital issue for younger generations, and companies could miss out on top candidates if they disregard going green. Plus, clients are increasingly supporting sustainably-minded companies and avoiding those who aren't. Wise organizations are stepping up to the plate and making significant changes to future proof their businesses. 

So what steps can you take as an office to minimize your impact on the planet?
1. Reduce your paper use
A great place to start when it comes to creating a more sustainable office is to look at your paper consumption. Going paperless has become increasingly easy, and there are simple steps you can implement quickly across your workspace, such as:
Encourage emails over paper memos wherever possible.
Place a cap on the number of pages employees can print per month.
Use cloud storage over printing documents.
Provide incentives to clients when they move away from paper invoices.
Contact customers through email, phone, and social media rather than by mail.
Ask employees to support your efforts to go paperless and suggest some straightforward changes. The key to success is to show you will measure the impact to demonstrate you are serious about making this commitment as an organization. If you are struggling to get your employees on board, incentivize progress with a prize.
2. Analyze your online presence
If your main product is software or another purely online service, you might think this is a massive plus towards becoming a green office. However, your web hosting could be notching up some negative points for your organization. Check to see if your web hosts use green energy sources and opt for ones that do. If you need further persuasion, hosting that runs on renewable energy tends to be cheaper.
3. Increase the vitamin D
Boosting the natural light in your offices has a multitude of benefits. Not only does it save energy and reduce your emissions, according to a study, employees who moved to work in sunlit spaces felt up to 6% more productive and 15% more creative. This is because natural light is crucial to our body's circadian rhythms, which control everything from digestion to our moods.

Placing employees within 10 feet of a window can also dramatically impact the number of cases of eyestrain, blurred vision, and headaches. A study from Cornell showed that this simple shift resulted in an 84% decrease in reported symptoms. 

With the average American spending over 90% of their day indoors, having access to ample natural light is key to getting the best out of your employees and protecting their health and wellness. But there are likely to be areas of your building that will still rely on artificial lighting. 

In these zones, switch your light bulbs for LED lights that use considerably less energy and introduce motion sensors and timers for your office space. You'll not only reduce your energy consumption, but your electricity bills will decrease as well. 
4. Take control of your thermostat
Office air conditioning can be a massive culprit for energy costs, especially in the balmy summers months. But studies have shown that the standard temperatures of most offices are too cold and were set based on gender biases from the 1960s. More often than not, employees would prefer the temperature to be a little higher before the AC kicks in.

Even a change of one degree could save thousands of kilowatts of energy and thousands of dollars in utility bills. Surveying your teams to find out their preferences could be a fantastic way to start a conversation around company policies on energy saving.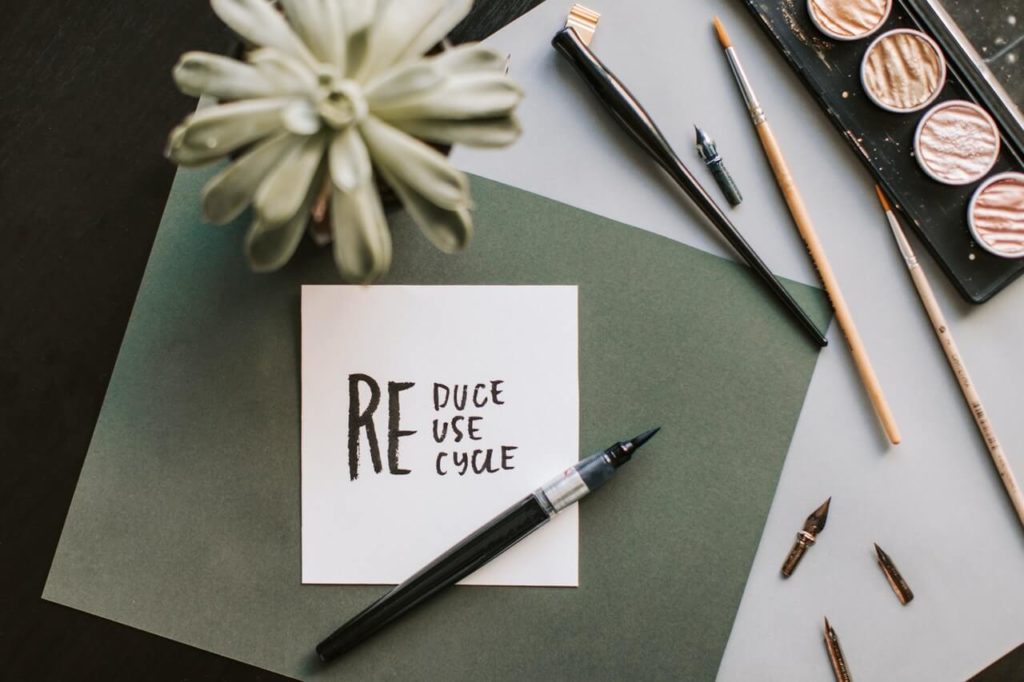 5. Embrace renewable energy
In 2019 Google signed 18 agreements with green energy providers across the globe, sparking over two billion dollars of investment in new infrastructure for eco-friendly alternatives to oil and gas. It was the largest corporate renewable energy deal on record and a strong commitment from Google towards its goal to be carbon-free by 2030.

There has never been an easier time to make the switch to greener energy sources. There is an increasing number of 100% renewable energy providers offering competitive rates for businesses looking to go green. If you are U.S.-based, check out ElectricityPlans.com and search by state for your best deal.
6. Encourage eco-friendly commuting
Is your office pretty centrally located? Do you still have a car park that's overflowing and employees complaining about a lack of spaces? These could be signs that it's time to encourage more eco-friendly routes to work. 

Many companies have initiated voucher schemes that offer benefits to employees who cycle or walk into work, which is excellent not just for the environment but for your teams' health and wellbeing.

If you are close to public transport, survey your employees to find the barriers to using these services. If it's cost a simple incentives system could tempt employees to take the train. Or perhaps it could be a scheduling issue. If, for example, the last option for public transit leaves 15 minutes before the end of the day, a simple flexible hours system could save your company precious carbon emissions.

While it is inevitable that some employees will need to drive, there are still steps you can take to minimize the impact. Some organizations have set up slack channels so colleagues can organize a carpool system. Remind your teams that carpooling and reducing the number of vehicles coming to work isn't just good for office parking politics! It's better for the planet and their wallets too!
7. Simplify your recycling systems
So you've dotted the different colored recycling bins around the office and sent out a memo. Sadly, you need to make other considerations to ensure you hit all the marks for sustainable waste management.

Firstly if your office recycling system is overly complicated, chances are it won't be very efficient. For starters, employees are busy and might not fully understand what they can and can't recycle. Having clear labeling is key, and don't be afraid to send around an email if things seem to be going awry.

Recycling is a team effort, and sadly, one rotten apple can spoil the barrel. For example, if someone puts an unwashed jar into the recycling, it can contaminate the entire batch and leave it unrecyclable. Ask staff to rinse their recyclables and reuse and reduce single-use items wherever possible. 

It's vital that, as an organization, you lead by example. Opt for a water filter system over plastic bottles or a traditional cooler. Mark the occasion with branded refillable water bottles to get employees excited about more environmentally friendly products. 

Other steps you can take are to choose hand dryers over paper towels and opt for more eco-friendly office supplies such as greener cleaning products. Finally, switch out the single-use plastic for biodegradable products made of materials like bamboo when hosting events.

How you dispose of old electronic equipment is another crucial factor in improving sustainability in your business. If you need to switch out your computers for ones with a higher spec, consider donating your older machines to local causes. If you have equipment that is no longer in working order, consider buying your upgrade from a provider that has a recycling program to make sure these don't just end up in the landfill.
8. Get creative with some eco-inspired challenges
Making greener choices doesn't have to feel like a chore. As a company, you can inspire your teams with some fun incentives that can also serve to get colleagues collaborating and having fun as a team. Challenge the office to go paperless for the month and give the department that uses the lowest amount of paper a prize! 

Another lighthearted initiative is to create an eco-minded swear jar for your teams. But rather than calling them out on their cursing, issue a memo stating where possible they must turn off equipment each night at the main plug. If a teammate forgets to turn off their station, they must drop some money in the green jar. At the end of the quarter, total up the fines and donate the proceeds to a charity dedicated to protecting the planet!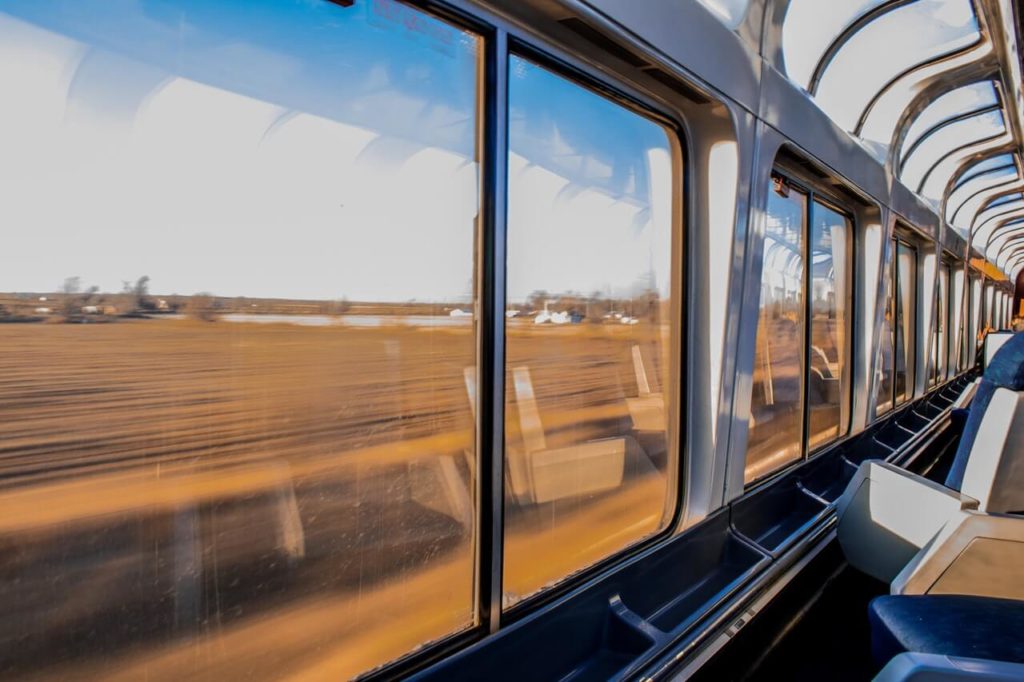 9. Go greener when you travel
With the Sustainable Development Goals (SDGs) deadline fast approaching, eco-friendly travel is a hot topic. As tourism is an industry directly addressed within the SDGs, sustainable travel is becoming government policy in many countries. So the time for businesses to act is now! 

Depending on the nature of your organization, business travel can account for anywhere between 20-90% of your carbon footprint. For sustainable corporate travel to be a reality, companies must first commit to an honest evaluation of their current carbon emissions from business travel. 

But don't panic. Achieving greater sustainability isn't necessarily a case of traveling less. Making smarter choices while planning your itineraries can go a long way to reducing your emissions. 

With TravelPerk, businesses can streamline their travel management by integrating their policies, including sustainability practices, into the booking process. Plus, with our GreenPerk feature, employees can see the carbon emissions statistics for their options and be empowered to make greener decisions in the planning stages. 
10. Make time for an energy audit
Once you have implemented these green initiatives, it's essential to monitor your progress to avoid losing track of how far you've come as an organization. Having clear metrics to share can help motivate your employees to keep choosing green and demonstrate your commitment to becoming a more eco-friendly office to your customers. Undertaking an annual energy audit can help companies continue to measure how energy-efficient they are, identify any weak spots and provide tailor-made suggestions for improvements.
11. Don't be afraid to reinvent
Taking an environmentally friendly approach can reveal opportunities to expand your business in new and meaningful ways. Apparel brand Patagonia has taken the lead in creative initiatives to reduce their environmental impact and cemented them as a firm favorite amongst ecological and social responsibility activists. 

As well as donating significant funds to environmental protection worldwide, they instigated an e-commerce platform where customers can buy second-hand Patagonia goods. While this might seem counterintuitive for a clothing company, they saw a 40% increase in growth over the last year and have gone on to provide additional value to their customers by publishing repairs guides in six different languages. 

The example set by Patagonia goes to show the incredible benefits of tapping into your customers' shared values. In 2019 they won the UN Champions of the Earth award for their "outstanding entrepreneurial vision." A fantastic achievement and priceless marketing for their brand. 
12. Start a sustainability team for your office
Introducing a sustainability panel can help raise awareness and keep track of your progress. A green team can be responsible for organizing the annual energy audit and implementing its suggestions. They could run the monthly challenges or handle any communications regarding eco-friendly initiatives within the office as a team. After all, memos are always better received from colleagues than from the top.

In a similar vein, having your green team check in on departments' progress with recycling will always go down better than having a manager inspect the office. It can reduce the pressure on reluctant participants and make the shift to a greener office more enjoyable for all. Plus, having a designated group can be a great way to engage passionate employees and strengthen their sense of purpose within your organization. 

As we have seen, consumers are drawn to brands that are activists for the planet. Instigating a sustainability team can be a fantastic way to start shifting your company mindset and collecting data marketing teams can use later.
Did you find this article useful?
If you did, please follow us on our social media accounts on LinkedIn or Instagram. Please share the article with your friends or colleagues!