VAT is your money. Claim it back.
VAT is your money. Claim it back.
Maximize your VAT recovery and save up to 20% on business travel expenses. With our new quick and painless VAT solution, you won't leave any money on the table.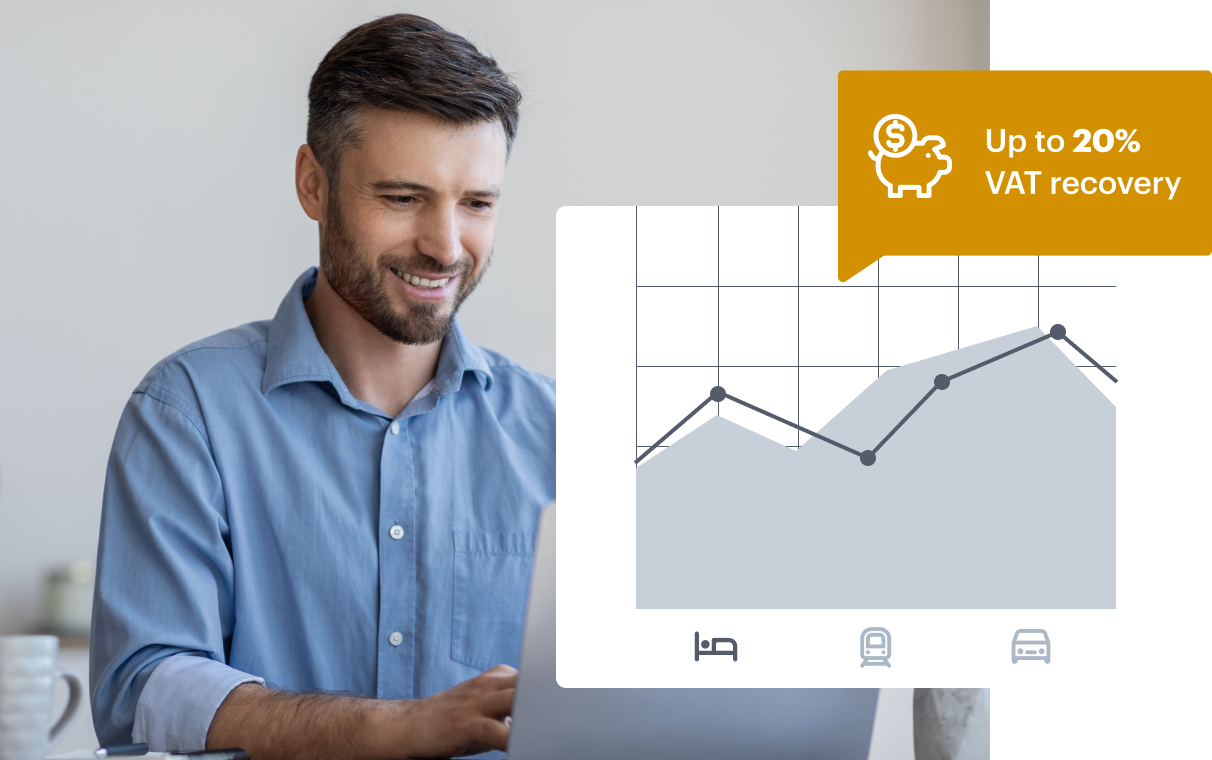 Reclaim what's yours
Businesses lose billions each year due to unclaimed VAT on travel costs. Avoid long and complicated recovery processes, and save up to 20% of your annual travel budget with the TravelPerk VAT solution. When cash is king, reclaiming VAT can make all the difference.
Low effort, high impact
Knowing what you can reclaim and getting valid invoices can be difficult. That's why we provide you with a VAT friendly inventory, so you can claim back on flights, hotels, cars, and trains. Our proprietary VAT calculator accurately estimates how much you can recover, as we guide you through this process.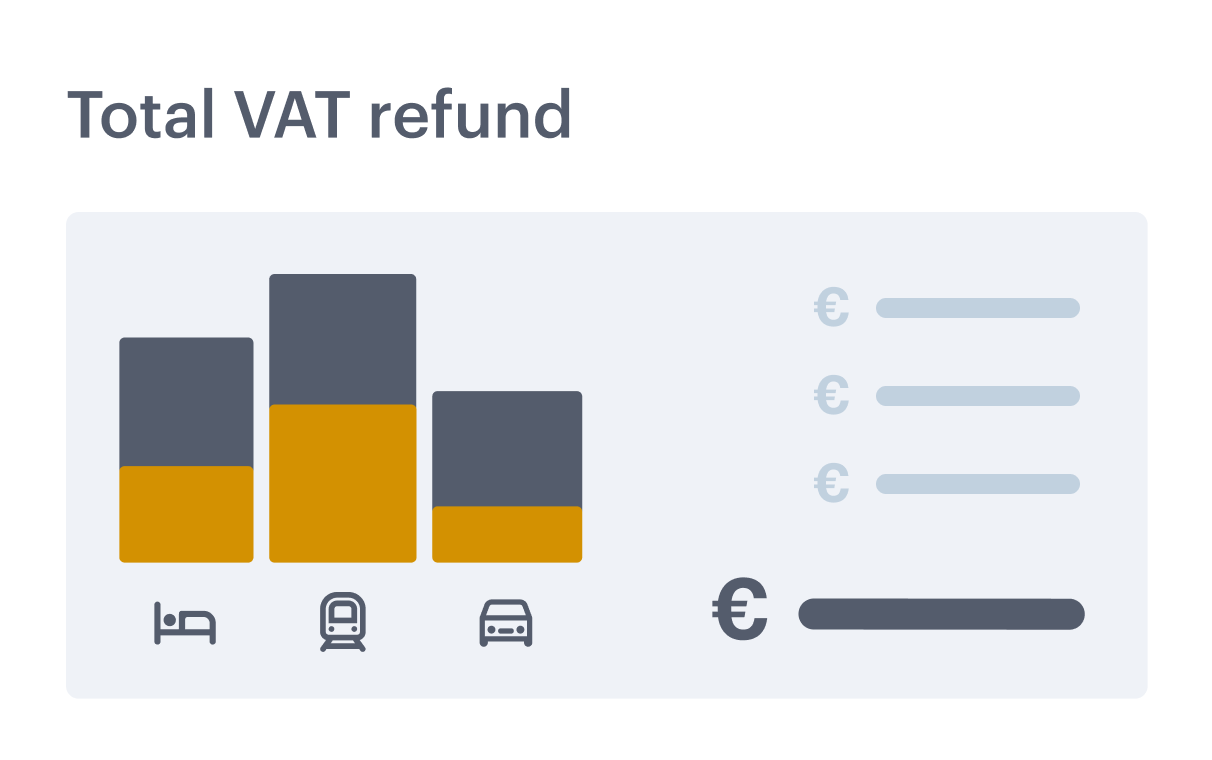 Take your travel budget further
Recovering VAT on foreign travel has never been simpler. Your company doesn't even need to be registered in the relevant country to reclaim it! We make calculating and recovering VAT quick and easy, and our experts help you understand what you can recover and how to get that money back.
Check how much you can save
Discover what VAT you can reclaim from business travel expenses. Get in touch to start saving big.