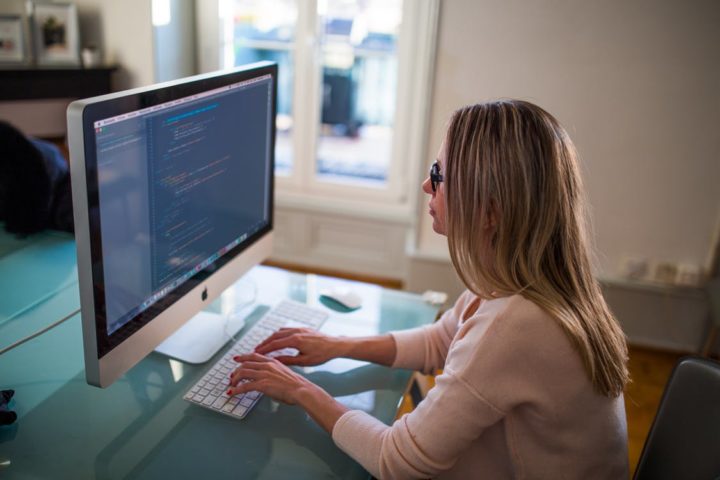 Episode #1, featuring Lisa Sandau – Office Manager at Outfittery
The Office Manager. It's one of the most critical positions of any modern business, especially in startups and SMEs where employees often wear several hats. This person is the glue that unites your organization and keeps the everything running smoothly. When things go wrong, it's the office manager who you summon to clean things up. Any task that doesn't have a clear owner falls on their shoulders. They are the real-life example of a jack- (or jane)-of-a-trades and the embodiment of multidisciplinary excellence in action.

Unfortunately, the office manager is typically the most overlooked and underappreciated role in the company. It's because of the thankless nature of the office manager's contribution to your company that we felt it necessary to dedicate an article series just for them.
The Unsung Heroes Of Business!
In our line work – all things business travel – we rely on the office manager to keep everything in line and handle unanticipated disruptions to our plans. For anyone who travels in their line of work knows, unanticipated disruptions are part for the course so we need someone to call one when things don't go to plan.

Thus, we begin our series with a true hero of the European business world: Lisa Sandau, Office Manager at Outfittery. Lisa started her journey with Outfittery only 8 months ago, but has seen the company almost double in size since her start date. Outfittery provides an online personal shopping service for men and it's growing like gangbusters. Hailed as one of Europe's leading fashion startups, Outfittery has been on a tear and naturally requires an increasing amount of business travel to expand their brand awareness and grow their business.

After an apprenticeship in marketing and communication in Hamburg and a stint with a PR agency in Berlin, Lisa grabbed a seat on The Outfittery rocketship in November 2016. Her first order of business, plan and execute the company's annual holiday party.
"Planning and organizing events is actually one of my favorite parts of the job, especially with Outfittery. Twice a year we fly all of our employees back to Berlin to get together in a secret location with a secret theme. It's incredibly challenging to plan a 300-person event without anyone finding out where it's going to be or what's going to happen there."

Lisa Sandau – Office Manager at Outfittery
Although it's quite stressful at times, planning the annual events is something Lisa takes pride in and works hard to build the experiences that live up to the expectations of the employees.

Normally, Lisa manages the weekly travel of about 10 employees that routinely have travel throughout Germany and abroad for sales or partnership development. However, for the summer and winter events, accommodation and transportation have to be managed for all 300 employees.

Lisa learned very quickly that she'd have to be extremely organized and efficient in order to successfully manage Outfittery's travel needs. In January of 2017, Lisa enlisted TravelPerk to help her book and manage the company's travel needs.

Despite its rapid growth as of late, Outfittery is still very much in its infancy. One year ago they only had 150 employees, now they're over 300 with no signs of stopping. With growth comes growing pains and things that didn't require official procedures in the past, now have to be standardized.

Outfittery doesn't have an official travel policy, but instead operates within a range of acceptable spending limits on travel. For control, all bookings, invoicing and travel requirements run through Lisa and her team. The vast majority of their requirements are booking flights and hotels, which Lisa manages directly through TravelPerk. All expenses are billed to the company credit card and Lisa tries to utilize the same providers, such as Lufthansa or Air Berlin, to take advantage of their platinum status upgrades, especially when she's booking for the founders, Anna and Julia. Outfittery regularly receives bonus points and gift cards as frequently travels which the company gives to their employees as rewards for their hard work.

Although Lisa has always liked organizing and planning events, she admits that her role is sometimes quite stressful. Anytime you're dealing with that much growth in a young company, there are going to be unforeseen challenges and moments of uncertainty. However, she's found that her colleagues are very understanding to the demanding nature of her job and are therefore quite appreciative and grateful for her work.

She loves that there are no such thing as a "typical day" in her role at Outfittery. She routinely works with every department and there's never a dull moment. Whether it's signing new contracts, making emergency trips to the post office or finding a 24-hour electrician if the heating breaks in their Berlin HQs, Lisa is always ready to fix what needs fixing.

That's why we made her the subject of our first article in The Unsung Heroes of Business series. Prost Lisa! We salute you!