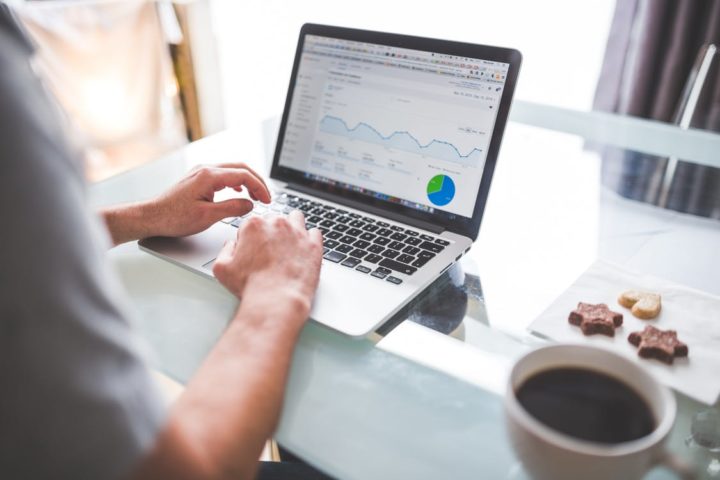 Travel management software can help your company's travel plans run smoother, be more cost-efficient, and delight your travelling employees.
However, picking the right software for the job can be a little overwhelming. There's a lot on the market. So, where do you put your attention?
In this article, we've collected ten top travel management software tools available for Canadian businesses and laid out everything you need to know.
We're covering everything from:
Standout features
Top tech in use
Best pricing plans
Reviews
Say goodbye to scrambling for invoices, tens of open tabs across multiple booking platforms, and manually tracking travel expenses, and say hello to your next travel management software tool.
First up, let's get on the same page for what travel management software is.
What is travel management software?
Travel management software is the technology that helps companies book business trips, manage travelling employees, and report on and optimize their travel spend.
Travel management software helps to give booking autonomy to employees by ensuring your team has the freedom to book the travel that suits their needs while remaining inside your company's budget and travel policy.
Ready to find the perfect travel management software for your needs and budget? Let's go.
10 Top travel management software
Most travel software will help you track and report on spending to help you make budget decisions, but doesn't include everything you need for taxes and accounting purposes.
While travel booking management software should integrate with your expense system, these are separate tools. That's why we've broken down our software recommendations into those that help you manage travel versus those that help you report on expenses and extra tools and add-ons.
Business travel booking tools
A few corporate travel management tools may come to mind to help you streamline your business travel management. However, there's a lot more out there, and some must-consider SaaS tools in the game to consider.
TravelPerk offers the world's largest travel inventory alongside powerful travel management features. It helps travellers and managers easily book travel for themselves and others within a company's travel policy automates the approval process.
TravelPerk also provides travel budget owners and finance teams with all of the user-friendly features they need, plus some they didn't know they needed. Travel spend tracking, expense reporting, real-time travel data interfaces, and more. The tool is top-rated by travellers and administrators, with 1,000+ 5-star reviews and an average 4.6 rating on G2.
Plus, TravelPerk offers a cost-effective business travel software option where you'll only pay your monthly fee if you use the tool to book travel. If you don't use TravelPerk to make an online booking, there are no costs involved. This is ideal for those businesses looking to access a top-quality tool without the overhead costs if you don't end up using it.
Let's take a closer look at some of TravelPerk's most popular features:
World's largest travel inventory: is unchallenged by any other travel management software on the market. TravelPerk brings you flights, car rentals, rail tickets, hotels, and so much more.
24/7 Customer support: from real humans in 15 second or less. TravelPerk's customer support is what sets the service apart from so many other in the industry.
TravelCare: real-time safety alerts on the locations you care about, empowering you to make informed travel program decisions and deliver on your employer's duty of care.
FlexiPerk: cancel or change itineraries up to two hours before departure and receive at least 80% of your money back. No questions asked, just actions taken.
GreenPerk: offset your business travel carbon footprint by giving back to VERRA-certified (a company that certifies carbon emissions reductions) and TravelPerk-screened causes with every trip you make.
Employee travel just got a whole lot simpler. Whether you're looking to automate and scale travel requests, looking to integrate your expense management solution with your travel management system, or are looking to optimize the user experience for travelling employees, TravelPerk is well worth checking out.
See how to save money on business travel
Salestrip can be a good business travel software option for sales teams and consultants who use Salesforce. It allows you to track and manage travel at the CRM level so that you can assign trips to different customer accounts.
Salestrip enables teams to collect all revenue streams under an easy-to-digest dashboard. This will allow you to compare your travel expense data to your customer, commission and accounting data, so you can pinpoint what travel is profitable for your business, and where you're making a loss.
The Salestrip Starter plan will set you back $9 (USD) per user per month, and their Plus plan is $15 (USD). Although it's a relatively affordable tool, it's tailored more toward sales and finance teams rather than any travelling employee. Plus, you'll need to be an active Salesforce user to use this TMC, which is a hefty expense in itself.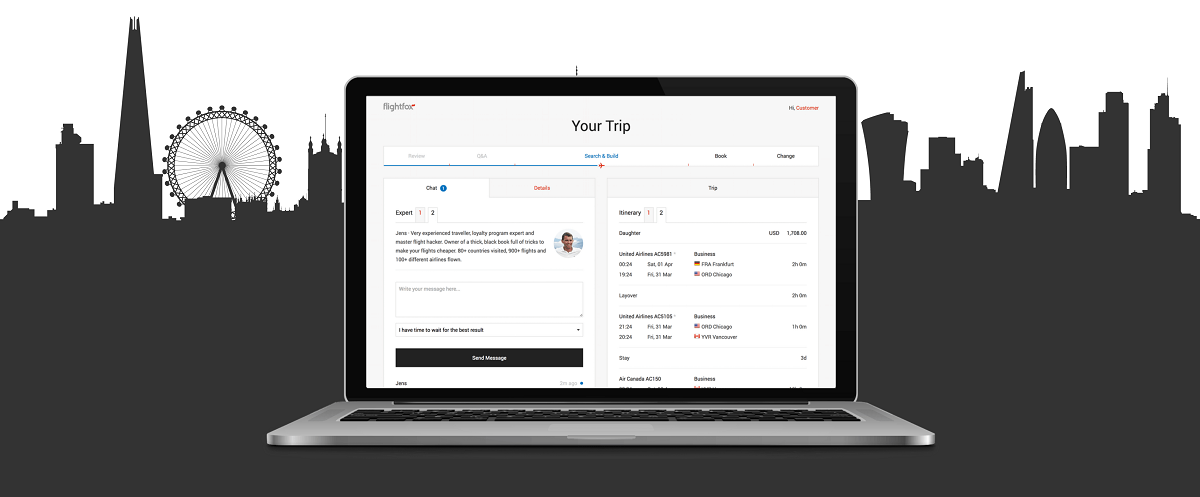 If you like the experience of having a travel agency, but you also want modern software to go along with it, then you might enjoy Flightfox. Flightfox is a travel agency management software that provides an online tool where you can review upcoming trips, download expense reports, and more.
Flightfox allows your team to search, book, and analyze travel. They offer hotels, flights, car rentals and more. They also guarantee savings over retail, which is not something many travel management companies can offer. Flightfox trip fees are $20 (USD) per leg/room/car. They have a free startup plan available, after that, they range from $100-250 per month. One client from Represent said: "They consistently found deals that were 30-50% cheaper against our traditional travel agent."
While it won't work as a complete stand-alone trip management solution, Airbnb for Work offers the features that businesses need to safely and easily let their travellers stay with Airbnb for business trips.
This includes streamlined payment and duty-of-care integrations. Keep in mind that some travel management platforms (like TravelPerk) allow you to book with Airbnb for Work as part of their standard offering. So, whereas Airbnb will offer you available apartments, a tool like TravelPerk will offer you these same apartments, plus a wealth of other options from other providers—all under one roof.
Airbnb for Work takes things a step further by finding your travelling teams functional spaces to collaborate in and unique, local experiences for you to host team bonding events. You'll also be able to eliminate manual expense reports with the Airbnb for Work dashboard.
Tools for managing travel expenses
With spend management software and a credit card available, Spendesk helps companies track and control spend. Companies can get real-time insight into all spend, which can be easily sorted and categorized to help with budget decision-making.
Spendesk has 250+ 5-star reviews on G2, with customers praising the tool for its "seamless workflows and intuitive mobile app." Their pricing varies from fixed fee plans for platform access, or variable fees for transaction usage.
TravelPerk integrates with Spendesk, which means finance managers can get all of their business expenses, advanced payment approval workflows, subscription management, and more in one place.
Card orders are completely free and there's no monthly charge for cards. Spendesk offers a fixed fee for platform access or variable fees for transactional usage.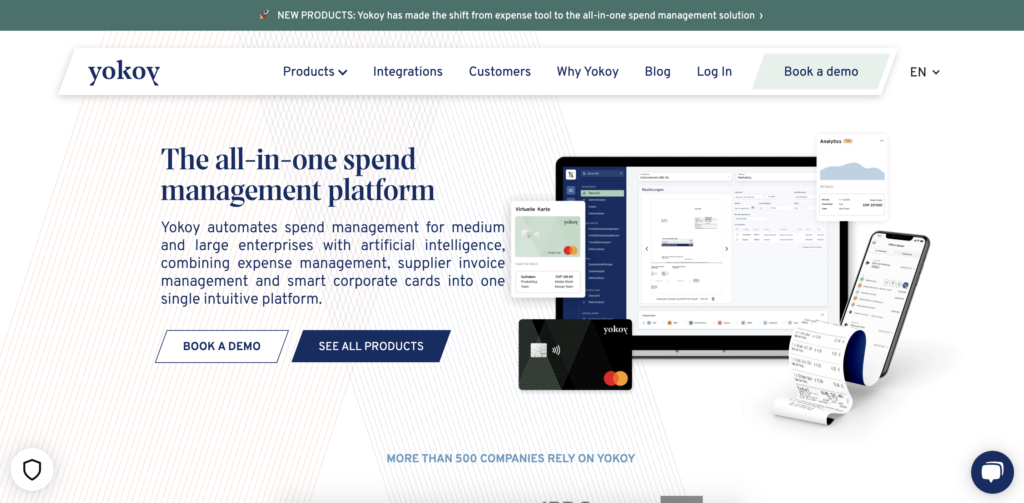 Yokoy's expense tracking software makes it easy for medium and large enterprises to track, submit, and reimburse expenses. The platform uses artificial intelligence to automatically extract information and fill out expense forms, including VAT validation and reclaim as well as finding outliers and identifying possible fraud.
Yokoy also offers smart corporate cards, offering your travelling employees maximum flexibility, while keeping transparency on their spend and ensuring your travel management program is scalable.
TravelPerk integrates with Yokoy, which means your finance and travel booking teams can run all compliance checks, bookings, and VAT validation automatically. This integration will save your people a lot of time, as the only bookings you'll need to check manually are those that are not compliant with your booking policies.
There is no free trial for Yokoy and you'll need to get in touch with their sales team for pricing.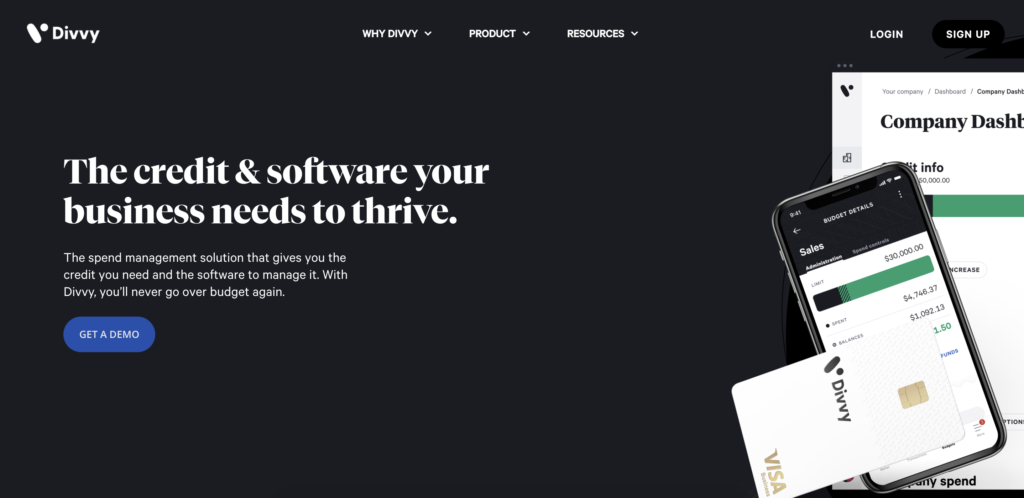 This spend management solution is designed for businesses of all sizes, and includes smart, corporate cards that make business purchases easy to track, categorize, and report. Divvy's free tool allows businesses to create budgets, track expenses, and generate virtual credit cards to manage subscriptions.
Divvy has earned 4.7 stars on Capterra, 4.6 on G2, and 5/5 from Finance Online. Their popular features include reimbursements, rewards, and reporting and insights that can help take your travel management program to the next level and provide a stellar experience for your employees—no matter where they are in the world.
TravelPerk integrates with Divvy in a few clicks. This integration means you'll never have to manually process another expense report again. Divvy cards and payments mean employees will be able to expense and categorize their payments in a couple of clicks. This gives finance teams real-time visibility, and travelling employees spend autonomy while not overspending.
The Divvy platform is free to use. You'll be able to manage budgets, control spend, track budget, and more. There are no annual or initiation fees. So, how does Divvy make money? "Every time you spend money on a credit card, the merchant pays a fee to Visa and the issuing bank. When you spend using Divvy, that fee is shared with us–allowing us to build and provide this software for free." 
This intelligent app for employee expenses, offers an easy way to track travel expenses, allowances, and any other additional expenses.
By reducing manual input and checking, Circula helps businesses save time and comply with policies and regulations. A mobile app is also available to allow employees to easily report their expenses and submit invoices so that everything can be processed digitally.
Circula's pricing, when billed annually, starts at €8.50 per licence / per month, and ranges through to €13.00 per licence / per month—with a minimum of ten licences per plan. The main difference is the integration access you'll receive on the pricier plan, as well as having access to a dedicated key account manager.
TravelPerk integrates with Circula, which means your finance team will be able to work with flexible approval processes when employees are on the go. The OCR in-app scanner makes tracking receipts simple and user-friendly, per diems are always up-to-date, and your accountants will be flagged automatically if Circula detects any duplicate content. 
Remember: for whatever travel management software and expense management software you choose, make sure they can integrate.
Other interesting tools and add-ons
Rocketrip's platform allows companies to control their travel costs by encouraging employees to make smarter choices. The tool can forecast the cost of each trip, recommend money-saving travel options, and reward employees who spend less.
Rocketrip is not a replacement for any corporate travel booking platform, you should implement it alongside your platform to increase savings.
Rocketrip rewards employees when they consciously make business-saving decisions in booking travel. For example, Rocketrip will recommend cost-saving options with every trip, things like business class downgrades, picking an earlier, less popular, flight, or something based on your employee's booking habits in the last 12 months.
Rocketrip customers typically see between 20-30% savings when incorporating the tool alongside their TMC to book business trips. You'll need to get in touch with Rocketrip to learn about their pricing.
This add-on provides insights and alerts for trips, which help enhance savings and improve the overall travel experience for your employees. From health and safety alerts to COVID-19 information, as well as an option that presents less-expensive alternatives, Tripkicks can definitely improve your business travel booking process.
Tripkicks partners with a few common players in the travel management space: SAP Concur, Greenkey Global, and Sherpa, to name a few.
Where this add-on really shines is how it motivates travellers to make cost-conscious travel booking decisions. With Tripkicks, you're able to set reward parameters that will share the savings generated by your employees with those employees making an effort to book conservatively. Plus, their in-app Guidance feature will encourage booking employees to make the decision that best suits their personal needs as well as company compliance policies by actively highlighting key supplies.
Tripkicks' starter plan is free but users are limited to four projects. Their Premium package costs $29 per user per month and comes with unlimited projects. Their Pro package comes in at $49 for unlimited hosting domains and analytics.

Features to look for in travel management software
End-to-end travel management platforms that cover all functionality from traveller data management to booking to policy creation to automatic expensing are definitely the best solution on the market. But they vary greatly in their functionality and in the cost savings they can provide to businesses, the main driver being access to low-cost yet high-choice inventory.
Here's a checklist of the critical things to look out for when vetting travel management solutions:
Ease of booking for administrators
Self-booking for travellers
Free 24/7 support
Massive travel inventory
Automatic travel policy compliance with customizable policies and approval workflows
Future-ready tool that will scale and adapt
Around-the-clock travel support including direct line, chat, and email
No additional charge for travel support
Consolidated invoicing
Travel spend reporting
Offsetting carbon emission caused by business travel
Employee duty of care features
It's definitely an exciting time to watch the business travel industry, tools are thriving and have adapted fast to the new normal and state of travel we're now accustomed to.
SMBs are the new adopters of travel management software
You might assume that the USD $829.5 billion all of these players are going after is mainly spent by large corporations. While winning big accounts is certainly a great motivator for disruptors in the travel booking market, that's not necessarily where the big money is.
Currently, hundreds of thousands of small to medium-sized businesses are doing nothing when it comes to managing business travel. They're not using software.
They're not using an agency. They're doing everything the manual way and booking on tools built for consumers— sacrificing the ability to control and track business travel (which happens to be an enormous expenditure). It's a huge opportunity missed and slowly, SMBs are realizing this too.
Part of the current opportunity comes in winning over businesses that currently have no travel management solution. Opportunity also lies in businesses that have been dissatisfied with their corporate travel experience for years, which is a fair few!
Many enterprises have been saddled with high travel agency fees, commissions, and charges for poor-quality customer support calls, and not actually saving a great deal on their business travel.
There's a shift in the way little to large businesses are booking travel and it's coming with TMCs and the smart technology they offer—all of which gets smarter every day. The introduction of AI and real-time data and machine learning, means businesses of all sizes are able to see an ROI.
Try the best travel management software today
Whether you're looking to switch to a quicker, cheaper, more successful option, or you're looking to try a TMC for the first time, hopefully, you've found a solid option on this list.
If you're considering TravelPerk as a fit for your business, see where its tech can take you today and sign up for free today.
Happy travelling!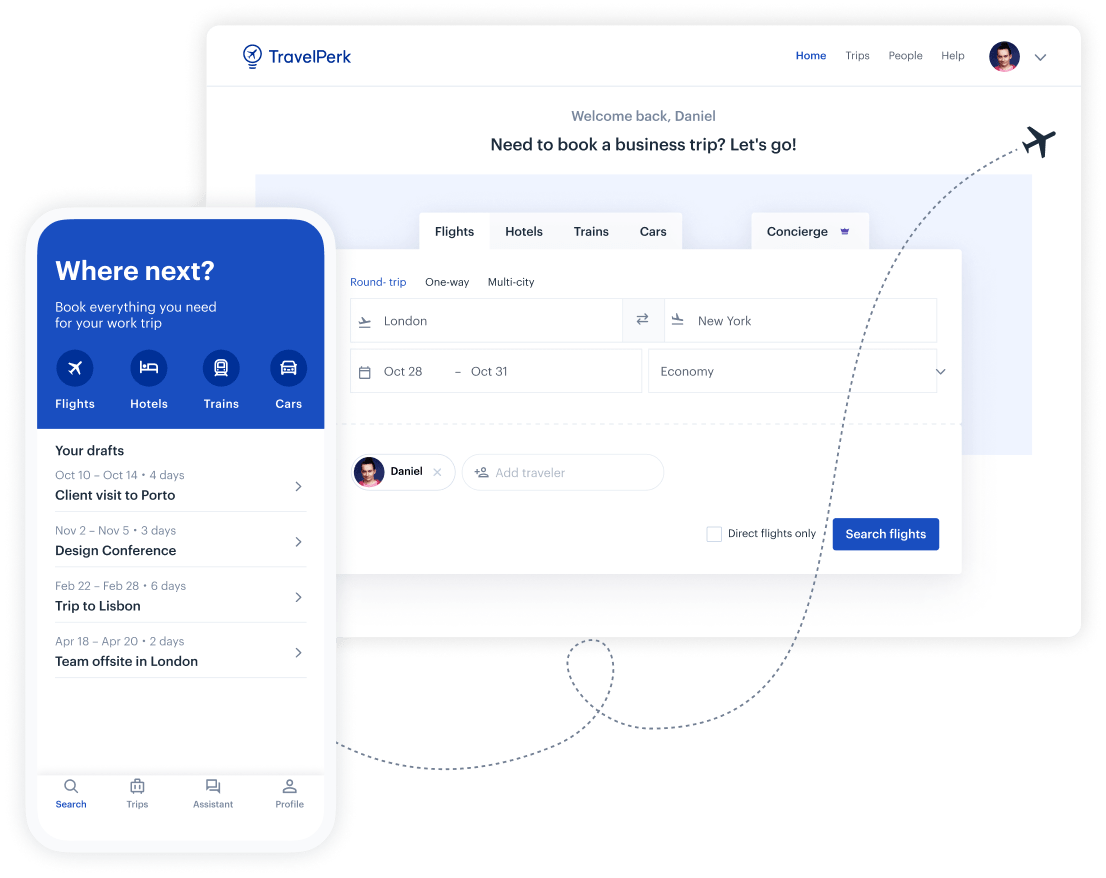 Make business travel simpler. Forever.
See our platform in action. Trusted by thousands of companies worldwide, TravelPerk makes business travel simpler to manage with more flexibility, full control of spending with easy reporting, and options to offset your carbon footprint.

Find hundreds of resources on all things business travel, from tips on traveling more sustainably, to advice on setting up a business travel policy, and managing your expenses. Our latest e-books and blog posts have you covered.

Never miss another update. Stay in touch with us on social for the latest product releases, upcoming events, and articles fresh off the press.