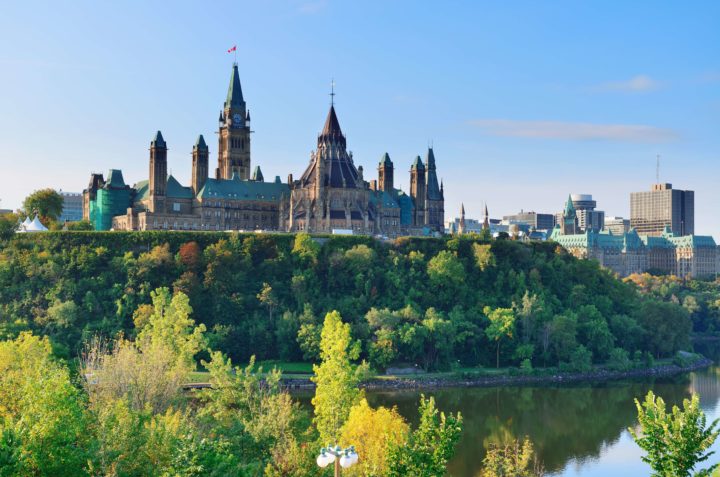 As a travel manager, overseeing all aspects of your company's business trips often requires the assistance of a travel management company (TMC). From booking employee accommodation and transportation, to accurate and real-time data reporting, a TMC proves to be a cost-efficient, time-saving option versus working with a travel agency, a flight centre, or a tour operator.
When it comes to choosing the right travel management company for your employees' next trip, a brick and mortar TMC located in Ottawa, Canada might be sufficient to meet your company's travel needs. However, as we'll look at today, a local travel management company with physical offices isn't necessarily the most suitable option.
Here are the four best corporate travel management companies for businesses based in Ottawa. 
Features to look for when choosing a travel management company
Many travel management companies for businesses in Ottawa offer travel technology to assist with booking processes. While many of these platforms can appear modern and intuitive, they don't always offer the features you need to manage an optimized travel program.
Choosing a travel management company that doesn't offer all of the best travel features you need leaves you back at square one with all of the same limitations you faced in the past.
Below, we detail the key features you need to look out for when comparing travel management companies in Canada that will help you save money, protect your business travelers, and streamline your entire travel management program.
Extensive travel inventories: It's essential that the travel management company you choose gives you access to comprehensive inventories of transportation and accommodation providers, as well as enabling you to compare prices, dates, and offers that best suit your travel needs.
Built-in approval workflows: Embedding your travel approval workflows and travel policy into your travel management company's platform helps you increase policy compliance rates and eliminates the need to manage travel and expenses via long email threads.
Centralized invoice collection: Some travel management companies don't act as a single vendor meaning that you'll still need to collect and collate invoices from accommodation providers, car rental companies, and airlines. Travel management companies that offer a system that consolidates all of your monthly invoices into one single vendor invoice can save you a lot of time and hassle.
Flexible booking options: Flexible booking options enable businesses to accommodate any last-minute changes to itineraries, trip dates or cancelations after booking for free or at a reasonable cost.
24/7/365 Customer support: Unexpected events are inevitable in business travel, and you need to know that your travel management company will be there to help you should things go wrong. A prompt, easy-to-access customer support function is essential to help your travelers manage any issues that arise.
Reporting capabilities: The ability to access travel data that is broken down by individual business travelers, mode of transportation, booking type, cancellations, and recoverable VAT helps you carry out significant spend optimization activities.
The 4 best corporate travel management companies for businesses based in Ottawa
Below we've listed the four best corporate travel management companies that service businesses based in Ottawa. These businesses range in service offerings, as well as virtual versus physical locations.
TravelPerk's all-in-one booking platform equips you to efficiently meet your business travel needs, while effectively becoming the travel expert for your company. Not only does TravelPerk offer the largest worldwide inventory of flights, hotels, and car rentals. It also provides flexible booking and cancellation options, while keeping your employees safe enroute to their destination.
Below, we've included more detailed benefits of choosing TravelPerk:
Flexible booking options with FlexiPerk: TravelPerk's FlexiPerk solution lets you and your employees cancel up to two hours before departure, in turn receiving a minimum refund of 80% of your travel cost back in TravelPerk credit.
24/7 fast customer support: Touting a 15-second response time, your team will never be kept waiting abroad for their call to be answered by TravelPerk's support team. Get real assistance in real-time, by a real human - no robots here!
Safety alerts with TravelCare: Keep traveling employees safe while accessing the latest travel alerts and restrictions at your fingertips with TravelCare. TravelCare provides up-to-date information on advisories, changes and disruptions, granting you and your employees peace of mind their safety is top priority.
Integrated travel policy & approval flows: Integrate your existing travel policies, or set up new policies in under two minutes. The choice is yours with TravelPerk's integrated policies and approval workflows. Our built-in travel policies help you achieve policy compliance, while still giving employees the freedom to book their own travel.
Centralized invoicing: Keep on top of all your business travel expenses using our centralized invoicing system.
Easy & real time expense reports: TravelPerk's real time expense tracking and reporting provides a succinct yet simple breakdown of travel data by employee,  and booking type. It's also easy to configure reports based on your travel needs and schedule.
Carbon offsetting with GreenPerk: Achieve sustainable business travel this quarter with GreenPerk. Calculate your carbon footprint, and offset your carbon emissions in an affordable yet impactful way.
Integration with 3rd party software: TravelPerk's wide array of integrated partners equals a smooth and efficient onboarding process for your existing 3rd party software and integrations.
Events Management: Give your next corporate event a leg up with TravelPerks' event management solutions. From team kick-offs to offsite events, coordinating and planning your next company event is taken care of with a few simple clicks.
Start saving money on business travel for your company today!
2. Direct Travel 
As a provider of global travel, personal travel, and specialty travel, Ottawa-based Direct Travel prides itself on offering flexible travel arrangements to clients in North America and around the world.
In addition to its available services such as corporate travel, meeting and event bookings, and leisure services, Direct Travel offers its clientele the following perks:
Program management: Offering travel management and travel planning services.
Cost-effective savings: Providing clients with directing reporting in travel analytics, and unused tickets reporting.
Traveler intelligence hub: Helping customers plan and pack for their next business trip with packing lists, safety tips, and requirements using Sherpa Intelligence.
Risk management services: Travel alerts and trip briefings at your fingertips, alongside medical and evacuation services.
Event management: Support for strategic meetings, employee engagement and recognition events, and sales incentives.
While Direct Services uses Concur as its primary platform for their online booking tool, some customers have reportedly struggled with its interface. Additionally, Direct Travel also lacks a flexible travel program, with the possibility to claim a refund.
TravelPerks' all-in-one platform makes it a breeze to search, book, and report on your company's business travel. Its effortless interface and sleek design equals a smooth user experience that's easy to use and navigate. 
3. Centrum Travel 
With over 30 years' of travel experience, Centrum Travel has focused on travel solutions for small to medium sized businesses. Based in Ottawa, the company creates customized employee travel profiles, assists travel managers in arranging flights and accommodation, and provides emergency 24/7 services to workers abroad.
We've detailed a few more of Centrum Travel's offerings below:
Travel policy assistance: Guidance for travel managers looking to create travel policies suited to the needs of your company and its employees.
Customized travel reporting: Highlighting areas for improvement, and finance tracking suited to your company's accounting needs.
Leisure travel bookings: Offering river cruises, all-inclusive vacations, and destination weddings for every travel experience.
Designing approval processes: For class of travel, and number of hotel nights allowed per meeting.
Customized employee profiles:  Allowing travel managers to monitor and report on individual employee travel habits.
Despite offering a wide array of services, Centrum Travel is diverse in its leisure travel offerings, making corporate travel management far from the primary focus. As a traditional TMC, their brick and mortar operation also lacks the technology, automation, and inventory to make business travel management easier.
Offering the largest travel inventory worldwide, TravelPerk's platform grants you full control and visibility, with seamless technology and automation to conveniently manage your company's business travel needs. In the event your employees need to get in touch, TravelPerk offers round-the-clock corporate travel assistance.
4. BCD Travel
With offices in 109 countries, BCD Travel offers their clients innovative tools to make informed business travel decisions. This includes at-a-glance dashboards reflecting company travel industry data, while monitoring areas for improvement.
Other facets of BCD Travel's services include:
BCD pay: Travel and expense management platform for travel managers and financiers.
Mobile alert system: For keeping your employees safe while working and traveling abroad.
Cost-effective travel savings: Negotiating deals with suppliers and identifying last minute employee bookings.
Duty of care: Assisting travel managers in building a fulsome duty of care policy, while providing up-to-date destination reports and automated risk alerts.
Trip Authorization Tool: Allowing for multichannel bookings, and configurations based on your company travel policy.
Despite supplying its clientele with a range of tools and services, BCD Travel remains a traditional travel management company at its core. As such, some of its current processes might be viewed as outdated. Meanwhile, TravelPerk keeps up to date with the most innovative trends and technologies as part of the travel management industry. Bottom line, no matter your employees' destination, TravelPerk is with them every step of the way. Find out how TravelPerk can make your company's business travel work for you by requesting a demo today!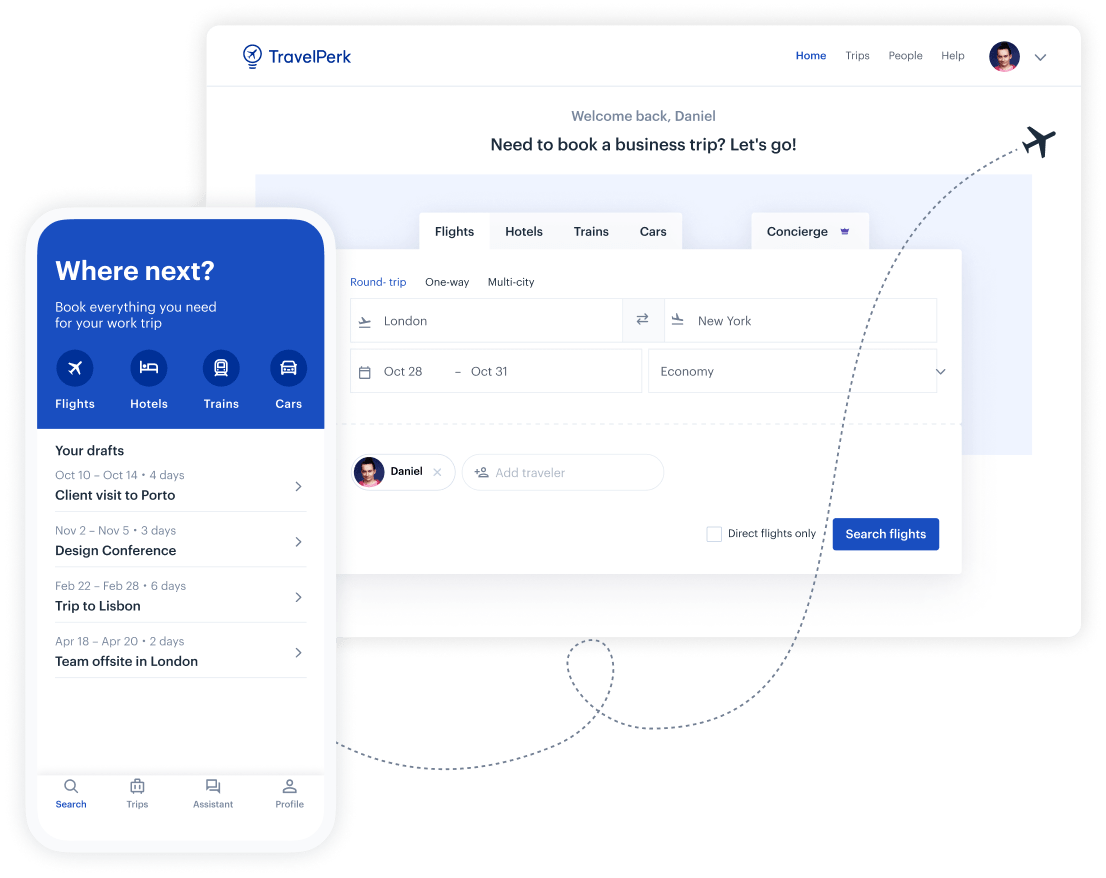 Make business travel simpler. Forever.
See our platform in action. Trusted by thousands of companies worldwide, TravelPerk makes business travel simpler to manage with more flexibility, full control of spending with easy reporting, and options to offset your carbon footprint.

Find hundreds of resources on all things business travel, from tips on traveling more sustainably, to advice on setting up a business travel policy, and managing your expenses. Our latest e-books and blog posts have you covered.

Never miss another update. Stay in touch with us on social for the latest product releases, upcoming events, and articles fresh off the press.