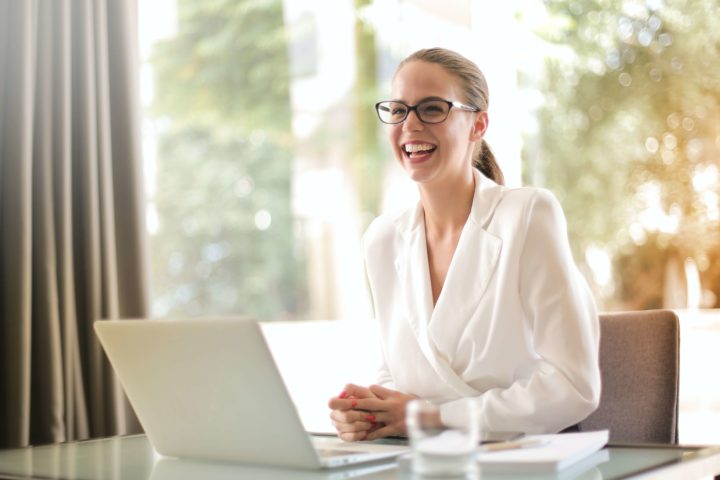 If your employees are frequent business travelers, it's likely that you've looked into how to better manage business travel bookings and streamline processes. 

There are many options for businesses who want to maximize their travel budget while reducing time spent on the multiple tasks involved in business travel management. One of those options is using a business travel agent. 

However, what is a business travel agent? What do business travel agents do for your company? Here, we explore the role of a business travel agent, and the six key skills an efficient business travel agent should have. 


What is a business travel agent, and what do business travel agents do?
Business travel agents often work within a travel agency and assist businesses with organizing their employees' business trips. Modern business travel agents will offer their clients a self-booking platform to help employees manage their own travel, while the more traditional business travel agent will carry out arrangements manually, including designing itineraries and booking flights and accommodation.

Some business travels agents work as independent travel consultants, while others work for a corporate travel agency or travel management company.

Business travel agents are usually responsible for:
Booking and managing all company travel, including meetings, conferences, and events
Providing support for cancellations, trip modifications, and on-trip assistance
Tracking and reporting travel spend
Creating a suitable corporate travel policy
Processing travel expenses
Negotiating better rates for corporate and group bookings
Similar to corporate travel agents, business travel agents will offer their services to help you manage your travel management KPIs, such as data analytics, risk management, and account management, 
6 Key business travel agent skills
A business travel agent often wears many hats. As travel managers, they're responsible for your employees' travel arrangements, from the inception to the duration of their trip. Here are a few key business travel agent skills:
1. Travel planning
Business travel agents use a Global Distribution System (GDS) to book flights, hotels, and other transportation. They have deep knowledge of the travel industry, suppliers, and geographical areas.
2. Negotiation
Business travel agents often have established relationships with suppliers to help obtain the best rates on transport and accommodation. However, there will be times when they need to negotiate with other suppliers to make sure they can secure the lowest fares and rates that match the needs of the traveler.
3. Managing trips
After booking the trip and securing deals, business travel agents are on hand to manage any changes to the original trip and any other last-minute issues that arise, such as refunds, processing tickets, and difficulties using company credit cards.
4. Program management
Business travel agents are also responsible for continuously improving their clients' travel programs to help them make savings, optimize processes, and ensure policy compliance.
5. Communication skills
The ability to communicate is paramount for any business travel agent since they are in contact with a range of high-level business clients, suppliers, and other individuals. They also need to be able to communicate travel plans and travel needs effectively to ensure no misunderstandings.
6. Post-trip support
A business travel agent's responsibilities don't end when the trip has been completed. They also manage expense reports, handle invoices, and help reconcile accounts. Plus, if a traveler has come up against any issues during their trip, business travel agents are responsible for reconciling the issues and ensuring that they don't occur again.
What's the alternative to using a business travel agent?
While business travel agents are certainly skilled, they also have their drawbacks. Not only is it easy to rack up costs when using business travel agents (they charge annual and per-transaction fees), but you also have less transparency into your business travel processes.

Booking tools like travel management platforms are the modern solution for businesses whose employees travel regularly for business.

Travel management platforms, like Travelperk, eliminate the need for business travel agents, by doing everything they can do and much more. They're much more efficient at finding cost-saving opportunities and great deals on transportation and accommodation. In short, TravelPerk provides much more business value and protection for your bottom line than any business travel agent can.

TravelPerk's corporate travel management helps you stay in control of managing your travel program and avoid hassle by:
Searching, booking, and managing flight expenses from within the TravelPerk platform. You'll also have access to the largest inventory for booking corporate flights to help you secure the best airfare rates.
Giving you access to the largest inventory for booking corporate accommodation, such as hotel rooms, for the best prices.
Helping you define and automate your corporate travel policy and approval workflow for better all-around compliance.
Giving you the peace of mind that your employees are safe. Our travel safety solutions inform travelers of any changes, disruptions, or dangerous situations during their trip. Your employees also have a direct line to contact our Customer Care team for immediate assistance, 365 days a year, 24/7.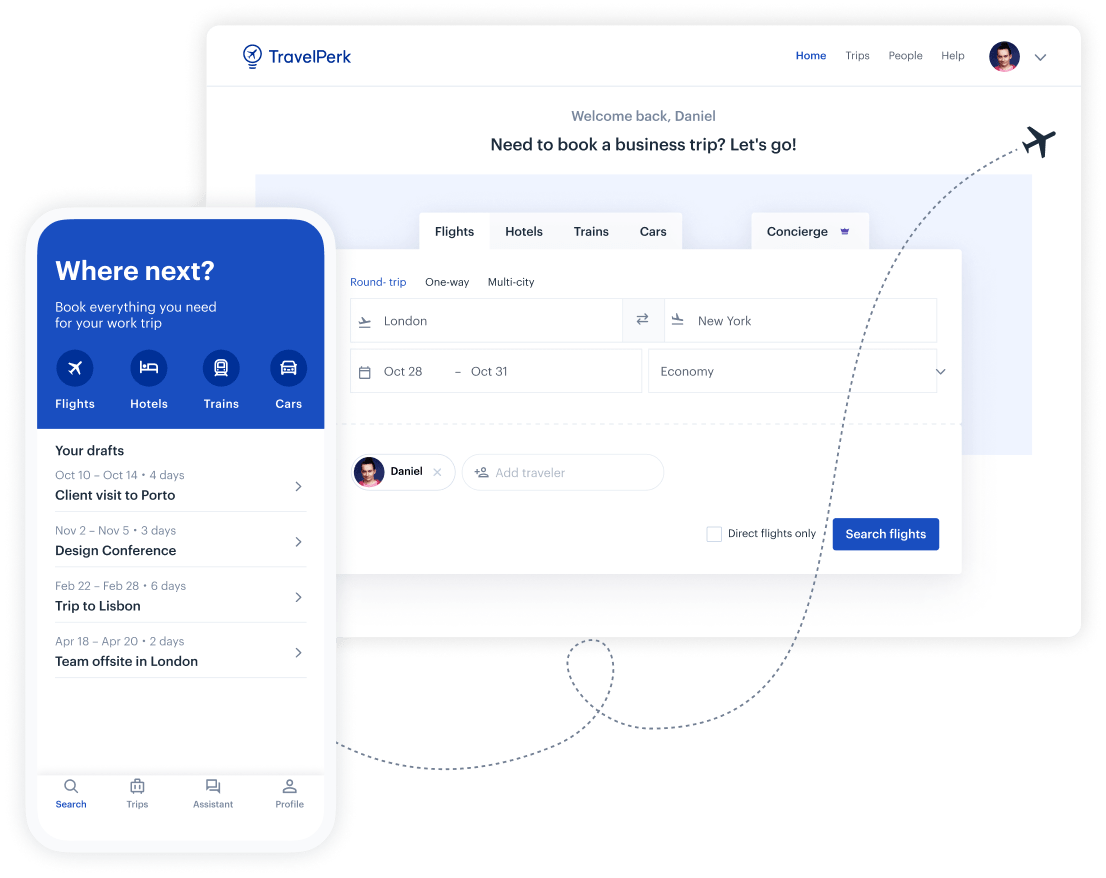 Make business travel simpler. Forever.
See our platform in action. Trusted by thousands of companies worldwide, TravelPerk makes business travel simpler to manage with more flexibility, full control of spending with easy reporting, and options to offset your carbon footprint.

Find hundreds of resources on all things business travel, from tips on traveling more sustainably, to advice on setting up a business travel policy, and managing your expenses. Our latest e-books and blog posts have you covered.

Never miss another update. Stay in touch with us on social for the latest product releases, upcoming events, and articles fresh off the press.