At last year's COP26 negotiations, the world witnessed climate activists increase the pressure on governments to tackle the rise in global temperatures. Once again, the topic of greenwashing was front and center as protestors took to the streets to call on leaders to explore new legislation and stop less rigorous efforts to achieve carbon neutrality.
But as tension mounts on nations, so too is the spotlight deservedly falling on corporations. Customers and employees alike are increasingly looking for organizations to deliver marked changes to their business models to ensure a more sustainable future for all. Going forward, eco-friendly overhauls to company structures will be less of a "nice to have" and more of a core value for business strategies.
So what are the reasons behind this shift and the rise of small business sustainability? Below we break down 6 reasons why organizations of all sizes are adopting new practices and future-proofing their businesses by going green.
Employees are passionate about environmental issues
As the global cry for climate action escalates, it's becoming clear that employees want their organizations to be doing more. A 2020 study conducted by Censuswide revealed concerning stats for businesses who are reluctant to make meaningful changes as it's becoming increasingly apparent that workers want their company to reflect their values with their actions, not words. It showed that:
72% of employees were concerned about their company's ethics regarding environmental protection.
A staggering 83% of respondents claimed that their organizations were not engaging enough with sustainability efforts.
65% of interviewees stated they are more likely to choose a role at organizations whose company culture includes strong sustainability initiatives.
Meanwhile, 63% want to learn green skills to amplify their value to eco-minded organizations. These planet-protecting passions also extended to execs.
Furthermore, an Accenture study interviewed 4,051 c-suite leaders and revealed that 73% see shifting to sustainable business practices as a significant priority over the next three years.
Another indicator that employees are serious about green practices is the rise of leadership positions within this sector. The number of environmental, social, and governance (ESG) roles is booming, with more and more organizations recognizing the value of specialist support when writing and enacting sustainability plans.   
Looking to appeal to your eco-advocating employees? Committing to an environmental impact audit can give management access to meaningful metrics. With these numbers, it's easier to write business sustainability plans, establish baselines, and set goals for incentives that can bring teams together in the quest for a greener future.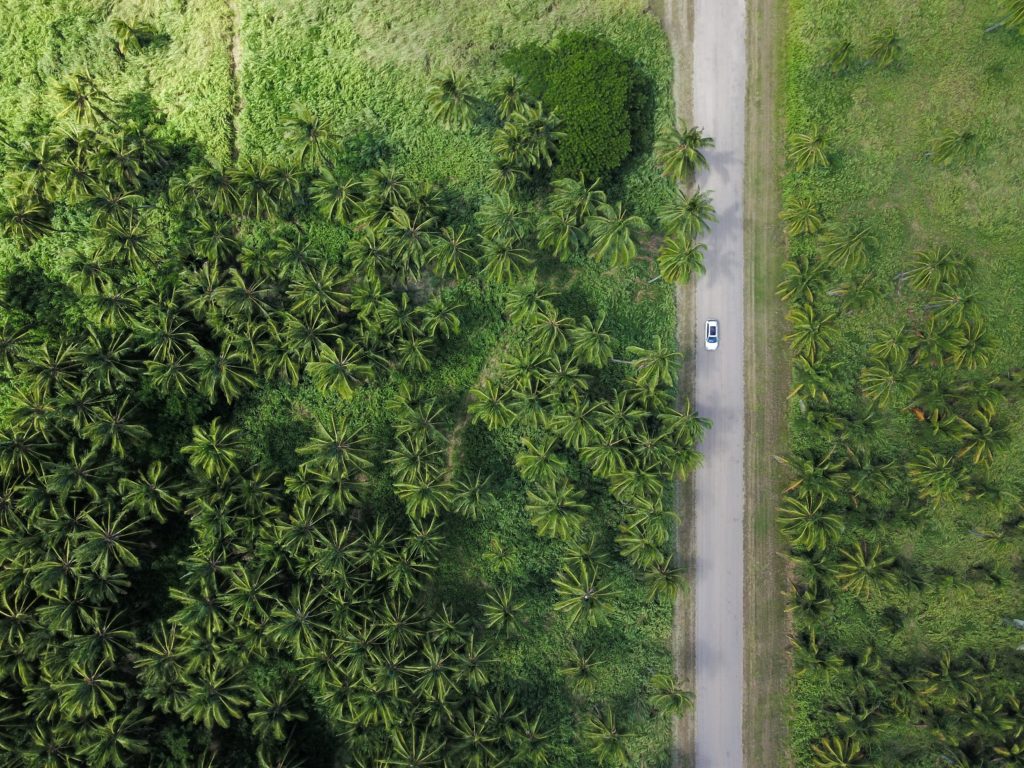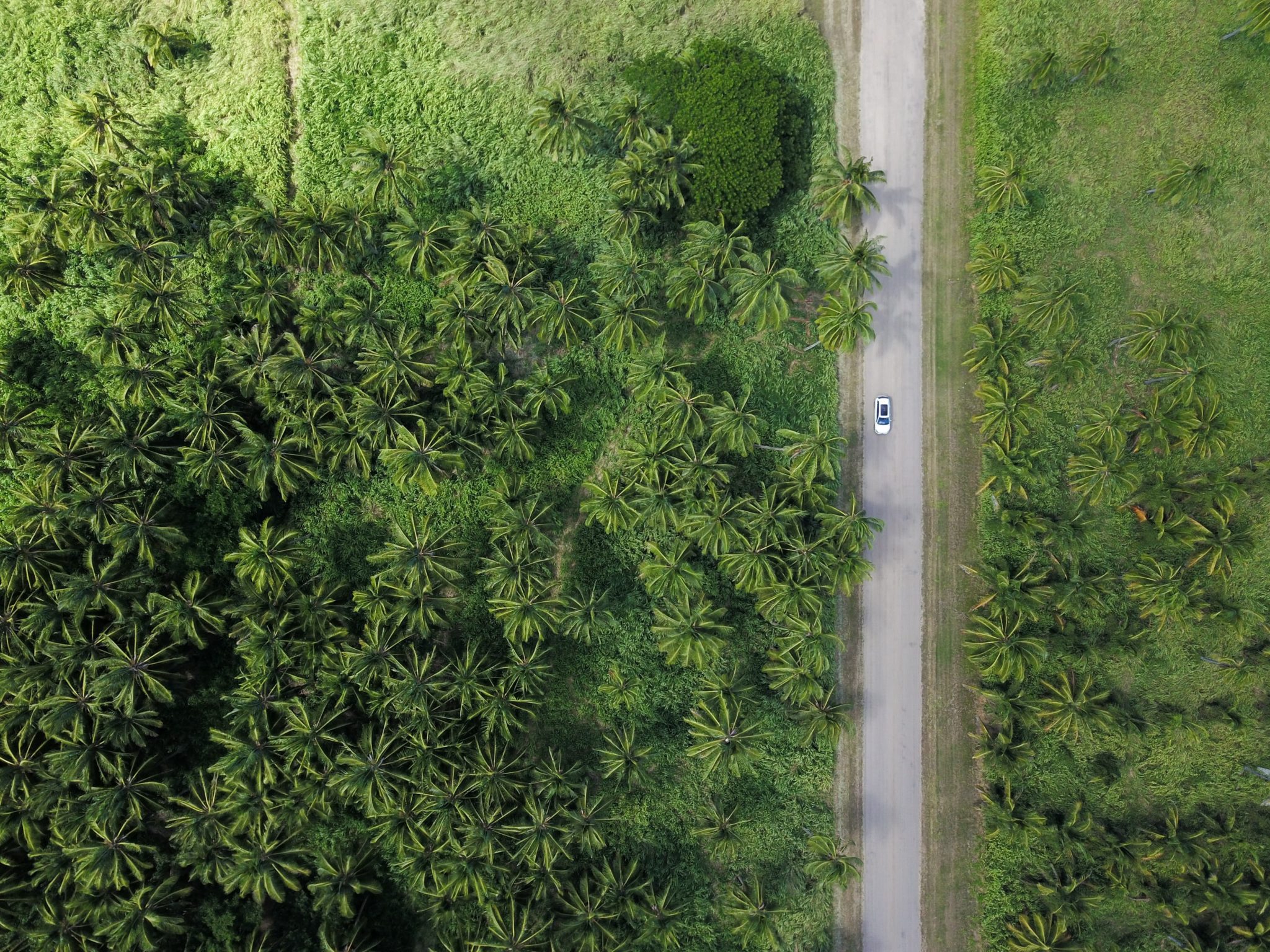 Climate Disclosure Reporting is becoming compulsory
While many companies currently participate in Climate Disclosure Reporting voluntarily, countries worldwide are looking to heighten the impact of these frameworks by making them mandatory. The theory is that by forcing organizations to be more transparent about their environmental impact, investors will be drawn to companies with more green initiatives.
Just last month, the United States announced it's considering more extensive legislation that would require organizations to analyze and reveal their environmental impact. For the past ten years, voluntary disclosures have doubled annually, but the intended regulations would compel all publically traded companies to include climate risk evaluations in their yearly financial analysis. These reports would need to cover the full gamut of greenhouse gas emissions, including those created in supply chains and by commuting employees. 
More widespread Climate Disclosure Reporting will undoubtedly help organizations take a harder look at their carbon footprints. Still, these regulations will come with challenges that all organizations need to prepare for sooner rather than later.
Other eco-friendly regulations are increasing
On top of plans to make emissions reporting mandatory, countries are instigating a host of other regulatory initiatives to protect the planet. In 2018 the European Union released a slew of legislation aimed at inspiring greater discussion around sustainability governance worldwide.
Another example is the UK's Ten Point Plan which is part of the nation's intention to be carbon neutral by 2050. Coined the Green Industrial Revolution, the initiative includes schemes to accelerate renewable energy consumption, improve air quality and enforce new building standards that focus on energy efficiency and low carbon heating.
These plans will affect businesses in a myriad of ways. With similar regulations springing up in countries across the globe, companies will need to adapt fast to remain compliant.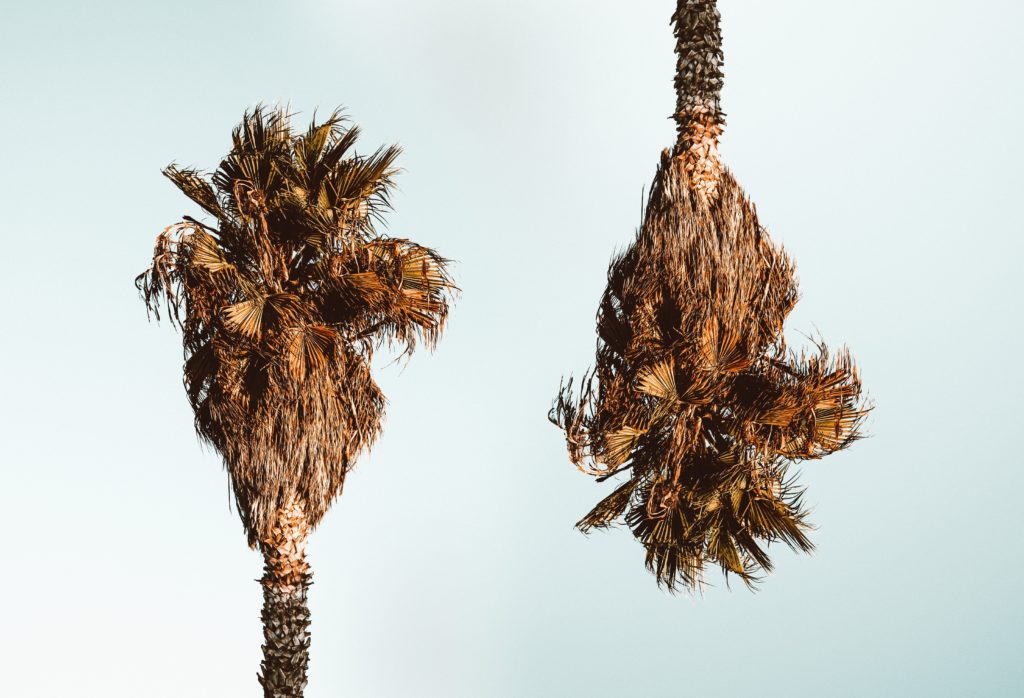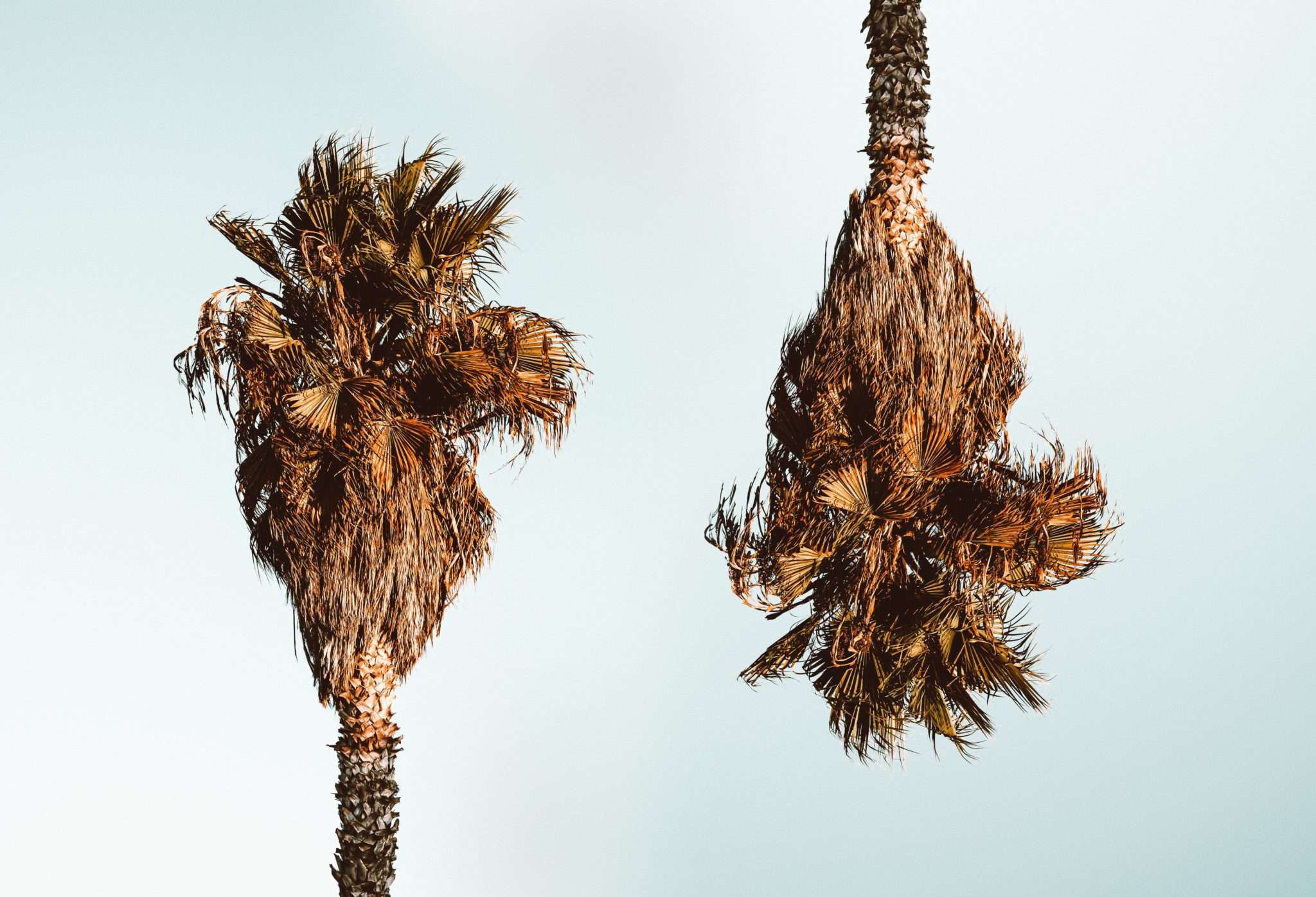 Delaying could hit bottom lines harder in the long run
Taking a trip down memory lane, it's easy to draw parallels between this latest drive towards sustainability and another major change businesses faced in recent years.
From camera powerhouse Kodak to mobile giants Nokia, stories abound of successful companies who failed to innovate in the face of digitalization. The cost of not acting has been dire in many cases, with organizations crumbling because they didn't pivot to meet customers changing needs.
Consumer stats are in when it comes to sustainability, and it's not looking favorable for companies unwilling to invest in more eco-friendly practices. 81% of global customers feel that organizations should help with the fight against climate change. Studies have also shown that over 60% of Generation Z will choose green businesses over their less eco-conscious competitors.
If digitization taught us anything, it's that burying heads in the sand will prove less cost-effective when companies start losing their clients to more eco-friendly businesses.
Sustainable practices are becoming a compulsory component in many collaborations
Increasingly many companies are making sustainability a mandatory element of any collaboration. Take fashion giant Zalando, for example. Proclaiming climate change to be a defining issue of our generation, they took radical steps to be a part of the solution.
In 2020 Zalando announced that any brands looking to feature on their site would be required to share information regarding the sustainability of their supply chain by 2023.
As Europe's largest online retailer, an overhaul of their partnerships is no small feat. Zalando has said that any collaborators that do not stack up against the Higg Brand and Retail Module ranking system will be removed from next year.
"Yes, this is a strong position we are taking. But we see a crucial link between sustainability and the continued commercial success of our business."

Kate Heiny, director of sustainability at Zalando.
Zalando is not alone in taking a hard-line stance toward sustainability. Other brands are making sweeping changes to appeal to younger generations of customers and future-proof their supply chains. Amazon is another example of an organization tightening up its environmental protection requirements.
Supply chains are undergoing a major eco-minded overhaul as more and more companies look to distance themselves from accusations of greenwashing. Down the line, businesses that overlook sustainability may find themselves shut out of lucrative partnerships.
Sustainability is not only the right thing to do; it's a smart business decision
We are all stakeholders when it comes to climate change. Annually scientists reveal when our consumption surpasses the natural resources the planet can generate each year. They develop what is known as overshoot dates for each country that provide a staggering insight into global levels of overconsumption.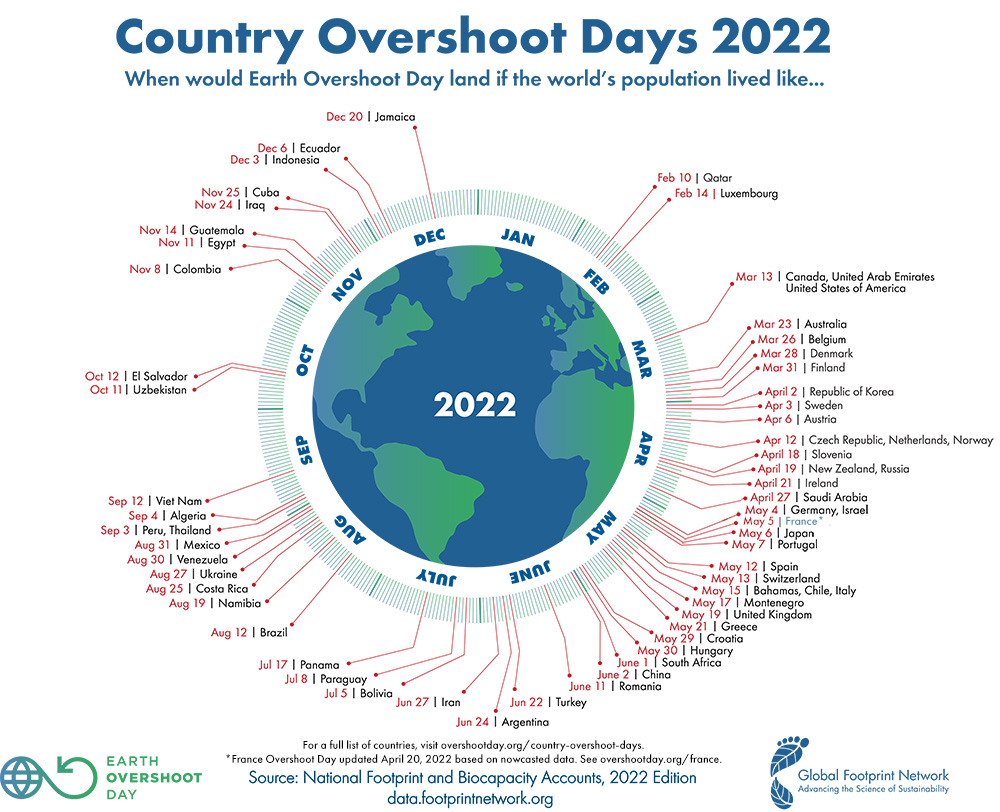 As we continue to run through our resources at an alarming rate, companies have a crucial role to play in protecting the planet. As the effects of global warming accelerate on every continent, there is understandable fear about the personal and economic implications that lie ahead.
It's clear that corporate social responsibility protocols need to incorporate some substantial sustainability solutions. Not only do companies have a moral responsibility to ensure their practices are not detrimentally impacting the environment, but their business may also depend on these structural changes.
Whether it's dwindling resources and skyrocketing energy costs or the struggles of retaining top talent, businesses could feel the crunch if they don't put the planet at the forefront of future business plans. Instigating real change can be daunting, but you don't have to go it alone. Tackling an issue as broad and diverse as sustainability takes collaboration to make the innovative strides needed to get to net zero.
Take renewable energy, for example. Smaller businesses might find it daunting to know where to begin finding greener energy supplies. But depending on the nature of your organization, revolutionizing your operations could be as straightforward as switching your provider. Plus, there may even be financial support to help small business owners with the procurement of renewable energy sources.
However you choose to tackle your carbon emissions, it's clear that getting ahead of the sustainability curve is ethical and good for business. Early adopters of eco-friendly approaches have reaped the benefits. Think of companies like Patagonia, Ikea, and Whole Foods, who have long championed sustainable materials and zero-waste, and it's hard to argue that environmentally-friendly strategies are not compatible with success.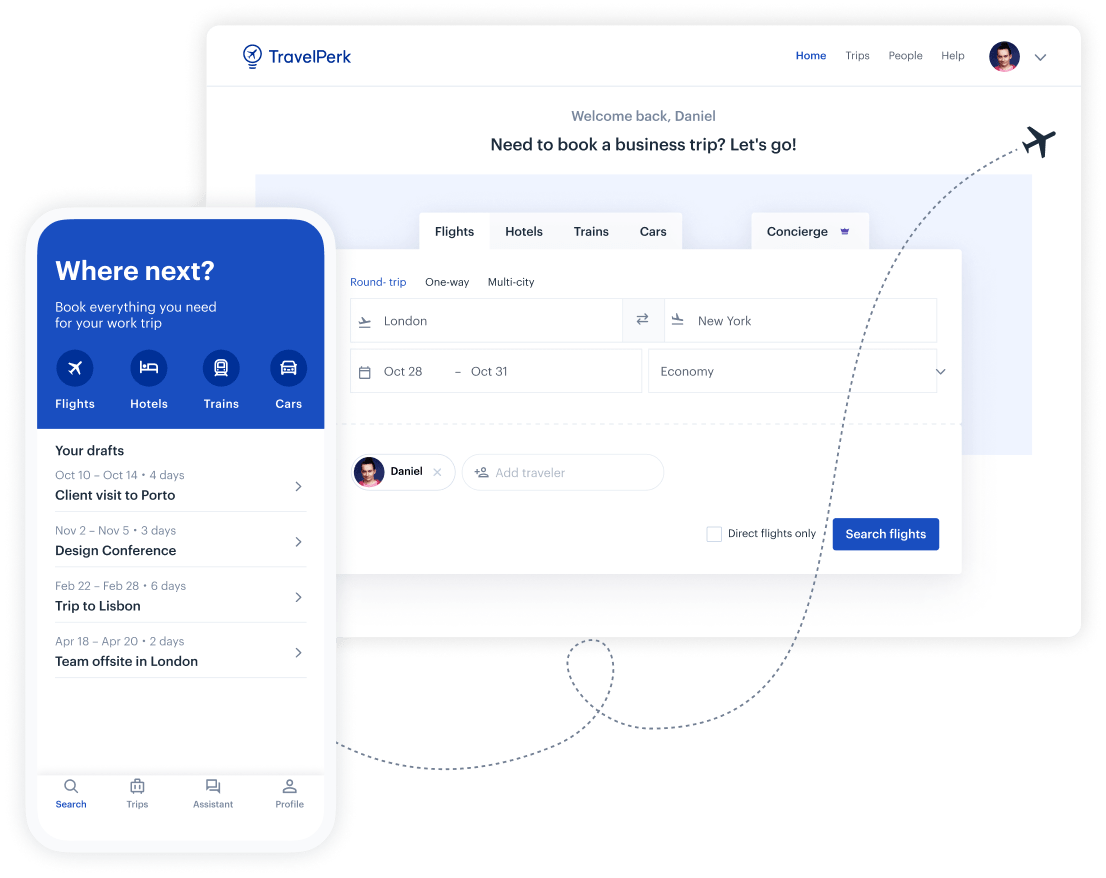 Make business travel simpler. Forever.
See our platform in action. Trusted by thousands of companies worldwide, TravelPerk makes business travel simpler to manage with more flexibility, full control of spending with easy reporting, and options to offset your carbon footprint.

Find hundreds of resources on all things business travel, from tips on traveling more sustainably, to advice on setting up a business travel policy, and managing your expenses. Our latest e-books and blog posts have you covered.

Never miss another update. Stay in touch with us on social for the latest product releases, upcoming events, and articles fresh off the press.