With travel mostly suspended over the last 10 months due to the coronavirus pandemic, you may be finding it hard to figure out what to get the traveler in your life. Whether they're a friend or family member that travels for business or pleasure, our shortlist of gift ideas will help them get back to traveling safely and comfortably
For The Traveler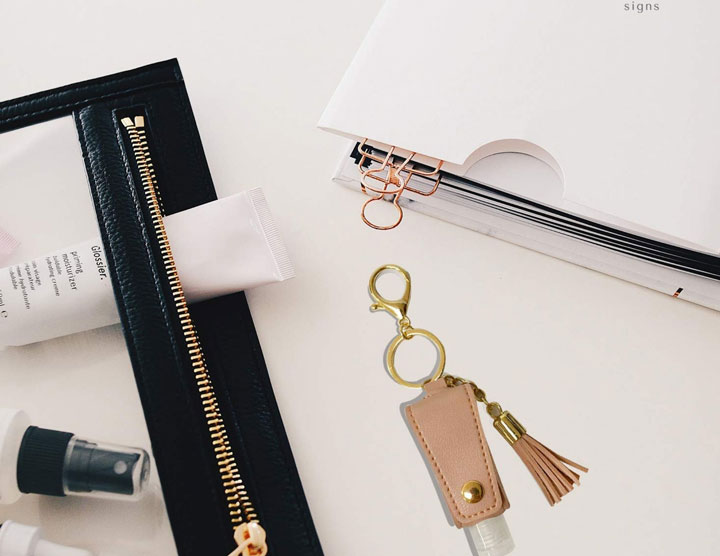 1. Leather keychain & hand sanitizer holder
We all know by now that keeping our hands clean is one of the best ways to avoid infection. Carrying sanitizer at all times means that travelers can clean their hands as soon as they come into contact with common-touch spaces. This leather holder and keychain that you can get on Amazon is the perfect stocking filler for the stylish and health-conscious traveler in your life.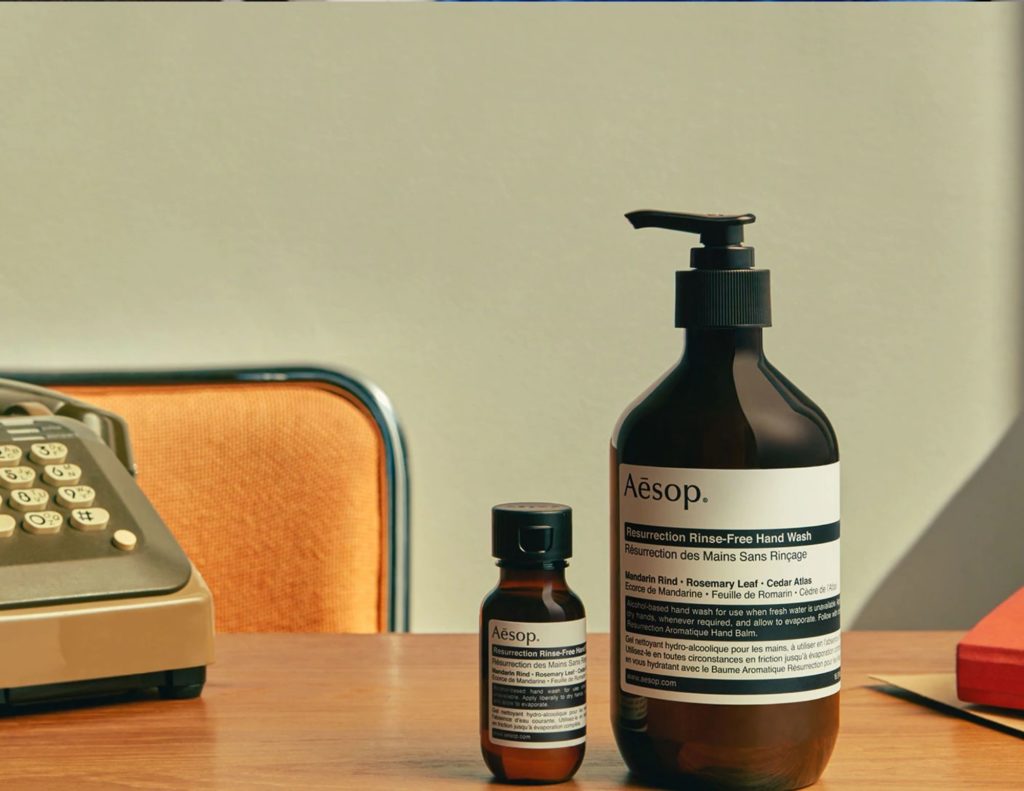 2. Aesop hand sanitizer
Another great stocking filler is Aesop's Resurrection Rinse-Free Handwash. It's made of mandarin rind, rosemary leaf, and cedar atlas, and yes, it's a fancy hand sanitizer. This handy, pocket-friendly product will be one that the traveler in your life will want to use! It's great for skincare and will leave their hands clean, hydrated, and smelling great.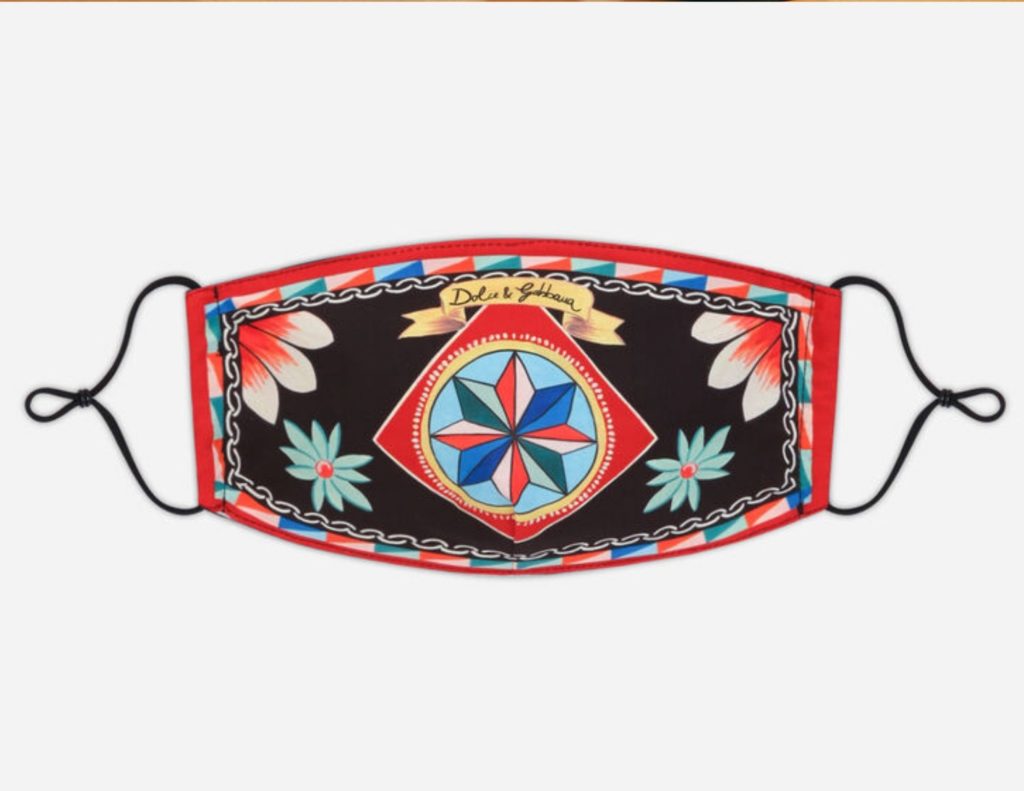 3. Designer face masks
Face masks are mandatory on virtually all flights, international or domestic (check out our article on flight safety). We've already taken a look at the most comfortable face masks for long-haul flights here, but what about special masks that make for a great gift? International designers like Dolce & Gabbana, Tory Burch, and The Vampire's Wife have all come up with beautifully crafted reusable face masks to navigate this new world.
For Their Things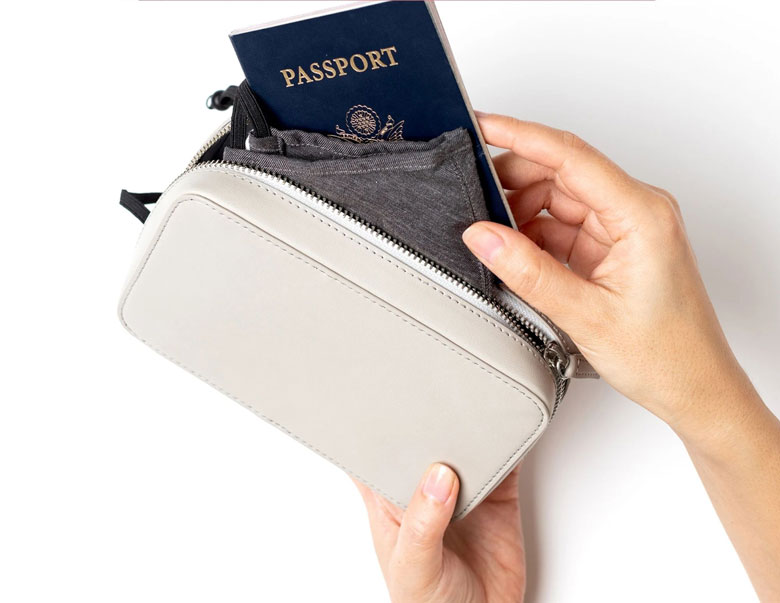 4. Antimicrobials essentials pouch
The New York Pouch by The Essentials Story is a must-have gift for travelers this season. Created in response to the global health crisis, this pouch is made of 100% antimicrobial, vegan materials. It safely stores all of a traveler's essentials like passports, transport cards, boarding passes, toiletries, and more, in one cute and convenient pack.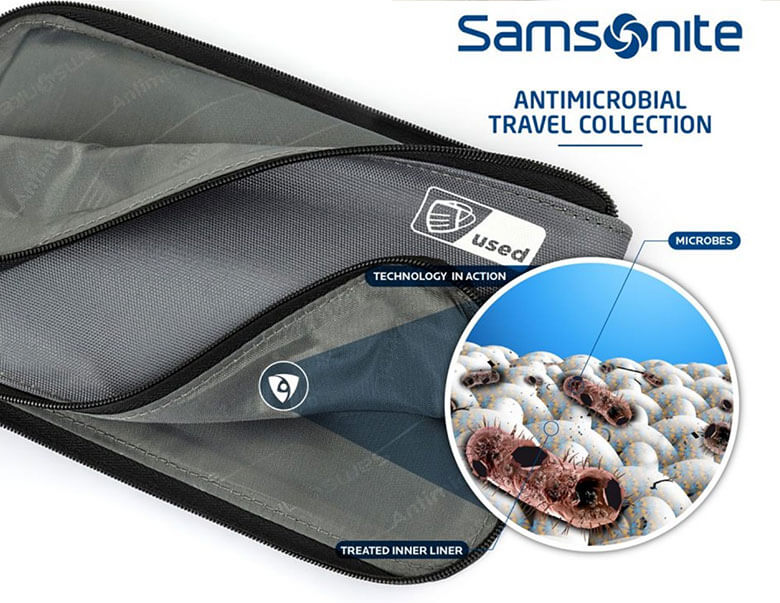 5. Antimicrobial packing accessories
Packing clothing and personal items hygienically will become a staple of travel in the "next normal". Samsonite's Packing Cube Set is treated with antimicrobial technology and will ensure that dirty clothes are kept securely separate from clean ones. They're compact enough to fit in a checked bag, as well as a carry-on. This is a fantastic way to show someone you care, by giving them the ultimate tool for safe and organized travel in our new reality.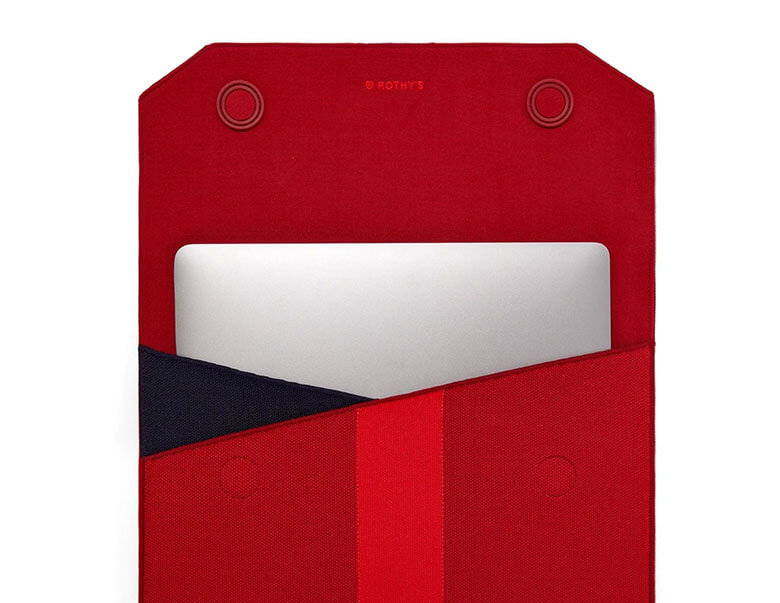 6. Sustainable portfolio bag
Any frequent business traveler knows that keeping your papers, laptop, and chargers well organized is key. This portfolio bag from Rothy's is the perfect gift for a friend or loved one who travels a lot for work. It comes in 4 different colors and is made of bound marine plastic, meaning that it isn't harmful to the environment.
For Their Gadgets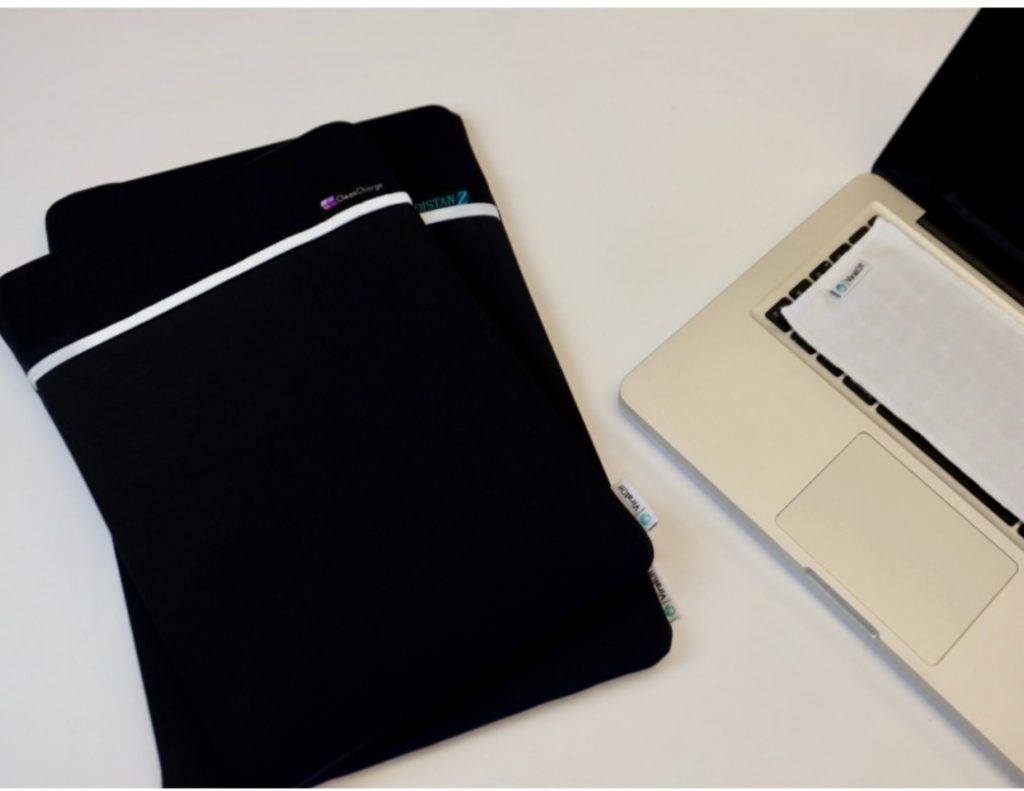 7. Viral-Off laptop sleeve
Voted one of the best business products of the year, ChargeTech's Clean Charge Laptop Sleeve with Viral Off is the perfect present for the business traveler. The sleeve hugs the laptop and stops viruses and microbes from multiplying on the laptop using Viral-Off. It's been guaranteed to remove 99% of viruses (including COVID-19) within 2 hours of contact.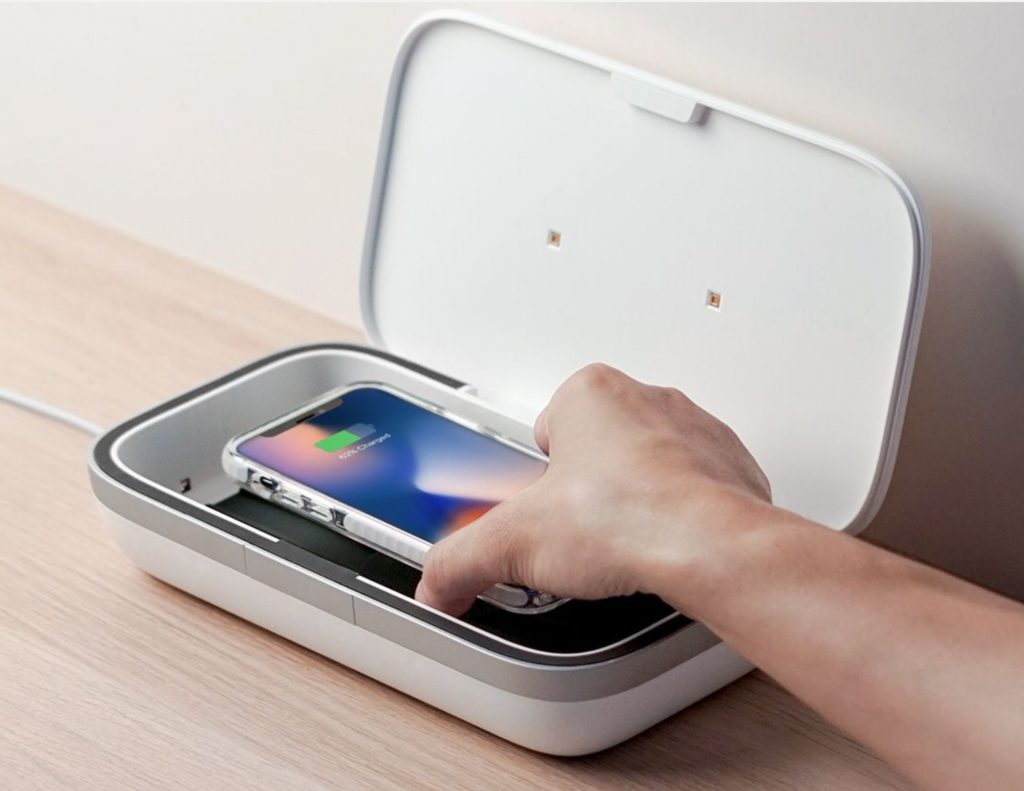 8. UV sanitizer box
For the traveler and gadget enthusiast, the UV Phone Sanitizer from Casetify kills up to 99% of bacteria on your phone in 3 minutes! Today, our phones are like extensions of ourselves, and they probably come into as much contact with potentially harmful germs, microbes, and viruses as our hands do. That's why a present like this is ideal for frequent travelers—it keeps their phones clean, and charges them in the process.
For a Safe & Comfortable Trip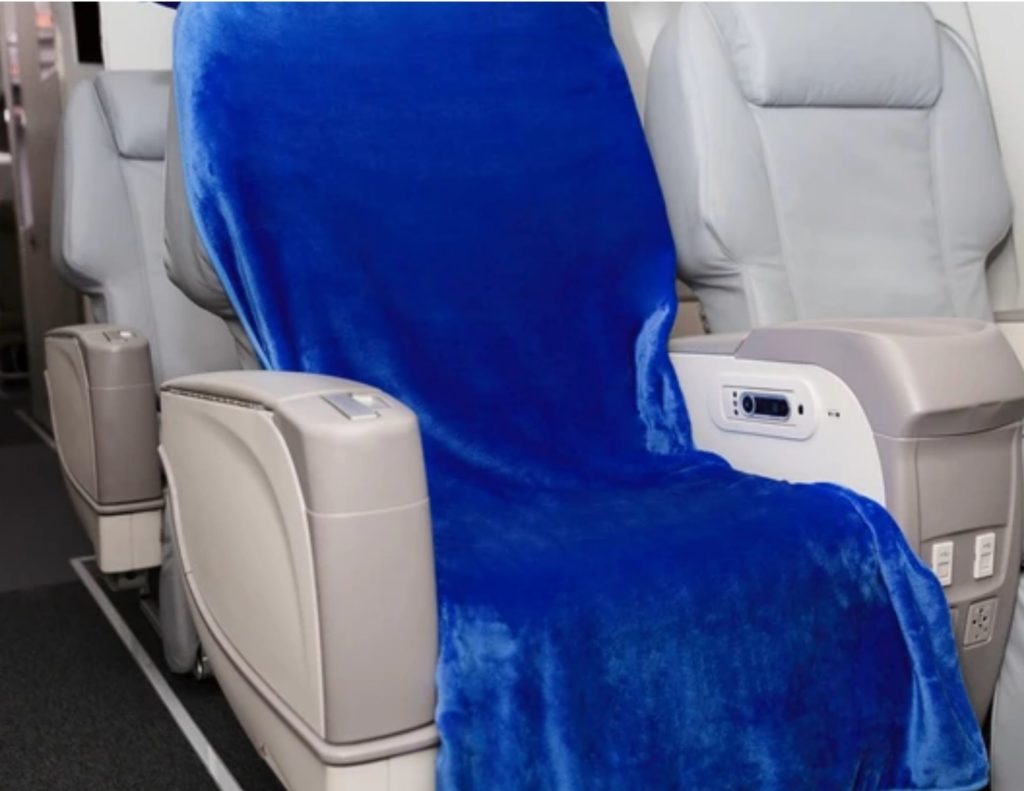 9. Comfy seat protector
Just because something is safe, doesn't mean it's not cozy! The Ultra Cozy Seat Protector from Assuage International does what its name suggests—it covers a passenger seat on a plane, train, or even in a rented car on a road trip. It puts an extra layer between the user and the germs that can accumulate on the seat beneath them. Not to mention that it's made of ultra-soft fleece to keep them comfortable.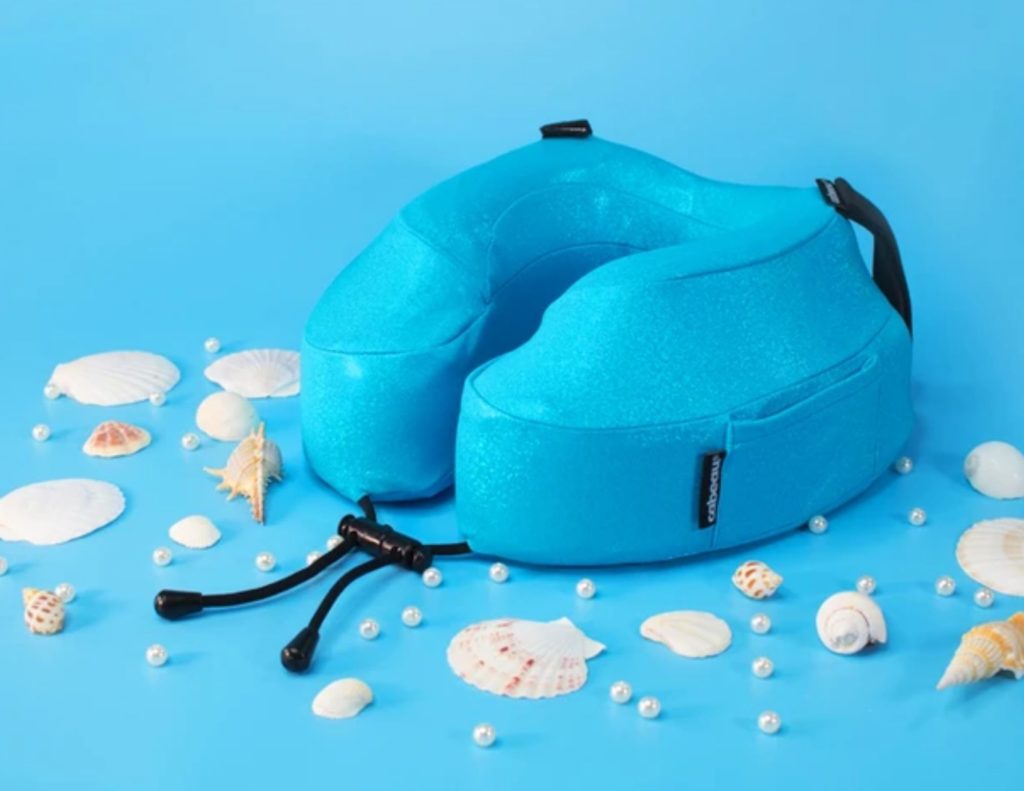 10. Their own travel pillow
This is something that was already on most frequent travelers' radars. A good neck pillow helps travelers arrive at their destination rested and energized. Cabeau's Colorways neck pillows are easy to carry and are made of memory foam! They're a gift any traveler would appreciate.
Did you find this article useful?
If you did, please follow us on LinkedIn, or share the article with your friends or colleagues!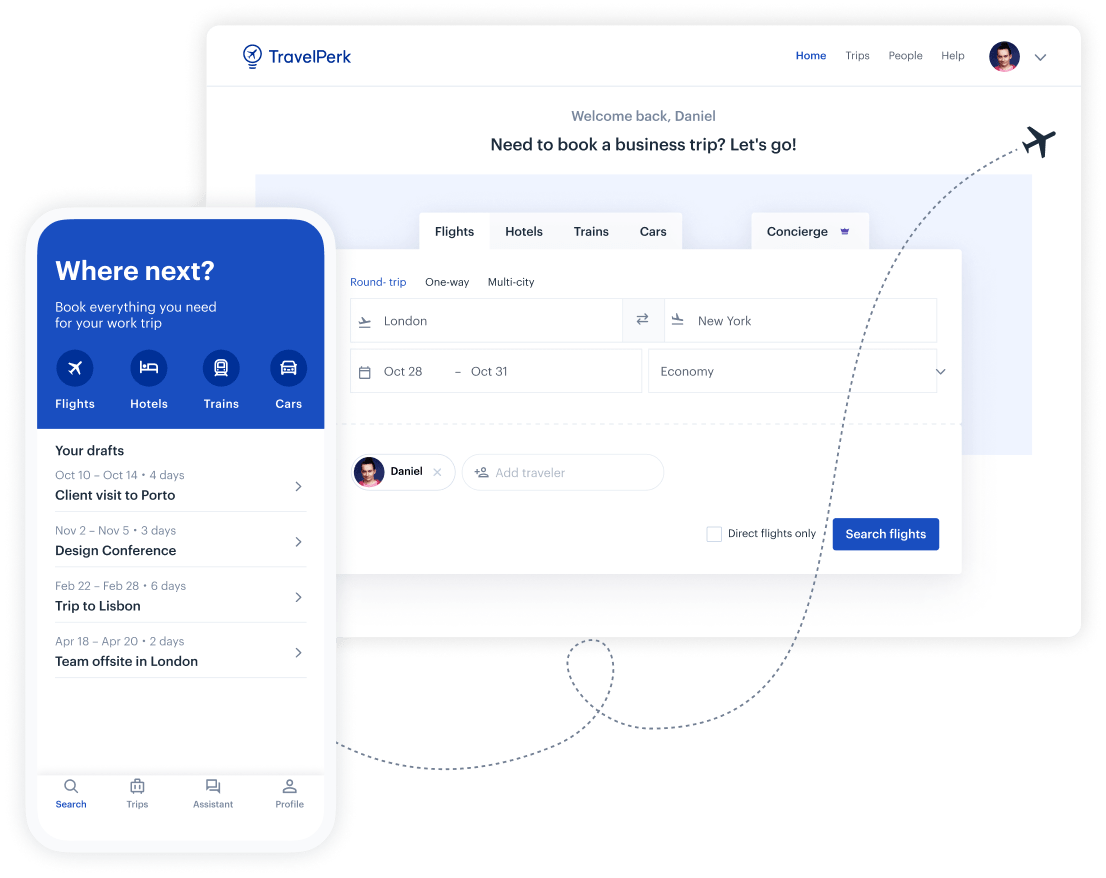 Make business travel simpler. Forever.
See our platform in action. Trusted by thousands of companies worldwide, TravelPerk makes business travel simpler to manage with more flexibility, full control of spending with easy reporting, and options to offset your carbon footprint.

Find hundreds of resources on all things business travel, from tips on traveling more sustainably, to advice on setting up a business travel policy, and managing your expenses. Our latest e-books and blog posts have you covered.

Never miss another update. Stay in touch with us on social for the latest product releases, upcoming events, and articles fresh off the press.