Overview
Slack is the collaboration hub that brings the right people, information, and tools together to get work done. From Fortune 100 companies to corner markets, millions of people around the world use Slack to connect their teams, unify their systems, and drive their business forward.
Key Features
Approve trips instantly
Build your workplace eco-system
Follow the approval process related to individual travel projects or teams in the relevant channels
Traveller immediately notified when a trip is approved in Slack
How It Works
One way integration via API
When a trip needs approval, our integration automatically sends a Slack message with the approval request to the traveler's approver.
They'll be able to see a summary of the trip (dates, travelers, services, policy details, message, and total amount), then approve and pay—or decline—directly from Slack.
You can set up the Slack trip approval requests integration directly from the Integrations page.
It's as simple as this:
On the Integrations page, press Set up
Enable the integration by pressing Add to Slack
Allow permissions to access the Slack workspace (OAuth authorization)
Once this is done, two things can happen:

✅ If you're an Admin on TravelPerk and a Workspace Owner or App Manager in your Slack workspace, you'll be able to complete the integration process yourself! Check below how app authorizations work on Slack.

🕔 If you're not the Workspace Owner or App Manager in your Slack workspace, the integration will remain pending until someone with the right permissions in Slack approves it.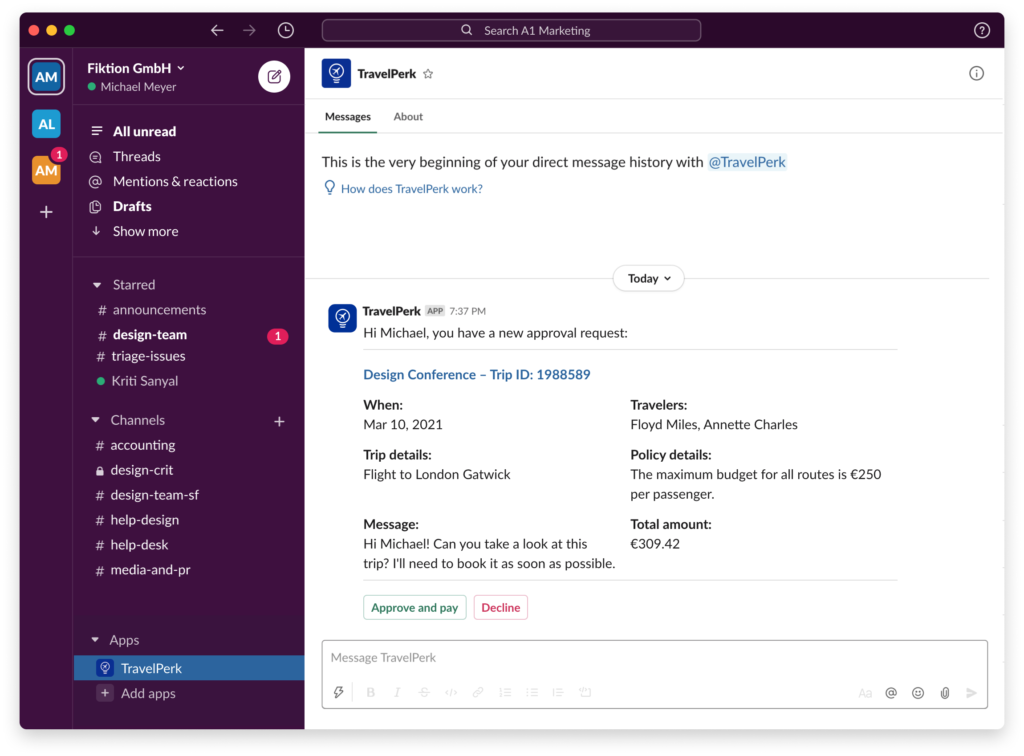 More Travel management partners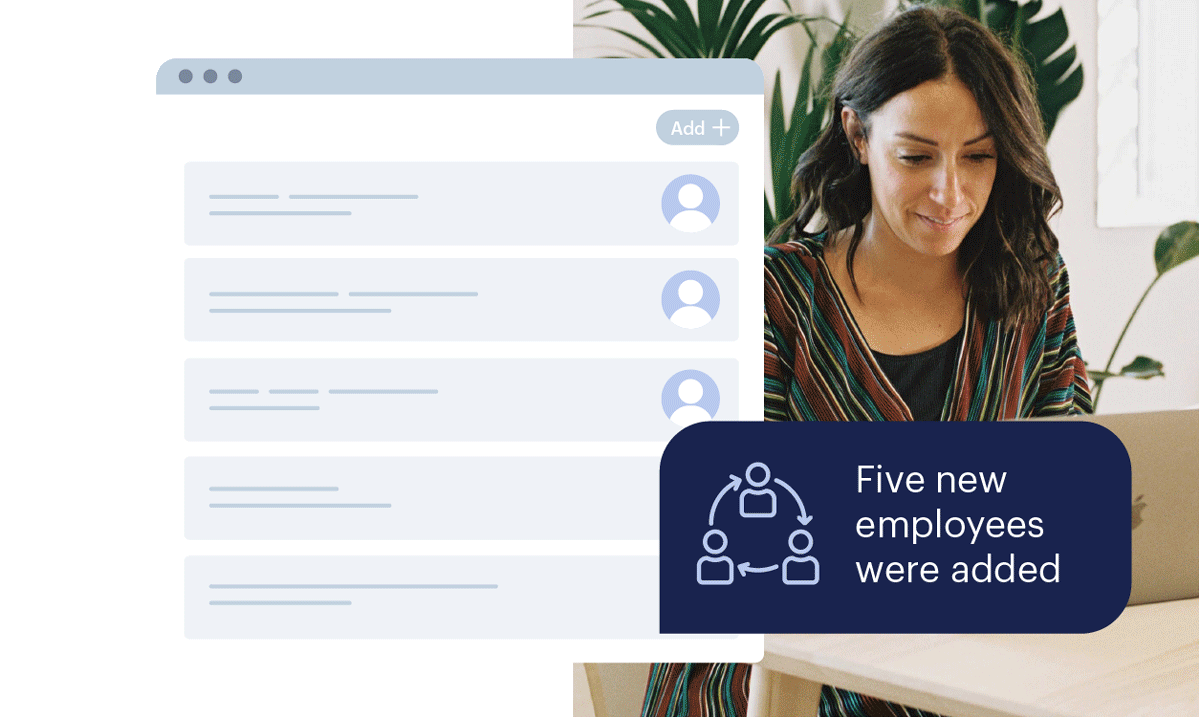 Do more with TravelPerk
Build your own personalized integrations so TravelPerk slots seamlessly into your company's way of working. Our self-serve docs are easy-to-use so you can get started quickly.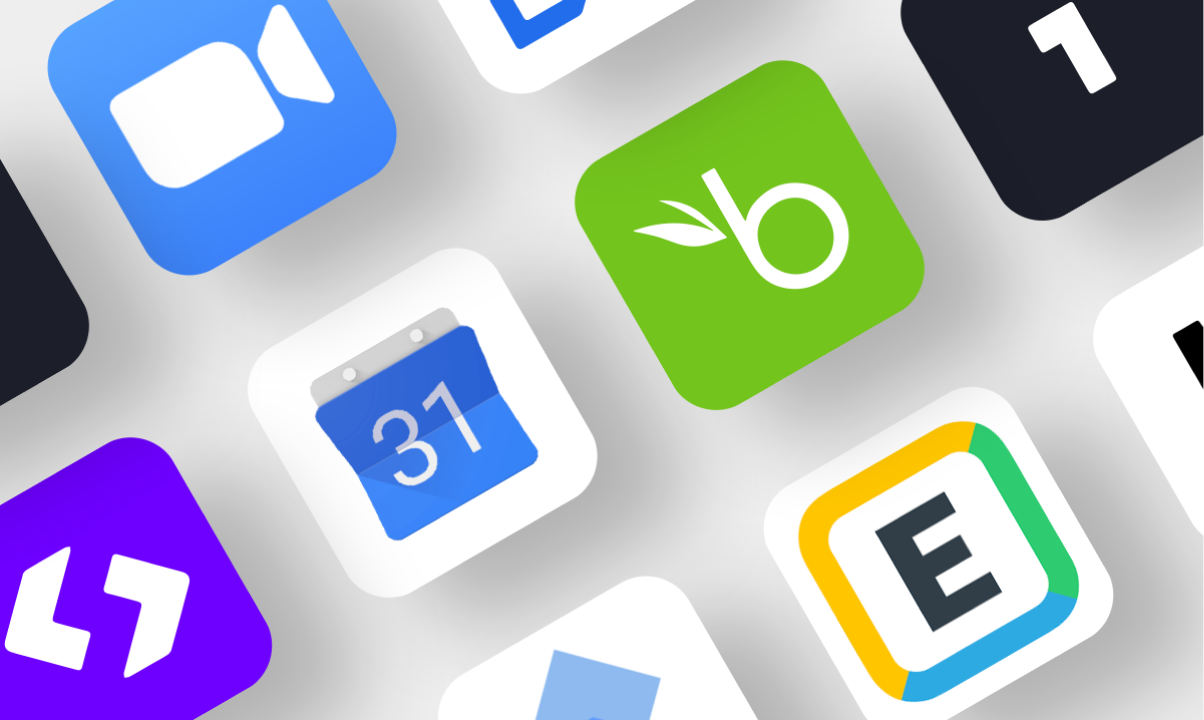 Promote your apps for free
Reach thousands of SMBs when you share your integrations on our marketplace. Create tools that businesses need to optimize their processes—and market them at no extra cost.