In the age of technology, many are questioning whether the days of the business lunch are over. When we can conduct meetings online, is there a need to wine and dine on company time? What is it about doing business outside the boardroom that continues to appeal despite increasing options to take our interaction online?
The restaurant is the boardroom for grown-ups and lunch is the real meeting.

"Make a Meal of It." The Entrepreneurs, 2020.
What are the benefits of a business lunch over a more standard office-based meeting?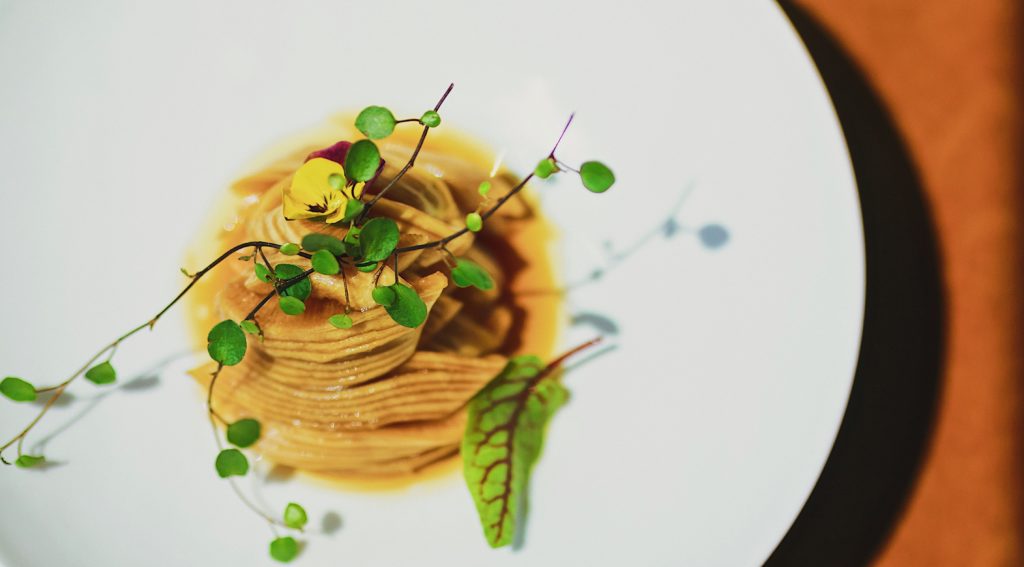 After being relegated to Zoom call meetings for most of 2020, many of us have had a sharp lesson in the actual value of doing business face-to-face. As humans, we crave interaction, and whether it's securing a new deal or maintaining relationships with our clients, communication always flows better in person. Many of the world's most admired organizations continue to have large budgets for corporate travel instead of video conferencing, and for good reason.
1. Lunch meetings offer an opportunity for a stress-free sales pitch
Sharing good food is a beloved tradition that unites cultures globally. Moving your business meeting into a restaurant setting alleviates the pressure on all sides. Delivering a pitch becomes easier, and listening to ideas is way more enjoyable over a delicious meal. It also creates a level playing field where neither side has to be on the other's home turf.

Counterintuitively people set aside more time for a business lunch than they will for a typical meeting, giving you more time to talk. Plus, the office is full of distractions and coworkers who could interrupt. Taking yourself away means you can focus entirely on the task at hand.


2. Go the extra mile to get the edge on your competitors
The best thing about a fantastic business lunch is that it's memorable! While others might settle for a quick meeting, taking the time to impress and get to know your potential clients can pay off in dividends! Not only will you stick in their mind much more, but you are already showing your willingness to go the extra mile for their business. Just don't forget to discreetly pick up the cheque by slipping the waiter your credit card.
3. A personal approach leads to more client retention
A lunch meeting creates a more casual environment for sharing common interests and values that strengthen business relationships. In a business setting, sharing personal information can be weird and, at worst, inappropriate. But part of the joy of the business lunch is getting to know each other a little more. Having a more personal approach not only makes doing business more enjoyable, but a client is less likely to give you the chop over someone they are meeting for the first time.
Hot list 2021: The best restaurants for a business lunch around the world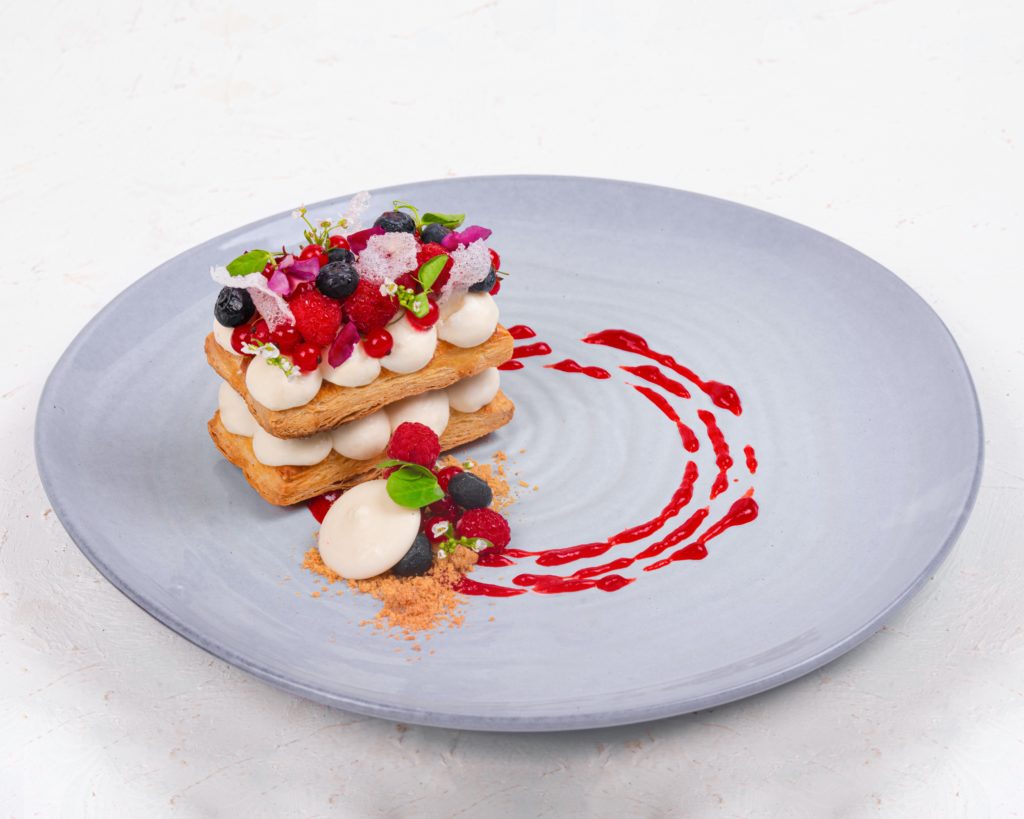 Are you planning a business trip where you need to impress? Is your client more traditional, or are they keen to be seen in the trendiest hotspots? Think about what type of dining experience will suit your client best, and check out our top restaurant recommendations for business lunches in…
Chicago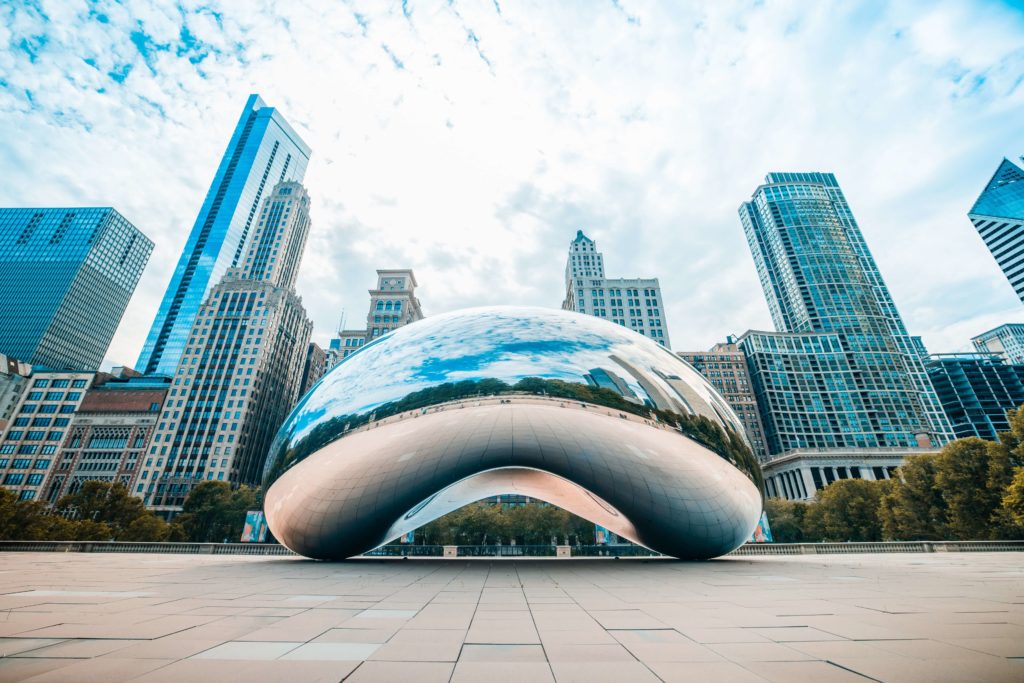 In a town synonymous with steak, this chic eatery stands out with its different approach. Sure to impress your foodie clients, what better way to bond than over shareable tapas-style plates of delectable Mediterranean delicacies.
Housed in a historic print shop, patrons of Sepia are drawn to its warm and inviting ambiance. Harmoniously mixing tradition with a contemporary twist, the menu celebrates local artisans and the finest seasonal produce.
A firm Chicago favorite, this female-owned steakhouse celebrates its 30th anniversary this year. With its sleek decor and a menu that will please all palates, Kinzie Chophouse is a top choice for a business lunch in the windy city.
New York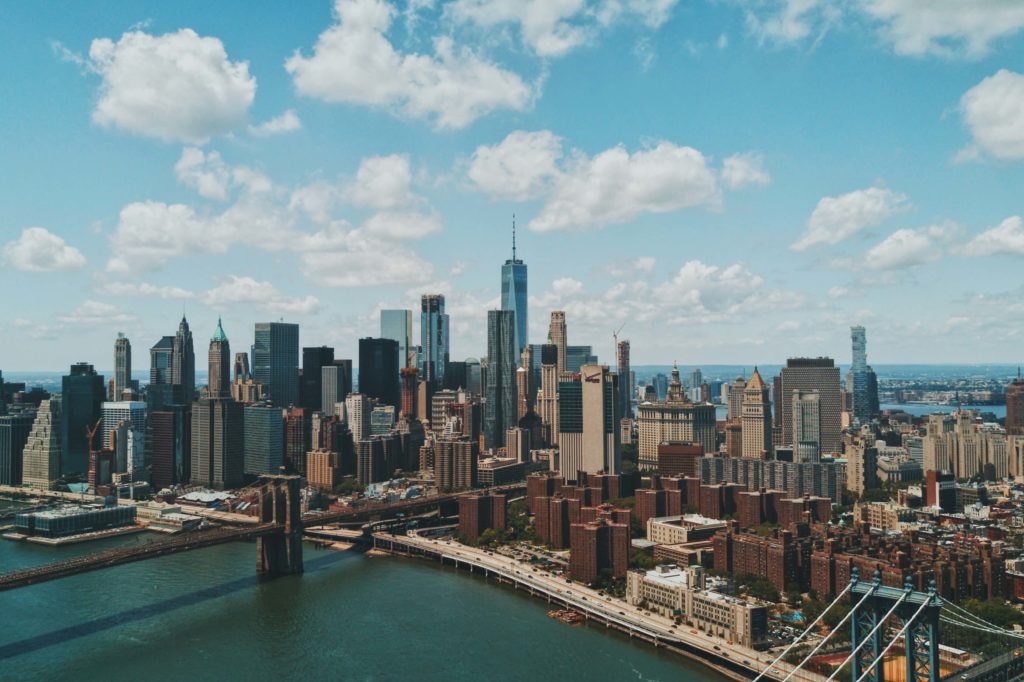 The name Balthazar has secured a spot in nearly every restaurant guide in NYC, and for a good reason. A bustling spot with a divine menu and a fantastic SoHo location. Balthazar has become a dependable favorite for corporate diners.
Not your typical Italian restaurant, the surroundings of the Wall Street branch of Cipriani's is the ultimate power lunch backdrop. Start with a refreshing drink on the terrace before moving inside, where the interior lends itself to sealing important deals.
A short stroll from Central Park and Times Square, Estiatorio Milos is known for its fresh ingredients and open-air kitchen. Seafood lovers will adore the fish market selection, while others will also be pleased with the menu of appetizing Mediterranean classics.
San Francisco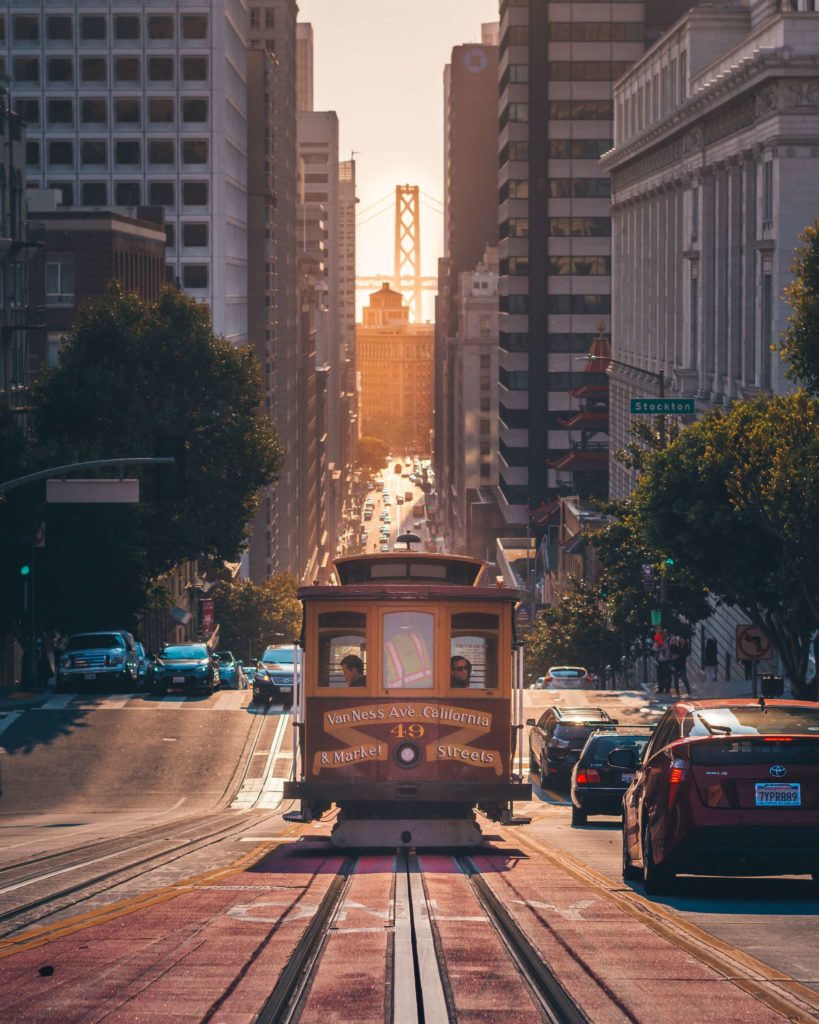 Brimming with historic charm, Boulevard expertly pairs a menu of sustainably sourced offerings with a buzzing ambiance to create a heartful dining experience. Topped off with impeccable service, and it's easy to see why it's a staple of the San Fran foodie scene.
While the name might be slightly brash, this bay area brasserie has an undeniable wow factor. Boasting a trendy industrial style, organic produce, and breathtaking views, diners can enjoy outdoor dining year-round thanks to the heated patio.
A short hop from the Embarcadero and Bay Bridge, chef Mourad Lahlou pays homage to his heritage with contemporary Morrocan flavors. While it sits on the pricier side, the food is exquisite. A rare gem where clientele review the accompanying sides with equal passion and fervor.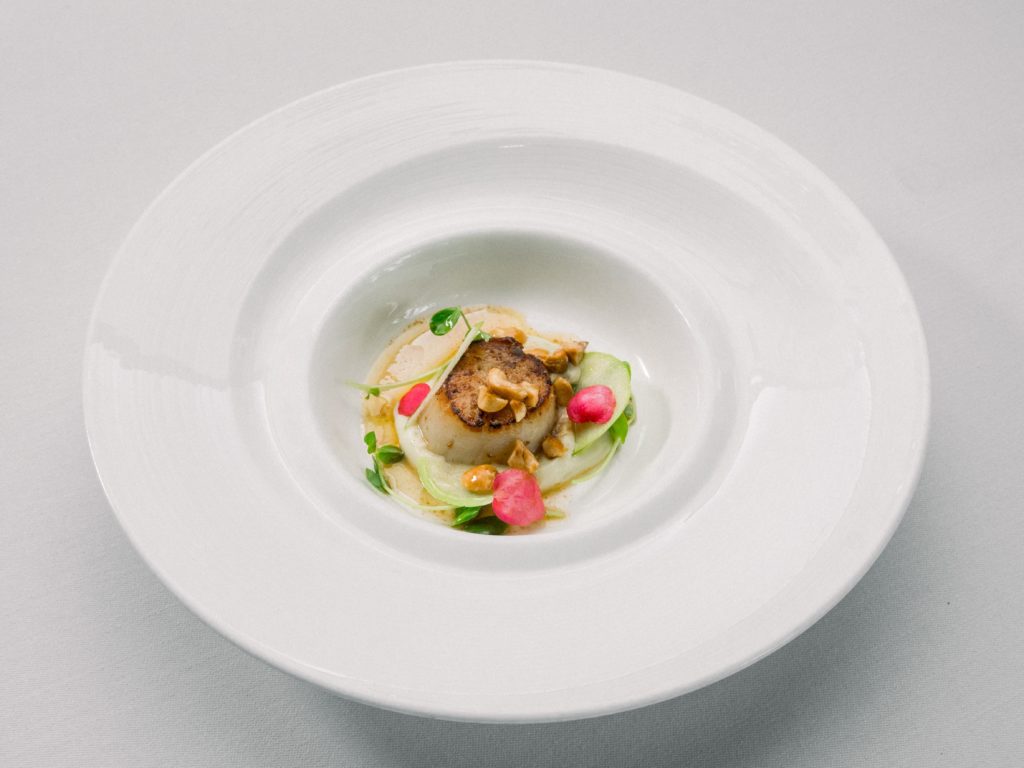 Toronto
Upscale ambiance, jaw-dropping views, and Michelin experienced chefs all come together at Canoe. Overlooking the iconic CN Tower, there is plenty of space to hold your business discussions over plates of contemporary Canadian cuisine that are almost too pretty to eat!
Combining Latin specialties with a striking art deco vibe, Lena is the perfect spot for those energetic business discussions! If you need to meet a little earlier, they also offer one of the best brunch menus in town.
With a waterfront location and effortlessly cool aesthetic, it's easy to understand the hype around Miku's new Toronto chapter. Initially established in Vancouver, their Aburi sushi is known to create lines around the block.
London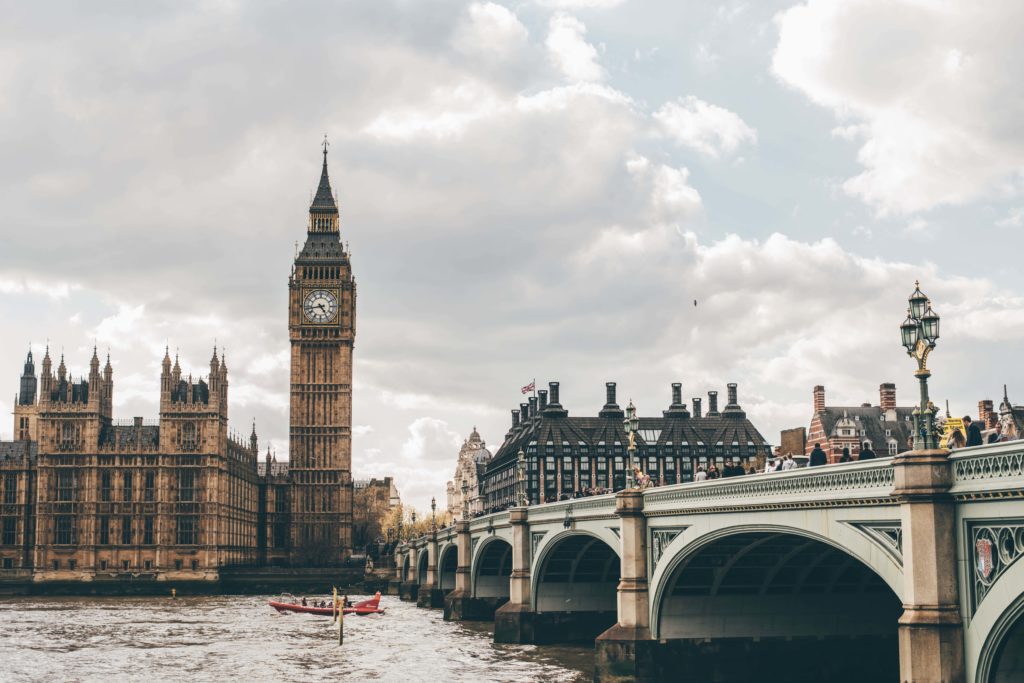 Known for its innovative menu and sleek design, Frenchie is the perfect choice for a trendy but understated business lunch. A little piece of Paris in the heart of Covent Garden, make sure you don't leave without trying one of the famous bacon scones with clotted cream.
An unforgettable business lunch is guaranteed at 110 Bishopsgate. Overlook architectural icons as you whisk up in a glass elevator to the highest rooftop in the city. Once you arrive, clients will be blown away by the menu of creative fusion cuisine and 360-degree panoramas over the capital.
With an exquisite menu of British classics and an enviable Piccadilly location, you can't go wrong with lunch at The Wolsey. Fashioned after the grand cafes of Europe, your guests can sample a quintessentially English afternoon tea while savoring the lavish decor.
Madrid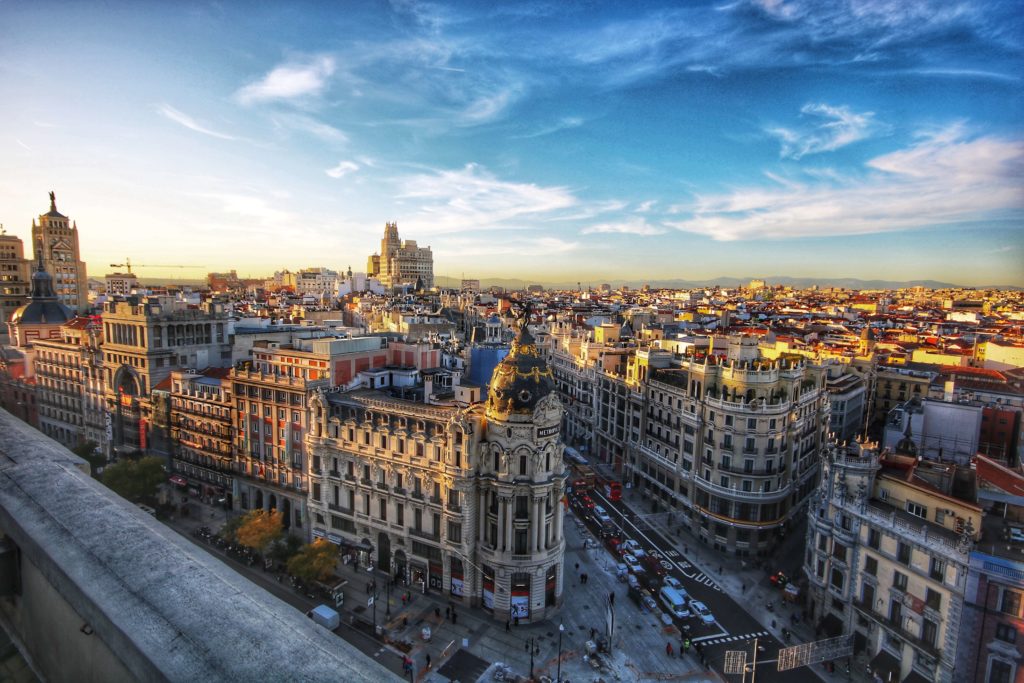 Boasting one of the best terraces in Madrid, Rocacho prides itself on its straightforward yet sophisticated approach. Showcasing the best of Spanish cuisine, the produce is thoughtfully sourced and served in elegant surroundings.
Labeled as "worth traveling for" by USA Today, Tatel's menu of delectable dishes is made entirely from organic and local produce. A favorite with celebrities, soak up the art deco interiors while savoring the famous Milanese beef with poached egg and truffle or the flavorsome paella.
If you can secure a reservation at Ten con Ten, you are bound to impress! Over a decade since its opening, and it's still a hot lunch spot for Madrid foodies. The warm atmosphere, mouthwatering menu, and excellent service set the scene for success!
Paris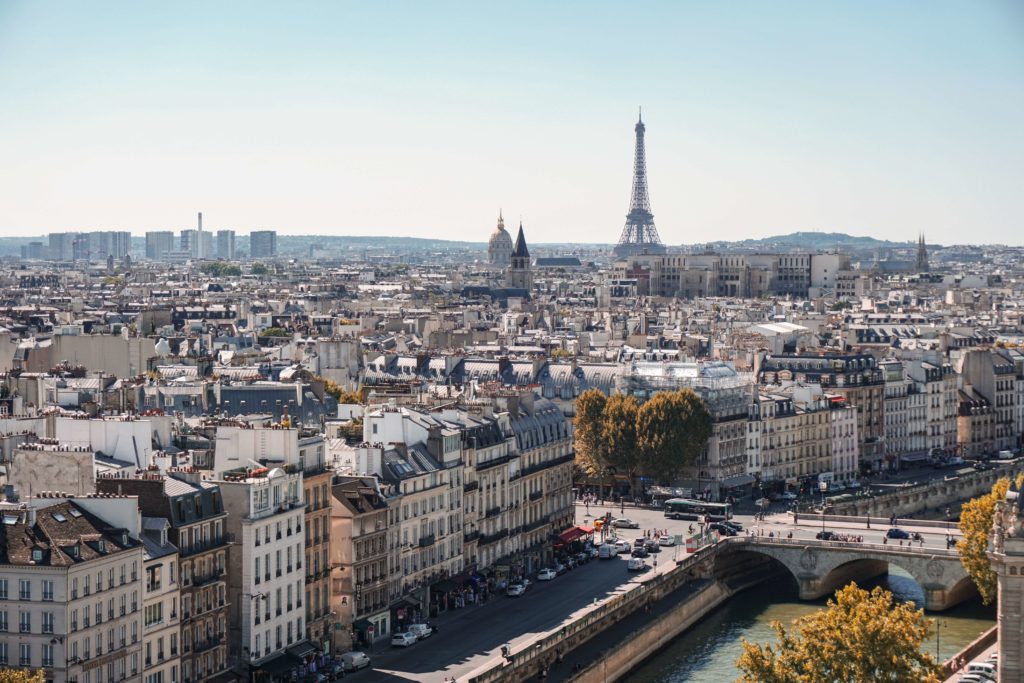 Intrinsically woven into the fabric of Paris history, Fouquet has been elegantly perched on the Champs Elysées since 1899. With an extensive menu and opulent interior, it was the setting President Sarkozy chose to celebrate his election victory in 2007.
If you would like to pair your Parisian lunch meeting with outstanding views, then look no further than Maison Blanche. With a central location on the bustling Champs Elysées, its penthouse position offers unparalleled vistas over the Eiffel Tower and Invalides.
Crisp white walls with rustic embellishments provide the background for an understatedly Michelin-starred lunch in the 7th arrondissement. Japanese chef Shinsuke Nakatani serves delicate small plates of seasonal fare that are sure to delight even the most discerning of clients.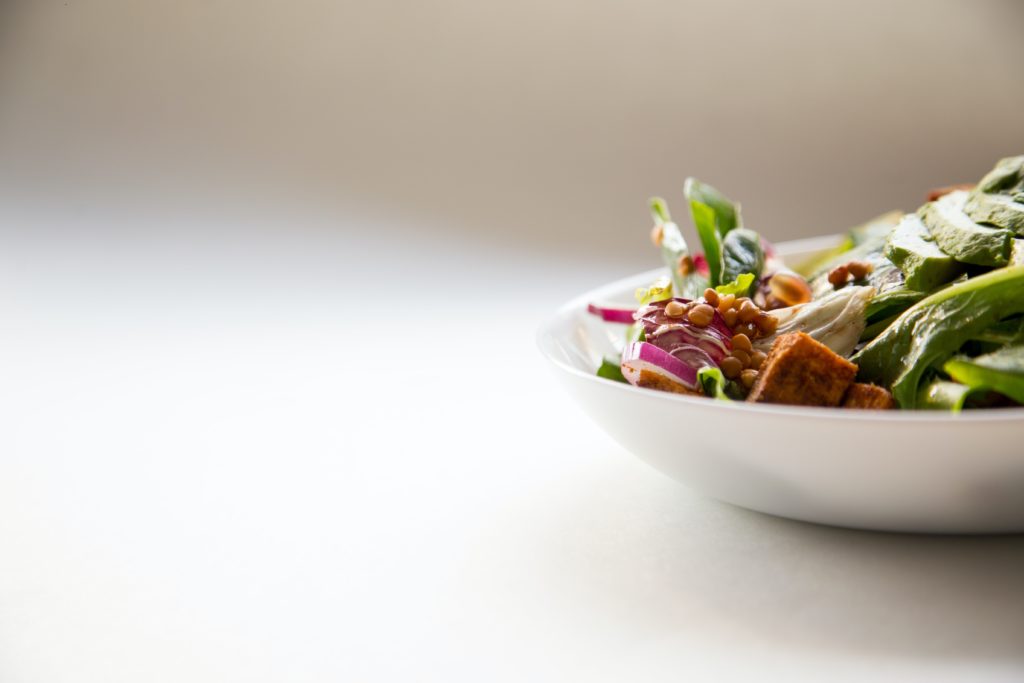 Dubai
With a crisp style and indulgent dishes, Bagatelle aims to bring contemporary French opulence to the heart of Dubai. With a thoroughly modern vibe, locals regard Bistrot Bagatelle as one of the best restaurants in the city. But be sure to stick to lunch as the evenings are a more lively affair.
A favorite of the New York culinary scene since 1984, Indochine is bringing its distinct menu of French Vietnamese flavors to Dubai. A sumptuous setting with striking decor and welcoming air, Indochine is the ideal backdrop for talking business.
A haven in the heart of Dubai's financial district, sample steaming plates of dim sum in decadent surrounds at Royal China. Thoughtful details remove any potential for an embarrassing faux pas. Chopsticks and cutlery come side by side, and the famous crispy duck pancakes can be served pre-assembled.
Singapore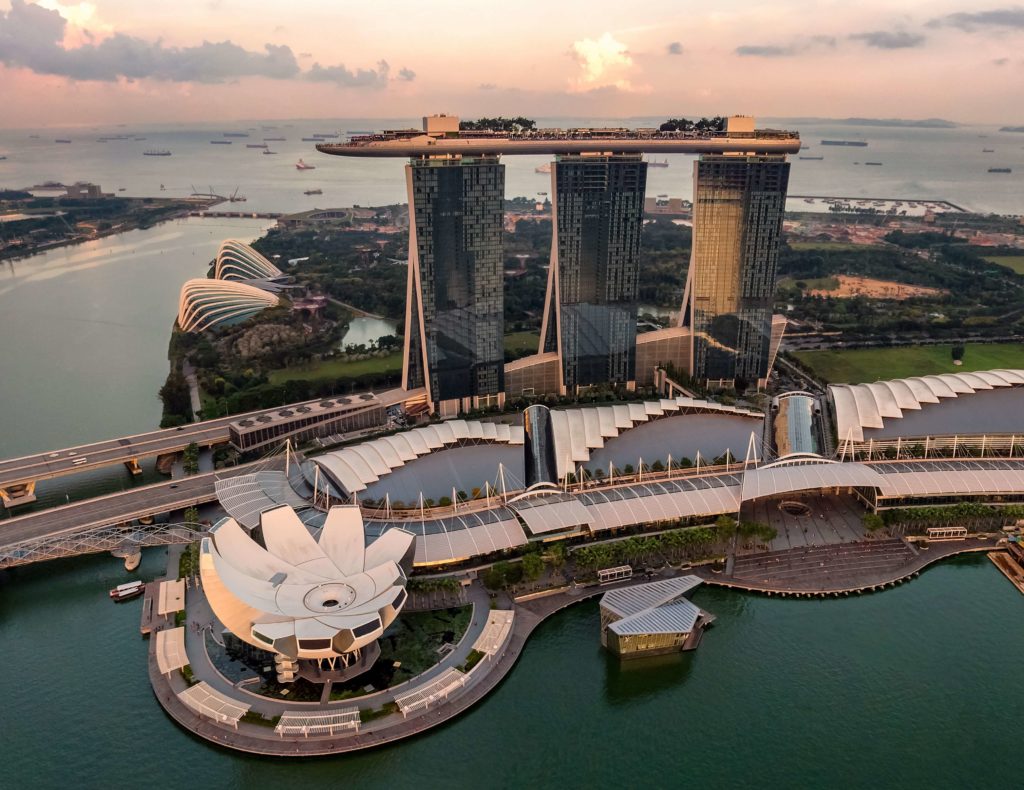 Make plans for a memorable meeting with lunch at this chic Singapore offering. Overlooking the mesmerizing skyline of Marina Bay, the breathtaking views are only second to chef Sam Chin's bold fusion menu.
Those looking for a more laid-back option can still enjoy fine dining at this centrally located bistro. Headed by Michelin experienced chefs, the menu blends influences from Europe and South East Asia into delicious dishes like red snapper in green curry emulsion.
If a tranquil ambiance and unobtrusive service are what you need to nail your pitch, then Summer Pavilion is the place for you. This elegant oasis serves classic Cantonese fare and has held its Michelin star for four consecutive years.
Tokyo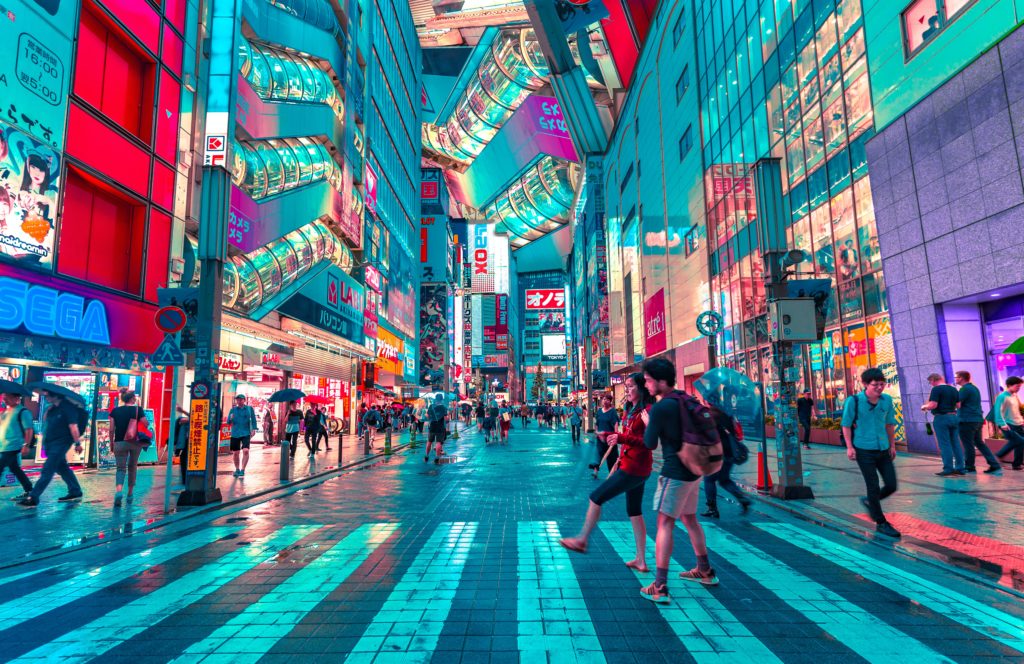 If you need a more casual hotspot, look no further than the ultra-friendly Cibi. Run by a husband and wife team, their ethos of joy is infectious and evident in the heartfelt menu of Japanese-Australian-inspired dishes.
The ideal arena for a power lunch, the teppanyaki grill at Hama provides the perfect conversation starter to break the ice. Discuss the details of that new deal as the chef prepares your world-class steak with a side of Japanese flair.
Staggering skylines and carefully crafted sushi are served hand in hand at Sushi Shin. An unforgettable experience for sushi lovers, this intimate restaurant is the creation of master chef Masaaki Miyakawa.


Are you visiting another destination? If you are a premium TravelPerk member, get in touch with our concierge team, who can help ensure your next business lunch hits all the right notes!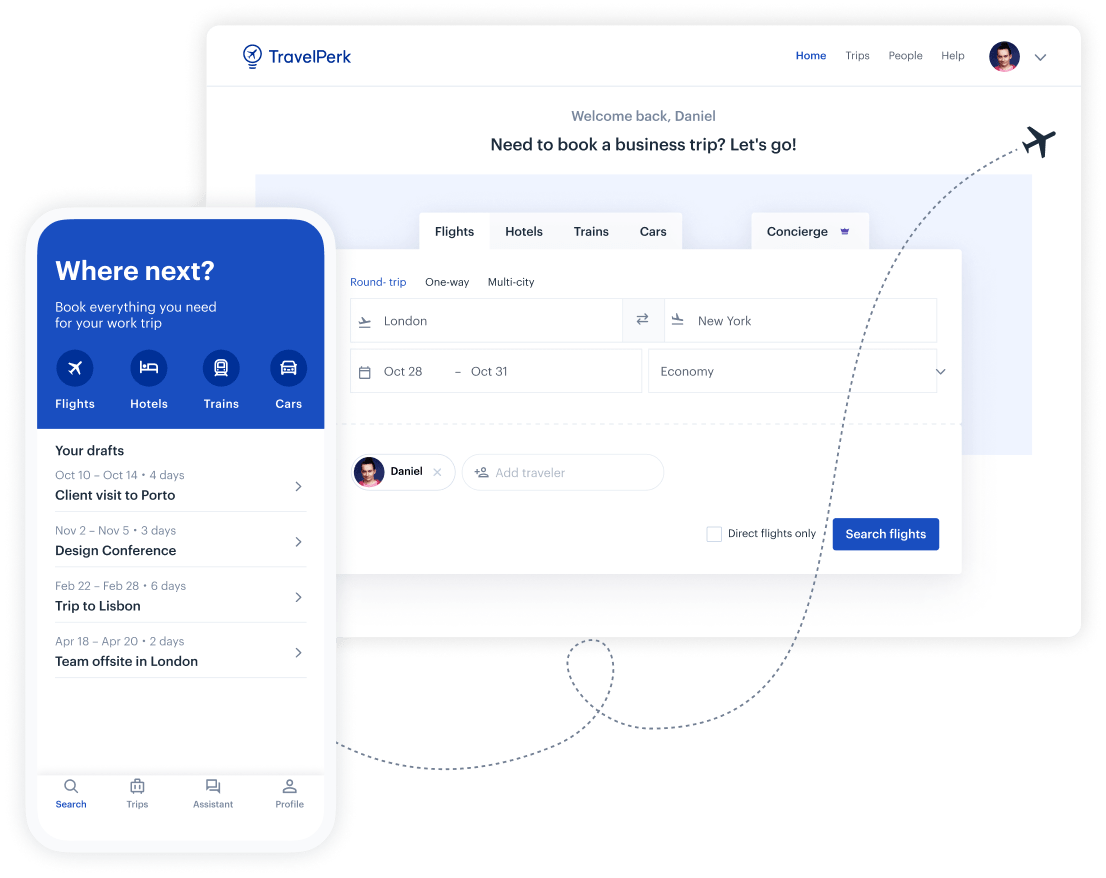 Make business travel simpler. Forever.
See our platform in action. Trusted by thousands of companies worldwide, TravelPerk makes business travel simpler to manage with more flexibility, full control of spending with easy reporting, and options to offset your carbon footprint.

Find hundreds of resources on all things business travel, from tips on traveling more sustainably, to advice on setting up a business travel policy, and managing your expenses. Our latest e-books and blog posts have you covered.

Never miss another update. Stay in touch with us on social for the latest product releases, upcoming events, and articles fresh off the press.