So, you're traveling to Spain on business and you need a reliable Madrid travel guide? Sure, everything out there's made for tourists. But not this. TravelPerk's Madrid City Guide is made for business travelers, by business travelers. You're welcome.
Traveling to Madrid during COVID-19
Spain was undoubtedly one of the countries that were hardest hit by COVID-19, with some of the strictest lockdown measures in Europe back in 2020. The Spanish government issued a state of alarm that lasted from May 2020 to May 2021, when it officially ended. Madrid was one of the regions with the least stringent measures in 2021—while other regions closed down shops, restaurants, and other leisure activities, Madrid allowed them to stay open. Now, travelers to Madrid can enjoy a city where life continues as normal.

Here's what you need to know about traveling to Madrid for business post-COVID:
You must wear face masks on all public transportation, including private hire cars.

You also have to wear your face covering whenever you're indoors. At restaurants, bars, and in offices, you can take them off while seated but must wear them while moving around.

You do not need to present proof of vaccination or a negative PCR test result to enter venues like shopping malls, restaurants, bars etc. This requirement has been discarded by the Spanish government for the time being.

Travelers who present a valid international certificate proving that they're fully vaccinated against COVID-19 can enter the country with no testing requirements.

Those who do not have proof of full vaccination must present a negative PCR test taken at most 72 hours before their departure. Conversely, travelers can present a negative rapid antigen test taken 48 hours before departure.
You can learn more about Madrid travel requirements by using TravelSafe or checking the Ministry of Health website.
Madrid's business districts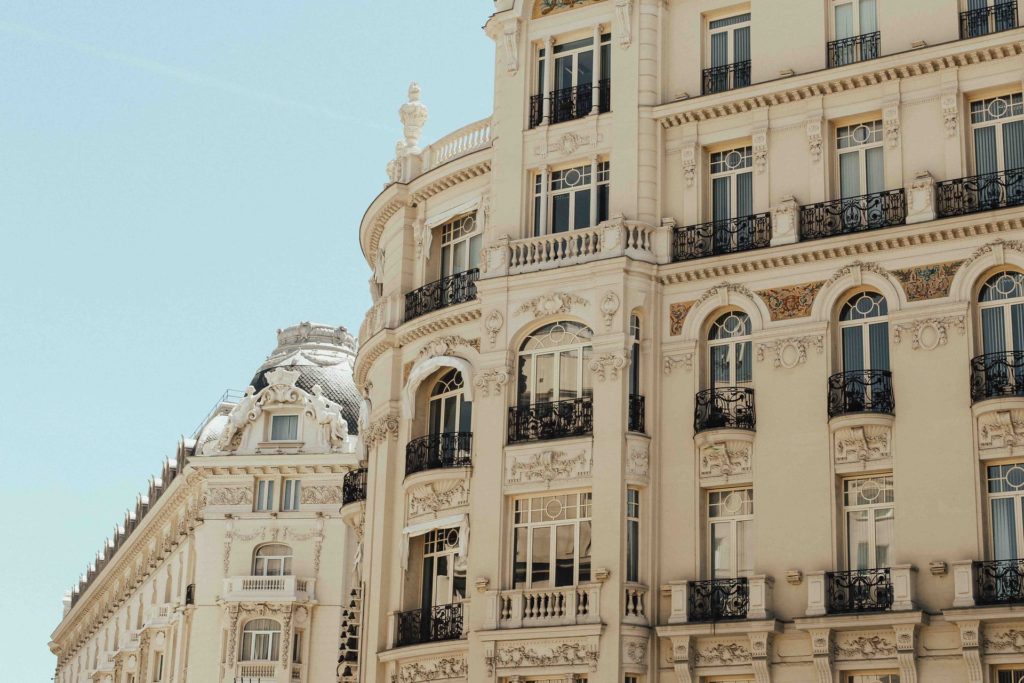 Las 4 Torres (The 4 Towers)
Known as the Four Towers Business Area, there are now actually five towers marking the skyline of Madrid. The fifth tower was opened in 2021 and is home to one of the country's prestigious business schools, IE University. The business park is one of the city's most modern constructions, and plays host to numerous multinational giants like Mastercard, Red Bull, Deloitte, PwC, and KPMG, to name a few. It's also the location chosen by the embassies of the UK, Netherlands, Canada, and Australia. While a little more out of the way from the city center, the Four Towers are quite well connected to the city's intricate metro system.
Gregorio Marañon
The most central of Madrid's business regions, this neighborhood sits at the intersection of the AZCA area, Paseo de la Castellana, and your more trendy areas like Barrio Salamanca and Chamberi. Many law firms, including Dentons and Ontier, opened offices in that area as a result of its incredibly central location and easy access to all other business districts. The embassy of the United States is also a stone's throw away. Business travelers coming to visit colleagues or clients in this area rejoice! You've hit the jackpot of business districts and can enjoy some of Madrid's best bars, restaurants, and shops in your free time.
IFEMA
Located closest to the Madrid Barajas Adolfo Suarez Airport, the IFEMA Business District is named after one of the city's largest convention centers. The COP25, for example, was hosted at IFEMA and brought together some of the biggest minds in climate change in 2019. Conventions, fairs, conferences, and summits abound in this area—and it's no surprise then that large companies like Engie, TOTAL, Sacyr, Zurich, Roche, and Iberdrola have decided to set up shop at IFEMA.
AZCA
Often referred to as Madrid's skyscraper district, this is the city's main financial hub with plenty of local and international companies choosing to open offices in that area because of its connectivity to the rest of the city and the AVE (Spain's high-speed rail service). Large-scale companies like Google, HSBC, Société Générale, Accenture, and even Jaguar have offices in this neighborhood. It's an area full of hotels, restaurants, and bars—not to mention you're walking distance from Real Madrid's Santiago Bernabeu football stadium.

Traveling to and around Madrid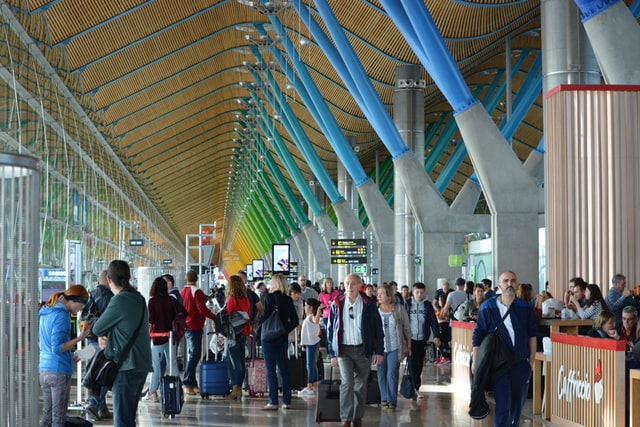 Madrid airport
Getting to and from Madrid is fairly easy from most international airport hubs. The Adolfo Suárez Madrid Barajas airport serves over 160 routes, connecting travelers from all over the world to the Spanish capital through its four terminals.

Getting to and from the capital's airport is much easier than in other large cities. Taxis line up around each airport terminal and charge you a flat rate of 30 euros to get you to the city center. You can also book a private-hire car service like Uber or Cabify in advance to collect you upon arrival.

For those hoping to travel with public transport, Line 8 on the underground will take you straight to one of the city's main stations in Nuevos Ministerios. This is a particularly useful option for business travelers going to Gregorio Marañon or the AZCA business district. It takes just 30 minutes.
Traveling by train
Madrid is tremendously well connected by rail with the rest of the country. In fact, the Spanish rail system can actually connect you all the way to France! If you're traveling between Madrid and Barcelona, for example, most Spaniards would recommend you take the AVE—the high-speed train. Madrid's main train stations include:
Estación Madrid - Puerta de Atocha
This train station will likely be your primary port of call if you're traveling around the country by rail. It serves destinations like Barcelona and Seville, as well as smaller cities like Toledo. You'll often see busy business people hopping on and off the platforms as they rush between meetings!
Estación Madrid - Chamartín
If you've got business up on the Northern coast of Spain, you'll likely be passing through Chamartín station. Most trajectories will take you up towards Bilbao or Santander, although you can also catch a train to Segovia for a day trip or meeting.
Madrid's 3 best taxi apps
Sure, sure, we know you're an Uber fan. Cabify is the Spanish answer to Uber, operating in both Madrid and Barcelona with the largest fleet of cars and a lighting-speed response time. The cars all come equipped with water bottles for passengers and have been properly equipped to deal with transporting people during this global health crisis.
Surprise, surprise! There's an Uber in Madrid. As always, Uber is a trusted and reliable mode of transportation—and an easy choice for business travelers using the service at home. Keep your eyes peeled for the odd Tesla car that might come your way! Uber in Madrid has taken all the necessary precautions to comply with local health authorities' safety guidelines in these times.
This app digitizes how to hail city cabs. It's available in over 100 cities and is particularly prevalent in Madrid. Whether you decide to use the app (that works much in the same way as Uber) or simply hail a car on the street, rest assured that this service is completely equipped to keep you safe from COVID-19 as you travel through Madrid.
Public transport
The two main ways of getting around Madrid using public transport are the metro and the bus. For business travelers on the go, the metro is likely to be the preferred option due to its speed and ability to connect the business districts to the city center. There's a famous saying that it takes you 30 minutes to get wherever you need to go in Madrid, with whatever means of transportation. Both the metro and bus systems are reliable, timely, and can connect you to any part of the city in 30 minutes or less.

To use either service, you can pay using a contactless credit or debit card, or purchase a 12-journey transport card from any underground station.
Ride-sharing services
Zity, ShareNow, Acciona Mobility, Free2Move, and Wibble are astounding successes in Madrid. Madrileños of all ages use these car-and-bike-sharing services in an attempt to curb the city's carbon footprint, reduce traffic jams, and free up much-needed parking spaces. Just download any one of these apps, register your driver's license number and you're good to go! These electric vehicles will have you zooming through the city in no time.
Where to stay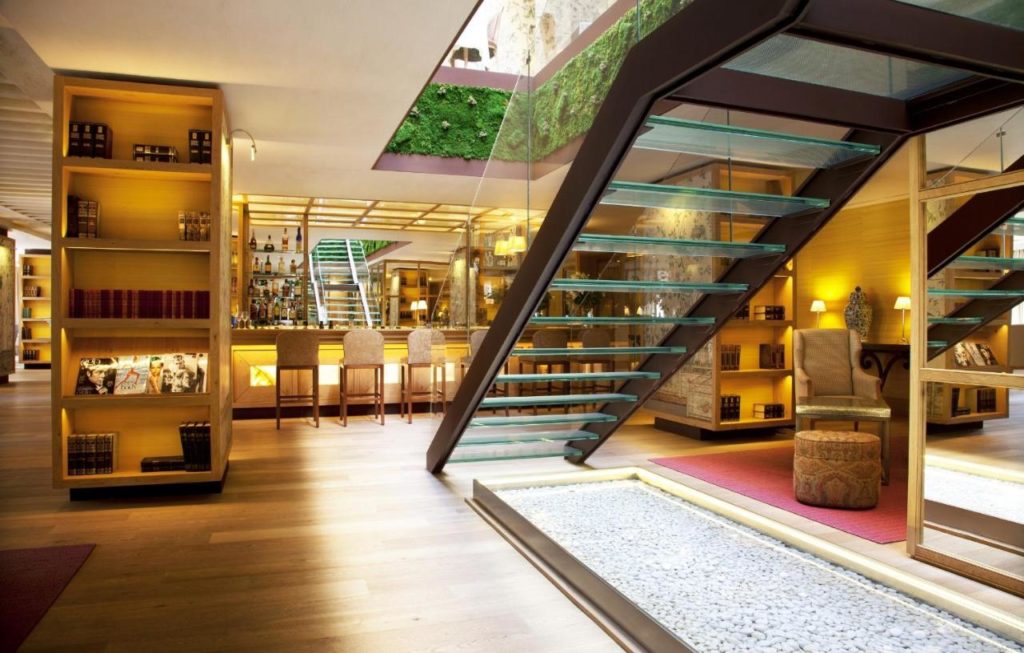 This spectacular hotel in the heart of Madrid's trendy Justicia neighborhood is a force to be reckoned with in the world of hotels. This 5-star hotel is just a 10-minute walk from the famous Paseo del Prado and its art galleries, features a full-service spa, rooftop bar, two gourmet restaurants, and a private dining room for events. The private rooms feature deep-soaking bathtubs that are just perfect for a busy traveler jetting between meetings after a long day. Put simply, it provides the ultimate hotel experience.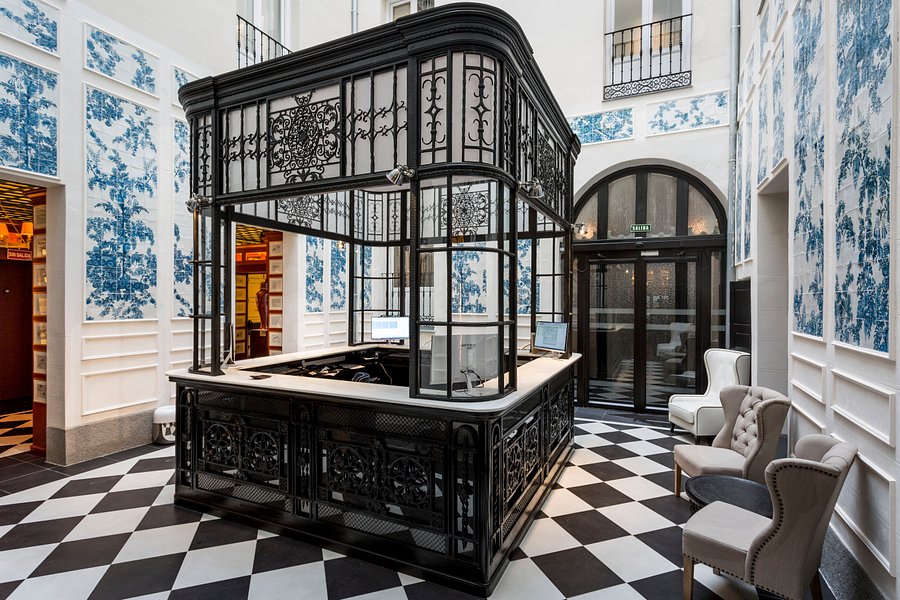 The Only You Boutique Hotel in Madrid is the definition of a luxury urban hotel. Set in a historic 19th-century mansion in the city's Salesas neighborhood, this boutique hotel offers all the amenities a modern business traveler needs. Pamper yourself at the full-service spa or enjoy a Spanish meal with a twist at their gastro bar after a long day of meetings! At just a short walk from some of the city's main attractions like the Thyssen-Bornemisza National Museum or the Retiro Park, this hotel is perfect for travelers looking to mix business and pleasure.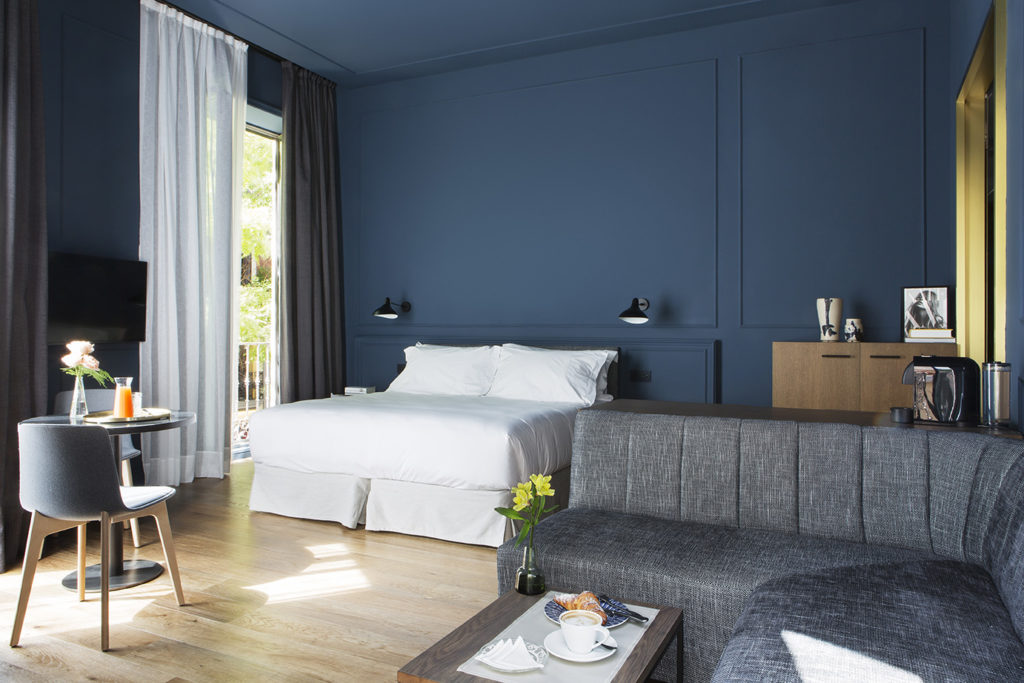 For those hoping to find themselves in the city's "Golden Mile", TÓTEM Madrid's got it all. Located in the fashionable, high-end district of Barrio Salamanca, this is the ultimate hotel for business travelers hoping to take in the city, do a spot of shopping, and easily get to and from the main business areas. At just a short walk from the offices that congregate around Gregorio Marañon, this stylish establishment can cater to all of your needs from serving delicious cocktails to giving you a sanctuary within which to relax and unwind.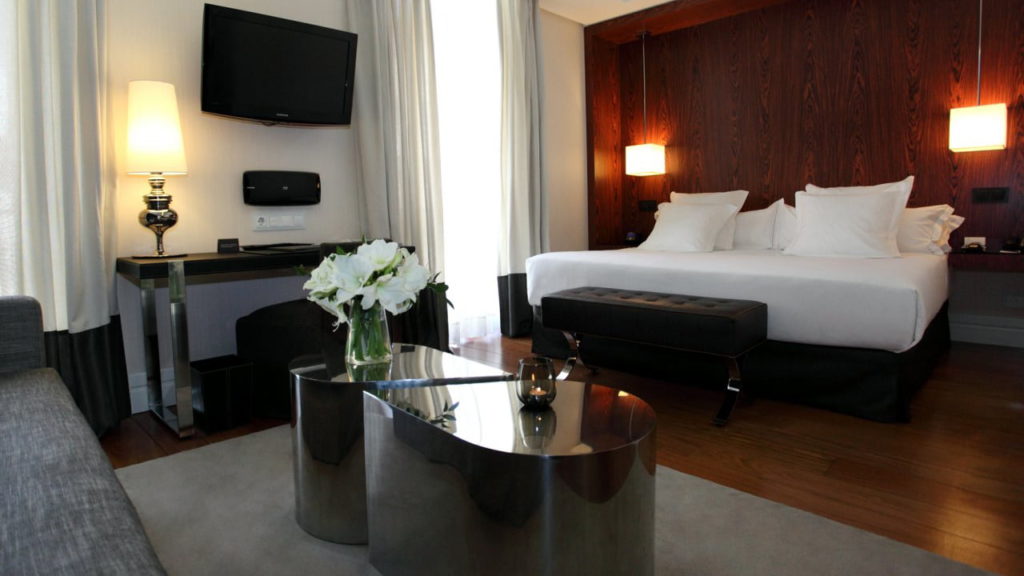 Rarely does a name so well fit its subject. Madrid's Hotel Único truly offers a unique experience for business travelers. Its location in the heart of the Barrio Salamanca district, walking distance from the city's main square Plaza de Colón and primary avenue Paseo de la Castellana, gives it easy access to the entire city. The stylish interiors and 2* Michelin restaurant make sure you feel pampered and well taken care of throughout your trip. The concierge service, shuttle to and from the airport, town car service, business center, and meeting room help you get the job done.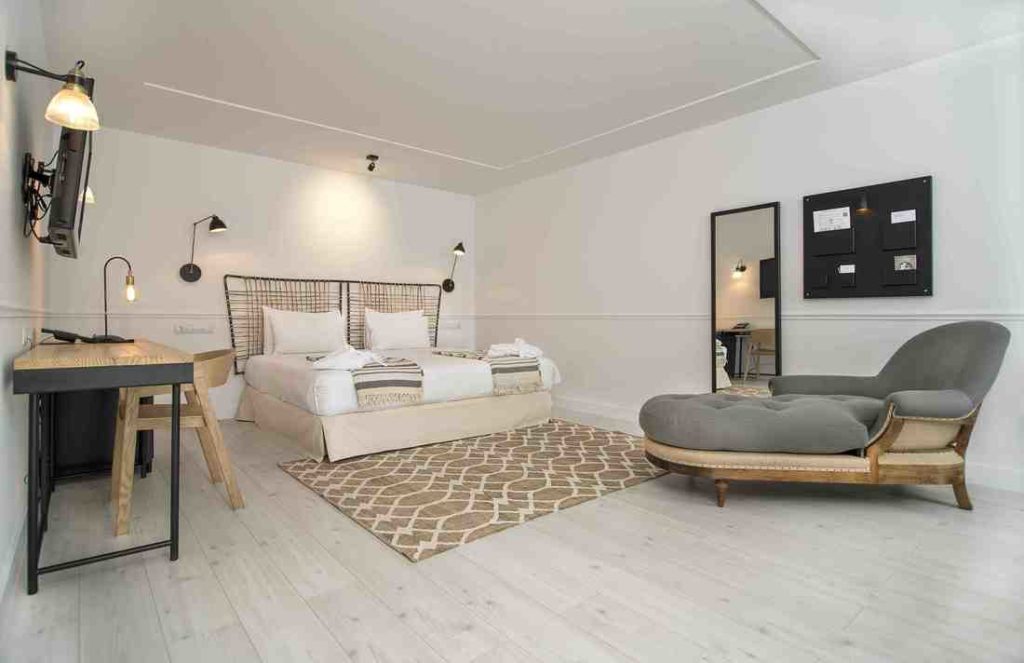 Only business travelers with a love of design, artisanal gin, and the hustle and bustle of Madrid's trendiest neighborhood will stay at the 7 Islas Hotel. With minimalism at the heart of what they do, 7 Islas boasts stylish bedrooms with an industrial look, a useful business center, and a mind-blowing restaurant with a seasonally changing menu. It's in the perfect location for business travelers looking to explore Madrid's old town tapas bars in their free time, passing by famous landmarks like the Puerta del Sol, Plaza Mayor, Plaza de Cibeles, and Gran Via Street.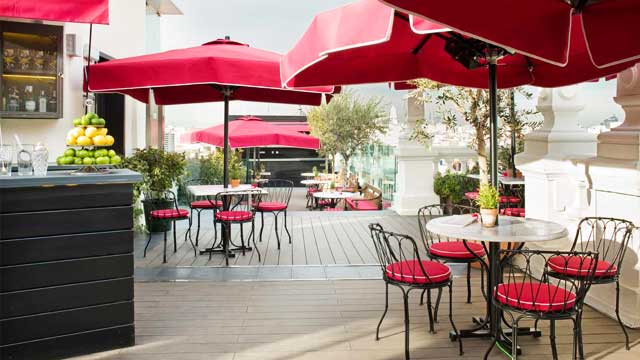 Hoping to impress a client with breathtaking city views, luxurious design, and a restaurant run by a famous Spanish chef? Yep, The Principal Madrid's got it all. With a trademark rooftop terrace in the center of Madrid, a large health spa, and a substantial business center, this hotel is really equipped to cater to all your business travel needs. Just a short walk from the must-see Prado Museum (or, Museo del Prado in Spanish), this is where any business traveler with a love of art and luxury should stay. Don't believe us? Just check out the 5 stars and rave reviews they've been granted!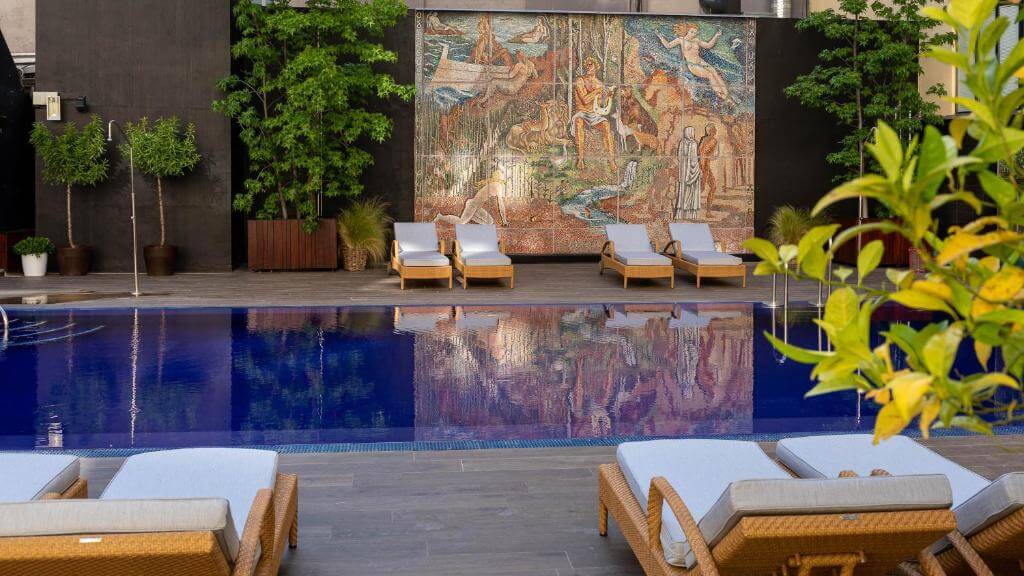 A touch of class, a spa fit for kings, and an elite clientele define the Wellington Hotel & Spa. Spain's jet setters, from influencers to entrepreneurs to bullfighters, frequent this staple of Madrid's Barrio Salamanca district. With a full-service spa offering massages, body treatments, facials, and a sauna, this is a haven for rest and relaxation after a day of running between meetings. Not to mention that there's a 24-hour business center and 910 square meters of event space available for hire to bring people back together face to face.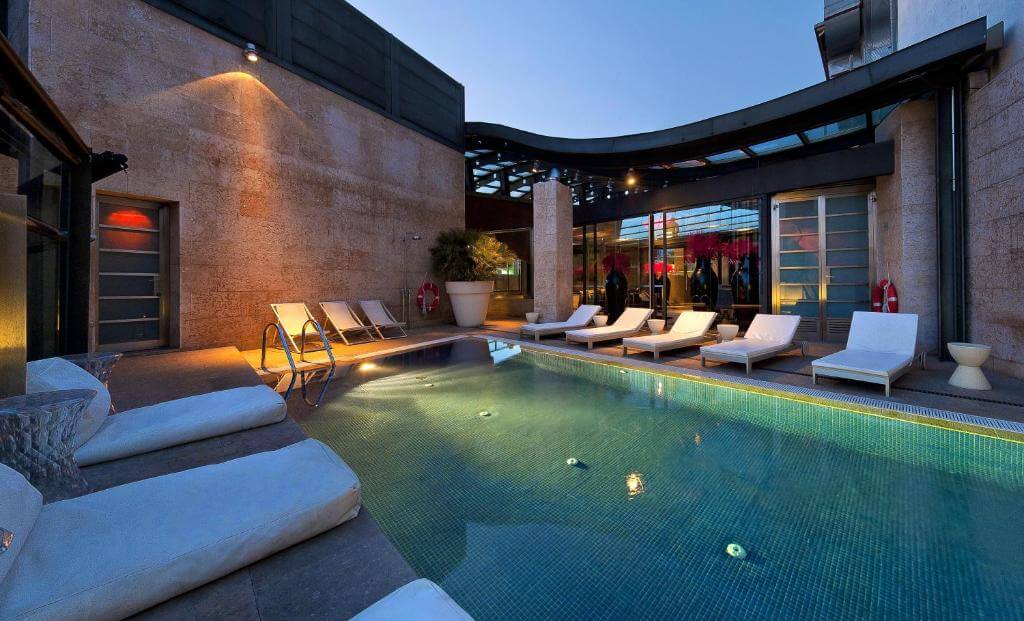 Design-lovers, rejoice! If you're into the right combination of classy and kitsch, modern and traditional, this is the place for you. The Hotel Urban is quite a sight to behold, and certainly provides a bit of escapism for the mind when you're not in the office or at a work dinner. This Art Deco hotel has everything you need—a fitness center, outdoor pool, town car service, 301 square meters of events space, conference rooms, and 3 incredible restaurants. There's really no need to ever leave the hotel, but if you did, it would probably be to marvel at this city's lively nightlife.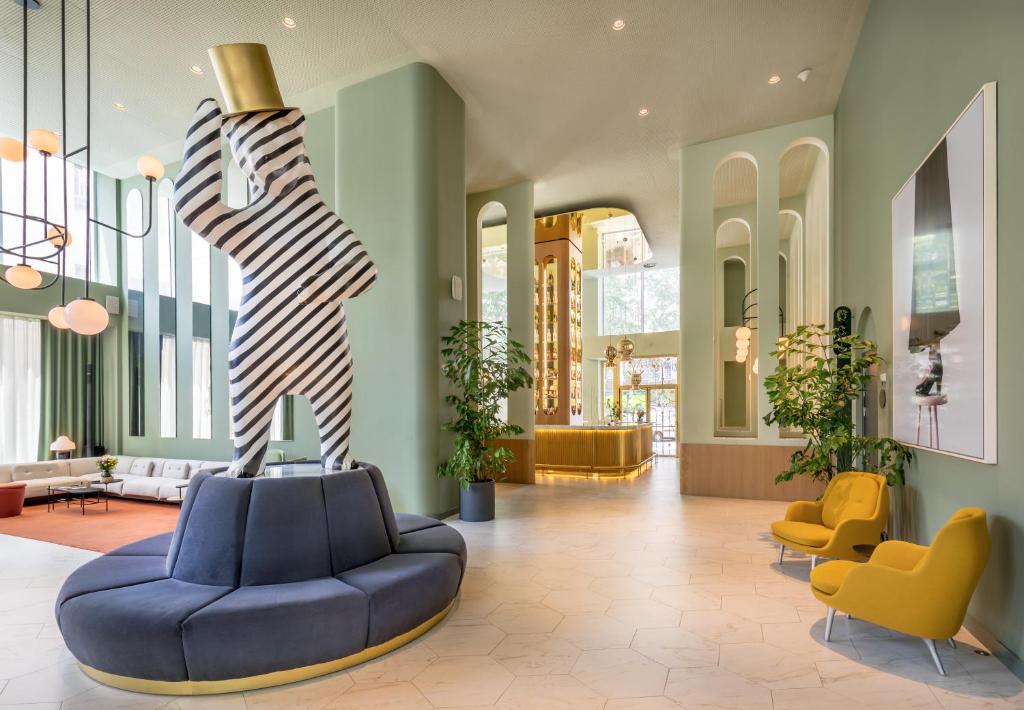 Wondering where the heart of Madrid is? The Barcelo Torre Hotel. Located on Plaza de España (does it get more Spanish?), you're just 10 minutes away from the Royal Palace and Gran Via Street. You're also incredibly well connected to all of the city's business districts, with direct metro lines leading you to each. This colorful, modern, happy hotel will make you more comfortable than you ever thought you could be on a business trip, with premium bedding, onsite massages, and newspapers in the lobby. What more could you ask for?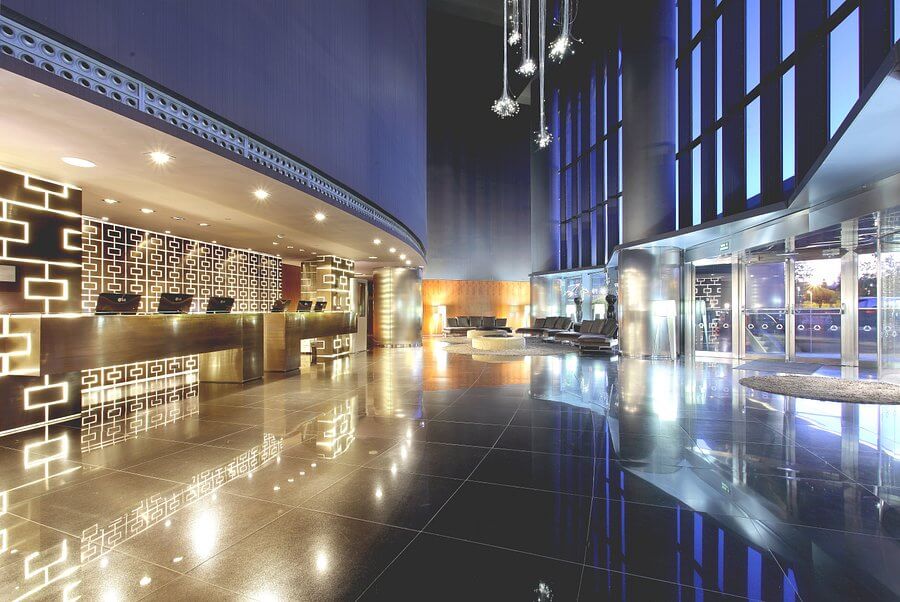 For business travelers who just want to get down to business, the Eurostars Madrid Tower is the undisputed place to go. Housed inside one of Madrid's 5 towers in the 4 Torres business district, it's the ideal location for anyone heading to KPMG, PwC, or Coca-Cola, to name a few. It's right there in the thick of all things business in Madrid—all you have to do is roll out of bed, put on some clothes, and walk out the door. As expected, it's fully equipped with amenities for business travelers, including a 24-hour business center, 1500 square meters of event space, and multiple conference rooms.
Where to work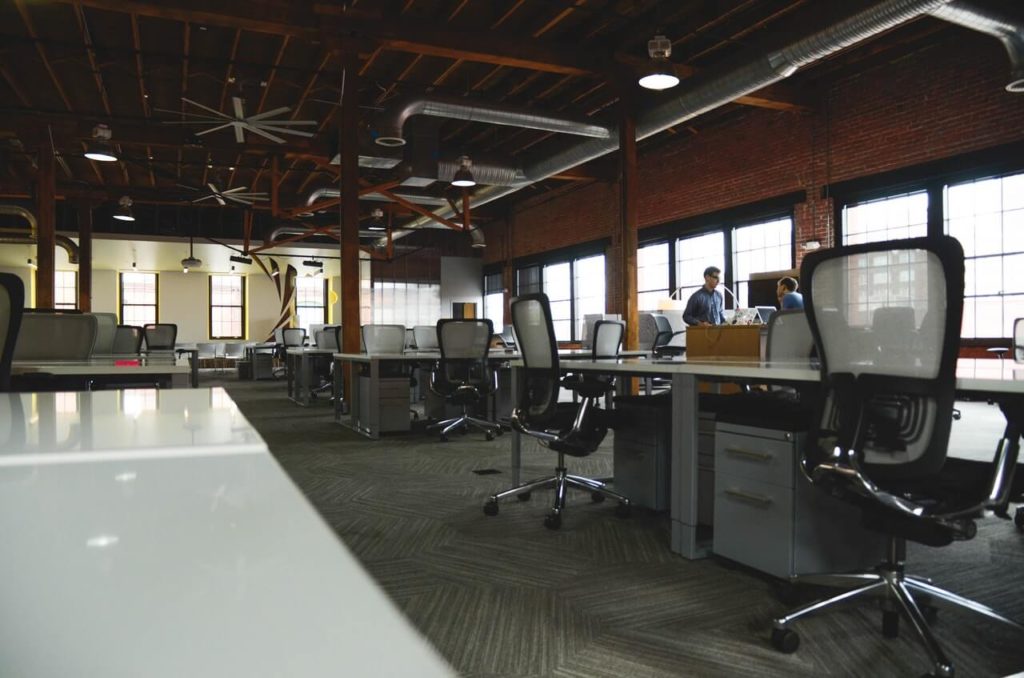 Not everyone likes working from their hotel room bed. Not everyone can stay in the office until midnight. If you need to catch up on some work outside of your usual workspaces, don't worry—Madrid is full of places you can go and find a conducive work environment. Whether you're freelancing, or just need some alone time to get through those emails, these are the places to go.
No-membership needed co-working spaces
For just 15 euros a day, you can access Madrid's premium coworking space on Maria de Molina Street. Modern, inspiring, and full of like-minded professionals, this is the place to go if you want to focus, network, and make a significant dent in that to-do list. Featuring a break area, community events, and multiple for-hire meeting rooms, there's very little this space can't provide.
If you're in need of a place where you can work for just a few hours, look no further than La Guardia Creativa. Charging just 5 euros an hour, you can take advantage of this space's for-hire meeting rooms, and collaborative network of professionals looking for opportunities to work together. This isn't just a coworking space, it's a place to come together and share ideas.
Looking for more of an office space than a hot desk system? Loom lets you rent out private meeting rooms for 2-10 colleagues for a few hours at a time. This is a great option for distributed teams coming together for the first time to work, exchange ideas, and build professional relationships together. With multiple locations across Madrid, you can find the one that suits you best - be that near something you want to see, or walking distance to your hotel.
Cafes where you can work
Is there anything better than getting some work done with a great cup of coffee and a slice of banana bread? That's exactly what you can do at any one of Toma Cafe's 3 locations across the city. Although, we recommend heading over to Toma Cafe 2 on Calle Santa Feliciana if you plan on staying for a few hours. It has a lot of table space and a proper coworking space in the basement.
With 4 different locations across Madrid, Crusto is a fan favorite for professionals looking to grab a coffee, croissant, and go through their emails in a calm environment. Pop into any one of their venues throughout the day, grab a table with a comfortable chair, and you'll be sure to plow through that to-do list. They serve fresh sweet and savory baked goods all day, as well as bistro-style food at lunchtime.
For a one-of-a-kind breakfast, lunch, or afternoon snack, visit this cafe/antique shop combo! Sit on chairs you can actually buy, and head to the back to browse through countless vintage treasures. Enjoy an incredible specialty brew, and complement it with apricot sweetbread to get your creative juices flowing! It's a great little cafe-turned-bistro-turned-shop to go for a bit of peace and quiet when you need to buckle down and focus on work in a more casual setting.
Run by a Chinese family, HanSo Cafe offers you an Asian-inspired twist on coffee and a homey work atmosphere. Located in the trendy Malasaña district, this is the perfect place to go if you want to squeeze in a few emails before heading out to do a bit of shopping or sightseeing. Just a word of warning—the place is rather small and popular, so head over early to get yourself a coveted seat in the window.
Where to eat and drink
There are few capital cities in Europe (maybe even the world) that can compete with Madrid when it comes to food and drink. In fact, the Madrid government itself has long been vying to establish the city as a gastronomical capital in Europe. New bars, restaurants, and cafes crop up daily, each better than the last—and with a far more reasonable price tag than other business hubs across the continent, like London or Paris.
Top 5 restaurants to wine and dine a business partner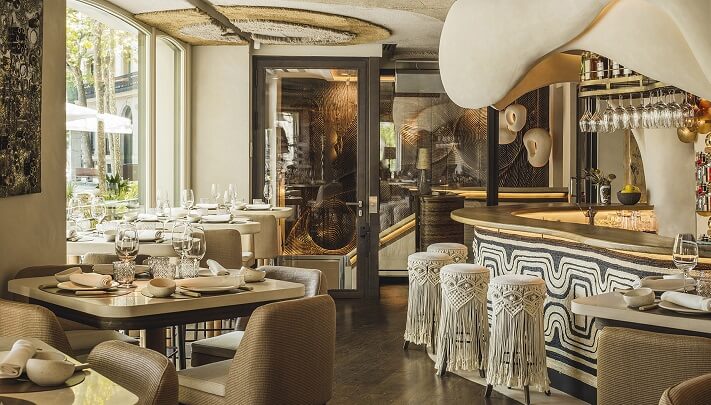 Want to sweep your client off their feet? Here's the plan. Head over to the famous Santiago Bernabeu football stadium and catch Real Madrid in action. Then, walk down to Rocacho, a watering hole for Madrid's jet-set class that serves up a world-class rib-eye steak and mouthwatering Spanish paellas. Don't forget to talk to their sommelier to pair all that deliciousness with a nice glass of wine!
El Paraguas is a Madrid classic for client dinners. With openings in London and Dubai in 2019, people just can't get enough of their spider crab cake and Cantabrian anchovies! Their warm interiors with fresh fruits and flowers on display make it a really memorable place to get together and build something great. Not to mention that you can enjoy their lovely terrace on the corner of one of the city's most elegant streets.
No nonsense, good food, quality service, and amazing gin and tonics characterize La Maruca. Originally founded in the northern Spanish city of Santander, the restaurant is named after a trademark sandy beach, and that really comes across in the restaurant's decor. Take your client to feast on sardines, fresh clams, Atlantic tuna, and much more for an evening they're not likely to forget soon. Do yourself a favor and order their lemon meringue pie for dessert.
Fancy some Italian? After all, it's the cuisine that everyone likes! Then head over to Numa Pompilio—a restaurant that's a treat for all the senses. This high-end Italian restaurant will delight and amaze even your most difficult client with dishes like taglioni served inside a roll of pecorino. Yes, you read that right. Try to book a table in their enchanting garden on a nice day, and get your camera out for some Instagram-worthy shots.
For when you're looking for something truly different to knock your client's socks off, don't think twice. Go to Aarde. Inspired by the African continent, Aarde offers live music and dancers, memorable fusion dishes like green papaya salad or Chingulugulu lasagna, and an unforgettable atmosphere. It's located just next to the Retiro Park and the Plaza de la Independencia, making it a must-visit locale on any business trip.
Top 5 takeaways for a quick bite alone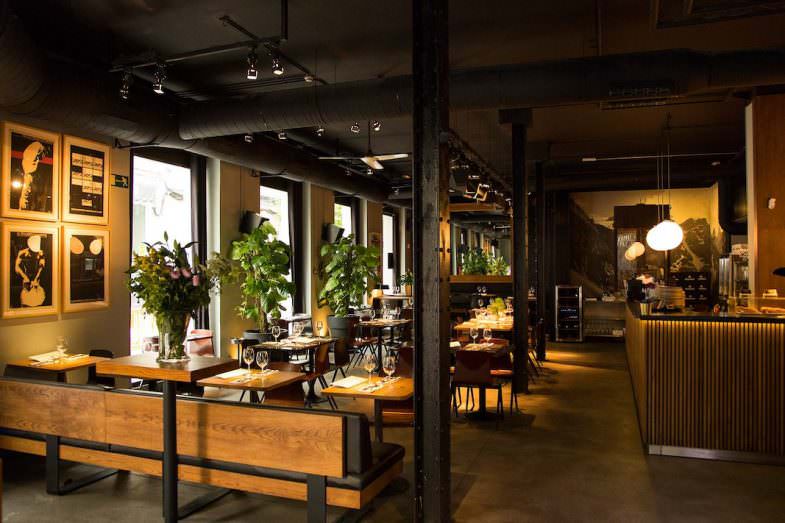 On a bit of a health kick? Aren't we all. If what you want is a delicious, healthy salad or wrap, head down to Panela & Co near the Gregorio Marañon business district. Get your salad to go or eat in at this cozy cafe and restaurant. Complement your meal with seasonal drinks like chai lattes at Christmas or fresh watermelon lemonades in summer.
Perfect for when you're in a rush, DoEat is a salad bar that allows you to put together your own meal on the spot. Choose from a selection of bases like lettuce, arugula, or even pasta, and fill it with any number of toppings and fresh vegetables. Don't be discouraged by the queue—yes, it's usually out the door but they're quick and worth it.
If you find yourself roaming around Chueca and are in need of a quick bite in a cool place, Diurno's your spot. The industrial design, quick service, and delicious dishes like Galician quesadillas with pork shoulder make it a place worth visiting in its own right. It's also a great place to whip out your laptop and do some work when you've finished eating.
Make a healthy choice and head down to Mox salad bar and enjoy a fresh salad, open-faced sandwich, or smoothie on the go! Particularly enjoyed by Madrid's young professionals working in the trendy Malasaña neighborhood, this is a great place to go when you're short on time and want to do good by your body.
Recently one of the most popular restaurants in Madrid, Honest Greens offers ethical, locally sourced food brought to your table straight from Spanish farms. Whether you're gluten-free, vegetarian, vegan, Paleo-only, or what have you—Honest Greens has got it all! With a number of locations across the city, it's easy to squeeze a healthy meal into a busy day.
Top 5 bars for after-work drinks with coworkers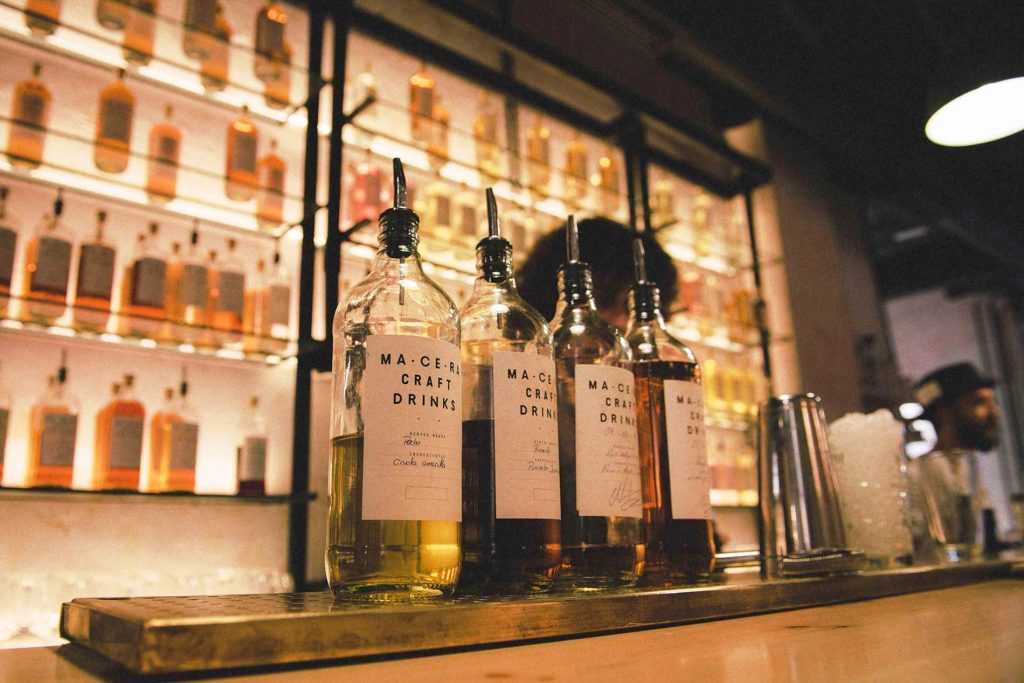 Is there a better way to bond with your colleagues than over cocktails and tonedeaf singing of 80s pop classics? That's exactly what you can get at Bam Karaoke Box in Madrid's fancy Recoletos neighborhood. With delicious cocktails you can order from an iPad in your private karaoke room, there's no way your teammates won't let loose and become fast friends. Total Eclipse of the Heart, anyone?
Found on Paseo de la Castellana, Marieta is a sure-fire bet for meeting up with Madrid's yuppie crowd. Walking distance from several major law firms and consulting offices, Marieta is overflowing with stylish, well-off youngsters looking to blow off some steam after a long day at the office. It's a sure-fire way to get your team together in a non-professional, spirited setting (pun intended).
Slightly calmer than Marieta and Perrachica, Warehouse is a restaurant, bar, and drinks garden all in one. Located on Maria de Molina street, it's a stone's throw away from the offices of places like Oglivy and other creative agencies. It's big enough so you can get exactly what you want—a rowdy outdoor table with drinks en masse or a quieter dinner with teammates indoors.
Possibly the coolest place on our list, Macera is a bar that makes its own gin and serves it up in a number of inventive ways. If what you're looking for is a silly, rowdy night out with your coworkers and a light day at work the following morning, there's nowhere better than Macera. Cool music, low-lighting, and gin can bring even the most distributed team together in the course of an evening. Just remember to eat beforehand.
Famed for having one of the best cocktails in Europe, take your colleagues to Salmon Guru if you want to WOW them. Inventive cocktails in creative glasses will make for a night they're not likely to forget soon (or, will hardly remember). Call and book because it gets rather crowded and is gaining more and more traction with the international crowd coming to visit.
Top 5 places to go for your morning coffee and breakfast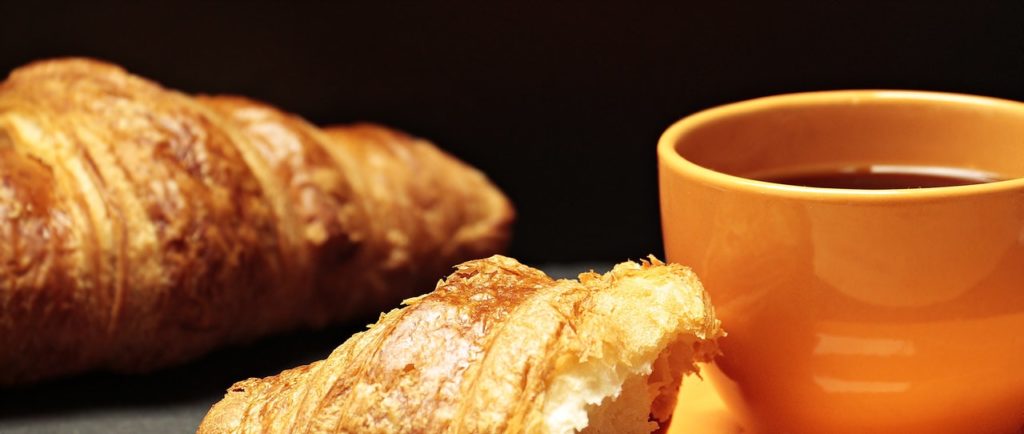 Are you gluten-free? This is without a doubt the best gluten-free bakery in the city. Serving up a nice "cafe con leche" with countless celiac-friendly pastries, La Oriental is the place to go to start your morning off on the right foot.
Madrileños just can't get enough of this bakery and healthy fast-food restaurant. It's frequented by students and professionals alike, who flock there for their delicious coffee, chocolate palmeritas, and finger sandwiches. They have more than 20 locations across the city, so you'll be able to have a delicious breakfast wherever you're staying.
On a bit of a health kick? Roots La Marca is a cute little corner cafe that serves up healthy breakfast and snack alternatives, like acai bowls, sweet quinoa, or protein bowls. You can find it in Madrid's swanky Chueca district, right across from Siclo (the city's version of Soul Cycle). Start your morning off right!
Do you identify as a big breakfast kind of person? If so, there's no bigger breakfast than at Cafe Mur. Their set breakfast & brunch menu brings you yogurt with granola, a pastry basket, a selection of eggs done every which way, a full English breakfast, and cake. Yeah.
When you're in a rush and don't know where to go, try Spain's answer to Starbucks—Santa Gloria. Find it all around the city and grab a "napolitana de chocolate" and a cup of coffee to go! You can't really go wrong with this classic.
Where to work out and unwind
There's really no excuse to stop your workout routine when on a business trip. Especially when there are so many easy options to choose from in a city like Madrid! Check out our list of the best workouts in Madrid to enjoy in your free time.
Madrid's best running routes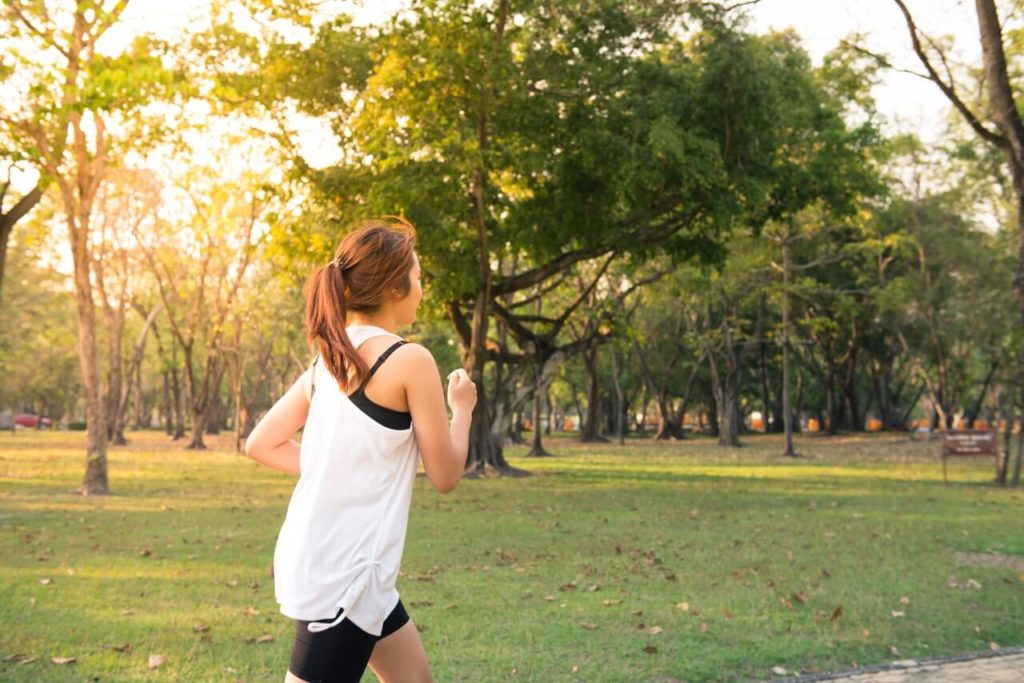 Retiro Park
An oasis in Madrid's city center, the Retiro Park, or "El Retiro" is Madrid's most famous patch of green. Covering over 125 hectares of land, there are countless walking and running paths you can take everywhich way through the park. Without doubt the most scenic of running routes in the city, you'll pass by monuments like the Glass Palace, the Galápagos Fountain, and the statue of the Fallen Angel. And yes, you will be running through an actual UNESCO protected heritage site.
Oeste Park
Quite literally translated as the "park in the west", you guess it—this park is located near the western gate of the city. It covers almost 100 hectares and features some of Madrid's most enchanting tourist attractions. That includes things like the Temple of Debod, the rose garden, and is close enough to the Royal Palace so you can finish your running route there. The park is open to cars during the week but is free of them every weekend.
Casa de Campo Park
As Madrid's largest park, Casa de Campo spans an impressive 1535 hectares of land. Founded in the 16th century, this was actually a hunting ground for Spanish kings and was given the title of a "royal forest". This park is most popular among exercise enthusiasts, who can choose from a number of sporting activities that this park caters to. Running, biking, swimming, tennis, and football are just a few of the great activities you can enjoy at Casa de Campo.
Calle de Serrano & Barrio Salamanca
Love running in the city center like they do in the movies? Good news—Madrid's Barrio Salamanca is the perfect neighborhood for a morning run! Start by jogging end-to-end on Calle de Serrano, and pass by some of the city's main landmarks like the Plaza de Colón and the National Archaeological Museum. Then make your way back crisscrossing through the neighborhood's grid-like streets to find some hidden treasures!
Unique workouts to try something new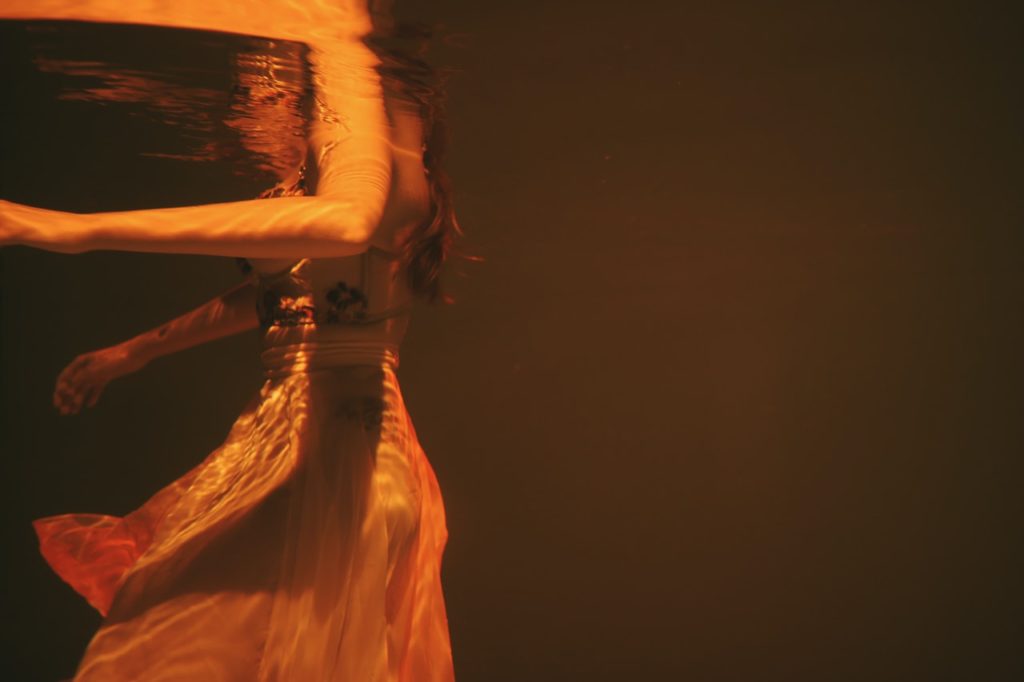 Female business travelers rejoice! There's an awesome workout studio made specifically for you. B3B stands for "bike, box, ballet", and the classes comprise 15-minute segments of each type of workout. Biking to get your heart rate up, boxing to get you burning calories, and ballet to shape all the right muscles. Pay per class or purchase a bundle of several classes.
Since you're already in Spain, might as well give a flamenco lesson a try! It's actually an intense muscular and cardiovascular workout that will leave you sweaty and full of energy at the end. There's nothing more Spanish than immersing yourself in this traditional dance, which you can do at the Elena Andújar studio in a group lesson or a private class. If you're not quite up for the class, you can always try to squeeze in a flamenco show—dancing or watching, it's still a workout.
Want to get really hot and sweaty? There's nothing quite like 90 minutes of Bikram yoga in a 40℃ room to give you the workout you've been craving for. With multiple locations across the city, you can make Bikram Yoga Madrid work for you by choosing single classes or packs of multiple classes for a reasonable price. Get stretching and sweating before your next meeting!
The best pay-as-you-go gyms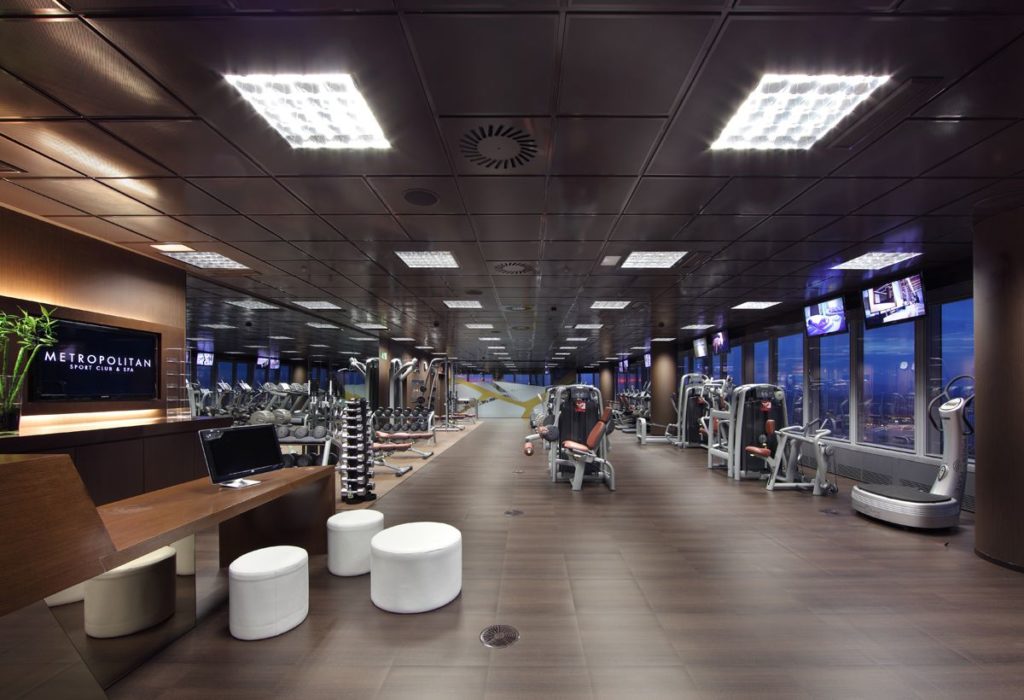 Arguably more of a wellness and happiness center than just a gym, Gymage Lounge Resort offers a social workout space, CrossFit classes, a pool, and a rooftop bar for you to relax and enjoy. Get your hands on a day pass to enjoy this space full of natural light, top-of-the-line exercise machines, and invigorating group classes.
No matter where you are in Madrid, there's probably a Metropolitan Gym somewhere near you. Particularly useful for travelers doing business around the 4 Torres district, there's actually a center inside the Torre de Cristal! There's a large fitness room, a spa area, and even a workspace complete with a library and free WiFi. Grab a day pass and enjoy.
Founded by some of Madrid's most reputable personal trainers, Boutique Gym offers you a workout space, electrostimulation, boxing lessons, and group fitness classes. Spinning, boxing, cycling, and even rollerblading are on the menu at Boutique Gym, all of which you can enjoy with a nice day pass any time you're in the city.
Madrid's best spas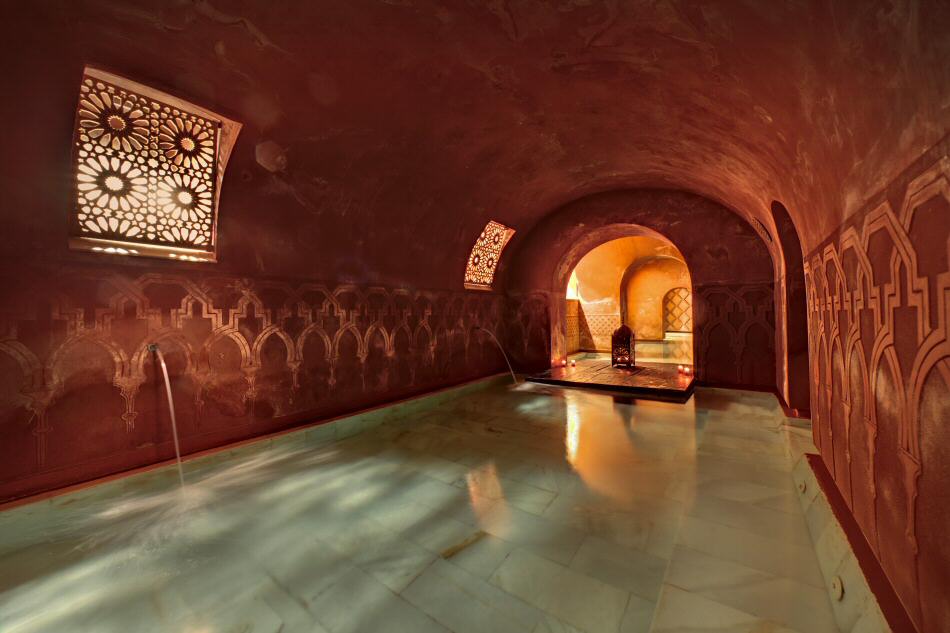 A treat for all the senses, The Organic Spa will pamper you senseless. Their selection of massages, body treatments, and facials will leave you completely spoiled for choice. With beautiful interiors, fragrant oils, and rigorously trained therapists, this place is a sure thing for an afternoon of rest and relaxation. Do yourself a favor and carve out an hour or so for yourself on your next business trip to Madrid, and head on over to The Organic Spa. You really won't regret it.
Never been to a hammam before? Or just can't get enough of them? This Arabic bathhouse offers you an authentic, relaxing experience that includes time in the pools combined with a relaxing massage, body wrap treatment, scrub, and a cup of tea. Choose from any number of treatment combos for a genuinely relaxing, unique experience. It's the perfect remedy to a stressful meeting, and an even better gift to yourself when you get through that long to-do list!
It's hard to go wrong with a 5*, luxury hotel spa. With a beautiful indoor pool and treatments catered specifically to your body, there's no kink, painful shoulder, or stressed mind that this spa can't break through. You don't need to be a hotel guest to enjoy all that this haven of relaxation has to offer. Just call the hotel and choose from their wide array of treatments! And here's an insider's tip—head over to the hotel lobby bar after your treatment and enjoy a carefully crafted goblet of gin and tonic.
36 work-free hours in Madrid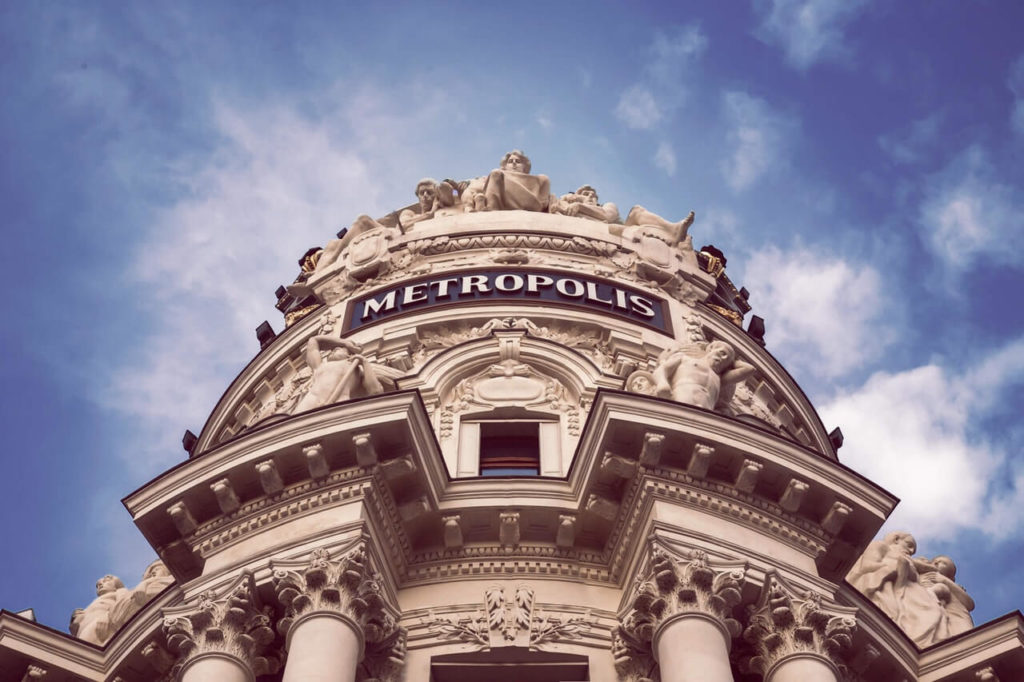 Friday evening
18:00 - Connect with nature and go for a walk through Retiro Park. Stop to check out the Glass Palace—if you're lucky, there'll be a free modern art exhibition inside!

20:00 - Enjoy "la primera" (i.e. your first drink) at the trendy Florida Retiro. People watch as some of Madrid's most fashionable residents get together for a beer or a cocktail.

21:00 - Do a tapas crawl through the Ibiza neighborhood. Make sure to stop at places like La Monte, La Raquetista, and La Castela. There's no chance you'll eat badly anywhere in this neighborhood, so if these places are full take your pick of any of the others!
Saturday morning​
09:00 - Grab a morning coffee and breakfast at Federal Cafe in Conde Duque. Remember, you can't book so make sure you go early enough to get to the front of the queue!

10:00 - Walk around the Temple of Debod and the Palacio del Oriente towards the Royal Opera. Marvel at royalist Madrid and snap a few great shots for your Instagram!

13:00 - Grab a light Mediterranean lunch at Mercado de San Miguel. Walk around the indoor food market and take your pick of the countless food stands offering pinchos, fish, meat, and whatever you can think of.
Saturday afternoon
17:00 - Squeeze in a short visit to an art museum like the Thyssen-Bornemisza National Museum (for 20th-century art lovers, in particular) or the Prado Musem (if Velázquez and Goya are more up your alley). Make your way through Plaza del Rey, Calle Almirante, and into the trendy neighborhood of Chueca for a bit of shopping.

19:00 - Grab a drink on a "terraza" (outdoor tables at a restaurant) in Plaza del Rey or in the secret garden of La Tita Rivera.

21:00 - Have dinner and lively drinks at Barbara Anne. Mix and mingle with Madrid's party-going elite at this exclusive restaurant-turned-dance bar. Just make sure you book in advance!

23:00 - Head over to Macera and try their very own distilled gins. Gin and tonics (or gintonic as the Spanish call them) are extremely popular in Madrid, so don't miss out on trying them.
Sunday morning
09:00 - Enjoy the UNESCO-protected walk from the Prado Museum down to the Reina Sofia Museum. Enjoy the galleries and have breakfast at their cafes.

11:00 - Walk towards the famous La Latina neighborhood to take part in a tapas crawl Madrileño-style. Don't miss out on a drink at Plaza de la Paja.

13:00 - Have lunch at Naia on Plaza de la Paja, or for a truly Spanish meat meal try Julian de Tolosa. Go in there hungry, because the meat is copious to say the least.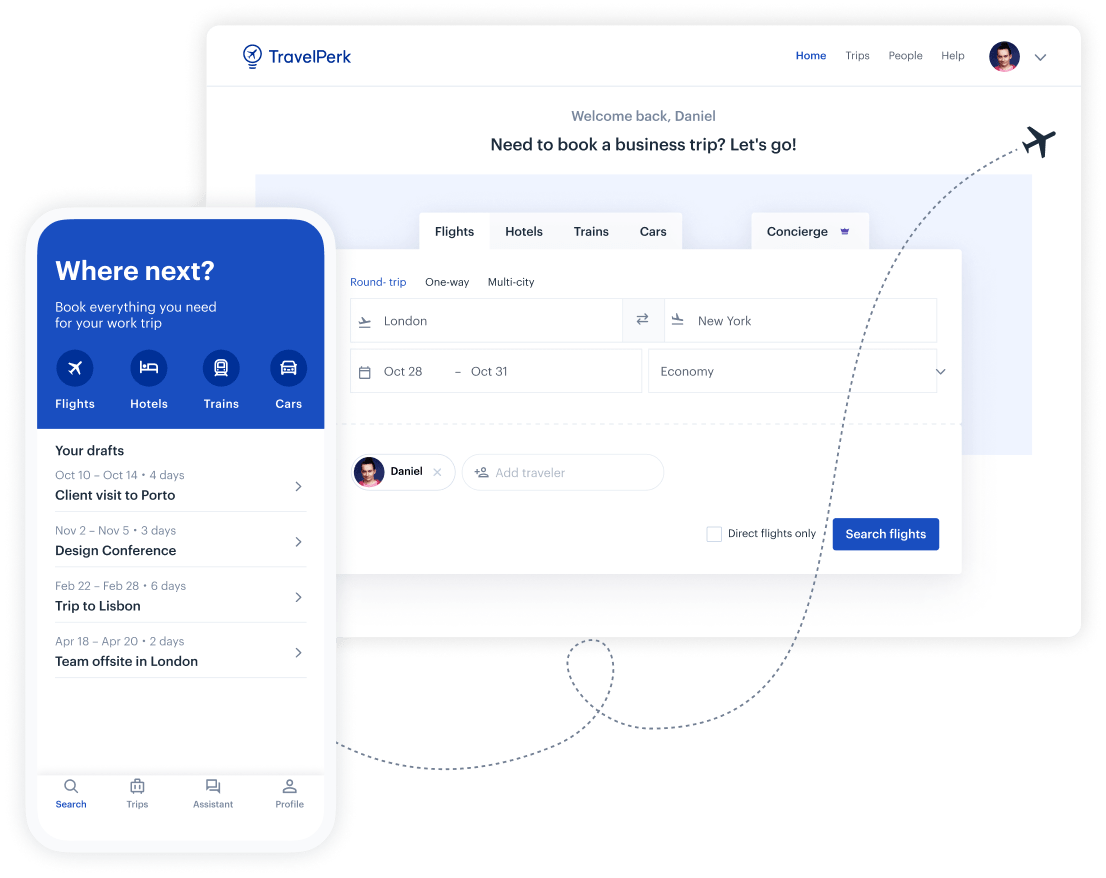 Make business travel simpler. Forever.
See our platform in action. Trusted by thousands of companies worldwide, TravelPerk makes business travel simpler to manage with more flexibility, full control of spending with easy reporting, and options to offset your carbon footprint.

Find hundreds of resources on all things business travel, from tips on traveling more sustainably, to advice on setting up a business travel policy, and managing your expenses. Our latest e-books and blog posts have you covered.

Never miss another update. Stay in touch with us on social for the latest product releases, upcoming events, and articles fresh off the press.