So, you've got a flight coming up and you're wondering what you need to take in your carry-on? Don't worry, we've come up with a short list of the 9 things you'll need on hand to make your journey safe and comfortable.
1. COVID-19 travel documentation
Depending on where you're traveling to, you may need to present additional documentation beyond your ID or passport. Some countries require you to arrive with proof of a negative PCR test, carried out within a certain timeframe prior to your flight. They could request other health attestation forms too, so make sure you check your destination's travel requirements before heading to the airport. Stay up to date on the latest safety measures, restrictions, transmission levels, and travel guidelines with TravelCare.
2. Extra face mask
Wearing a face covering throughout your journey is the best way to keep you and your fellow passengers safe. If, for whatever reason, you need to take your mask off, make sure to do so in a private area. Always carry an extra mask with you just in case, and remember to keep it clean. You can have a look at our article on the best face masks for long haul flights.
3. Hand sanitizer
Most of us have only recently started carrying around hand sanitizers in our bags as a result of the coronavirus pandemic. When traveling, hand sanitizer is a particularly important tool in keeping you and others safe. Always have one handy throughout your journey, and remember to use it - especially after coming into contact with common touch spaces. Check out a list of travel-size hand sanitizers here.
4. Sanitizing wipes
Wipes are just as important as hand sanitizer. While your hands are the most likely to come into contact with the virus, keeping your face clean is also important. Using facial wipes when traveling is a great way to make sure the area around your mouth, nose, and eyes stays clean and fresh.
5. Hand cream
Hand sanitizer and frequent hand washing can leave you with dry, cracked skin - and that can get very uncomfortable. That's why we recommend that you always carry a small, travel-sized hand cream that you can use to moisturize your hands after you've cleaned them. Even Harvard Medical School seems to agree with us!
6. Isopropyl wipes
Chances are, you probably touch your phone more often than your face. What's more, you probably use it for everything from talking to your friends and family, to scanning your boarding pass, to reading emails, to catching up on your favorite show. Isopropyl alcohol wipes are recommended for both Apple and Android devices, as they have a low concentration of alcohol that won't damage your phone.
7. Portable charger
As the world of travel becomes more contactless, keeping your phone charged could mean the difference between showing your boarding pass or not! Charging stations at airports are visited by a lot of people every day, and avoiding these areas is an extra step in staying safe. Find a portable charger that suits you here!
8. Thermometer
Remember, the whole is greater than the sum of its parts. So, if you feel a little under the weather, it's probably best not to travel. That being said, keeping a thermometer on you is a good idea in case you do start feeling a little ill while you're away. If you have a higher temperature than usual, seek advice from a medical professional in your area.
9. Travel laundry soap sheets
If you like wearing reusable cotton masks, then keeping them clean is paramount to making sure they actually work. These soap sheets are light, easy to transport, and can help you wash your masks by hand. Have a look at the CDC's guidelines on storing and washing masks.
Did you find this article useful?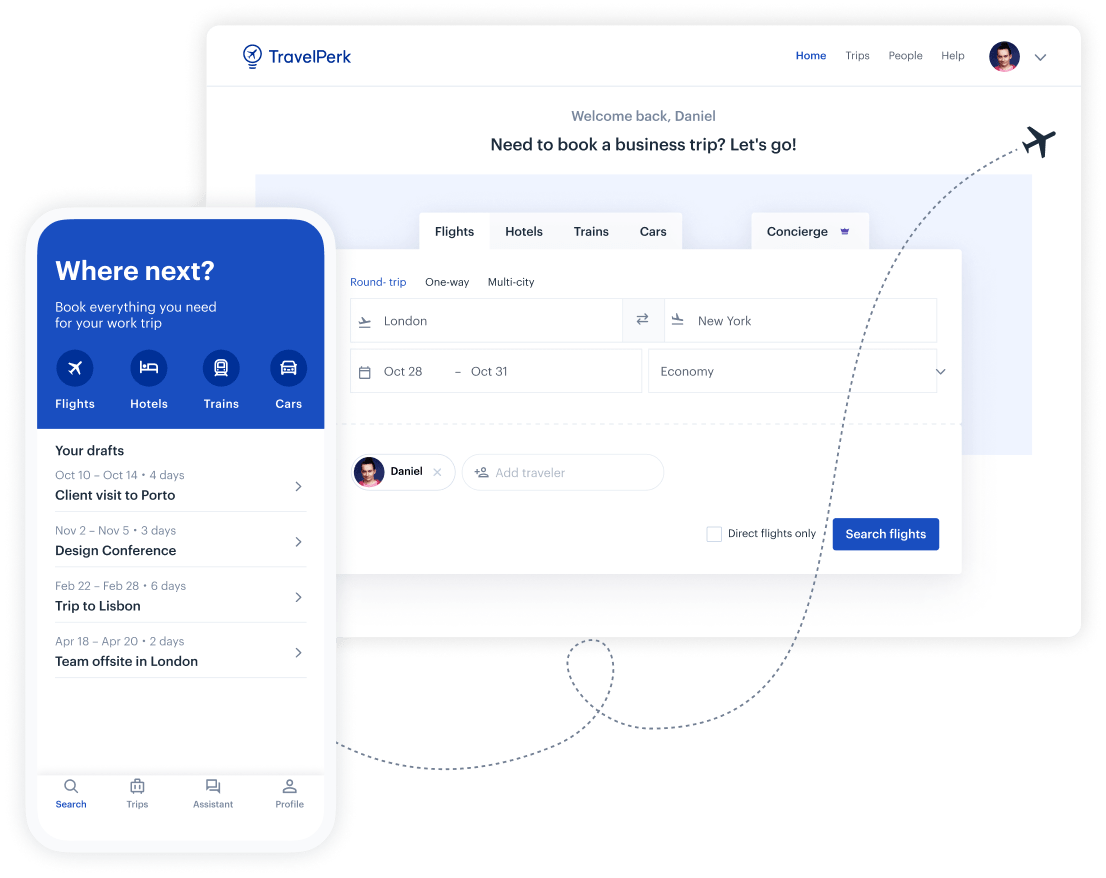 Make business travel simpler. Forever.
See our platform in action. Trusted by thousands of companies worldwide, TravelPerk makes business travel simpler to manage with more flexibility, full control of spending with easy reporting, and options to offset your carbon footprint.

Find hundreds of resources on all things business travel, from tips on traveling more sustainably, to advice on setting up a business travel policy, and managing your expenses. Our latest e-books and blog posts have you covered.

Never miss another update. Stay in touch with us on social for the latest product releases, upcoming events, and articles fresh off the press.