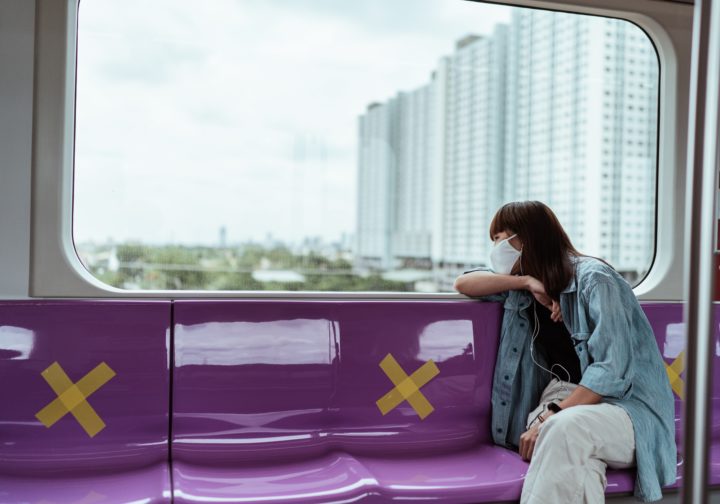 On the 30th of January 2020, coronavirus was declared a public health emergency by the Director-General of the World Health Organization (WHO). A year on, our world is very different than it was before. We are now dividing our lives and experiences into two, distinct eras— B.C, or before COVID-19, and the "next normal".
In this new reality, travel has been largely stalled to stop the spread of COVID-19 internationally. Borders have been more restrictive than they ever were in many of our lifetimes. Entry requirements and safety measures change by the day. Uncertainty about what travel will be like going forward continues to grow.

One of the biggest questions we find ourselves asking has to do with "essential travel". With many living under a "no non-essential travel" rule, it's important to understand exactly what that means. So, we took a look at the broader definition of essential travel in 3 key regions - the UK, the EU, and the USA. What is "essential travel"? How does it affect travelers in these regions? Is it just international travel, or domestic as well?
Essential travel in the United Kingdom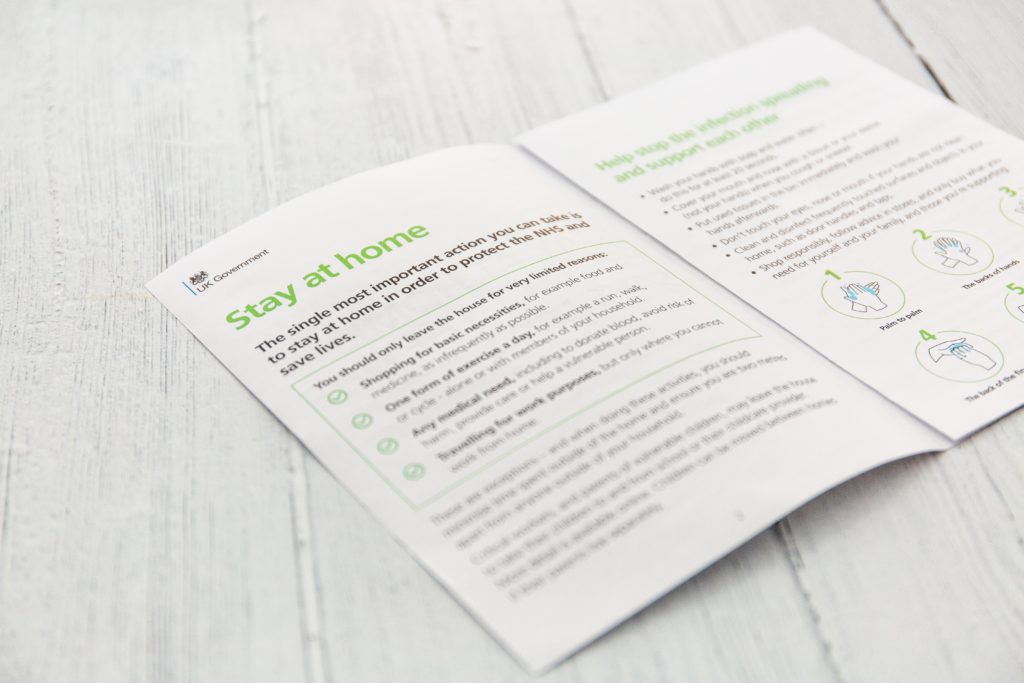 British nationals and UK residents were first advised to avoid "non-essential travel" back in March 2020. These restrictions were somewhat eased over the summer, only to return in November when PM Boris Johnson placed England, Wales, Northern Ireland, and parts of Scotland, under a second national lockdown. These measures persist with a third national lockdown in place.
So, what exactly does the UK define as "essential travel"? According to the Cabinet Office, "you must not leave your home unless you have a reasonable excuse". That "reasonable excuse" is limited to:
Going to work (where WFH isn't possible)
Accessing education
Visiting those in your support bubble
Receiving medical attention
Buying necessary goods or services in your local area
Outdoor exercise
Providing care and exercise for animals
Essential services and workers fall within the scope of having a "reasonable excuse" to move around the country.
There is a travel ban for UK and foreign nationals living in Britain to travel abroad unless legally authorized to do so. Traveling overseas for business can be considered an "essential purpose". However, the government still advises any business traveler to look at the rules in place at their destination. Consult the Foreign, Commonwealth, and Development Office for more information.
Leisure travel and going on holiday, whether locally or internationally, is not currently permitted. That includes traveling to your "second home" abroad. For example, if you have a holiday home in another country, visiting that home is not considered "essential travel". British nationals living elsewhere are not required to return home.
Don't forget that to follow the NHS's recommendations for staying safe during this pandemic. Learn more here.
European Union travel restrictions EU Member States are adopting a coordinated approach to the restriction of free movement in order to avoid a third wave. All Member States are committed to a 4-pronged approach:
Implementing a color-coded mapping system based on the epidemiological situation in each country. Learn more at Re-open EU.
Following a set of common criteria when deciding what travel restrictions to enforce
Clear measures applied to arrivals from high-risk areas
Keeping the public informed in a timely manner
The European Commission also adopted a set of measures in January 2021, whereby non-essential travel is discouraged. Generally, EU states currently only allow citizens of other EU Member States to cross their borders. However, each Member State has the right to implement further measures of its own to help stop the spread of the virus. Belgium, France, Portugal, and Finland, for example, have recently announced their own restrictions beyond the Commission's recommendation. Learn more about it on the EU's website, and check out the travel exemptions here.
Non-EU travelers may only enter the Union if they are traveling for an essential reason. Arrivals from the UK, for example, are only permitted for freight and essential travelers. Each EU country determines its own measures on self-isolation, testing, social distancing, and mandatory masks in public places. Most EU countries also require a negative PCR test taken within 48 or 72 hours (depending on the country) prior to your arrival. Countries like Germany, for example, require both a negative PCR test result and a 10-day quarantine for arrivals from high-risk countries.
Travel safety restrictions in the USA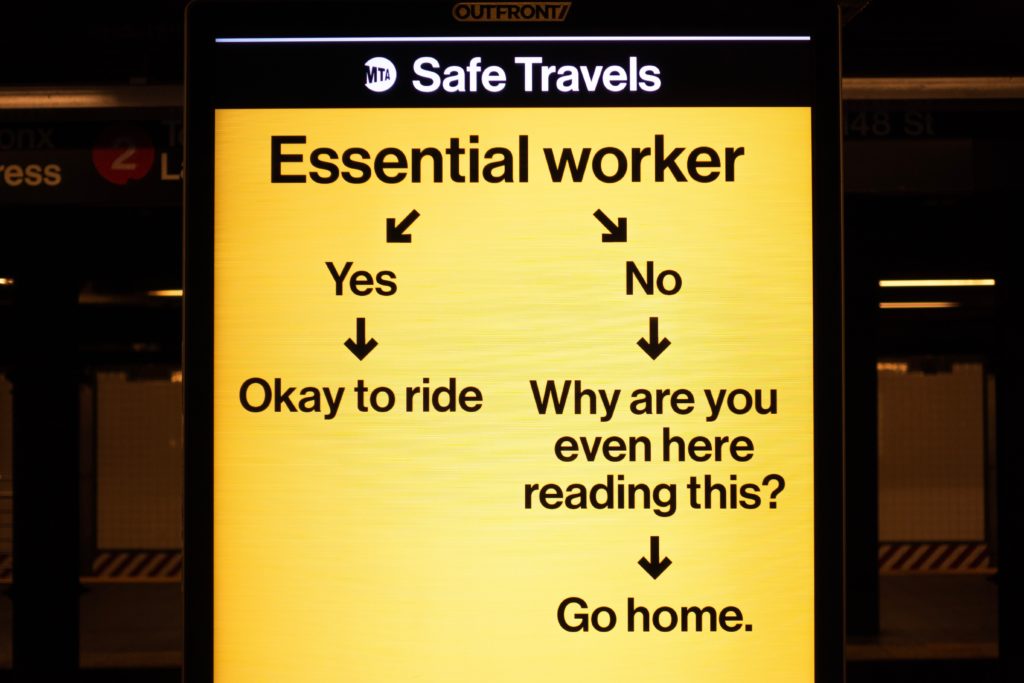 All travelers entering the United States will need to present a negative COVID-19 test, taken at most 3 days prior to departure. Conversely, they can present proof of recovery from the virus within the last 90 days before their arrival in the US (US Department of State). Entry requirements will vary depending on a traveler's country of origin. Mandatory quarantine may be enforced for arrivals from high-risk countries.
There are certain domestic travel restrictions in place as well, as each state can mandate its own entry requirements. Currently, 19 states including California, Alaska, and Hawaii, have quarantine and other strict restrictions in place. 11 states, like Texas, Nevada, and Illinois have not implemented stricter measures, however are not yet ready to fully reopen state lines. 21 states, including Florida, Georgia, and Iowa, currently have no travel restrictions in place (Kayak).
"Essential travelers" to the United States include:
Citizens and permanent residents
Individuals traveling for medical purposes
Students attending US educational institutions
Individuals working in the US
Individuals traveling for public health purposes
Anyone traveling for cross-border trade
Those traveling for diplomatic purposes
Those engaged in military operations
Always check the specific entry requirements with the local authority of the state you are traveling to. Travel restrictions may change depending on the epidemiological situation in each region. Make sure to consult the Health Department or the CDC for up-to-date information.

Tips for everyone​
Seek medical care in accordance with your local health guidelines if you feel ill. Self-isolate and stay at home if you suspect that you have any of the symptoms of coronavirus. Limit the number of people you see on a daily basis to your immediate circle of friends and loved ones.
Always make sure that you're following the health and safety restrictions at home, and abroad if you do travel. Respect all travel advice laid out by governing bodies, and do not put yourself or others at risk.
How to stay updated on travel restrictions when traveling for business
With measures and restrictions changing almost every day, it's important to always stay informed on the latest travel advice in each country. At TravelPerk, we believe that informed travel is safe travel. Companies and business travelers need to have all of the latest travel information related to healthcare so that they can make an informed decision when making travel plans.
That's why we created TravelSafe API—an open API that sends verified travel information, including travel warnings, restrictions, and requirements, to travelers. It's really easy to do! Through a simple integration into your own product, TravelSafe API enables you to give your customers access to real-time travel safety updates. Now, customers can receive all of this information straight from your website. There's no need to divert them to external pages to obtain this information! Your platform becomes a one-stop-shop for all of their needs.
We also created TravelCare, a risk management solution built straight into our own platform. It allows our customers to get all of the information, visibility, and support they need to navigate this new travel environment safely. It keeps them informed before booking and updates them both before and during their trip.
The days of opening a thousand tabs and monitoring social media to find the latest travel safety information are gone. With our solutions, you can rest easy in the knowledge that you and your travelers are fully in the know, and prepared for their next trip.
Did you find this article useful?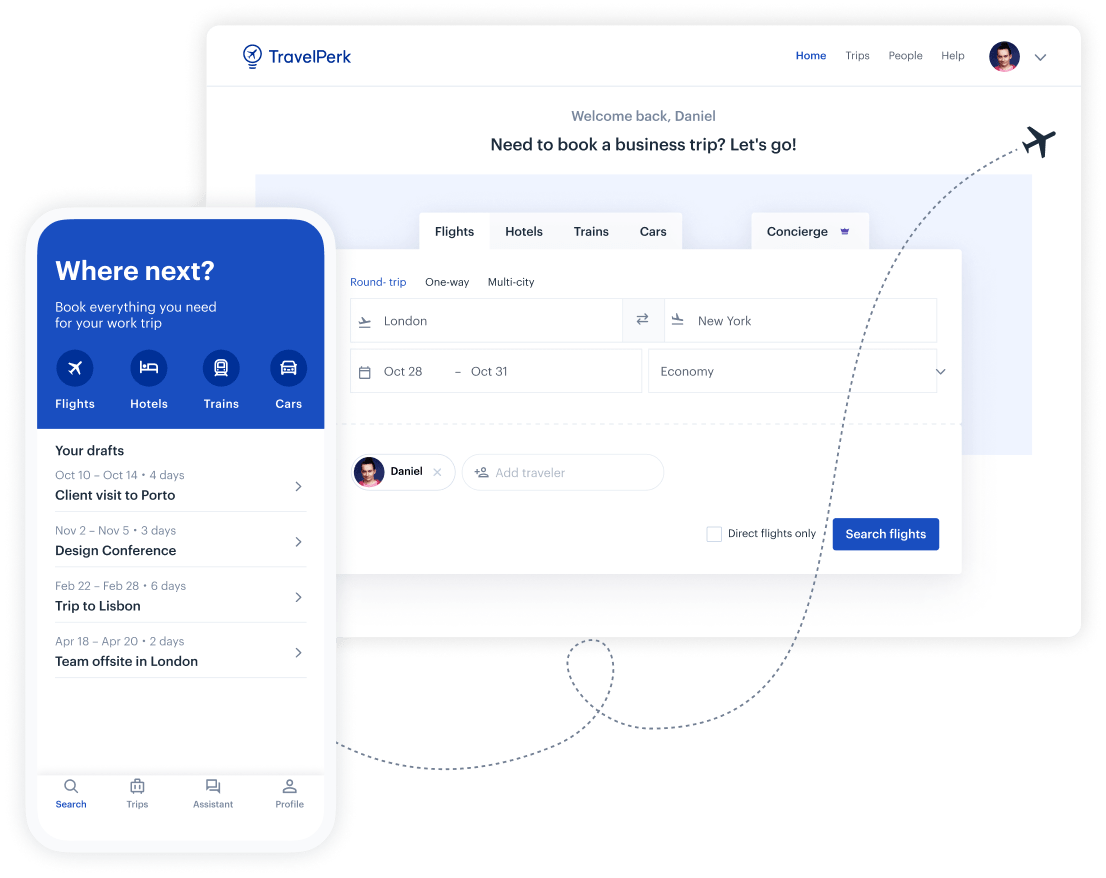 Make business travel simpler. Forever.
See our platform in action. Trusted by thousands of companies worldwide, TravelPerk makes business travel simpler to manage with more flexibility, full control of spending with easy reporting, and options to offset your carbon footprint.

Find hundreds of resources on all things business travel, from tips on traveling more sustainably, to advice on setting up a business travel policy, and managing your expenses. Our latest e-books and blog posts have you covered.

Never miss another update. Stay in touch with us on social for the latest product releases, upcoming events, and articles fresh off the press.