As domestic and international travel pick back up again, you're probably wondering what you can do to avoid catching coronavirus on the plane. While there's no 100%, sure-fire way to guarantee your own safety from this virus, there are a few things you can do to tip the odds in your favor.
Before you hit the road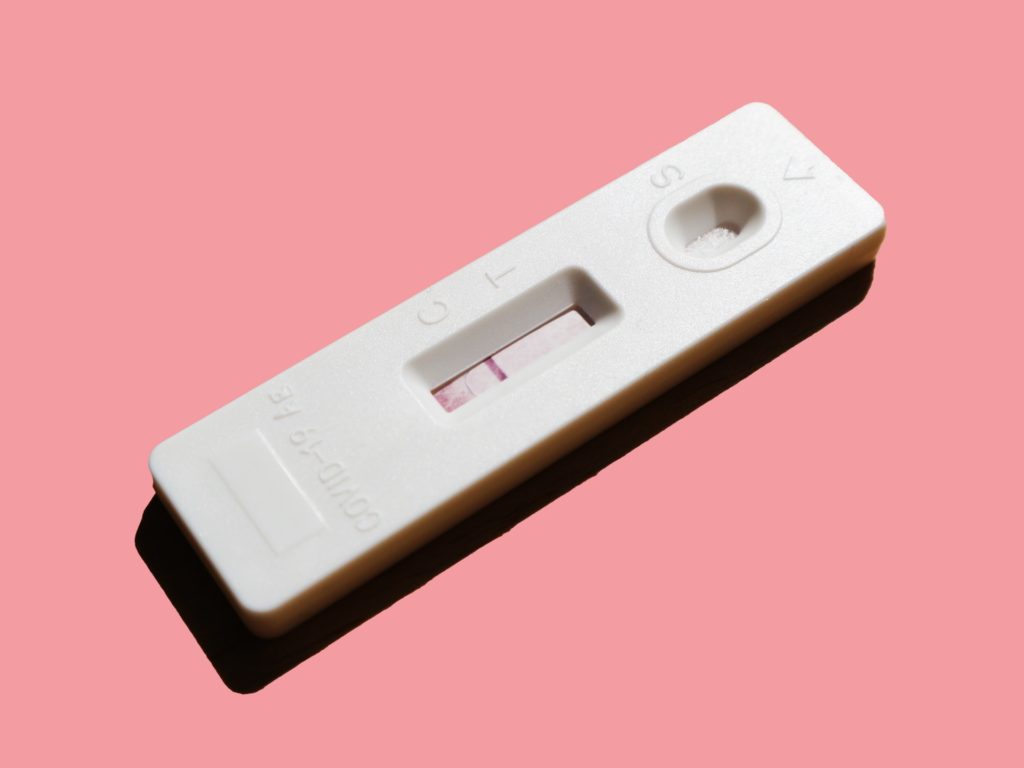 One of the many changes brought on by the pandemic is the need to take a few additional steps in your travel plans. From getting a viral test to buying the right face mask to stocking up on sanitizer, there are quite a few things we need to consider now that we didn't before.
Testing, testing, testing
Even if you've received the COVID-19 vaccine, some countries will require you to take a test. That's every traveler's responsibility to the public health system globally, as it will quickly and reliably inform you of whether you currently have COVID-19 or not.

Should you test positive for the coronavirus, you should not travel under any circumstances. That's both for everyone's wellbeing, as well as for your own.
Internet stalk your airline
If you're nervous about air travel during the COVID-19 pandemic, don't worry too much. You're in safe hands with most international airlines who have taken comprehensive measures to ensure the safety of everyone aboard.

From top-of-the-range HEPA filters to strict social distancing measures to the mandatory use of face coverings, you're less likely to catch coronavirus on a plane than you are in the supermarket (Harvard)! So don't worry about not touching your armrests or using gloves to put on your seat belts. The airline's rigorous cleaning and disinfection processes will take care of all that for you.

For your own peace of mind, though, do what we all do best and stalk the airline on the Internet to find out exactly what health and safety measures they've implemented.
Find out what the Romans do
Live by the "when in Rome, do as the Romans do" credo when traveling during this pandemic. Each country can set its own rules when it comes to containing the further spread of the novel coronavirus. That applies both to travel restrictions you need to comply with upon arrival as well as the way you must behave at your destination.

Doing your homework on these rules and restrictions will help save you time and keep you safe throughout your journey. Informed travel is safe travel.
When you're on the move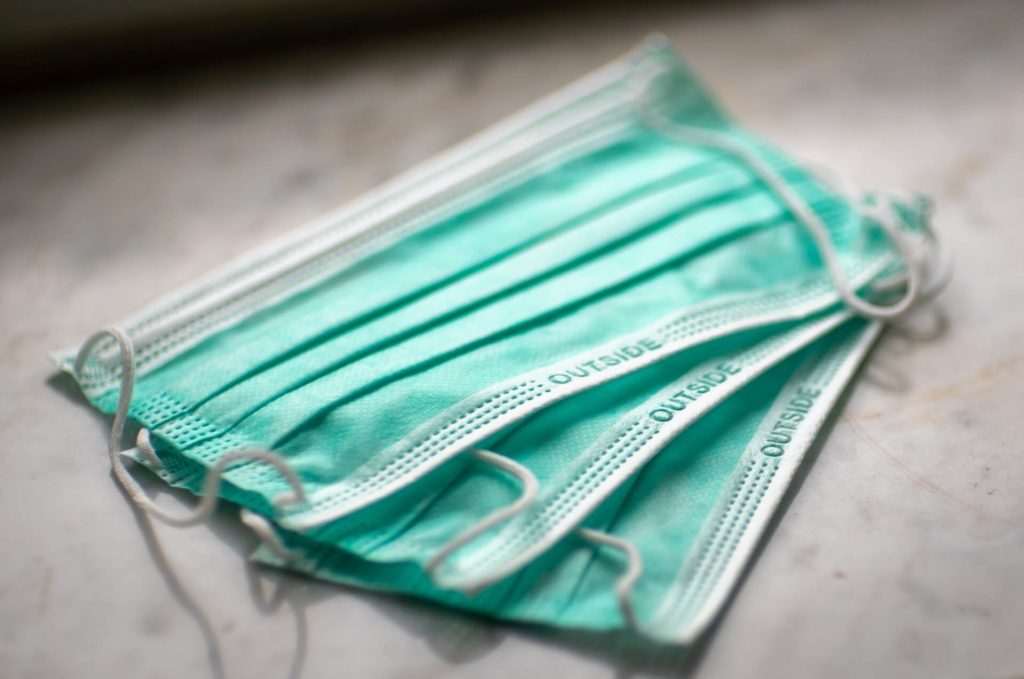 It's easy: always wear a face mask
From the moment you check-in for your flight or board your train to when you reach your hotel room, keep your face mask on. This rule is strictly enforced across most transport hubs worldwide, including at international airports, major train stations, and aboard all flights.

Mask-wearing is likely to be obligatory for the foreseeable future, so get your hands on a comfortable and effective mask before your next trip. And yes, that obligation will include sneezing into your mask.
Listen to Grandma: wash your hands
Keep. Your. Hands. Clean. Simple as that! Hand hygiene is one of the strongest weapons in our arsenal in the fight against coronavirus. The CDC recommends washing your hands for at least 20 seconds whenever you've been in a public place, touched surfaces many have touched, or been in close contact with someone else.

Use hand sanitizer (or your choice of disinfectant) frequently and keep it in your carry-on when traveling. It also couldn't hurt to use it to wipe down your tray table when you've sat down.
Middle school dance rules: stay 2 meters apart
Physical distancing is really important in this difficult time. While most airlines are now allowing middle seats to be booked (Delta just started at the end of April, for example), respecting social distancing norms at the airport and aboard your flight is as important now as it was at the peak of the pandemic. Let your flight attendants guide you to your seat safely and respect when your turn to board is!
Did you find this article useful?
If you did, please follow us on our social media accounts on LinkedIn or Instagram. Please share the article with your friends or colleagues!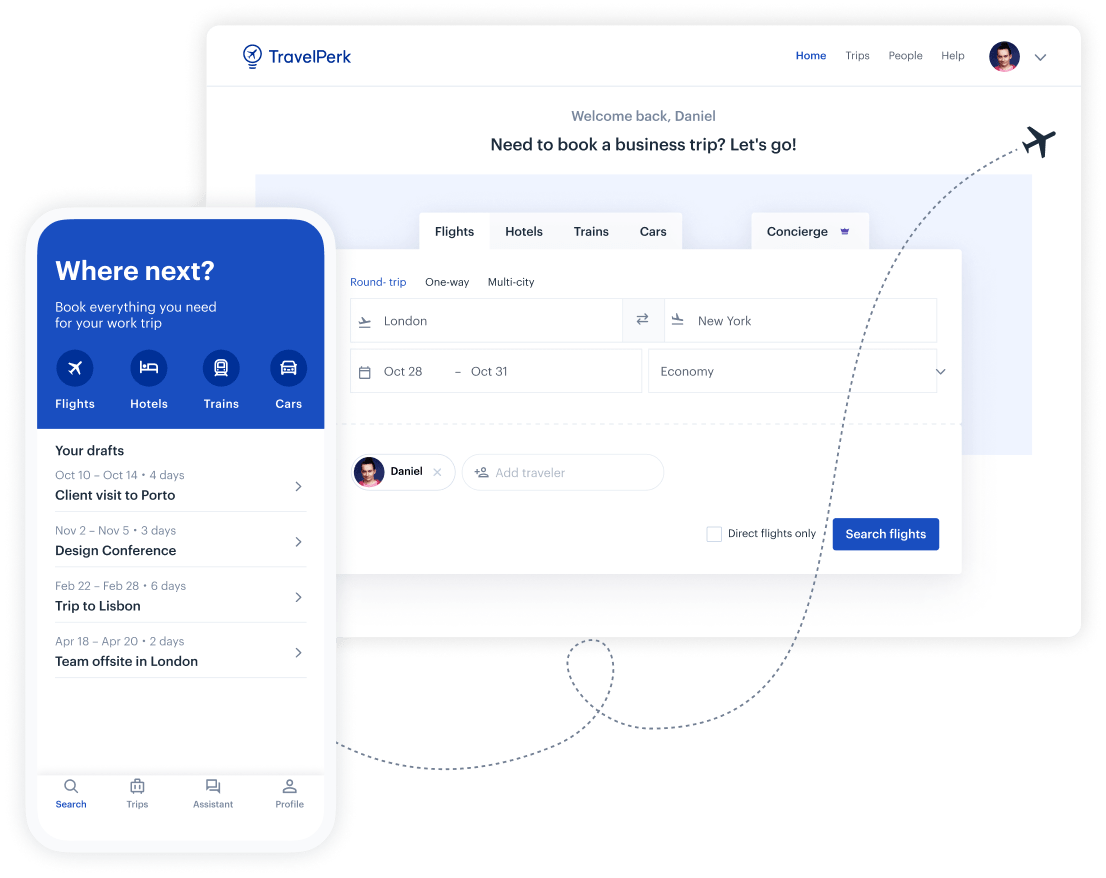 Make business travel simpler. Forever.
See our platform in action. Trusted by thousands of companies worldwide, TravelPerk makes business travel simpler to manage with more flexibility, full control of spending with easy reporting, and options to offset your carbon footprint.

Find hundreds of resources on all things business travel, from tips on traveling more sustainably, to advice on setting up a business travel policy, and managing your expenses. Our latest e-books and blog posts have you covered.

Never miss another update. Stay in touch with us on social for the latest product releases, upcoming events, and articles fresh off the press.