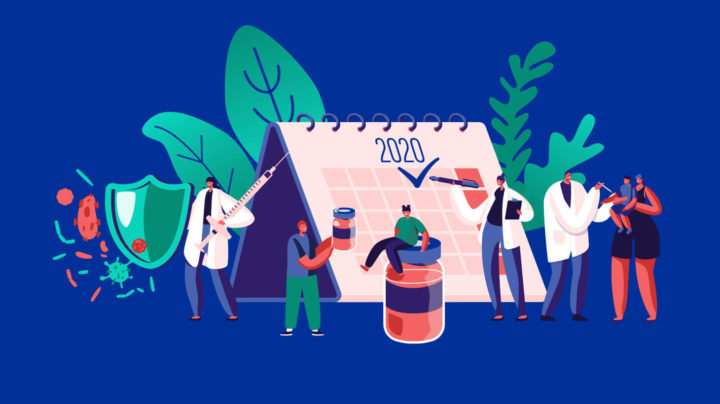 Remember back in December 2019 when we all said "2020 will be our year"? Well, we know what happened around the world in 2020. In the travel industry, in particular, bookings dropped to an all-time low as a result of the coronavirus pandemic. Flights were grounded, hotel rooms were empty and conference rooms that once bustled with the innovations of tomorrow closed their doors.

At TravelPerk, though it was a difficult year, we had many silver linings! Let's take a quick look at some of the best things we did in 2020!

Us & our people
In 2020, we turned 5! TravelPerk was born in January 2015 and has been taking the travel management industry by storm ever since.

Our team grew by 139 newbies in 2020! It was also a year of opportunity for many TravelPerkers - in fact, this year alone we had 100 employees move to a different role within the company and 32 relocations to a TravelPerk office in another country. We're proud of the talented people we have and strive to give them the opportunity to grow and develop internally. We also opened our first US office in Chicago back in January.

Our Customer Care team worldwide continued to make magic happen all throughout 2020. They managed to perfectly apply our 7* culture to consistently achieve great results both in quality and efficiency.

TravelPerk's entire team proactively moved to a work from home model and became fully remote to anticipate the wave of the global health crisis. Our wonderful People team sent complete home office kits to TravelPerkers to help them stay safe, comfortable, and productive.

Our People & Community teams implemented new processes and systems for this new remote reality to preserve our unique culture and working environment. TravelPerk is, and always has been, a people-first company. That's why this incredible team dedicated 2020 to making sure they were there for TravelPerkers even on the most challenging days this year.

Some of our awesome team members were also amongst the first in the world to receive the COVID-19 vaccine! We're paving the way back to rebuilding travel one jab at a time.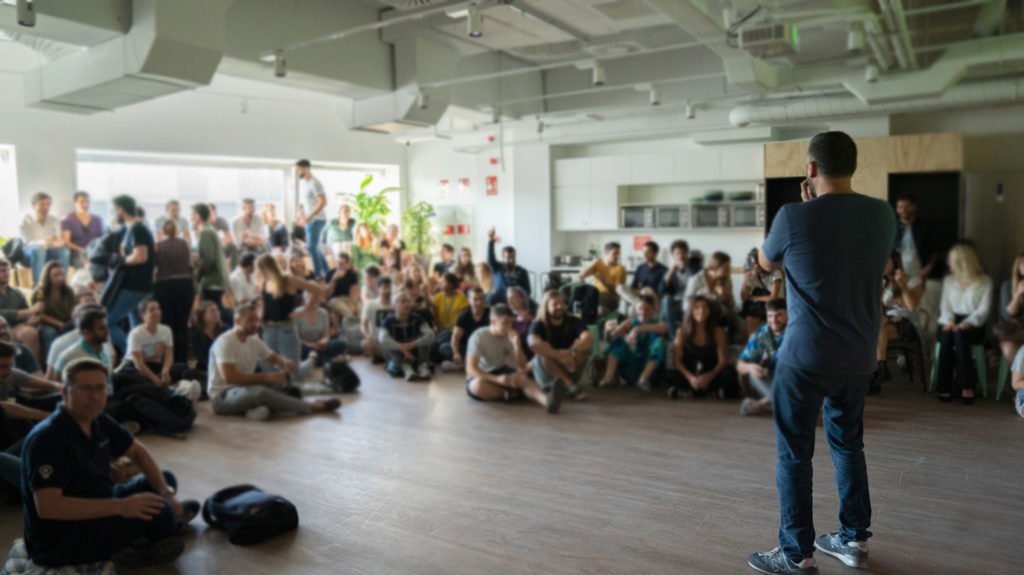 How we did
While bookings were down significantly at the peak of the crisis back in April, we hit a new record by the end of the year with +12% more contracts signed than in 2019. We actually grew in a year where our bookings were lower than we could have imagined, and even got our IATA in the UK and Germany!

We signed some great new customers, including WWF Deutschland and Monzo, to name a few.

All in all, we think we did pretty well this year. Despite all odds.
Our response to the COVID-19 pandemic
We're incredibly proud of ourselves for coming out of this year strong. 2020 did not break us thanks to our "6-pack bear" strategy. As our CEO Avi says:
"If we were in the animal kingdom, TravelPerk would be like that bear that didn't go into hibernation over the winter. Instead, he (or she!) braved the elements, got a six-pack, and is now all the better for it".

Avi Meir, TravelPerk CEO
Roughly translated, it means that we stood up in the face of adversity, and used our innovative spirit, creative minds, and perseverance to overcome 2020. And, of course, to make the travel management experience work for today and tomorrow. That's why we spent the year future-proofing our offering and preparing business travel for this next era.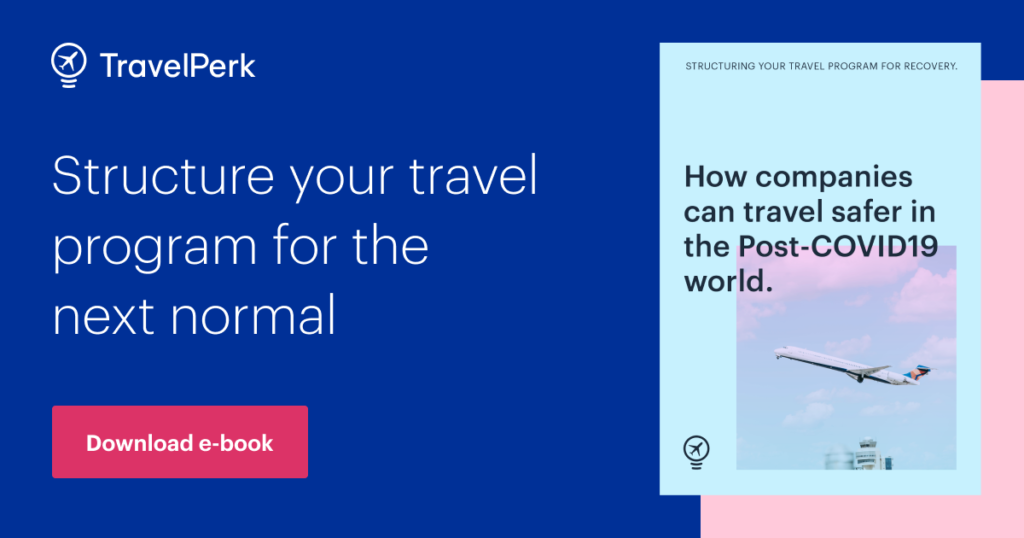 What we did to make business travel better in a post-COVID world
Business travel in a post-COVID world will be drastically different than before. Travelers and travel managers will have new needs, based on flexibility and safety among others. Anticipating this change, we amplified our FlexiPerk offering across the whole European Union, Switzerland, the UK, and the US.

Thanks to our acquisition of Albatross, we were also able to launch TravelCare. This gives TravelPerk customers all of the information, visibility, and support they need to travel safely in uncertain times. Users are kept up to date on all travel safety information relevant to their trip before, during, and after booking.

We also developed the TravelSafe API, which makes real-time data on COVID-19 travel restrictions available to the whole travel sector. Now, companies can integrate travel safety updates directly into their own products.
Awesome new perks & services
As we continue our commitment to our customers, we have launched our VAT Recovery Solution to keep optimizing business travel spend. With it, you can reclaim 20% of your business travel expenses! That includes our invoice collection service, so you can forget all about chasing providers for invoices after your travelers are already home. In a time where cash is king, every bit counts.

We introduced the Executive Experience in London, Berlin, Amsterdam, Barcelona, Madrid, and New York. Companies can treat their traveling employees to first-class hotels and special perks at unbeatable prices. Free breakfasts, free cancellations, and room upgrades are now within your grasp!

Our new app, TravelPerk Trip Assistant, is easy to use and consolidates all of your flight, hotel, train, and car rental information in one place. It even works on airplane mode! Gone are the days of sifting through emails to find the right one with the attachment you need. Business travel just got quicker and easier, folks. 

Last but certainly not least, we created our Open API Marketplace. Businesses can now plug and play by integrating TravelPerk's expertise directly into their workflows. Users can build the APIs themselves, and with our simple one-click setup they can access services like TravelSafe, Expenses API, and other corporate provisioning systems.
We went green!
As of 2020, all of our customers have the opportunity to offset 100% of their carbon emissions! Customers can now engage in carbon-free business travel and track their C02 emissions in real-time with GreenPerk. Including a green clause within your corporate travel policy has never been easier thanks to our state-of-the-art green travel solution.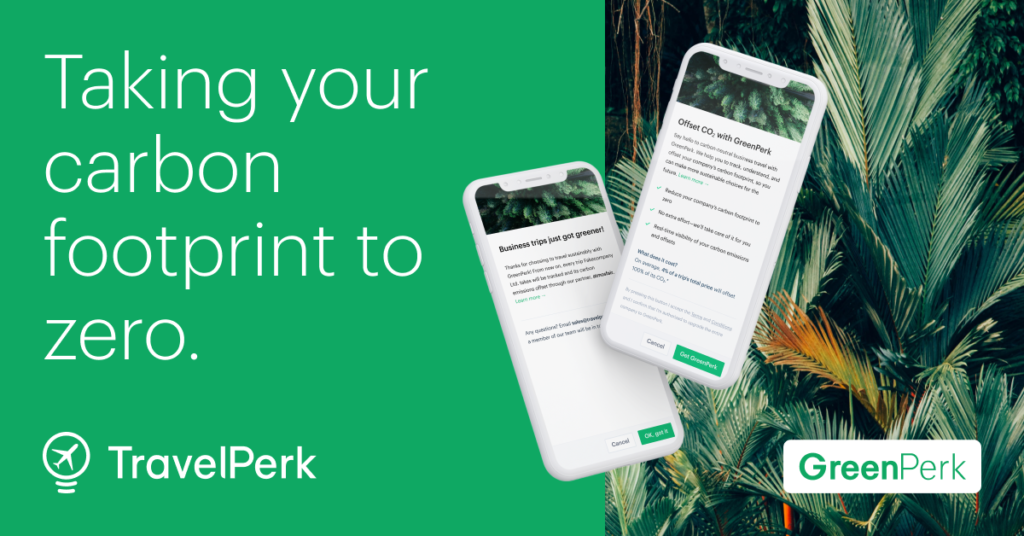 We couldn't get our inventory to stop growing
In order to broaden our US-based inventory even more, we partnered with Southwest Airlines®! We are among the first non-US travel management companies to partner with them— one of the largest airlines in the US!

TravelPerk users have been chugging along with Amtrak since June! Now, they can easily search and book train tickets with Amtrak's inventory directly on our platform. They can self-book high-speed train tickets across 500 cities in the US and 11 in Canada, including the key corridor Philadelphia-Boston-Washington DC-New York City. Learn more here!

We also made our offering bigger and better with existing partnerships in our major markets. We listened to our customer's needs and developed options for seat selection, digital ticketing, and special corporate rates with Trainline in the UK and Renfe in Spain. Our customers traveling in Germany can now also save their Deutsche Bahn tickets directly in the TravelPerk app and even book aisle seats!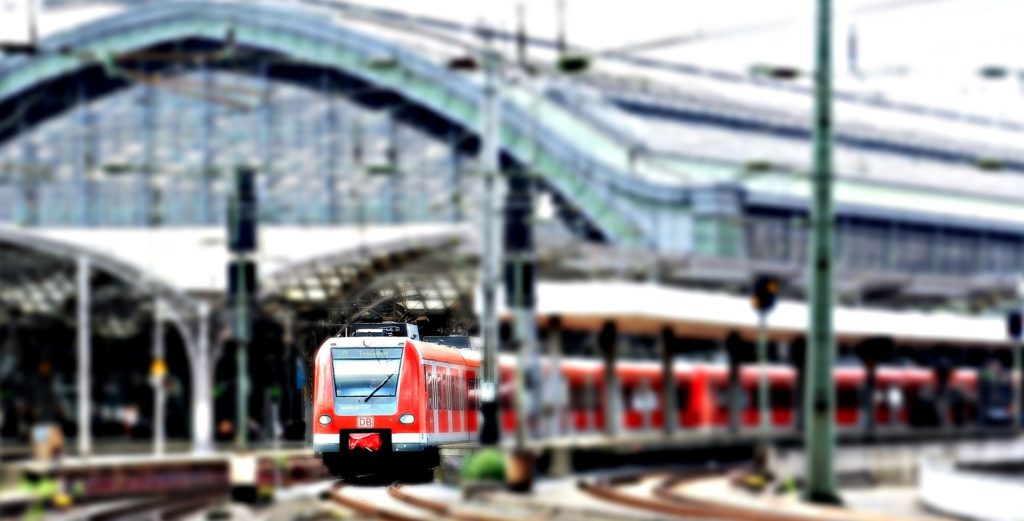 A few last words
Despite the circumstances, we were able to accomplish a lot in such a difficult year. We focused on future-proofing our product and understanding what our customer's needs will really be as they navigate business travel in our new reality. We are and have always been, driven by a desire to offer the best business travel management experience possible for our customers. That has not changed in 2020. If anything, this year has made us more determined, stronger, and more resilient. None of this would have been possible without the dedication and hard work of each and every member of our team.

As we head into 2021, we are so excited about what this year holds. It's actually off to a great start - we already acquired a company, and it's only January!

One thing is clear. TravelPerk is the future of business travel, and the future is here!
Did you find this article useful?
If you did, please follow us on LinkedIn, or share the article with your friends or colleagues!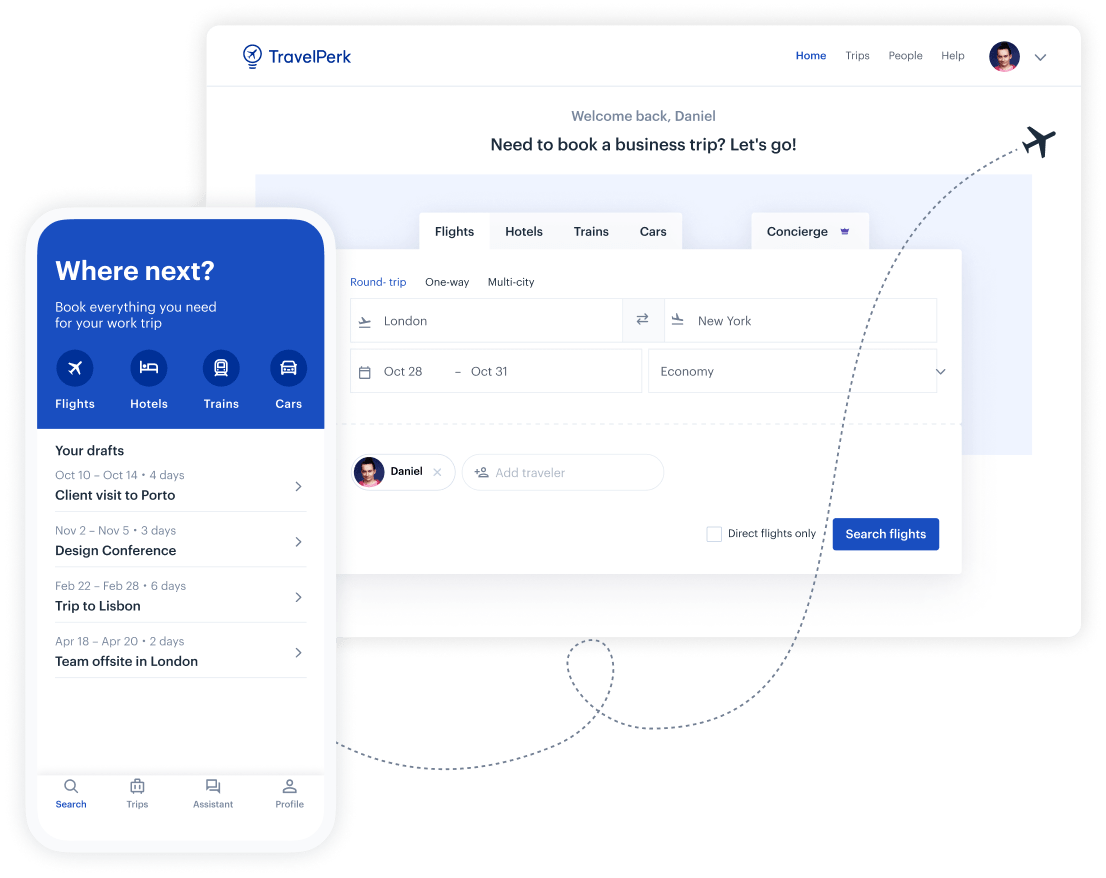 Make business travel simpler. Forever.
See our platform in action. Trusted by thousands of companies worldwide, TravelPerk makes business travel simpler to manage with more flexibility, full control of spending with easy reporting, and options to offset your carbon footprint.

Find hundreds of resources on all things business travel, from tips on traveling more sustainably, to advice on setting up a business travel policy, and managing your expenses. Our latest e-books and blog posts have you covered.

Never miss another update. Stay in touch with us on social for the latest product releases, upcoming events, and articles fresh off the press.