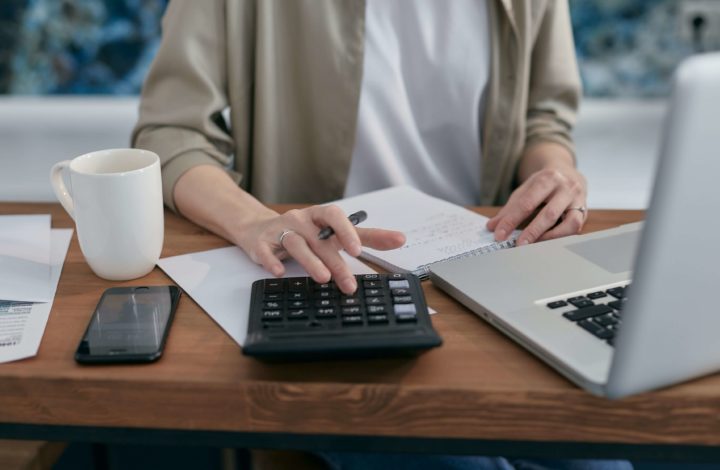 Staying on top of your company's expenses can take hours of work, stress, and money—all of which is better spent elsewhere. Think not only of all the hours of work for your company's employees, but also data that gets lost and mistakes that can always happen. Sticking to old, manual practices is costing your company high rates of employee dissatisfaction, too—no one likes putting in extra hours to do paperwork, yet having to wait months for a refund.

Read on to find out what exactly an expense tracking software is, how it works, how it can benefit your business, and radically change your accounting practices for the better. After that, we'll share a list of the best software solutions, their features, and their pricing.
What is an expense management software?
An expense management software is a SaaS platform, usually cloud-based, which is used to register, approve, and track expenses, as well as process the corresponding employee reimbursements.

It's also referred to as "expense tracking software" or "expense reimbursement software", and it's usually integrated to work together with a company's accounting software. An expense management system helps streamline and automate a big part of the expense tracking and reporting process, making it easier for employees to submit their expenses, for managers to review and approve them, and for the finance team to reimburse employees. It offers finance managers and admins the possibility to keep track of expenses all in one platform, categorized into the right expense categories, often real-time. Accountants use the tool to generate fast, accurate reports as part of their bookkeeping process.

Why use an expense management software?
In a nutshell, expense tracking software saves your company time and money—actually much more than most people imagine. Let's see how!

The biggest advantage of using an expense management software is probably the fact it automates a big part of the process, which often includes different employees and departments, paperwork, and approvals. These are just some of the ways that an expense management software can simplify the expense tracking and reimbursement processes of any company:
It eliminates paperwork: no more back and forth, sending emails and filling in forms—it can all go through the platform in a matter of minutes.
It eliminates paper: by allowing receipts to be stored as images in the platform, while still keeping their legal value (note: this depends on the software and the country).
It integrates with your existing accounting systems, allowing you to export reports easily and avoid manual data entry.
It ensures compliance: an expense management software helps you make sure the spending policies are respected, it can detect policy violations and fraud, and avoid duplicate entries.
It makes the expense approval process easier: by allowing you to create approval workflows, as well as approval or rejection automation when certain criteria is not met.
Better reporting: the business expense software normally offers a wide range of reporting options, allowing you to analyze trends and forecast spending.
Identify saving opportunities: this is easier as data is readily available and you can generate different reports.
Possibility to connect the software with company credit cards and bank accounts: this makes importing expense data a lot easier.
Automatic scanning of receipts: some platforms offer employees the option to take a photograph of their receipts, and the system does the rest of the work.
How does an expense management software work?
An expense management software allows you to keep the whole expense tracking process in one platform, from data entry to generating reports. Here are all the steps of the expense management process that it can help with:
Data entry: from manual expense submission to data import automation, using corporate card extracts and other integrations.
Approval process: once approval workflows are created, the employee expense approval request is automatically sent to the right person.
Compliance: it allows to set expense policies to be respected, as well as budgeting.
Reimbursement: the process is made faster by having all the necessary information to issue the refund on the platform.
Analyzing data and reporting: it gives a clear overview of expenses and categories.
What's more, the expense management software can be integrated into other systems to make sure the data can be imported and exported to those, too. The most popular integration is, of course, between the expense tracking software and accounting software. However, there are many other possible integrations too—such as TravelPerk's all-in-one platform to book business trips.
When is the right time for a company to get an expense tracking solution?
The answer is actually very simple: always! Here's why: the challenges related to expense tracking are common among all businesses, big and small. It's essential to keep track of all expenses using easy-to-use tools, even if you're a small business.

Think about it: especially when you're a small business, you need to make sure you stay within budget. Additionally, small businesses have a reduced amount of employees who can take care of the work it takes to do things manually. You're probably thinking about the costs that using this kind of software has, but you'll be surprised by how low they can actually be!
How to choose the best expense tracking software for a company?
When choosing the right expense report software, these are some things to keep in mind:
The possibility of automatic vs manual data entry: this is especially important for bigger businesses and those that are scaling.
If the solution offers corporate cards or can be integrated with the company cards already in use.
The possibility of integrating it to the systems you already use for accounting, finance, attendance, and travel.
What your reporting needs are and what the tool offers, and if it's customizable.
Pricing: consider not only monthly or yearly fees, but also necessary add-on fees and implementation costs, especially if you need to integrate it with other systems.
Usability: must be easy to use—if it makes things harder, then what's the point?
Scalability: will it be able to grow together with your business?
Particular software requirements for small businesses
The ideal tool for small businesses makes the expense tracking process as easy and smooth as possible, so you spend less time tracking expenses and more time growing your business. Some of the biggest challenges that expense management software can help small businesses with are:
Saving time spent in manual data entry
Avoiding errors
Gaining better insights into spending trends
Tax calculations
Faster reimbursement and happier employees
These are definitely important features to keep in mind when looking for a spend management tool for your small business. An easy-to-use interface and implementation times and fees are also an important aspect to keep in mind, as they can have a big impact on small business operations, too.
Top 10 expense management software solutions
Divvy's software combines expense management software with corporate cards. In fact, Divvy gives you access to a credit line and Divvy cards, so that every employee can get a card with a set limit. It's also possible to create many virtual credit cards for each subscription and setting budgets for each, which helps protect your company from overcharge and fraud by not exposing the entire credit line.

The platform can send notifications for every card swipe so it can be classified correctly, which makes reconciling statements a lot easier. The service is free to use, but the implementation and any add-ons come at an extra charge. An integration between Divvy and TravelPerk is coming soon.

Pros: value for price, automatic importing of every purchase made.

Pricing: free. The expense management solution and the credit card service are bundled. Reimbursement add-on from $5 per user per month.
Expensify is a popular cloud-based solution for simplifying the entire process: from the actual purchase to the reporting. Some of its key features are one-click receipt scanning using their mobile app, automatic merging of data, simple approval rules, and mileage calculation options. Other interesting features include next-day reimbursement, and integrations to the main accounting, HR, and tax systems. Expensify can also be integrated into TravelPerk's business travel platform.

Companies can sign up for the Expensify credit card service, which provides them with company credit cards for their employees to use for business expenses. The platform then automatically imports and makes it easier to classify this data.

Pros: easy to use, possibility to customize it and integrate it with different systems. Used by all types of companies.

Pricing: from $4.99 per month for individuals up to $18 per user per month. Free version available, but restricted to 25 invoice scans.
This Swiss company has developed an expense management software that can automate the whole process, including VAT validation and reclaim. Using AI technology, businesses can automate their processes from end to end, from automated expense reports using a photo or file, to auto-approvals and real-time insights.

Yokoy offers a user-friendly platform that can integrate with almost any accounting and HR tool, as well as TravelPerk's system. Other valuable features include automated VAT readout, a corporate credit card service, and fast implementation times.

Pros: fast implementation process and expertise in the DACH market

Pricing: on request. Free trial available.
Circula's intuitive user interface is ideal for medium-sized businesses that are looking to reduce manual work using AI-based technology. Both the platform and the app for iPhone and Android mobile devices make it easy for employees to report their expenses seamlessly.

Circula is optimized for German legislation, but localizations for other European countries are also available. An interesting feature is the Circula Benefit, a corporate benefit program based on lucrative tax benefits. An integration with TravelPerk is available to make travel expense reporting easy too.

Pros: corporate benefit program, optimization for country-specific compliance in Germany and other European countries.

Pricing: starting at $70 per feature, per month. Free trial available.
Click here to see how you can integrate Circula with TravelPerk
With the Webexpenses platform and app you can simplify your company's expense tracking processes by automating expense reports, compliance, and checks. Some of the key features include the possibility of a custom system configuration, deadline notification, and photo upload using their app.

This intuitive platform claims to be the industry's best in pricing, offering a return on investment in only three months. Webexpenses also offers 24/7 support, and an integration with TravelPerk to keep your travel expenses under control, too.

Pros: used by all types of businesses, easy to use, and local support in the US, UK, and Australia.

Pricing: form $5 per feature per month. Free trial not available.
Get real-time insights by combining credit cards, expense reimbursements, invoice management and automated accounting in one platform. Spendesk also offers automated accounting tasks, such as reconciliation, to avoid double entries, and rules to map expenses automatically.

An interesting functionality is their virtual credit card service and their subscription management, which offers a clear overview of subscriptions and allows you to pay with virtual cards. Spendesk can be integrated with the main accounting and finance systems, as well as TravelPerk's business travel platform.

Pros: scalability, company cards, ideal for small to mid-sized companies.

Pricing: on request. Free demo available.

Expensya is an expense tracking software used by all types of businesses—from freelancers to big corporations. Some of its features include dedicated options for daily allowances, self-managed expenses, invoicing, and smart recognition technology for retrieving data.

Mileage expenses can be calculated automatically for all means of transportation, including bicycles. A great feature about Expensya is that it allows you to archive receipts electronically with legal value. Expensya offers solutions for three profiles: freelancers, mid-market, and large companies. It can be integrated with TravelPerk to make your travel expense tracking even easier.

Pros: automated expense management, no matter the company's size and industry.

Pricing: from $5 per month per session. Special rates on request. Free trial available.
Payhawk offers an integrated experience which allows you to combine credit cards, payments, expenses, cash management, and pre-accounting information. With Payhawk you can request physical and virtual cards for your business, and even have team cards with a shared budget. Apart from automatically importing information from credit cards, Payhawk can reconcile data automatically in more than 60 languages.

The solution can be used in any business registered in the UK and Europe, and it's paperless. Forget about paper receipts—all digital records are legally valid in many European countries. Payhwak integrates smoothly with other systems, including TravelPerk's corporate travel management platform.

Pros: all-in-one platform, paperless solution for European companies.

Pricing: from €90 per month.
Fyle is an easy-to-use solution that offers many interesting features that make the expense tracking process really simple. From automated credit card reconciliations, created using credit card feeds and bank statements, to integrating with a wide range of systems as well as productivity software. Integration possibilities include TravelPerk, email and Whatsapp—so there's no excuse not to track receipts anymore!

Their platform has recently been awarded as the "easiest to use" in 2020, and it's clear why. Some other features include real time expense analytics in a centralized dashboard and a mileage tracker that makes mileage expense submission easier.
Pros: easy to use and import data, wide range of integration possibilities.

Pricing: monthly and annual rates. From $4.99 to $11.99 per user per month. Custom pricing available.
ExpenseIn offers receipt scanning, automatic policies, and real-time reporting to automate your expense tracking processes. An app is also available, which allows employees to record expenses on the go.

This solution offers full visibility of all business expenditure and it integrates seamlessly with other systems, including TravelPerk's. ExpenseIn is ideal for medium to big-sized companies of any industry, and it's compliant with UK and Irish tax law.

Pros: low price, UK compliance.

Pricing: from £3.80 per feature per month. Free trial available.
Travel expense management integration
With TravelPerk's travel booking integration you can not only keep travel expenses on track, but also plan, budget and approve the entire business trip. The data regarding travel expenses will be automatically imported and classified. It's that easy to take your business travel management to the next level!

Our integration is available for some of the world's most popular expense management solutions: you can find a full list of expense management partners in our Marketplace.
Conclusion
With all these expense management solutions available, there's no doubt that it's time to swap endless hours of manual expense reporting for a modern, automated solution. Speeding up the entire process will allow you to save time and money, get better knowledge about your expenses, take better-informed decisions, and stay competitive.

We hope the list was useful and will help you choose the right solution depending on your business needs. One thing is certain: these solutions will lift off a heavy load, and allow you to focus on the core business operations that will make your company grow.

Did you find this article useful?
If you did, please follow us on our social media accounts on LinkedIn or Instagram. Please share the article with your friends or colleagues!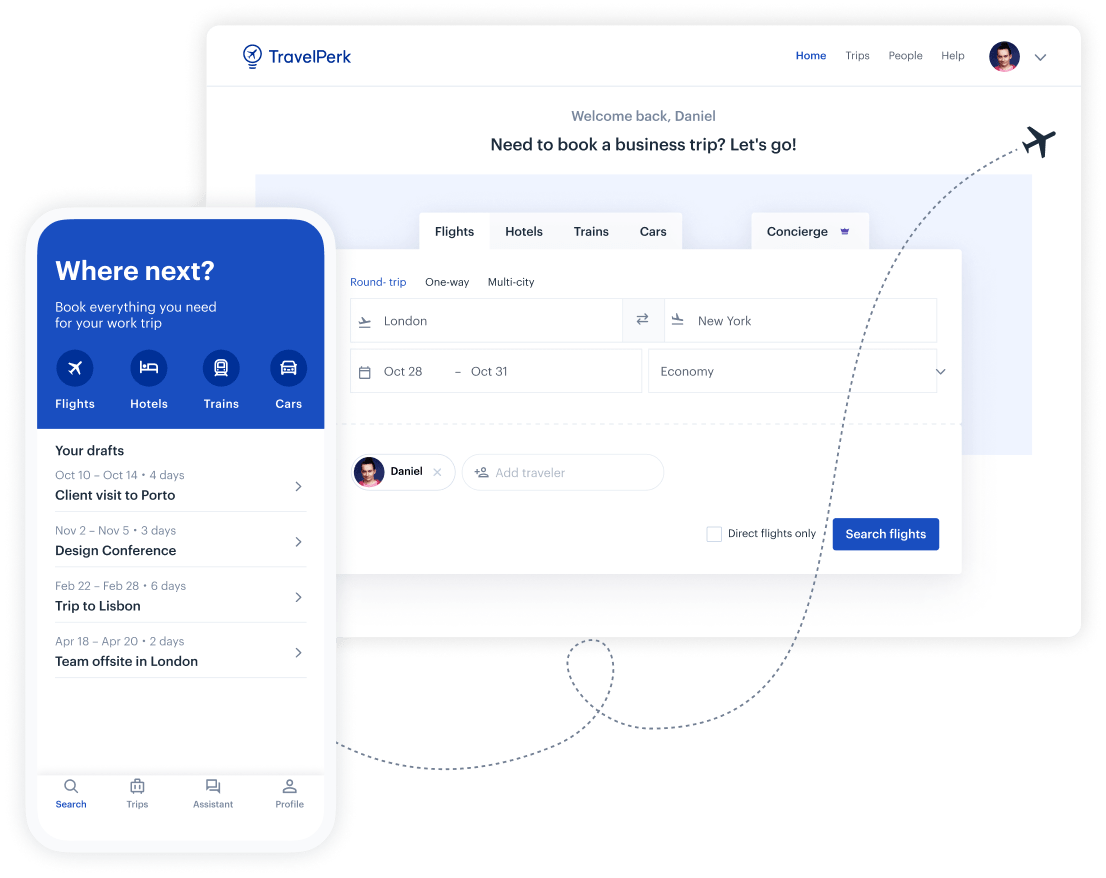 Make business travel simpler. Forever.
See our platform in action. Trusted by thousands of companies worldwide, TravelPerk makes business travel simpler to manage with more flexibility, full control of spending with easy reporting, and options to offset your carbon footprint.

Find hundreds of resources on all things business travel, from tips on traveling more sustainably, to advice on setting up a business travel policy, and managing your expenses. Our latest e-books and blog posts have you covered.

Never miss another update. Stay in touch with us on social for the latest product releases, upcoming events, and articles fresh off the press.