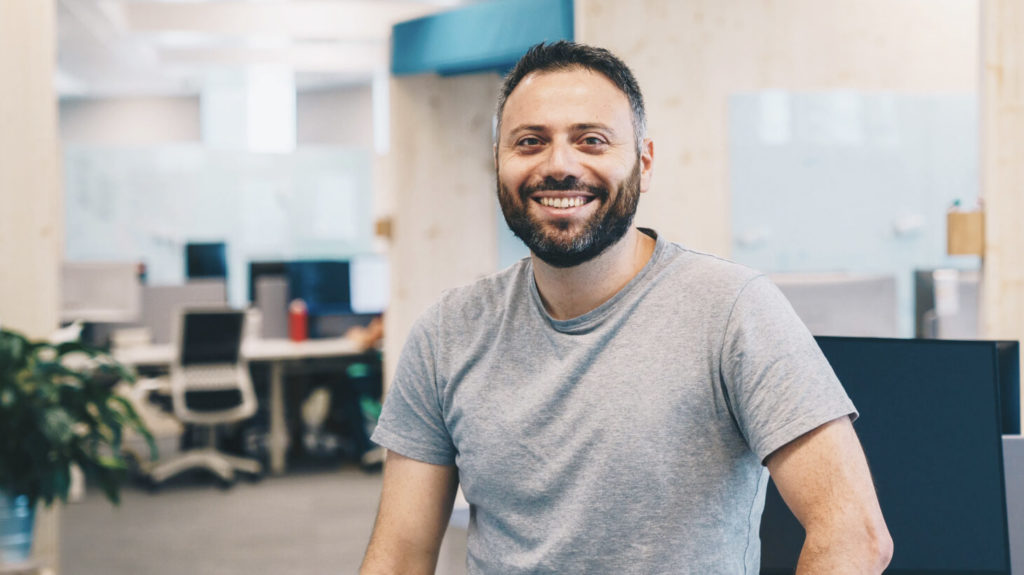 TravelPerk announces $44m Series C investment led by Kinnevik to transform $1.3 trillion business travel market
TravelPerk is accelerating growth with Series C investment including from Kinnevik, Yuri Milner and Tom Stafford, and the opening of a new London office - with bases in Berlin, Amsterdam and Paris soon to follow.
TravelPerk is a simple, smart, easy-to-use platform which allows teams to manage trips from booking to accounting all in one place - using the world's largest global travel inventory to take the pain out of business travel.
TravelPerk is Europe's fastest growing 'Software as a Service' company, and is on track to complete seamless bookings for one million travellers next year.
Barcelona, October 16th –- TravelPerk, the Barcelona-based startup which has become the fastest growing 'Software as a Service' company in Europe, has secured $44 million in Series C funding from some of the world's most successful technology investors including Kinnevik, Yuri Milner and Tom Stafford. This new funding will enable the firm to expand into new markets and accelerate its dramatic growth towards its ambition to become the world's leading corporate travel platform.
According to the Global Business Travel Association, 50% of business travel happens outside of company policy often because existing platforms are outdated, can't offer the choice or prices of consumer sites, and require travel managers and finance teams to endure multiple platforms, emails and calls back and forth to manage a single trip - costing companies valuable time and money, while frustrating employees and preventing growth.
TravelPerk is solving this problem by simplifying the process for hundreds of thousands of travellers from some of the world's most influential companies including Uber and Transferwise - cutting the time needed to manage a trip from 3 or 4 hours to just 10 minutes. By streamlining the process, TravelPerk is saving companies more than 20% in annual travel costs.
The company's unique platform hosts the world's largest bookable travel inventory, and brings all the necessary tools and resources to manage trips from booking to accounting into one simple, smart, consumer-standard interface. The platform allows travellers to quickly and seamlessly compare, book and invoice cars, trains, flights and hotels from a wide range of major providers including Booking.com, Expedia and Airbnb - with 24/7 support.
TravelPerk CEO Avi Meir said: "We believe business travel should be as simple as personal travel - if not easier. As businesses grow beyond borders, organising trips is one of the most painful and unnecessary obstacles they face to expanding. "TravelPerk is breaking new ground to propel business travel into the 21st century, disrupting a mammoth and outdated $1.3 trillion market - ensuring distance is never a barrier to future growth.
"We are proud to have the backing of investors with a unique track record of supporting other market disruptors that have transformed entire industries."
In this latest round, the company is also being supported by existing investors such as Felix Capital, Target Global, Spark Capital, LocalGlobe, Sunstone and Amplo, who back market-changing unicorns including Slack, Trello, Farfetch, Deliveroo and Delivery Hero.
Since being founded in 2015 by CEO Avi Meir and CPO Javier Suarez, TravelPerk has increased revenues by 700% growth year on year, and has now raised nearly $75m in total funding.
This new injection of funding will equip TravelPerk to expand into new markets, enlarge its client base by working more with small enterprises and augment its technology offering including integrating travel and expenses management into the platform.
Having tripled the size of its team in the past year, TravelPerk is opening its first office in the UK, and is soon also to build bases in Berlin, Amsterdam and Paris. The UK business travel market was worth $50 billion in 2017, and this initial investment will allow TravelPerk to simplify travel for customers such as Aesop, Bowers & Wilkins, Adyen and Farfetch.
Chris Bischoff, Senior Investment Director at Kinnevik, said: "We are excited to invest in TravelPerk, a company that fits perfectly into our investment thesis of using technology to offer customers more and much better choice. Booking corporate travel is unnecessarily time-consuming, expensive and burdensome compared to leisure travel. Avi and team have capitalised on this opportunity to build the leading European challenger by focusing on a product-led solution, and we look forward to supporting their future growth."
For more information please contact press@travelperk.com or +34 932 20 91 22
About TravelPerk:
TravelPerk is a next generation travel booking and management platform pioneering the future of corporate travel. TravelPerk offers the world's largest travel inventory alongside powerful management features and 24/7 customer support, allowing companies of any size to effortlessly manage the entire process in one single place. With state-of-the-art technology and consumer-grade design the company is transforming the business travel experience for both travellers and administrators worldwide. Backed by world-class VCs Kinnevik, Target Global, Felix Capital, Spark Capital, Sunstone, LocalGlobe, Amplo, 14W—investors in some of the most disruptive companies in tech including Zalando, Slack, Trello, Twitter, Farfetch and Delivery Hero — TravelPerk is poised to reinvent business travel with an end-to-end solution that just works.