We couldn't be more excited to announce that we raised $160 million between funding and debt in our Series D round! The round was led by our customer-turned investor Greyhound Capital. Our existing investors DST, Kinnevik, Target Global, Felix Capital, Spark Capital, Heartcore, LocalGlobe, and Amplo also participated. This funding represents a milestone for TravelPerk, marking the beginning of a new phase of growth and acceleration for us.
What our investors see in us
It all started with a happy customer. Greyhound Capital joined as a TravelPerk customer in 2018 and saw first-hand the tremendous value that TravelPerk provides across organizations. From travelers to travel managers to administrators to financial controllers, our platform offers the best-in-breed product for business travel management. Greyhound Capital identified that. They decided to invest. Plain and simple.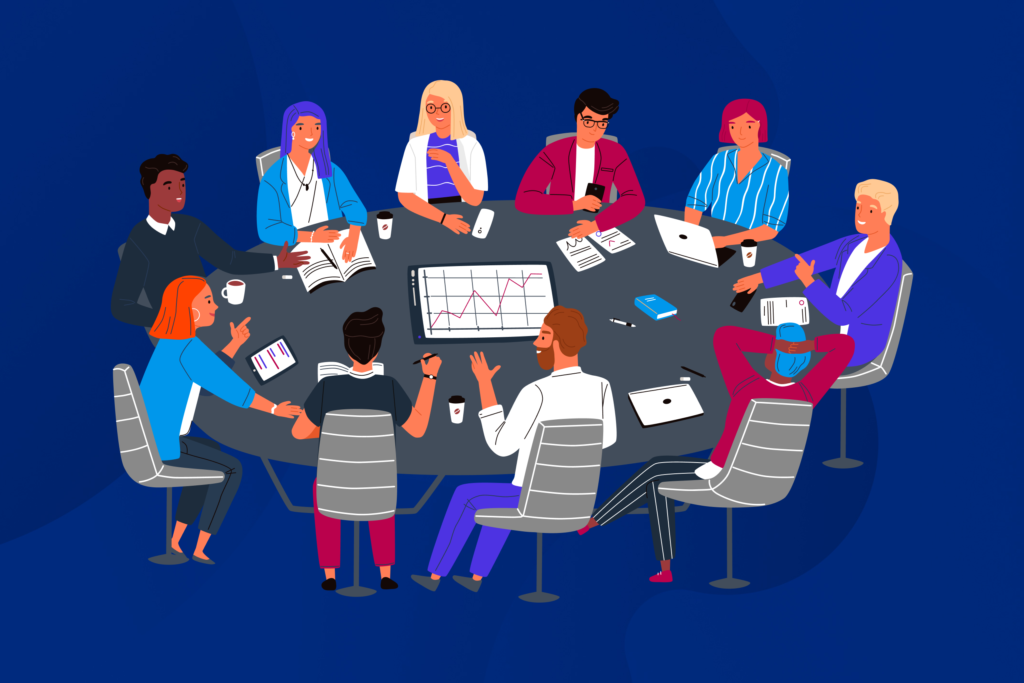 But that's not all they see in us. Our CEO likes to say that throughout 2020, we were like a "bear that didn't go into hibernation for the winter, but stayed outside getting a 6-pack". What that means is that we didn't let this year stop us. Amid all the adversity, TravelPerk didn't lay anyone off and didn't put operations on pause. What we did do was keep investing in our product and technology during the worst crisis the travel industry has ever seen. We kept growing and expanding, consolidating our position in markets like the US and UK. We acquired NexTravel and Albatross because we knew that we had to keep going.

And that's why our investors came to us. We had planned another round of investment for the end of the year, but we grew so much that the investors came earlier.
Long live business travel!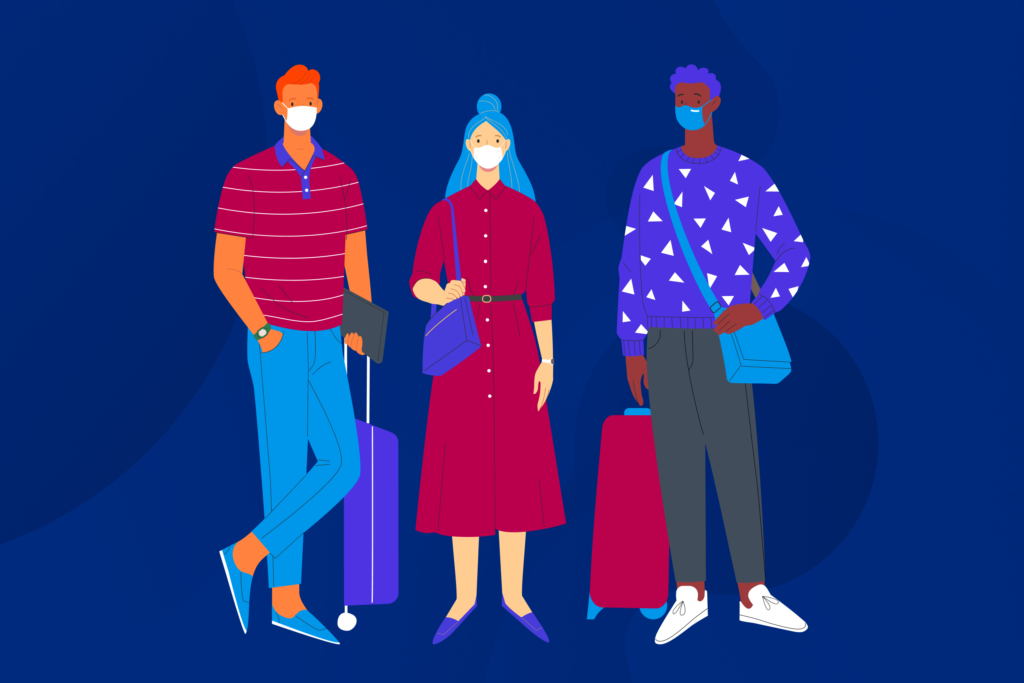 We all recognize the effect that the COVID-19 pandemic had on the travel industry in 2020. We're proud to say that this year, in which business travel came to a halt, did not break us. If anything, we emerged bigger, stronger, and better.

We spent the year building our resilience and future-proofing our product to prepare for the realities of the "next normal". We took this as a time of reflection, to consider what the business travel of the future would look like, and what we could do to ready our product for our customer's changing needs. So, what were our main achievements and innovations that led our growth and attracted this new funding?
Well…
So, you thought Bill Gates was right when he said that 50% of business travel would go away? Our investors don't seem to agree. This funding is an extremely positive sign for the overall travel industry, infusing confidence in the fact that business travel will be back. If you're already getting Zoom fatigue and are getting bored of interacting with people through a screen, there's no need to worry. You will be safely on the road again soon.
The meetings that matter happen in person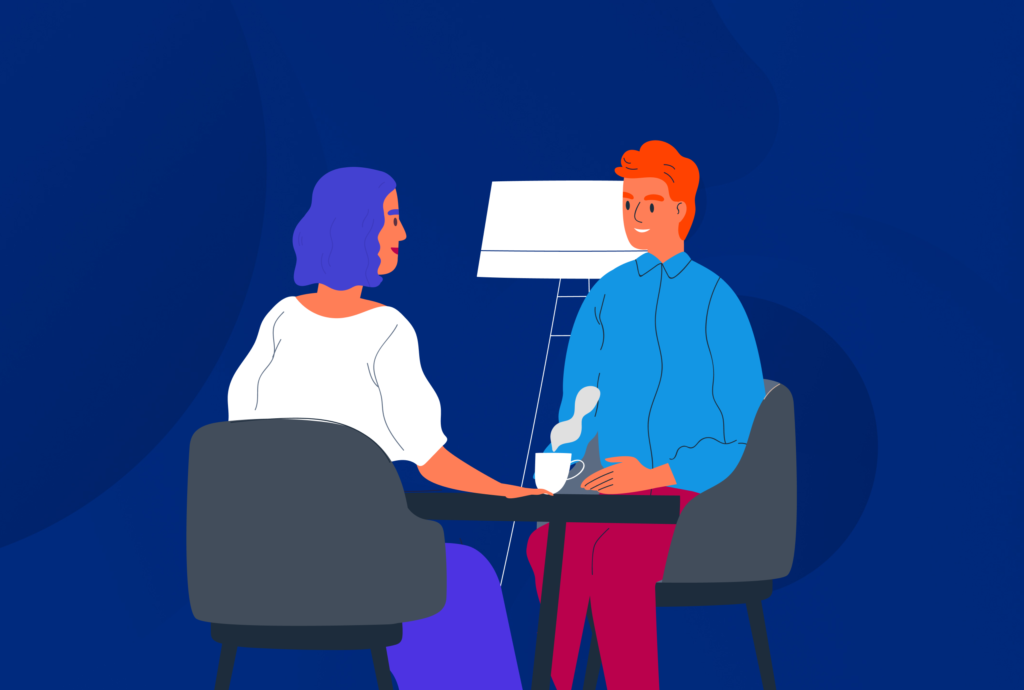 If you think about it, business travel exists for one very simple reason. To help us forge human connections in the professional world. Yes, those connections are made in business to drive revenue, close deals, network, seek out new clients, find new jobs, and all that. But it all stems from our inherent, biological need to socialize.

UCLA professor Matthew Lieberman said that "being socially connected is our brain's lifelong passion. It's been baked into our operating system for tens of millions of years." (UCLA) That holds all the more true today, in a world where COVID-19 has made clear how powerful these connections are both in our personal lives and in business.
We all admit that Zoom can achieve a lot, and can replace many business interactions. It is, however, a poor stand-in for human contact. Teammates need to come together to create. Managers need to give people a pat on the back for a job well done. Whole teams need to come together outside of work to put a personal touch to the professional relationship.
That's why it's so important to foster company culture and build meaningful relationships with colleagues, customers, and clients. And this is exactly what a business travel management platform like ours does. It facilitates the creation of these connections.

The pandemic has also brought into sharp focus our need to evolve this offering. While this core need to connect has not changed, the landscape very much has. Factors like real-time information, full visibility, sustainability, and flexibility are more important than ever before. This investment is going to fuel us to keep building on the future of business travel to solve our customer's travel needs in this new reality.
Investor spotlight
Greyhound Capital
A global growth equity investment firm focused on technology-enabled businesses that aim to improve daily life. The firm has backed other exciting companies like Revolut, N26, Guideline, and Coalition, to name a few.

Greyhound Capital started out as a TravelPerk customer and decided to invest after seeing the benefits of our platform first-hand. They believe that we are building a platform that is 10 times better than anything on the market today thanks to our strong focus on product-driven growth and excellent customer service.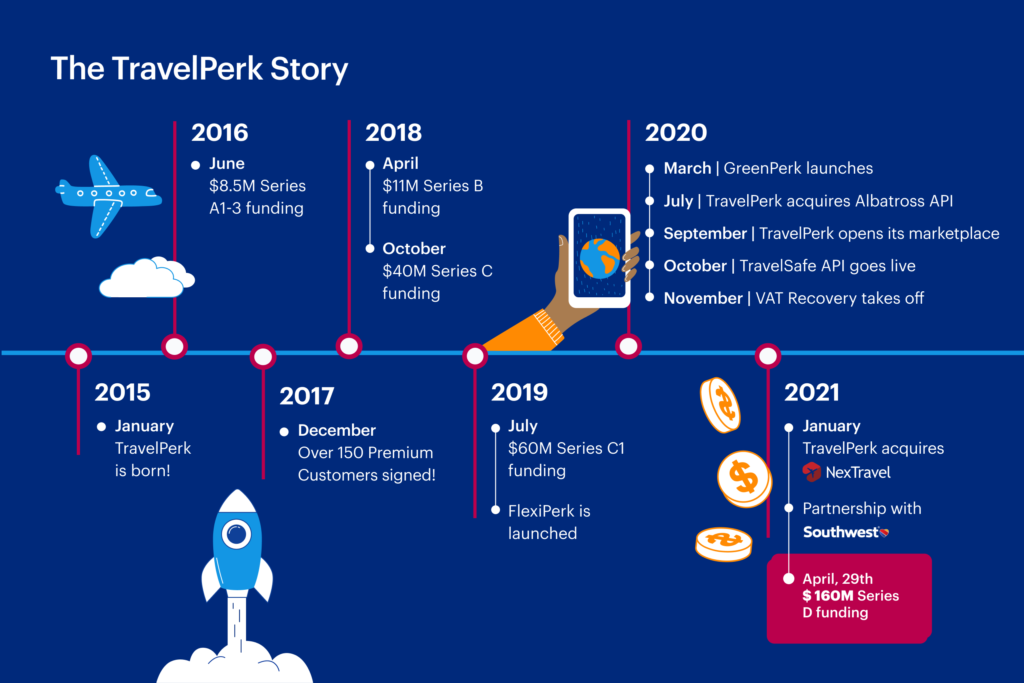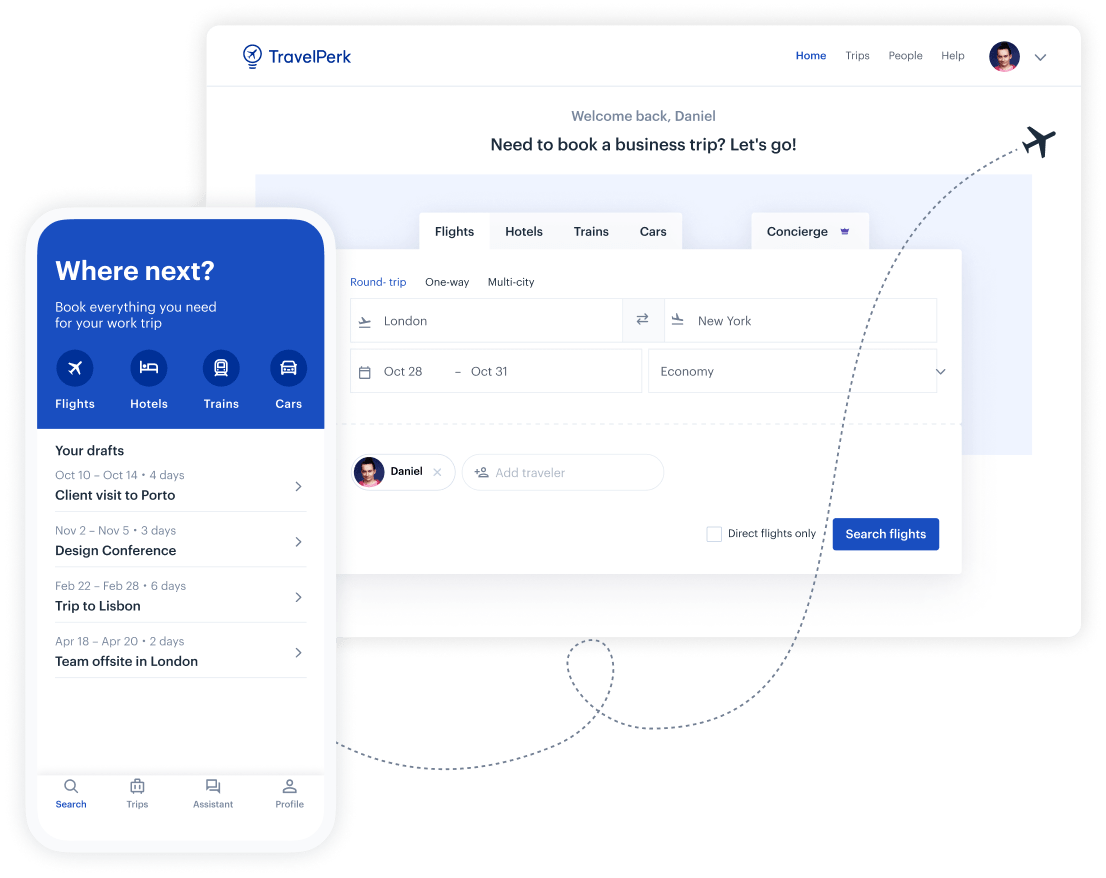 Make business travel simpler. Forever.
See our platform in action. Trusted by thousands of companies worldwide, TravelPerk makes business travel simpler to manage with more flexibility, full control of spending with easy reporting, and options to offset your carbon footprint.

Find hundreds of resources on all things business travel, from tips on traveling more sustainably, to advice on setting up a business travel policy, and managing your expenses. Our latest e-books and blog posts have you covered.

Never miss another update. Stay in touch with us on social for the latest product releases, upcoming events, and articles fresh off the press.