Historically many organizations have been hesitant about adopting the latest technology to assist with expense management. While it's undeniable that a human touch is required in verifying expenses, many companies continue to overlook the numerous benefits AI can bring.

Rather than resulting in a loss of control, AI can help busy employees detect and flag fraudulent expenses efficiently. However, before the pandemic, even pioneers like Expensify reported that most customers were only using a portion of the automation capabilities they could provide.

So what advantages can AI bring for businesses looking to be more strategic about their travel and expenses, and how has the pandemic altered the uptake of this technology worldwide?
What are the benefits of using AI for your travel & expenses?
Expense management is a critical component of any business, but as organizations expand, their processes need to shift to meet growing demands. When considering a move from a manual approach to an automated system, there can be apprehension over losing the element of human supervision. But, companies who take the leap to AI can reap various benefits.
1. It simplifies your workflows
Manual expense reporting is a long and repetitive process. The laborious nature of the work opens businesses up to the risk of errors. Plus, having a system that requires multiple layers of approval can complicate the process for finance, since managers may not approve on time.

Through automating key systems, technology enables faster expense reporting. By establishing algorithms in line with corporate travel policies, AI can reduce the time spent reviewing expenses. Submissions within company parameters can be automatically approved, while others can be quickly flagged for extra consideration.

Automation reduces frustrating backlogs of reports in busy periods and allows finance teams to focus their energy on strategy and other more meaningful tasks. AI can also suggest policies based on your expense reports, saving additional time and money.
2. It increases accuracy
It's unavoidable. Humans make mistakes. Manually handling expense reporting is both tedious and time-consuming. When undertaking such repetitive tasks, errors are inevitable. Moving to a software-based system enables organizations to track their expenses with greater ease and guarantees higher accuracy.

By establishing parameters for violations, AI can automatically detect and signal when a report has discrepancies that fall outside your corporate policy. Through its bias-free system of analyzing data AI can be more accurate at spotting potential fraud. Plus, it can provide more visibility. Thanks to user-friendly dashboards, reports are easier to view, which helps businesses track deductible expenses they might otherwise miss.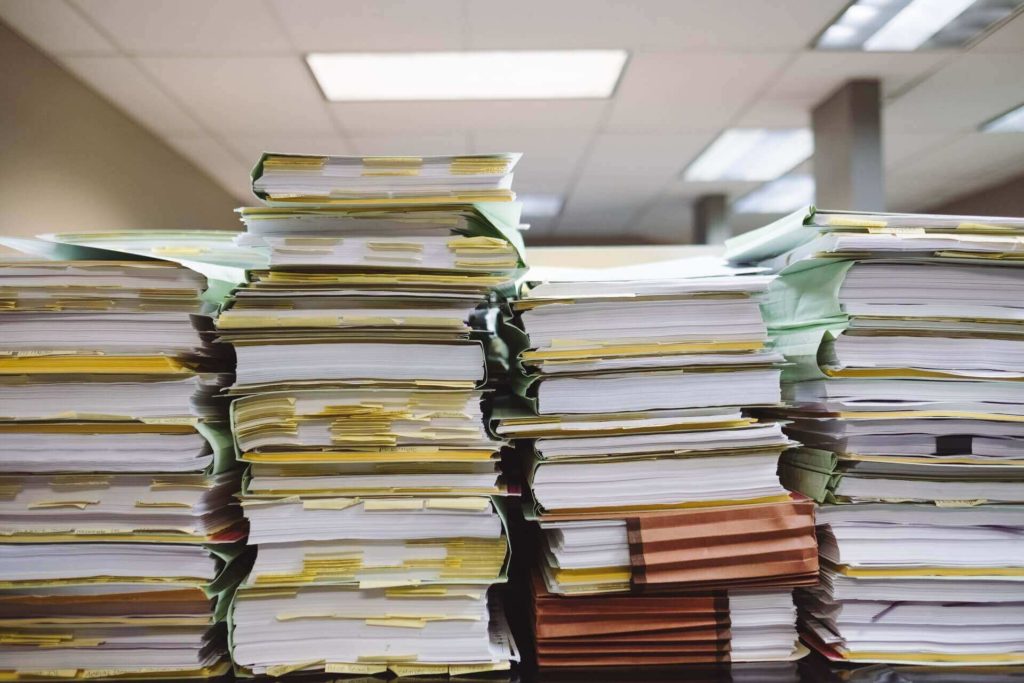 3. It reduces the amount of paperwork
Without digitization, companies can amass vast amounts of paperwork that they will need to store at great expense. Gleaming important insights about your business is practically impossible from a paper-based system, and it can make it even more challenging for disparate teams to stay up to date.

Using AI and more modern approaches is not only better for the planet, it can be safer, cheaper, and more efficient for your organization. Paper receipts are lost easily, meaning employees miss out on reimbursement. Moving essential documents such as receipts and invoices online increases their visibility which can have various positive impacts across your business.
4. It boosts compliance
Automation not only makes auditing more straightforward it also increases compliance rates. With their extensive workloads, it can be easy for travel managers and finance teams to miss non-compliant expenses. With a tool in place, it is easier for companies to verify and enforce their corporate policies, which helps reduce travel spending and catch more deductible expenses.
5. It provides unique business insights
The sheer amount of data AI can analyze can be revolutionary for your business. It can discover patterns and preferences that can help your teams make better-informed decisions and assist with examining your annual travel spend.

Harnessing this technology can help make organizations more agile and resilient. By switching from a paper-based system, companies are not confined by their location. Accessing more information online means businesses can adapt to changing circumstances more rapidly and with greater insight.

AI can assist companies in generating extensive travel expense reports. Finance teams can break down their colleagues' travel spending by a range of categories, including the type of expense, project, department, and location. As well as more in-depth overviews, organizations can also monitor individual employee spending and track top policy violators with ease.
Why did COVID-19 accelerate the need for AI in travel expenses management?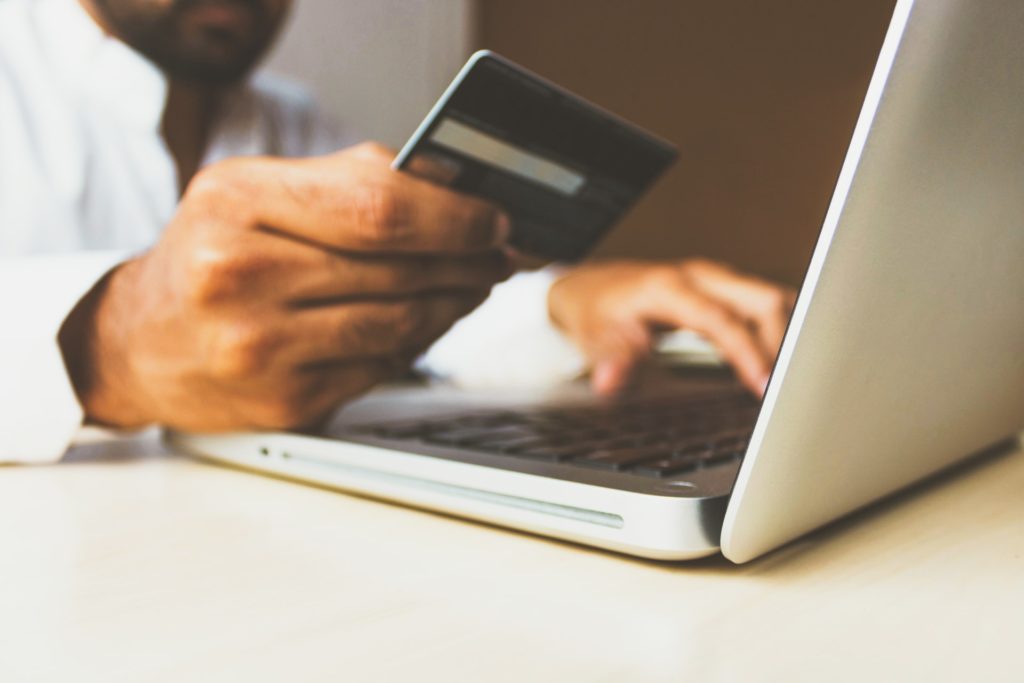 After the trials and tribulations of 2020, companies are keen to get their teams traveling internationally again. Whether meeting crucial clients or checking in with colleagues, business travelers are back accruing travel expenditure that needs reporting.

However, the need to be efficient, streamlined, and agile has never been more apparent. Corporations have seen how employees can adjust to new technology and desire to free their teams from menial tasks to concentrate on new strands for development.

After eighteen long months of working from home, many companies can acknowledge some value in being less dependent on a head office. Lockdowns have demonstrated that embracing systems you can access worldwide could continue to prove vital in the coming years. Plus, creating simpler automated workflows sets companies up for successful expansion, especially when employees stretch across different continents.
How are Fyle and TravelPerk streamlining travel expenses for corporate travelers?
Fyle aims to assist businesses by reducing the time they spend managing business expenses. With an easy-to-use interface, Fyle helps employees to submit their expenses on time while ensuring continuous compliance. Now fully integrated with TravelPerk, business travelers can use Fyle to consolidate all trip-related expenditures in one straightforward platform.

Using a streamlined approach, users can run receipts against corporate travel policies, automatically approve or send expenses for extra attention, and generate reports at the click of a button. Plus, if you use an accounting system such as QuickBooks, NetSuite, Sage, or Xero, you can sync up your payments seamlessly without manual intervention.

For more details on how Fyle and TravelPerk can simplify your travel expenditure, reach out for a demonstration today.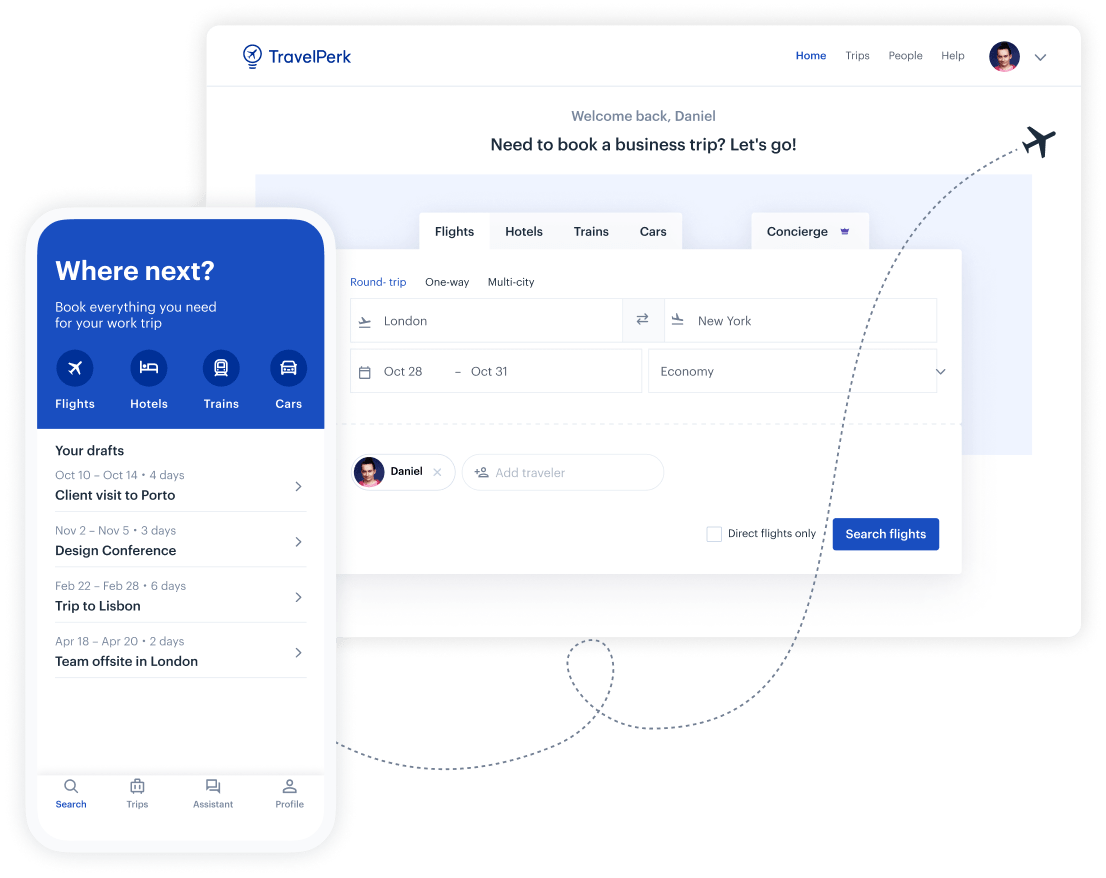 Make business travel simpler. Forever.
See our platform in action. Trusted by thousands of companies worldwide, TravelPerk makes business travel simpler to manage with more flexibility, full control of spending with easy reporting, and options to offset your carbon footprint.

Find hundreds of resources on all things business travel, from tips on traveling more sustainably, to advice on setting up a business travel policy, and managing your expenses. Our latest e-books and blog posts have you covered.

Never miss another update. Stay in touch with us on social for the latest product releases, upcoming events, and articles fresh off the press.