The meetings that matter happen in person. Plain and simple. Bringing people together is a sure-fire way to inspire bursts of creativity, encourage the building of new relationships, and drive positive productivity.
As the world starts to open up again in the wake of the coronavirus pandemic, companies will soon start organizing large-scale meetings and events to bring their teams back together in person. They'll just be a little different than they were before. As a society, we've developed a collective consciousness around the issue of sustainability. We are well on our way to 2030 when the Sustainable Development Goals should have been achieved—and we need to do more to make sure we meet these targets.
The saying goes "every little bit counts". Well, that holds equally true for the corporate events industry. So, what can you do to make your next meeting or corporate event have a lower environmental impact and a higher social consciousness?
What is a sustainable event?
Events of any kind, whether they're corporate events or leisure events, leave behind a significant impact. Large groups coming together can have a negative impact on the environment, neighboring communities, and even local economies. They can accumulate significant amounts of waste, create a large carbon footprint, strain local resources like water or energy, and even generate tension with local communities.
Event sustainability addresses all of that. A truly sustainable event will be one that takes into account the environmental, social, and economic effects that it can have, and aims to reduce it. Event planning as a whole now requires the introduction of more sustainable practices to help combat issues like environmental sustainability (including climate change) and inequalities that people around the world face every day.
How can I include sustainability in my corporate event planning process?
The next time you're planning a corporate wellness retreat, large-scale meeting, or event for your business, think about introducing some of these sustainability practices:
Always keep the 3 Rs of waste hierarchy in mind
Reduce. Reuse. Recycle. Waste management is one of the biggest challenges faced by the events and meetings industries. Just think about it—with things like plastic cups, huge amounts of food, and paper decorations (to name a few), the garbage quite literally piles up. That's why a good tip going forward would be to try to make your events "zero waste", or "zeewees".
Start off by installing multiple different disposal bins around your venue that are clearly marked for different types of waste. Ditch plastic water bottles and offer attendees reusable glass bottles that they can refill. Rely on silverware or glassware over disposal, single-use plastics to serve food and drinks.
Lower your carbon footprint with more sustainable travel options
Yes, planes are comfortable. Yes, they do get you where you need to go quickly. But they are responsible for a lot of greenhouse gas emissions. Why not consider organizing your next event somewhere a little closer to home, so employees can travel there by rail, for example?
There are many ways that are more eco-friendly for people to travel around, including trains, carpooling, renting an electric vehicle, or even taking a ferry! Give your event and meeting planners the flexibility to explore alternative travel options that can have a less adverse effect on the environment.
Find ways to diminish food waste
Did you know that globally we waste around 1.4 billion tons of food every year? And no, that's not a typo. Organizing a green meeting is about more than just recycling and traveling by train. It's also about providing the right amount of food for your attendees so that huge amounts don't go uneaten.
Think about requiring people to register their meal preferences for every event (including whether they'll be eating), flagging guests who don't show up, and tracking how much food you had leftover. By monitoring quantities, you know how much you can reduce in the future.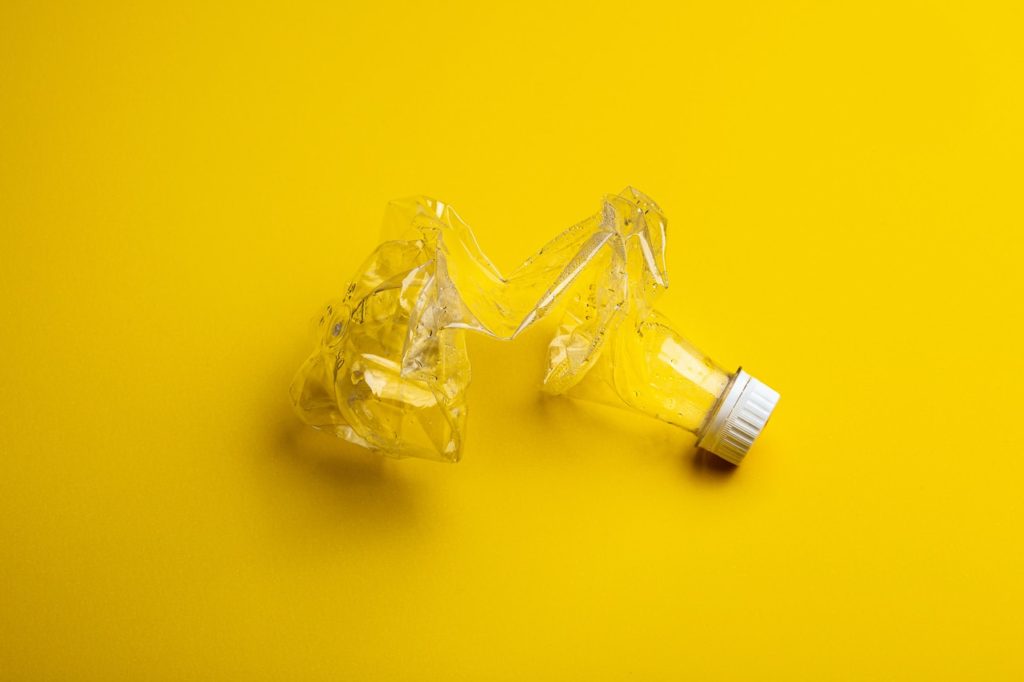 Choose an eco-friendly venue
Why not take your teams out into nature to enjoy an eco-lodge, dude ranch, or self-sufficient hotel? Not only will you be making the right choice for the environment, but you'll also be doing your employees a favor by putting their well-being front and center as they immerse themselves in nature.
If finding an environmentally friendly venue is proving a challenge, consult an event professional who will undoubtedly have a host of sustainable hotels on hand. In any case, heading up to the mountains or down to the beach will be way more fun than attending an event at your local convention center.
Don't forget about including green practices in the meetings themselves
If you really think about it, it's not just the event as a whole that could stand to be a little more sustainable. It's the meetings themselves. Just consider how many paper products we use in a standard meeting—notebooks, loose papers, paper cups, and paper easels, to name a few.
A great way to avoid this is to go totally digital. Equip meeting rooms with technologies like interactive whiteboards, iPads, chargers for laptops (so people can bring their own), and even motion sensors so the lights turn off automatically when everyone leaves.
Build a sustainability policy that includes meetings and events
Make sure your upcoming green event isn't just a one-off. Enshrine any best practices you come across into your company's sustainability policy so that this becomes your standard modus operandi.
Put the sustainability goals at the heart of this policy, so that they're always top of mind when planning any event. Make all of your meetings sustainable meetings! You can even include case studies of what other companies are doing to inspire the next generation of event planners to go green!
Choose fair trade certified products
Support responsible businesses that have made a commitment to the planet to put it first. Fairtrade standards are fairly rigorous and require any certified company to protect the environment and the workers they employ.
Try sourcing coffee, tea, chocolate, and seafood, among other things, from certified suppliers. That way, you can work towards building an event with a positive social impact that won't harm the environment. Not to mention that fair trade products are often locally sourced and are often recyclable!
Don't forget that this isn't just a green initiative
Gone are the days of companies thinking it's enough to set up a few green initiatives to include in their CSR report. Stakeholders of all kinds are growing increasingly interested in sustainable behaviors at companies. In fact, about 40% of millennials report having chosen a job in large part because of their sustainability practices. You need to include sustainability in everything you do. Anything short of that is just not enough.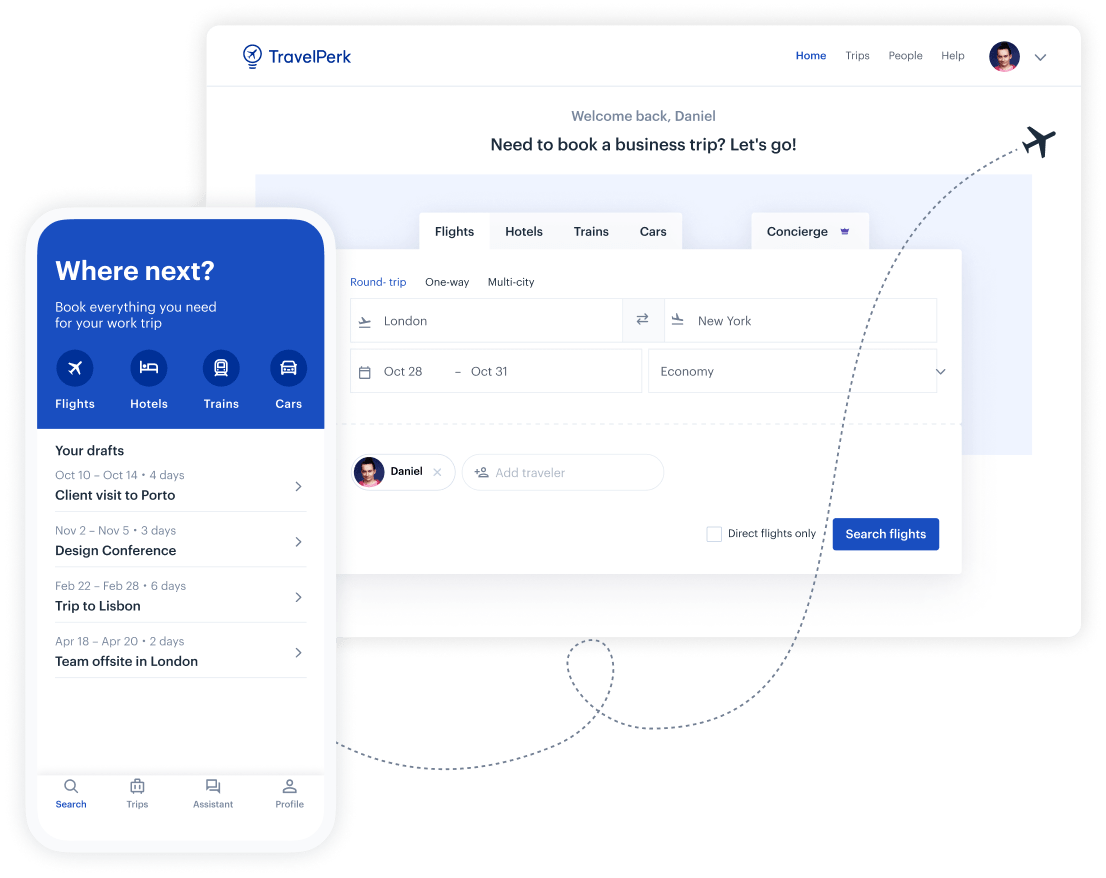 Make business travel simpler. Forever.
See our platform in action. Trusted by thousands of companies worldwide, TravelPerk makes business travel simpler to manage with more flexibility, full control of spending with easy reporting, and options to offset your carbon footprint.

Find hundreds of resources on all things business travel, from tips on traveling more sustainably, to advice on setting up a business travel policy, and managing your expenses. Our latest e-books and blog posts have you covered.

Never miss another update. Stay in touch with us on social for the latest product releases, upcoming events, and articles fresh off the press.