Business travel is on the rise. Last year the number of annual business trips hit 488 million, and that figure is set to skyrocket in 2017 (source: GBTA.com).

Business travel is a great way to see the world, especially if you can sneak in some leisure time too. But we get that living out of a suitcase, endless flights, and working on the move can be draining at times. So here's a run-down of the ultimate gadgets for the expert business traveler. These uber-cool accessories will keep you on top of your game, no matter where you are in the world.
1. Control your luggage from your phone
Say goodbye to regular roll along luggage, the world of travel bags is going all-inclusive.

We've all had that moment of panic when you arrive for your flight, place your travel bag on the scale, and wait. Fear not, you'll never be charged for overweight luggage again, because the amazing BlueSmart Series 2 case contains a weight sensor that syncs with your airline's baggage requirements. With this trusty travel companion, you won't have to sprint around the airport looking for plug points either: the BlueSmart hosts multiple built-in USB ports for charging on the go. Combine that with a remote locking system, and a tracking function that alerts you if your case is lost - and you've got a bag that will change the way you travel. Coming in at $449, it's not cheap. But with most business travelers making an average of 13 trips a year (source: AARP.org), think of it as a resourceful investment.

For those last minute races through the airport, the Raden A22 Carry On Spinner will see you to your flight with its four 360-degree-spinnable wheels which glide to the gate with ease. If you need to head off to that all-important meeting as soon as you arrive, you can fully detach its compact 7,800mAH battery, and you've got yourself a portable powerbank too. Another frontrunner in the new generation of innovative travel bags, it has a sleek ergonomic design, and comes in 10 colors, each with a TSA approved combination lock. You'll never look back.
2. Become a Pro Packer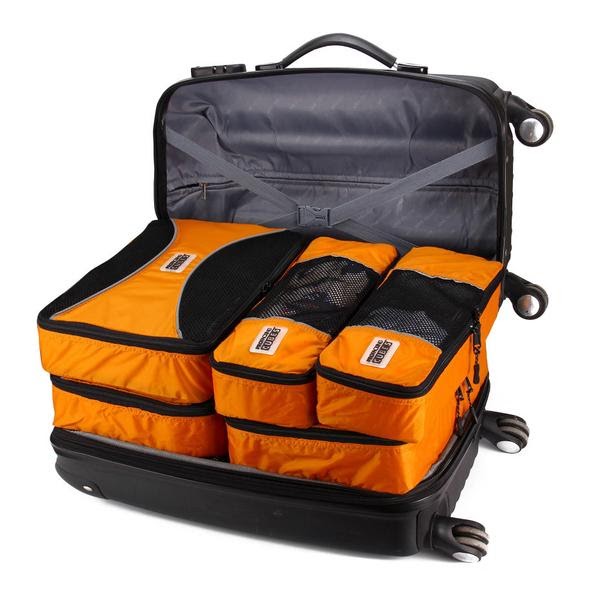 Now that you've chosen your suitcase, it's time to get packing. Packing cubes are the latest travel hack that will revolutionize the way you pack. By rolling your clothes and organising them into lightweight compartments, you can maximize space, locate items easily and keep your clothes crease-free at the same time. Eagle Creek cubes have a water repellant option for storing wet swimming trunks, while PRO cubes claim to free up 30% packing space in your bag. Now there's no excuse not to bring back gifts for all the family...
3. Comfy-Chic Travel Clothes
Working out what to wear on a journey can be difficult. The Betabrand Knockout Travel Hoodie will be your best friend for a stress-free (and stylish) journey. Its sound-dampening hood rolls down to create a faux-fur neck pillow. Its jersey design is comfortable, but still looks professional enough that you can ask for that upgrade.

Complete your look with the Vinyasa Scarf from LuluLemon. Discreet snaps at each end means it can transform from blanket to hood to cardigan in seconds. Its breathable wicking material keeps you warm on a chilly flight, but will also keep you cool and collected when you arrive in the heat.
4. Sound-Eliminating Sleep Solutions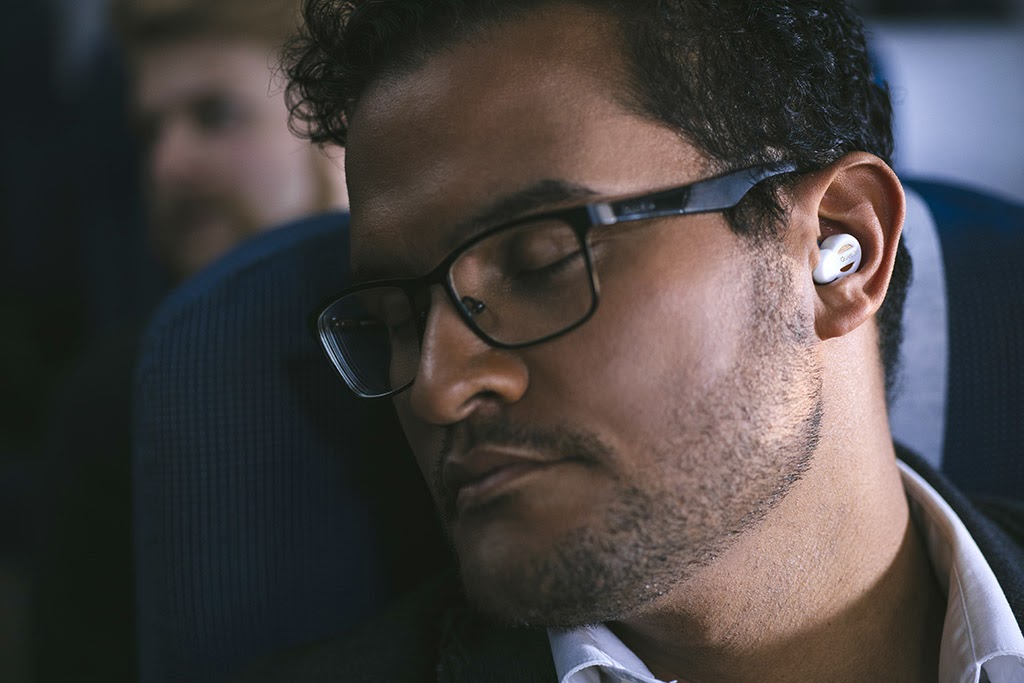 The secret to arriving bright-eyed for that all-important morning meeting is quality in-flight sleep. The all-star Bose QuietComfort 35 noise-canceling headphonescompletely drown out that screaming baby in the next row so you can catch some rest. The unique feature of these is the ability to select the exact level of noise cancellation you require, so you can still tune in to in-flight announcements.

If you're working with a smaller budget, we recommend the brand new and super-stylish Damson Headspace headphones, which also do a very good job at high-level noise cancellation for those moments when you want to tune out and drift off. At just over $100, they offer a Bluetooth feature, comfy design, optimum sound quality, and they won't break the bank either.

It's been scientifically proven that the constant background noise of planes activate stress hormones and directly contribute to that groggy feeling you get when you've been traveling all day. To fight the fatigue, the intelligent QuietOn ear plugs don't simply block out noise: they contain an in-ear microphone that measures sounds entering your ear, and they produce phase-shifted signals that perfectly counter external sound. They eliminate those damaging low-frequency sounds that can't be blocked out by regular earplugs, and fit snugly in your ear too.
5. Top Travel Pillows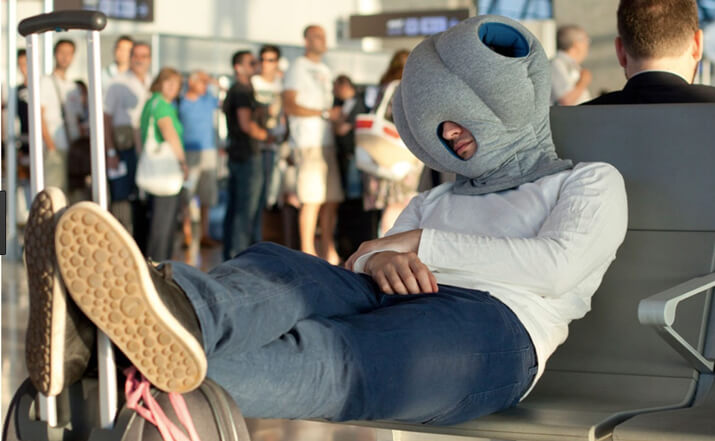 You're five hours into a long-haul flight, and you've already tried ten different sleeping positions. Meet The Ostrich Travel Pillow. It might look a little strange, but this invention will save you hours of tossing and turning and help you relax. Covering your head and neck, with ventilation openings for your face, and side pockets to rest your hands in, this travel pillow is a life-saver for in-flight naps. Ideal for use on a airplane tray table.

If you prefer a more discreet option, the Travelrest Ultimate Inflatable Pillow neatly attaches to your seat or seatbelt so it'll stay put for your power nap. It's inflatable too, so it fits compactly in your travel bag. You can even buy a memory foam cover, for next-level comfort, so you arrive rested and ready to go.
6. Shoes for Any Occasion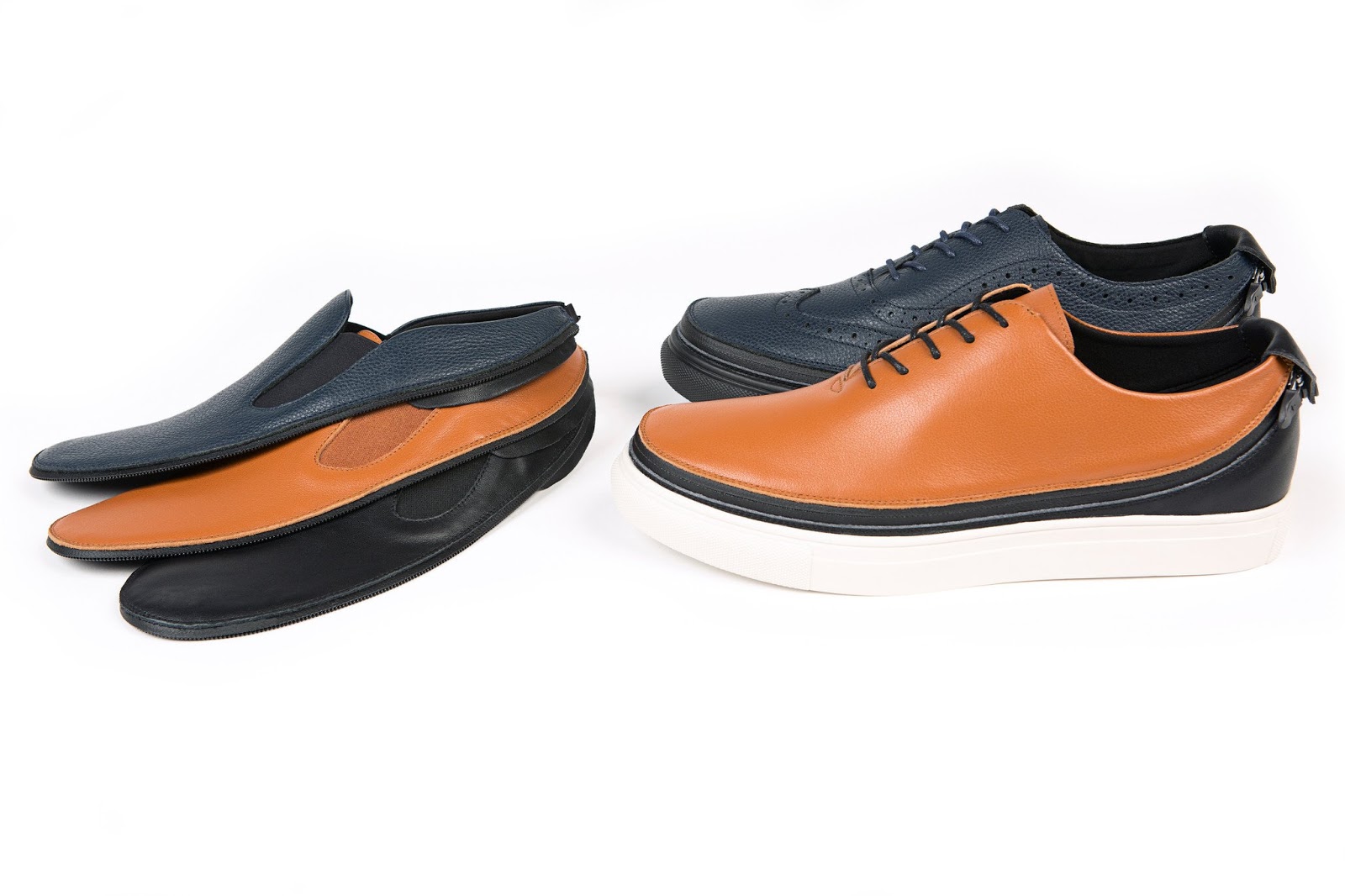 Remember that panic over whether to bring that extra pair of shoes? It's even harder to know what to bring when you're setting out on a multi-purpose trip. Last year, 25% of US business trips combined business and leisure (source:GBTA.com). Bleisure trips are great ways for sneaking in a bonus city break, but terrible for packing dilemmas.

With their line of customizable footwear, Shooz by ACBC have got you covered. These neat creations come with interchangeable soles and styles that let you customize your shoes throughout the day. With a simple zip and unzip of their interchangeable 'skins', one pair of Shooz can take you seamlessly from the gym to the office, to after-work drinks. You'll have footwear for any occasion, more space in your suitcase and more time to enjoy your extra weekend away.
7. Charging Gadgets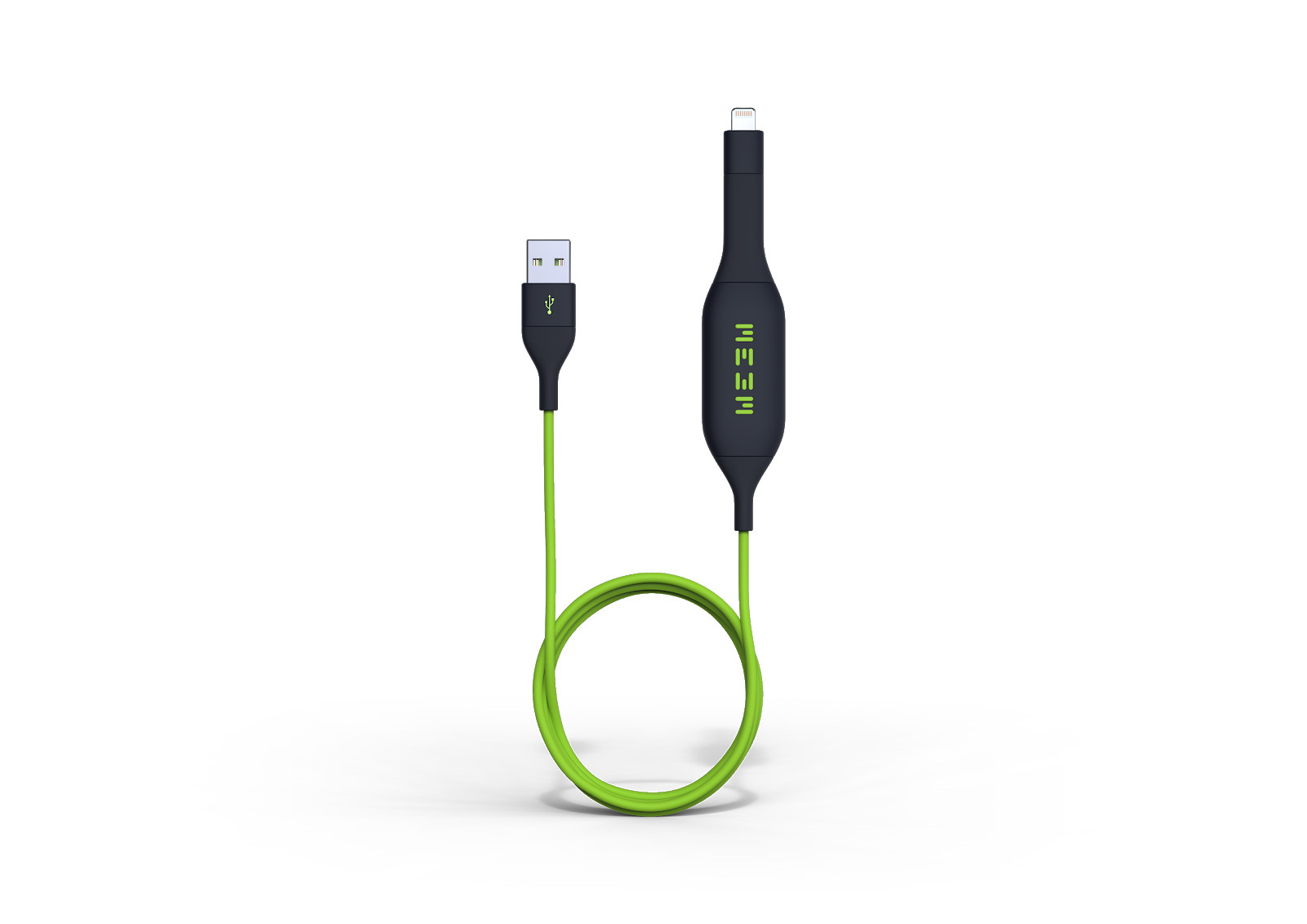 It's super important to backup your data, but so easy to forget. Introducing MEEM. The MEEM cable is a two-in-one gadget that combines an Android or iPhone charger cable with a storage device that automatically backs up your personal data every time you charge. You can be safe in the knowledge that your data will be automatically backed up each day without you even realizing.

Or do away with cables entirely with the extra-slim Flux Charger, which needs no extra wires thanks to its built-in cord. At just 7.8mm thick, this credit-card sizedcharging station fits neatly in your wallet so you're always prepared.
8. Portable Power Companions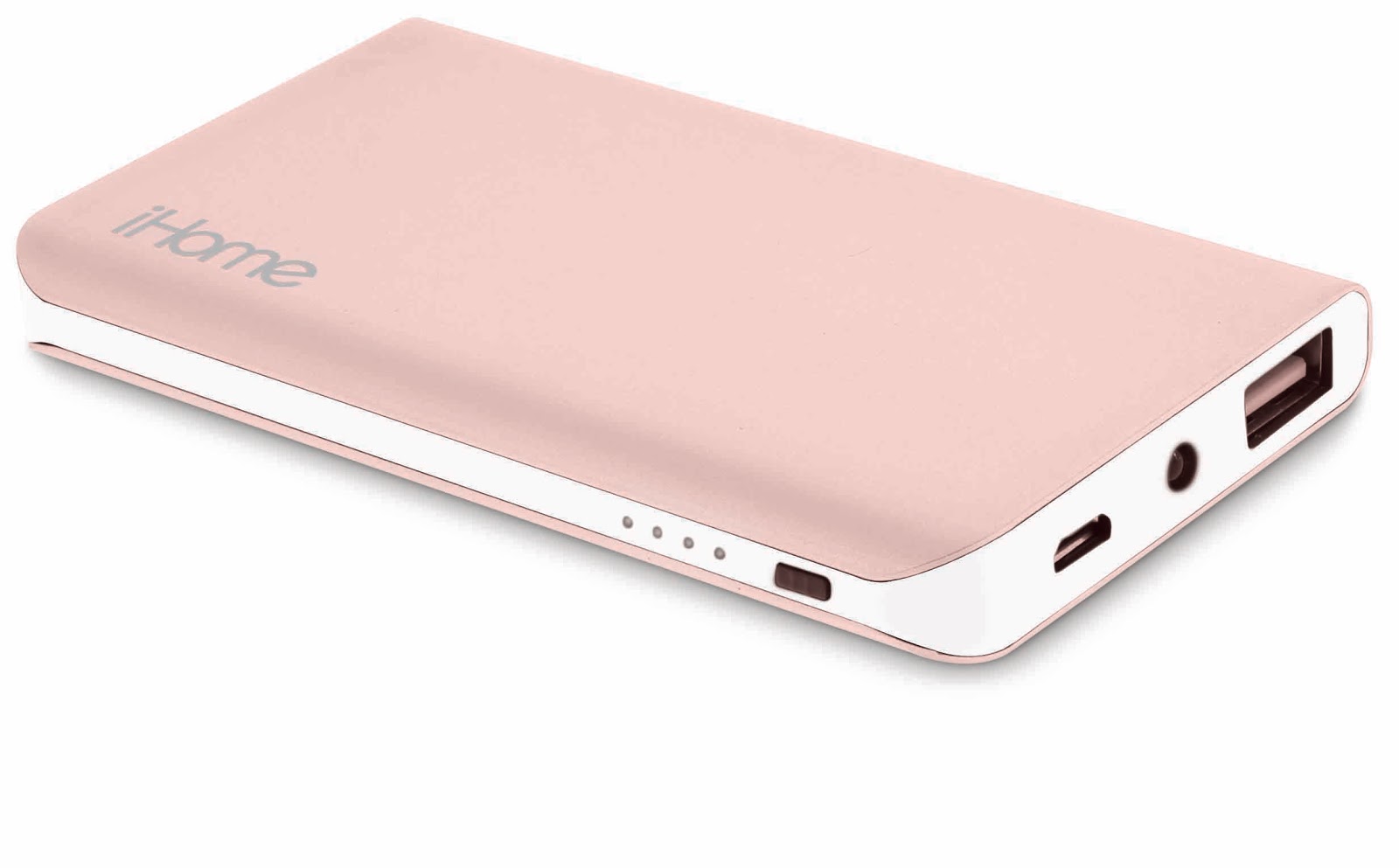 Imagine finally locating what feels like the only plug outlet in the entire airport, and someone else has got there first. There's no need to fight it out. With the Belkin SurgePlus adaptor, you can share. With its multiple outlets and USB ports, it's ideal for when you're short on outlets, and the 360 degree rotatable plug means it will fit even the most awkward of plug locations.

However, if you're working on the go, a power bank will save you the search in the first place. No more sitting around in cafes waiting for your phone to charge: investing in a portable power bank will be a game-changer for regular business travelers.

We all know that traveling for work can be draining at times. Luckily, these innovative travel accessories are guaranteed to save you time and hassle, so you can stay ahead of the game. Happy traveling.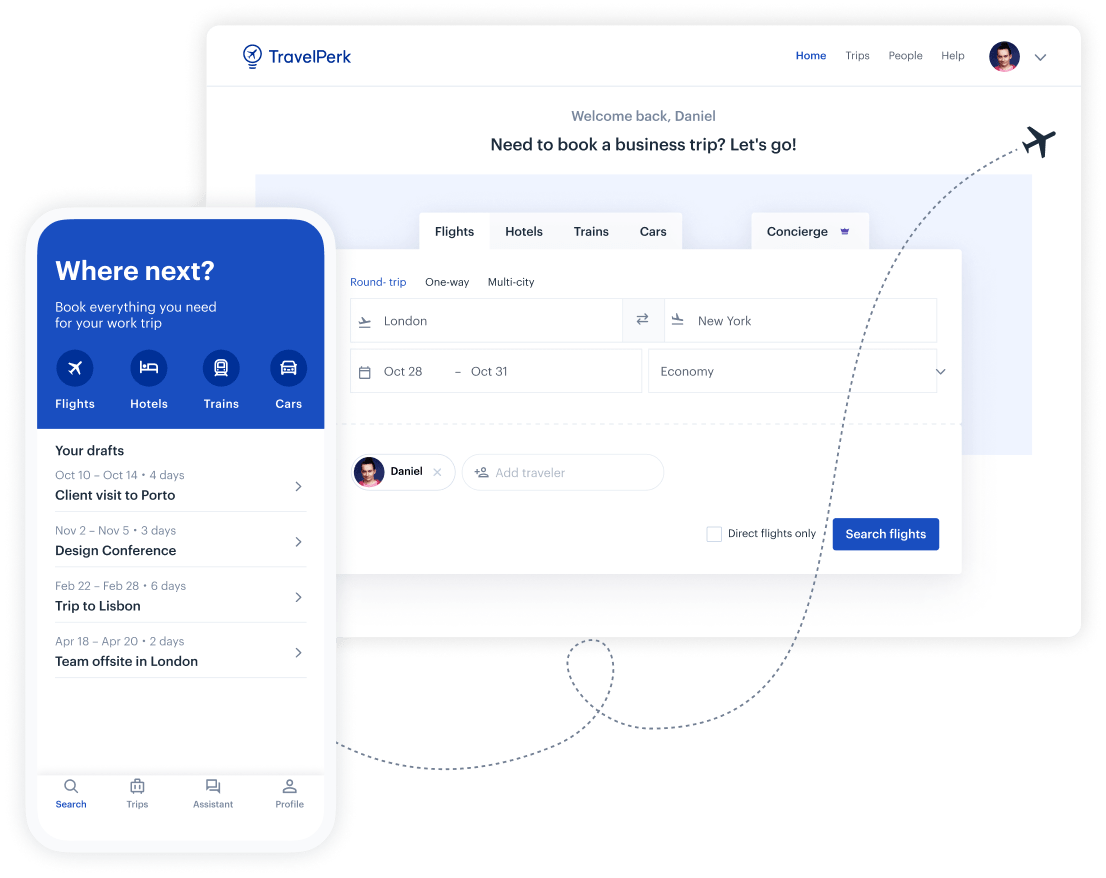 Make business travel simpler. Forever.
See our platform in action. Trusted by thousands of companies worldwide, TravelPerk makes business travel simpler to manage with more flexibility, full control of spending with easy reporting, and options to offset your carbon footprint.

Find hundreds of resources on all things business travel, from tips on traveling more sustainably, to advice on setting up a business travel policy, and managing your expenses. Our latest e-books and blog posts have you covered.

Never miss another update. Stay in touch with us on social for the latest product releases, upcoming events, and articles fresh off the press.