For a long time, sustainability and business travel were thought of as seemingly conflicting terms. How could business travel be sustainable when it implied air travel, luxury hotels, and private-hire cars? Why should it be sustainable, people asked themselves, when it brings so much to the economy?
As time wore on, sustainability finally took on a major seat at the table, and businesses around the world started taking these issues more seriously. They began to identify that every aspect of their business, including travel, could in fact help contribute to our achieving of these goals.
There are countless ways to travel in a more environmentally-friendly way. From offsetting your carbon footprint to traveling by train, the options are endless. However, people often overlook hotels. Choosing the right, sustainable hotels can really be a gamechanger in lowering the environmental impact of business travel.

How to identify hotels with sustainable practices
There are many things to look out for when booking an eco-friendly hotel. It boils down to asking yourself "what green initiatives has the hotel implemented?". Here are a few things to think about before booking a hotel:
Have they made an effort to get rid of single-use plastics? Getting rid of those small shampoo bottles we all love to take home, or bottled water, are great examples.

Has the hotel been built in harmony with its natural surroundings? Think about whether the construction and building materials are harmful to that specific ecosystem or not.

Does the hotel use renewable energy, at least in part?

Has the hotel deployed the use of technologies like motion sensors to turn the lights or air conditioning off in guest rooms when no one is inside them?

Does the hotel support local communities? Do they employ locals? Do they source food from the neighboring area?
These are just a few of the many ways hotels can be sustainable. For a more in-depth look, check out our dedicated article here.
TravelPerk's top 6 most sustainable hotels
If you're looking to travel more sustainably on your next business trip, why not start with the hotel? We looked through our extensive inventory and identified 6 of the most sustainable hotels we've got—and highlighted what makes them so awesome.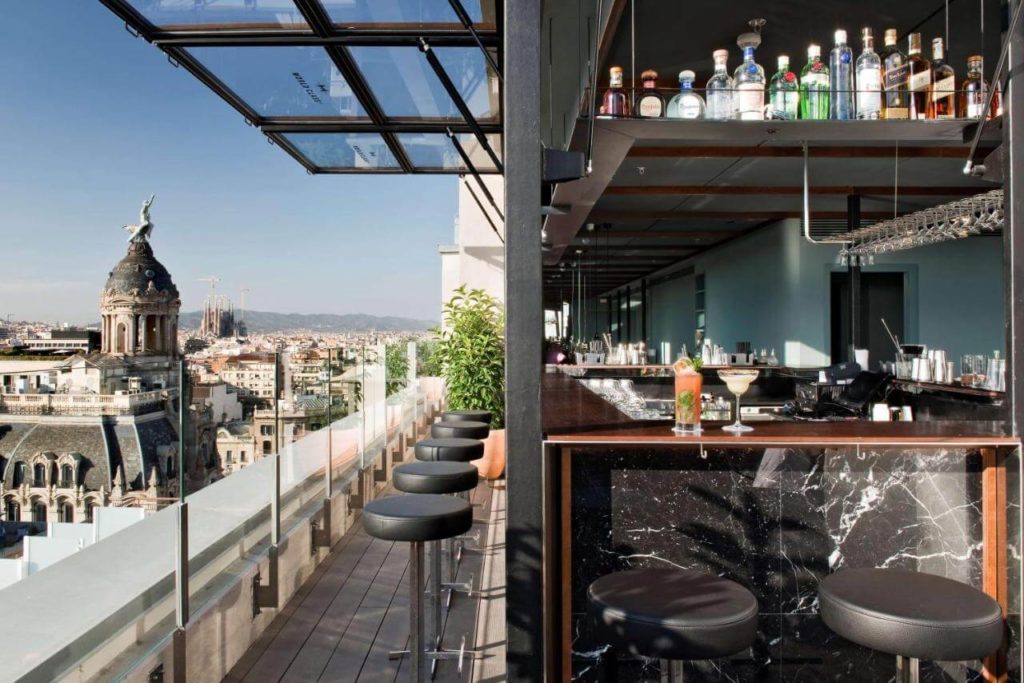 The NH Hotels put responsible environmental, social, and economic behavior at the heart of what they do. They launched a series of energy efficiency projects where they replaced equipment like light bulbs, minibars, and heating with alternatives that consume less energy. They installed water recovery and reutilization systems to reduce water consumption. They implemented a new ethos to work primarily with responsible suppliers who recycle and reuse materials within the responsible consumption of resources. These initiatives, among many others, set the NH Hotels up as truly green hotels.

Learn more about their sustainability efforts here.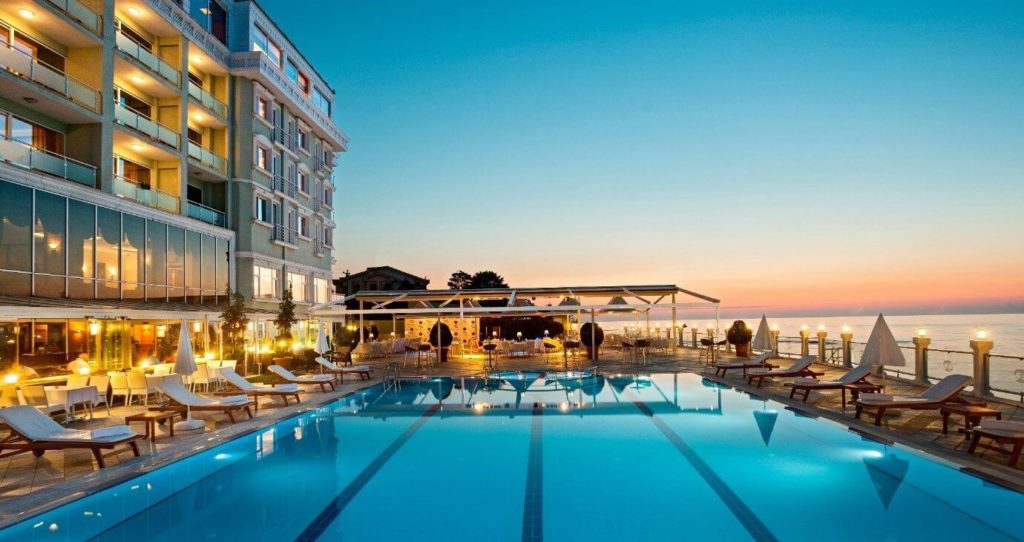 The company motto, "committed to doing what's right", drives the Wyndham Hotels & Resorts. Their Count on Me culture means that they operate best practices in water conservation, waste diversion, and the responsible use of energy. Some noteworthy examples of their green initiatives include using energy-efficient lighting, air sealing their properties, installing irrigation controls for landscaping, and minimizing single-use plastics (like water bottles, for example). The company remained committed to sustainability actions throughout the COVID-19 pandemic, and anticipate sustainable travel to be a major trend in our new reality.

Learn more about their sustainability efforts here.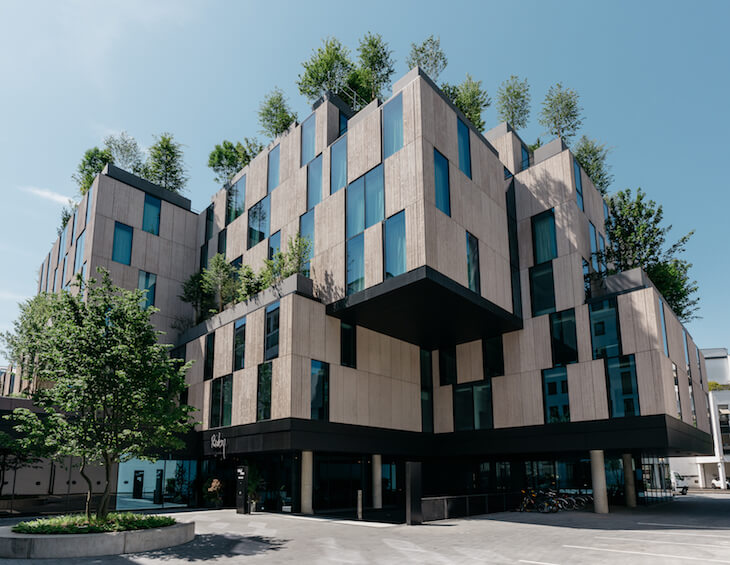 The German boutique hotel chain Ruby boasts properties like Ruby Marie or Ruby Lissi, which have been awarded the LEED Platinum certification by the U.S Green Building Council. They rely on green electricity, locally source food from organic gardens and farms, and offer guests drink vouchers not to have their towels washed every day. Ruby Hotels have also installed technology to ensure that energy is not being consumed when guest rooms are empty, and work hard to eliminate food waste and limit their own greenhouse gas emissions.

Learn more about their sustainability efforts here.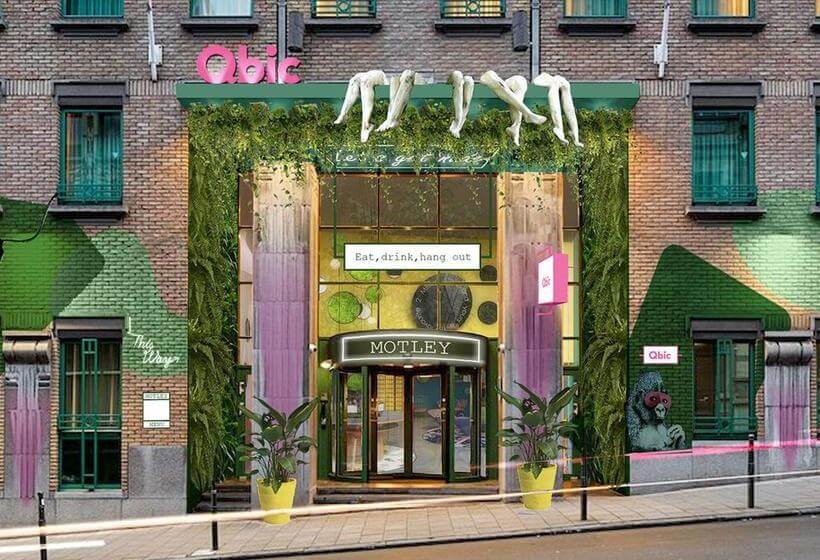 Qbic is the first hotel in the world to become a Certified B Corporation! How did they do that? With solar panels on the roof, chemical-free cleaning products, low energy consumption products and facilities, a bike recycling scheme, and social impact projects like connecting the homeless back to society through art. These hoteliers focused on practical design, an inventive approach to hospitality, and a new idea to build the UK's greenest hotel. Looks like it's checkmate for Qbic Urban Eco Hotels!

Learn more about their sustainability efforts here.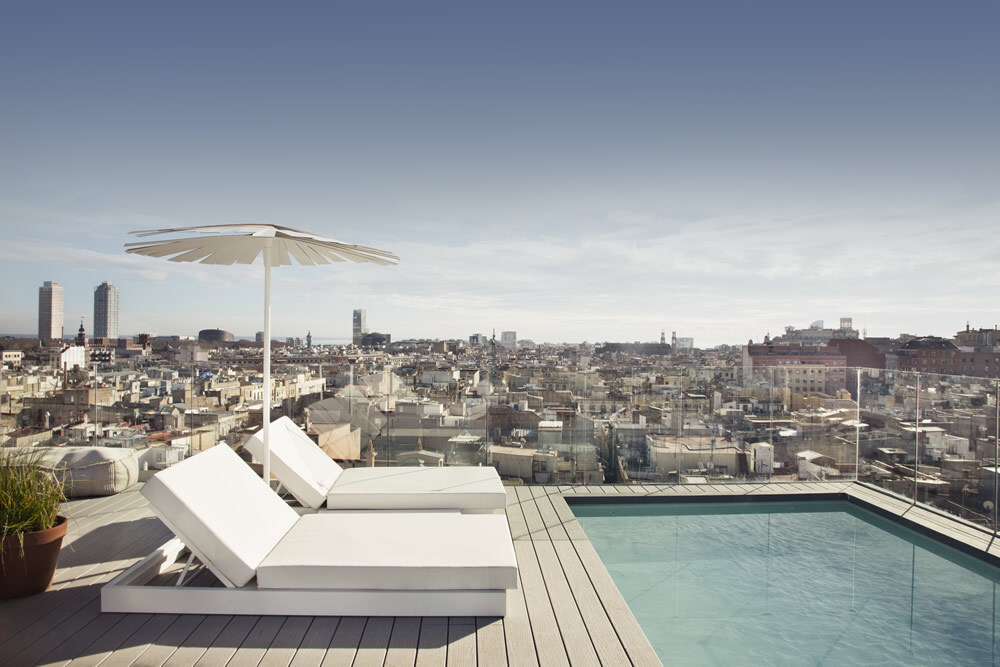 With thermal insulation and intelligent air conditioning systems in place, the Yurbban Trafalgar proudly boasts a Class A Building Certification. A relatively new hotel, they place a huge emphasis on employee and customer wellness, participate in social projects, and sponsor the preservation of Catalonia's olive trees. They also celebrate the local community by working with local producers and craftsmen.

Learn more about their sustainability efforts here.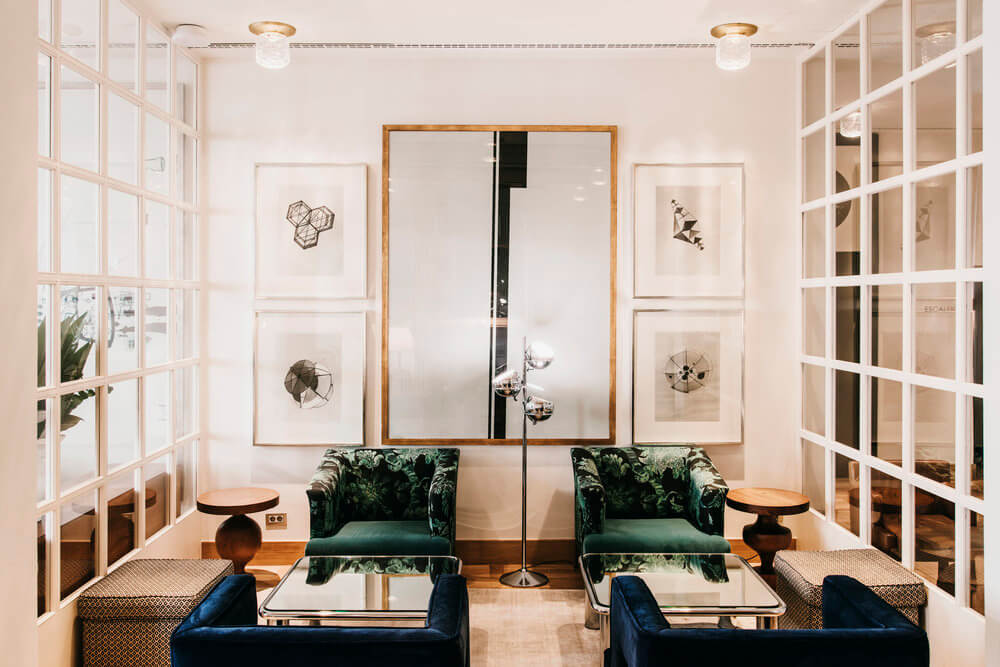 With a Biosphere Responsible Tourism Certification, the Hotel Pulitzer Barcelona prides itself on high-impact initiatives like the use of certified food products, solar panels, LED lights, appliances with an A+ energy rating, recycling, the promotion of sustainable mobility, and EU Ecolabel cleaning products. The hotel also collaborates with a number of NGOs across Spain, including the Doctor Clavel Foundation and the Sant Joan de Déu social project. They were also chosen as having one of the top 10 hotel sustainability and rehabilitation projects in the 3rd edition of the Rethink Hotel competition.

Learn more about their sustainability efforts here.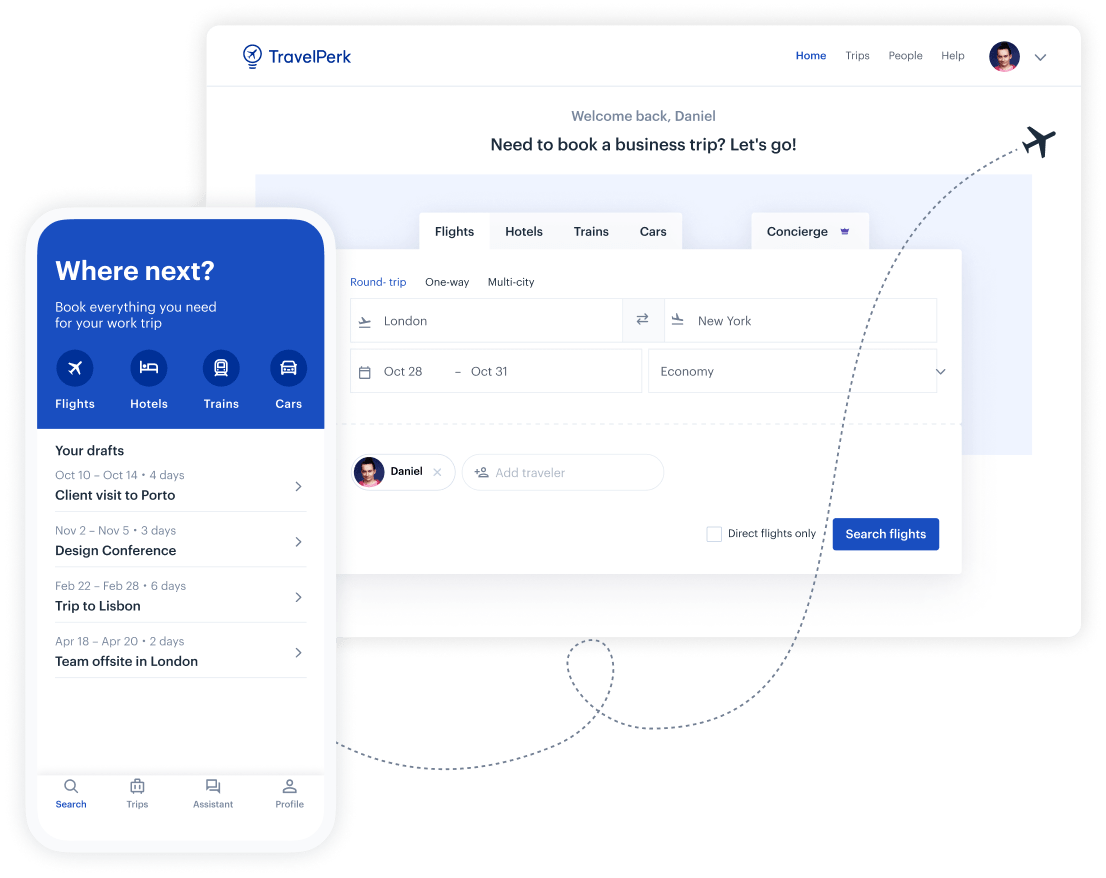 Make business travel simpler. Forever.
See our platform in action. Trusted by thousands of companies worldwide, TravelPerk makes business travel simpler to manage with more flexibility, full control of spending with easy reporting, and options to offset your carbon footprint.

Find hundreds of resources on all things business travel, from tips on traveling more sustainably, to advice on setting up a business travel policy, and managing your expenses. Our latest e-books and blog posts have you covered.

Never miss another update. Stay in touch with us on social for the latest product releases, upcoming events, and articles fresh off the press.