Do you ever miss traveling for business? As 2020 comes to a close, we decided to indulge in a little "business travel nostalgia". So, we watched a few of our favorite movies and TV episodes featuring some of the best business travel scenes and plotlines.
3 Best Business Travel Movies
Up in the Air
"Tonight most people will be welcomed home by jumping dogs and squealing kids, their spouses will ask about their day, tonight they'll sleep, the stars will wheel forth from their daytime hiding places and one of those lights slightly brighter than the rest will be my wing-tail passing over."

Ryan Bingham, Up in the Air
Up in the Air is the quintessential business travel movie, directed by Jason Reitman. It stars George Clooney as corporate downsizer Ryan Bingham, who travels around the US to conduct layoffs for a human resources company. However, when a young new associate advocates for switching from face to face meetings to videoconferencing, Ryan's professional life gets turned upside down. This is a poignant moment to enjoy this bittersweet movie, where the plotline centers on a question we face today - can we achieve the same through videoconferencing as face to face meetings?
Lost in Translation
"My Japanese is getting better. We started speaking English."

Bob Harris, Lost in Translation
Bob (Bill Murray) and Charlotte (Scarlett Johansson) are two Americans suffering from jetlag in Tokyo. Bob is a movie star in Tokyo on business, endorsing a Japanese whiskey, and Charlotte has joined her husband on his business trip. The pair embark on an unlikely friendship that perfectly conveys the lethargy and sense of displacement we sometimes feel when we're far from home. If you look back on your days of jetlag with some fondness, this is the movie for you.
The Guilt Trip
"Scieoclean is the best cleaning product that's ever been invented. It's completely natural, it's completely safe, and it cleans better than any product on the market. If any of my competitors are making the same claim, all I say is, come on TV and drink your product."

Andrew Brewster, The Guilt Trip
A road trip, business trip, and bonding trip with your mother—all in one hilarious package. This movie is perfect for the entrepreneur longing for the chance to get their product or idea out there. Seth Rogen and Barbara Streisand star in this family comedy about a son traveling the country to find investors for his all-natural cleaning product, with his mother. It's a warm, funny, and clever mother-son travel story that's perfect for an afternoon at home.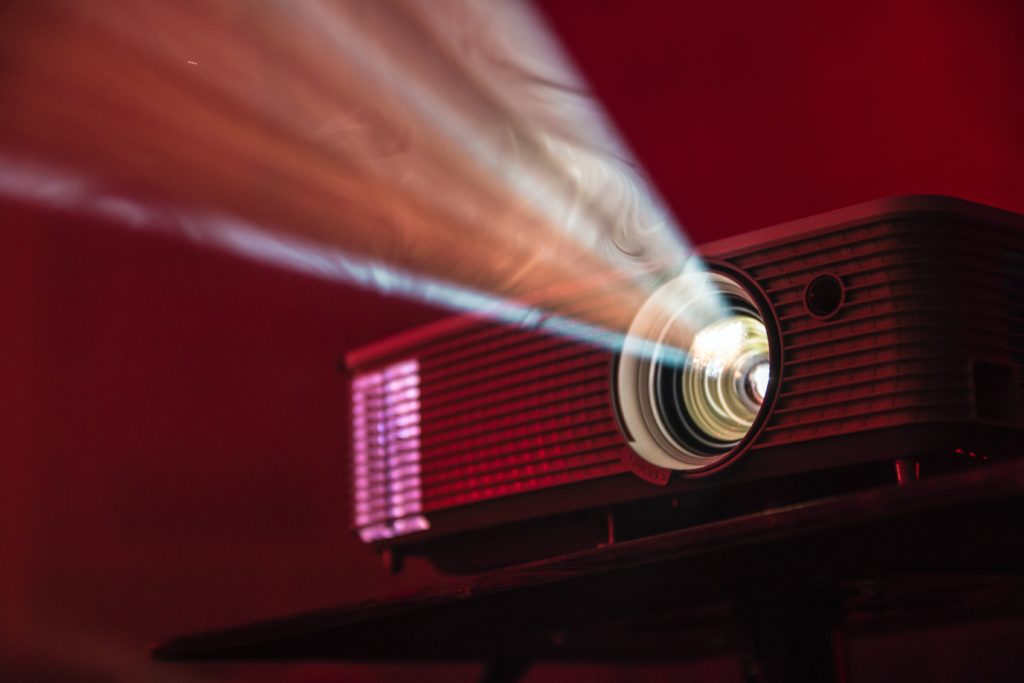 3 Best Business Travel TV Episodes
The Office - Business Trip
Season 5, Episode 8
"My boss is sending me abroad to do a presentation to an international client and I have always been intrigued by all things international. The women, the pancakes, the men of mystery…"

Michael Scott, The Office
In this episode, David Wallace sends Michael Scott, Andy Bernard, and Oscar Martinez on a sales call to Winnipeg. Spend 20 minutes of your day laughing at Michael's fascination with business class seats and Concierge Marie, Oscar's egg-salad sandwich, and Andy's fake French.
Modern Family - ClosetCon '13
Season 5, Episode 8
"Closet Con is the premier North American trade show for the closet industry. I stopped going years ago because it's a trade show for the closet industry."

Jay Pritchett, Modern Family
Jay takes his daughter Claire to her first closet convention! Jay reunites with old colleagues and puts a fake skeleton in the hotel room closet to scare Claire. Meanwhile, Claire hits all the conferences and keynote speeches with a contagious enthusiasm for the industry that houses our clothes.
Friends - The One in Barbados
Season 9, Episode 23
Ross: I may get to speak at this Paleontology convention, and if I do, I'd love for you guys to come and hear me.

Chandler: I think I can safely say that we all have family issues, work stuff, and/or are sick.

Ross: It's in Barbados.

Chandler: But you come first!

Ross & Chandler, Friends
Our favorite group of Friends heads out to Barbados to support Ross at a Paleontology convention. Industry conventions were a huge part of business travel life before the pandemic struck, and this episode is a great little reminder of how easily we can turn a business trip into a bleisure trip.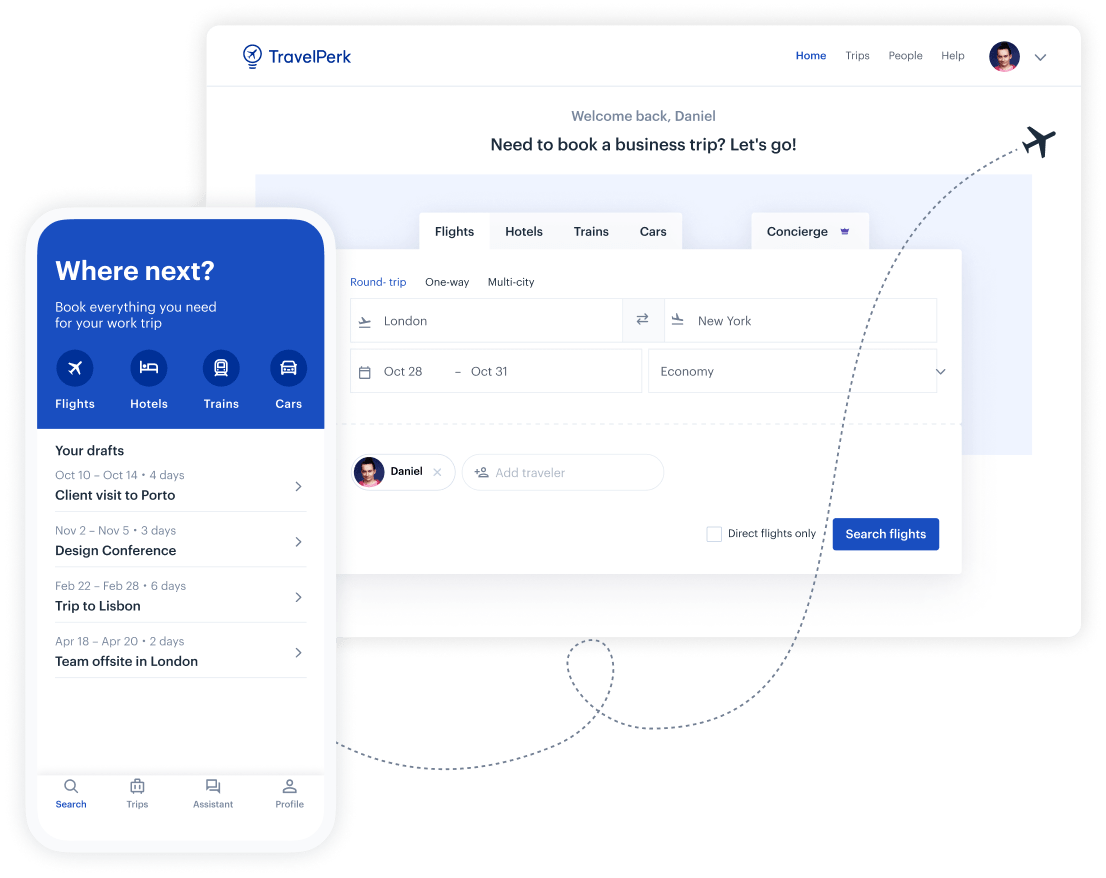 Make business travel simpler. Forever.
See our platform in action. Trusted by thousands of companies worldwide, TravelPerk makes business travel simpler to manage with more flexibility, full control of spending with easy reporting, and options to offset your carbon footprint.

Find hundreds of resources on all things business travel, from tips on traveling more sustainably, to advice on setting up a business travel policy, and managing your expenses. Our latest e-books and blog posts have you covered.

Never miss another update. Stay in touch with us on social for the latest product releases, upcoming events, and articles fresh off the press.