It all starts with a suitcase. Sure—planes, trains, and cars get you where you need to go. But suitcases bring who you are and everything you need along with you.

All frequent business travelers know that the secret to success lies in organization, efficiency, and comfort. That can all be provided for with a great piece of luggage. When it comes to a business trip, the last thing you want is the hassle of checking a bag. A pre-requisite on a trip of this nature is the ability to whizz through departures and arrivals and skip baggage claim altogether. You need to minimize the amount of time spent at airports and rest easy in the knowledge that everything you need is safely stored in the overhead bins.
Why do suitcases even matter?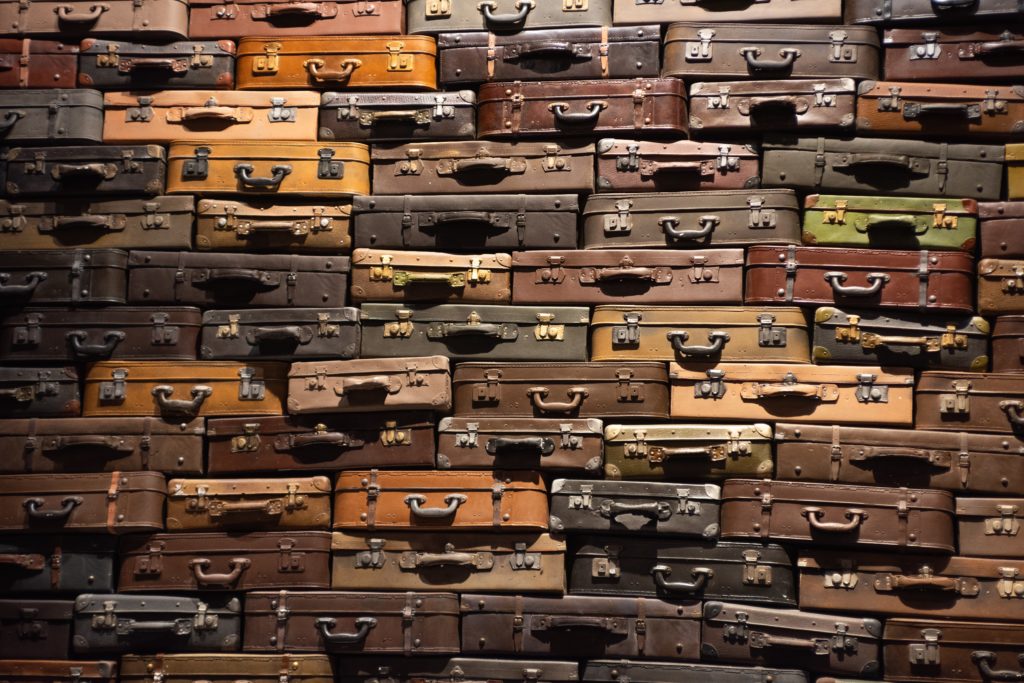 You might not think so, but they actually matter quite a lot. Think about it—a business trip is all about human connections. They're about bringing minds together to share knowledge, experience, and ideas. From the meeting you're attending to the shirt you pull out of your carry-on, business trips are all about coming together. Suitcases are the best way to bring everything you need to be comfortable and represent who you are.

So, what should you consider when buying a really great suitcase for business travel?
Size
You don't always want to take a checked bag on a business trip. That's why you need a suitcase that will either fit beneath the seat in front of you or in the overhead compartment. Don't forget to check both carry-on size and weight!
Material
Know what you're looking for when you set out to shop. Do you want a suitcase with a of polycarbonate shell? Do you need it to be water-resistant? Or are you looking for something made of ballistic nylon? Each choice comes with many benefits and ranges in durability, and you should research what best suits your needs.
Comfort
Is it easy to move around? Will its double spinner wheels glide along the floors of the train station or airport as you weave through crowds of people? Does it have a warranty in case something happens?
Ease
Packing shouldn't be hard. A good suitcase should help you stay organized (a laptop compartment is always a plus), keep your clothes wrinkle-free, and give you easy access to everything you might need.
A great carry-on is the closest thing we'll get to Mary Poppin's magic carpetbag. Sure, you might not be able to get a small folding armchair in your suitcase, but our list of luggage below will be just the ticket anyway.

Top 10 best suitcases for business travel
Without further ado, here's TravelPerk's list of the best carry-on luggage for business travelers from some of the world's best luggage brands.
Best sustainable suitcase
Ecoalf Small Duffle Bag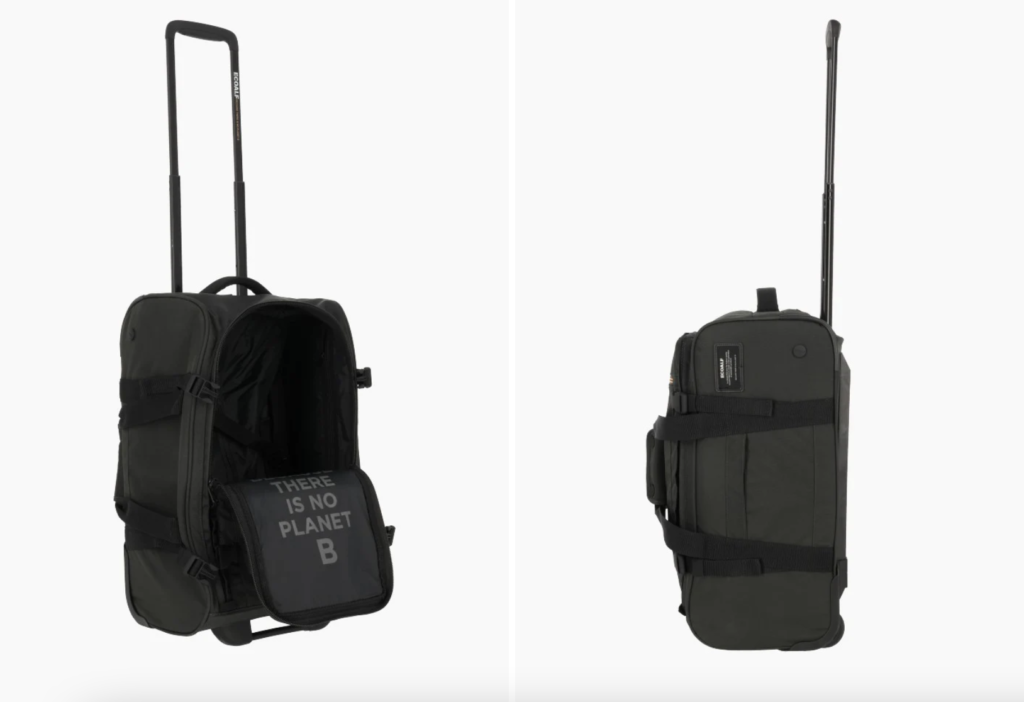 Yes, you can do good for the planet and get yourself an incredibly functional suitcase! Ecoalf's small trolley is made of 100% recycled polyester, 30% of which comes from the bottom of the ocean. The main compartment comes with soft dividers and straps to help you maximize the space. With great internal and external zip pockets, 4 wheels, and a double telescoping handle, this is the perfect choice for the environmentally-conscious business traveler.
Best hard-side carry-on
Samsonite Winfield 2 Fashion Carry-On Spinner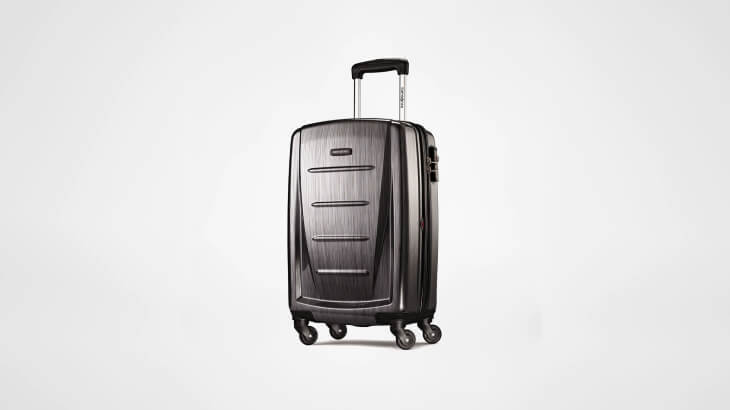 If you're looking for carefree, effortless travel, look no further than Samsonite's Winfield 2 Fashion Carry-On Spinner. This hard-side spinner suitcase has a hard shell and weighs a mere 6.7 lbs. Its 4 multi-directional wheels make zooming through crowds easy. It's highly impact-resistant, and it's got great divider packing compartments that will help keep your things nice and organized.
Best soft-side carry-on
Lipault Original Plume Spinner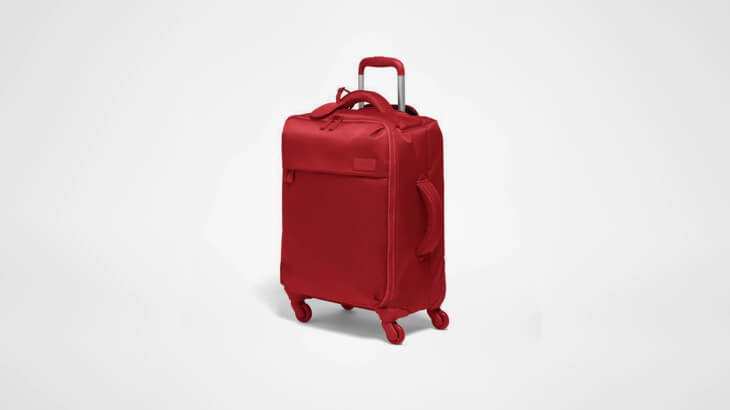 Lipault's Original Plume Spinner 55/20 carry-on is a great choice for anyone looking for a soft-shell suitcase. All 4 wheels spin 360° and can take any sharp corner or fast turn with ease. It comes in 4 fashionable colors and is the lightest suitcase on our list at just 4.9 lbs! It's got a great inner lining to make sure your things stay fresh.
Best spinner carry-on
Delsey St Tropez Trolley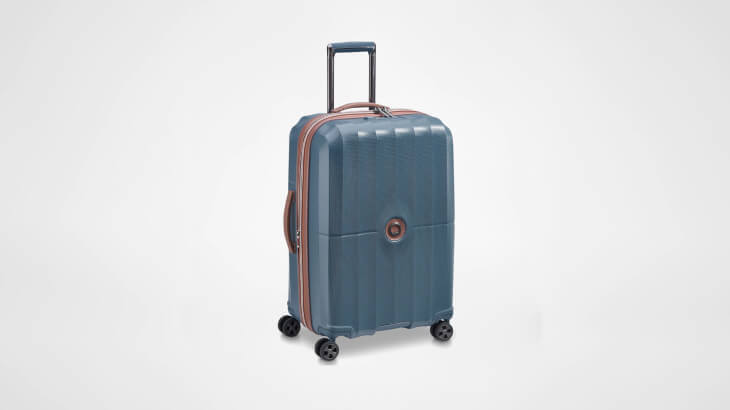 OK, so we're not reinventing the wheel here (no pun intended). Delsey has a strong reputation for having some of the best spinner wheels out there. The elegant St Tropez Trolley hard-side suitcase has great maneuverability, with 4 ultra-quiet double-wheels. It features a combination lock to give you that extra peace of mind and its lining can be machine-washed at home.
Best two-wheel carry-on
EastPak Transverz S Triple Denim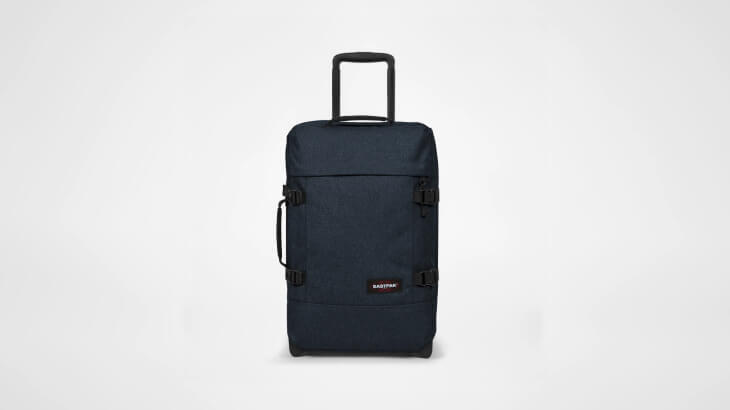 While Eastpak might not be the obvious choice for business travelers, the Transversz S Triple Denim suitcase is the ideal two-wheeler. It's got compression straps on the outside to help to close the bag if you're packing a little heavy, as well as an integrated TSA lock. It's got a telescoping handle and can be laid flat when stored to take up the least room.
Best luxury suitcase
Rimowa Original Cabin Twist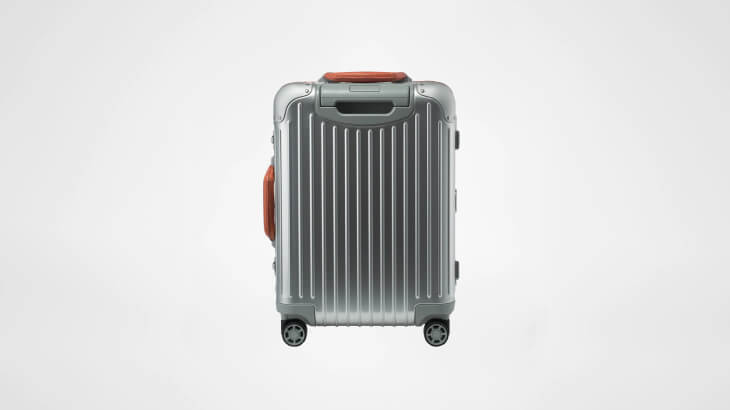 It's classy. It's iconic. It's made of anodized aluminum and is finished with leather handles, locks, and seals. With plenty of packing space, Rimowa's Original Cabin Twist carry-on is a must-have for the business traveler looking for a bit of luxury. This timeless classic is lightweight and features a "Flex Divider" to keep your things in pristine condition, mounted wheels, and a telescopic handle.
Best carry-on/backpack combo
Indulge by Kipling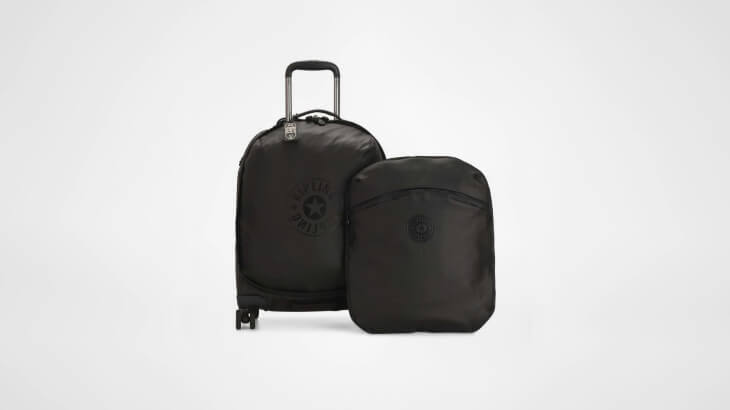 Look no further if what you need is a 2-in-1 rolling suitcase and backpack combo. Indulge by Kipling is perfect for the business traveler on the move, looking for an easy transition from luggage to bag. The removable backpack boasts a spacious front pocket, adjustable straps, a zip laptop sleeve, and a retractable handle. It's got 4 wheels and weighs just 5.6 lbs.
Best carry-on under $100
Amazon Basics Soft-Side Carry-On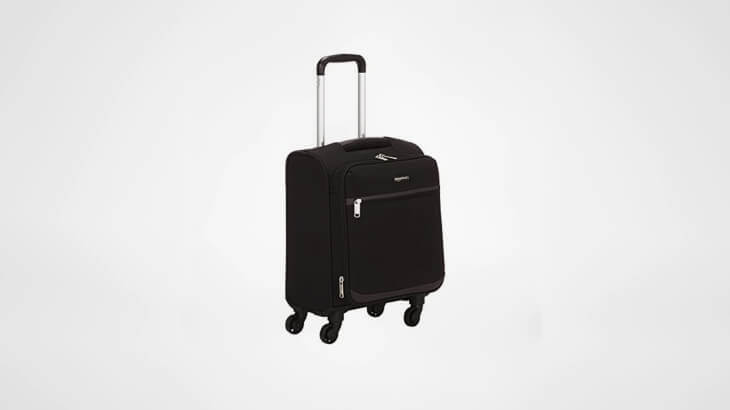 Can't find a good suitcase at an affordable price? Amazon Basics Soft-Side Carry-On Spinner Luggage Suitcase is the answer. For under $60, you get a great suitcase with a soft outer shell that can be collapsed and squeezed into small spaces. Its got 3 zippered pockets and is expandable by up to 25% if you need to squeeze in a few extra things.
Best under-seat luggage
Steve Madden Luggage Wheeled Underseat Bag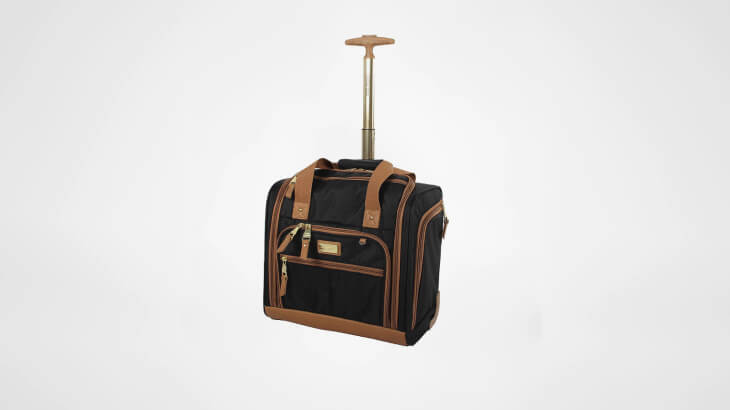 Sometimes you don't need a lot of things. Sometimes all you need are a few clothes, some toiletries, and a charger. Steve Madden's Luggage Wheeled Underseat Bag is perfect for those times. With enough space for you to bring along everything you need, it can also fit comfortably under the seat in front of you. Say goodbye to having your bag checked at the gate!
Most stylish carry-on
Metier London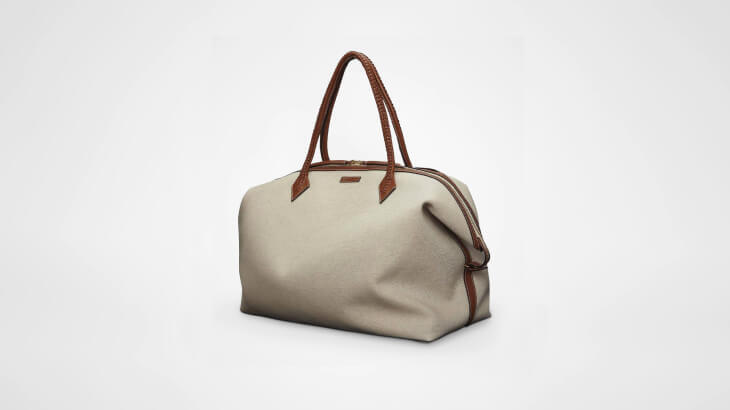 Sometimes a business trip doesn't need a suitcase. Sometimes, it calls for a stylish, leather duffel carry-on bag! Metier London's travel bags for men and women offer you just that. Strategically placed pockets to hold all your essentials. Soft-hand handles. Space for your laptop. Sleek design. What more could you want?

Whether you're taking a domestic or international flight, having a roomy, high-quality suitcase makes all the difference. You shouldn't need to be a packing guru to take everything you need on a business trip with you. But sometimes, knowing a few little tips and tricks can go a long way.

TravelPerk's pro packing tips
Pro packing tip 1:
If you need to take something with you that you shouldn't really fold, consider a garment bag. Suits, dresses, and jackets will look and feel infinitely better when you arrive at your destination.
Pro packing tip 2:
Some of us are just a little messier than others. But that's OK because there's a solution. Packing cubes that you designate for specific items can help keep you organized and divide clean clothes from dirty ones.
Pro packing tip 3:
Use those exterior pockets! They're a lot more spacious than you think, and provide yet another separate compartment for you to keep your things sorted.
Pro packing tip 4:
OK, so this isn't exactly a packing tip. It's more of a general "buying a suitcase" tip. Suitcases are meant to last, so when you buy one you're making a long-term commitment. Think about getting one with a lifetime warranty so you know you're covered no matter what.
Pro packing tip 5:
Don't forget that an international carry-on is actually smaller than a continental one. They're typically about 20 inches long, so bear that in mind both when packing and buying a new suitcase.
Pro packing tip 6:
If you're hoping to turn your business trip into a quick getaway, consider separating the clothes you'll need for each type of activity. Don't show up to a business meeting in your Hawaiian shirt!
Pro packing tip 7:
Remember to take all your tech essentials. Chargers, laptops, or iPads are harder to forget. But what if you need something like a USB port or an extra power bank? They do take up a lot of room so think about that when filling up your suitcase.

Did you find this article useful?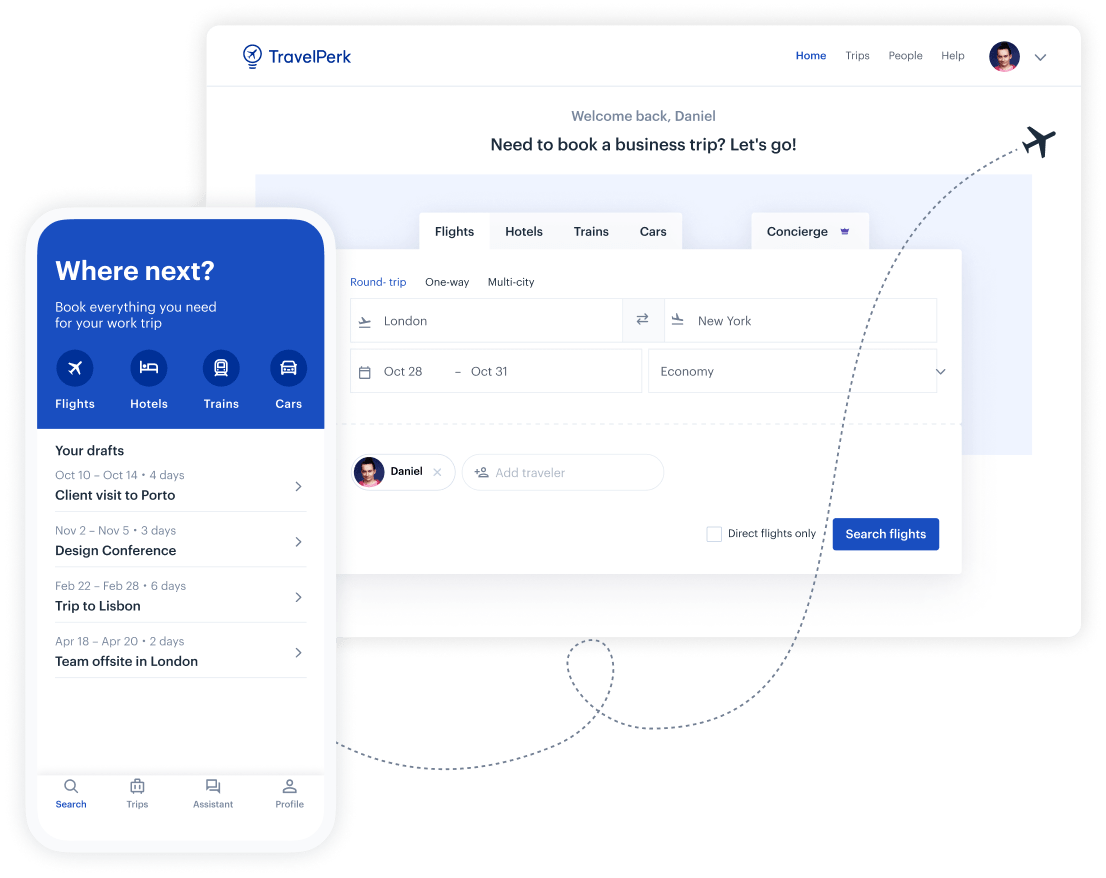 Make business travel simpler. Forever.
See our platform in action. Trusted by thousands of companies worldwide, TravelPerk makes business travel simpler to manage with more flexibility, full control of spending with easy reporting, and options to offset your carbon footprint.

Find hundreds of resources on all things business travel, from tips on traveling more sustainably, to advice on setting up a business travel policy, and managing your expenses. Our latest e-books and blog posts have you covered.

Never miss another update. Stay in touch with us on social for the latest product releases, upcoming events, and articles fresh off the press.