'Technology is moving so fast!" is a statement often accompanied by a slight flicker of fear and a flashback to a disturbing Black Mirror episode…
And it is moving fast, but technology should be seen as inspiring, not intimidating! In the right circles, it's a statement that should drive you to be at the forefront of the latest technological changes.
To do this, you need to be aware of what's happening in the industry and how your business can adapt and progress with these changes. We've collated the top tech conferences that are happening right here in Europe throughout 2019 so you can be in the know.
Emerging Tech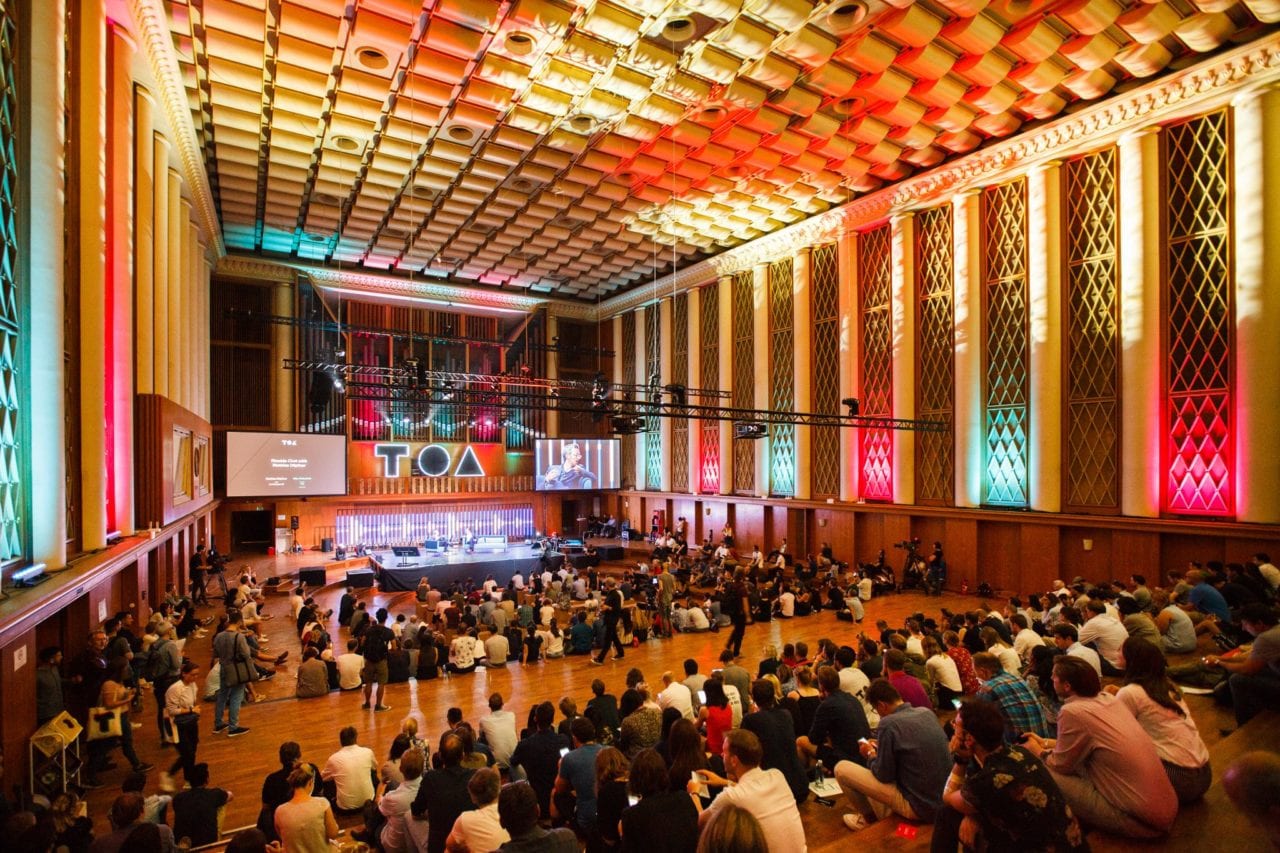 The main topic of this year's Internet World Expo: how the future of commerce is changing. Speakers, exhibitors and various industry experts will be discussing the rise of AR/VR, POS connect, and eLogistics in commerce sector. There will also be a 'TrendArena', where over 50 speakers will make their predictions. If you want to see where technology is shaping the future of commerce (online and offline) – this is the event for you.
With over 10,000 attendees, DTS has evolved into one of the largest tech conferences in Europe. Attracting speakers from major organizations across the world, including Google, NASA, Facebook, Mozilla, and Hubspot, this is an event that will educate on the most cutting-edge advancements in technology and how these major players are adapting to the ever-changing market.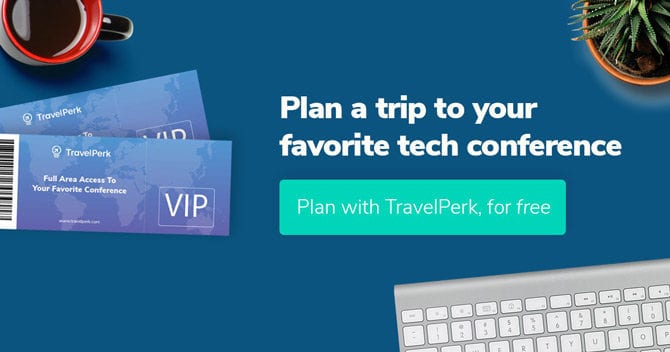 The Next Web | Amsterdam | 9 – 10 May, 2019
Bringing together 17,500 tech fanatics to discuss, predict and dissect the future of technology, The Next Web is a cutting-edge conference set in an old historic Amsterdam shipyard. A creative hub for artists and entrepreneurs, this feelgood event is proud to show off its ever-evolving, uniquely offbeat vibe.
VivaTech | Paris | 16 -18 May, 2019
A celebration of today's innovators, VivaTech brings the brightest talent in the world together for an explosion of creativity. Top speakers, live experiences, open innovation and exhibitions, not to mention robots VR parks and drones bring an exciting edge, while partnerships with accelerators and incubators from around the world give an international feel.
TOA | Berlin | 2 – 5 July, 2019
The future of technology, work and life come together at TOA (Tech Open Air) at the impressive Funkhaus Berlin. Often known simply as Europe's coolest tech conference, since 2012 TOA has been highlighting the era of information and technological collaboration we live in. Attend this conference to learn and share great ideas, find talent, discover job opportunities and be inspired by visions of a brighter future in a way that seems oh so natural.
Web Summit | Lisbon | 4 – 7 November, 2019
'Where to next?' It's a simple question, but it opens a multitude of possible answers. Understanding how to continually grow and progress in the Digital Age is key, so Web Summit are providing the knowledge and experience of a number of founders, CEO's, Start-ups and experts to answer this simple question. With claims from Forbes that this is "the best technology conference on the planet", you can be assured it's an event not to be missed.
SaaS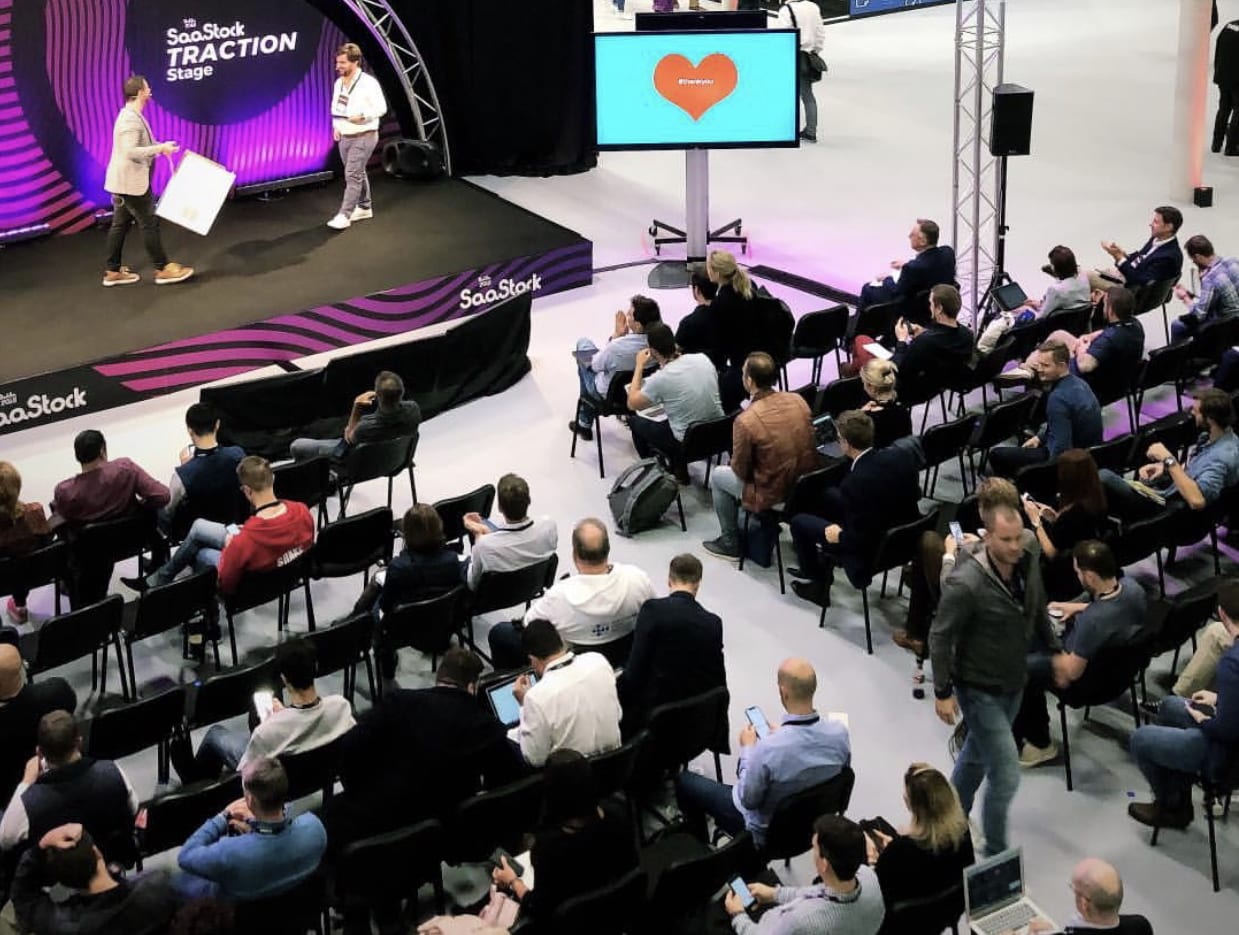 SaaStr Europa | Paris | 12 – 13 June, 2019
As the world's largest SaaS community, this group really know their stuff. After the success of 2018, SaaStr Europa will expand their conference to provide 200% more content than last year. To facilitate this, it's now a two-day event crammed full of practical sessions on the latest news and updates in the SaaS world, with the sole purpose of providing a platform where people can work together to grow and scale their businesses.
B2B Rocks | Paris | 12 September, 2019
Straight to the point, the B2B Rocks conference has a no-nonsense approach, understanding that people want deep and insightful information – but without the rambling! So, they've broken the day into 20-minute slots with speakers such as co-founders, industry experts, VPs, VCs and journalists. The day facilitates an open and friendly atmosphere, encouraging real discussion and valuable networking.
SaaStock | Dublin | 14 – 16 October, 2019
Looking to build and scale your B2B SaaS company? With three days of intensive learning, networking, and workshops, the SaaStock conference will help you do just that. Last year, they hosted 250+ exhibitors, 300+ VC fund opportunities and over 140+ keynote speakers. Rest assured Dublin 2019 will be no different and you will come away inspired and ready to take your business to a whole new level.
A Mecca for the best of the best disruptors in business, WebSummit features leaders in cloud computing, big data, security and enterprise technology. Expect a conference with big names and big insight into the future of tech and business.
Data & IT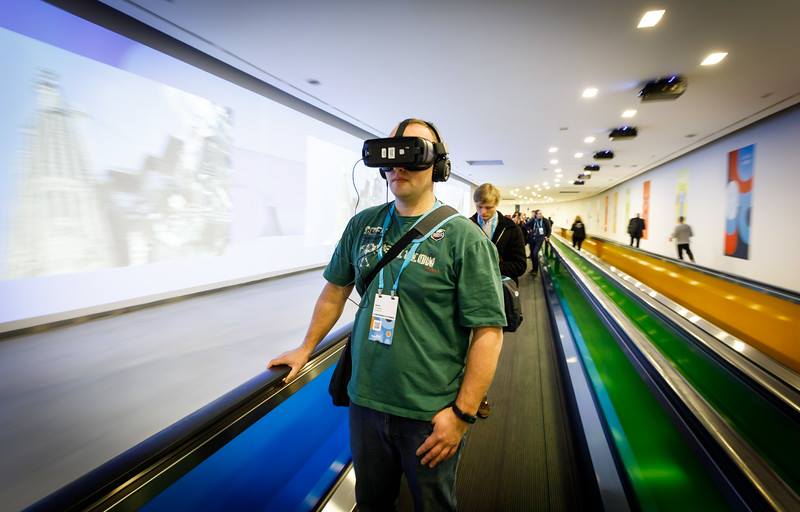 Cisco Live | Barcelona | 28 January – 1 February, 2019
With one-to-one meeting, peer collaboration and future-focused thought leadership, Cisco Live aims to give you an insight into digital transformation, while showing you the human side of networking. You'll come away with new skills and knowledge to utilize with current technologies and a deeper grasp of the abilities you'll need for the future.
Microsoft Ignite | London | 26 – 27 February, 2019
Learn the latest advances in data, IT, cloud and business intelligence and how these are continuing to change the world that we live in. With a hands-on session and workshop approach, you will get the opportunity to meet developers and tech professionals, hone your coding skills, explore new tech and learn from the leading experts in the field.
The largest data series conference in the world, Strata is unmissable for those of a data disposition. Training, tutorials, keynotes and creative sessions bring an in-depth, immersive experience to the 2019 conference, which focuses on big data, machine learning, the IoT, and business analytics. Tap into the minds of some of the best data scientists, engineers, analysts and business managers in the world.
Have you got a strategy for a digital future? Increasingly, companies are digitalizing processes, IT infrastructures, and operations – so how are you going to maximize efficiency in this digital world? Using the latest research, industry experts and input from companies just like you, the Gartner EMEA conference is going to help you create the ideal strategy for your business.
UX & Design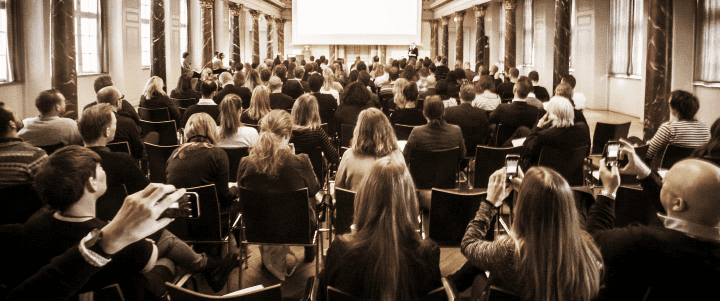 How can design and marketing work together? Well at 2019's UX Conference you'll find out. Looking at a range of topics such as UX & Marketing in Travel, FinTech, and Operating Systems etc. you'll have the chance to learn from some of the world's biggest companies just how they're using the psychology of design to market to their online consumers.
UX Copenhagen | Copenhagen | 18 – 19 March, 2019
A two day event focusing on the newest trends in the field, this dynamic conference is presented by a panel of speakers ranging from super gurus to juniors. This year's timely topic is 'Consent and Privacy', exploring how designers can create with transparency, ethics and diversity in mind. UX Copenhagen promises inspiration, insight and knowledge, delivered by speakers and presenters who are taking 'User Experience' to a new level.
UX Scotland | Edinburgh | 12 – 14 June, 2019
Returning for its 7th year, this hands-on, high energy conference is packed full of quality case studies and workshops, with some high-end keynote speakers to boot. Situated in Dynamic Earth, a state-of-the-art conference centre in the heart of Edinburgh, you will have the chance to learn new tools and techniques, while expanding your professional network and learning from industry leaders.
SmashingConf | Freiburg | 9 – 10 September 2019
Set right at the doorstep of the magical Black Forest, this friendly, inclusive event focuses on real world problems and solutions. Focusing on front end and UX, but branching out to areas such as machine learning and UI design, SmashingConf is based around live interactive, hands-on sessions and prides itself on its harmonious atmosphere and good vibes.
Startups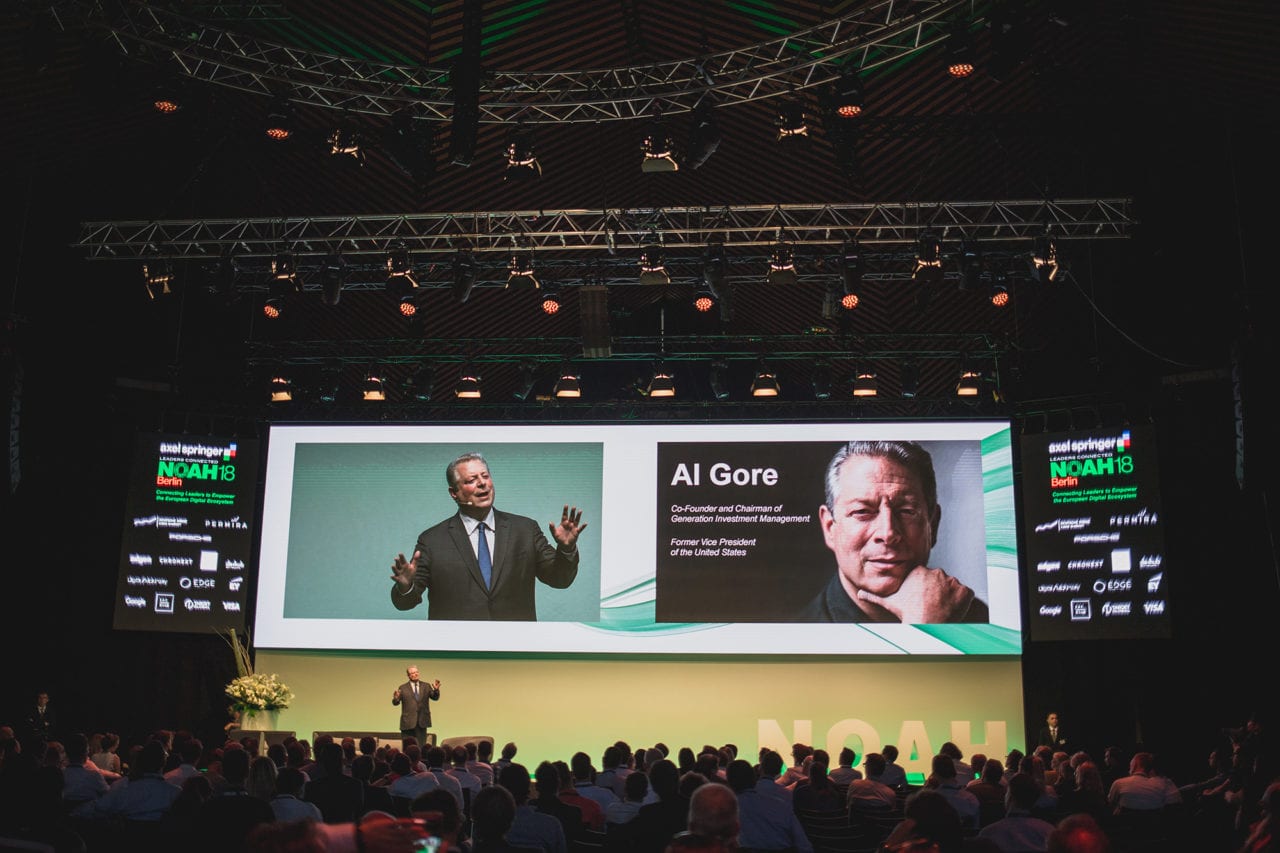 4YFN | Barcelona | 25 – 27 February, 2019
This cutting-edge conference aims to discover what the world will be like in four years from now. Featuring dedicated network sessions, competitions, startup pitches and curated content, 4YFN is a must for entrepreneurs who want to stay ahead of the curve.
An exclusive, invitation only Swiss event, Seedstars Summit is the world's biggest startup competition for emerging markets. They're all about impact investing, tech and entrepreneurship and seek to unite the brightest talent to create a global network of visionaries. Think you have what it takes? Get on board and request tickets!
Showcasing a selection of the hottest startups of the moment, the EU Startups Summit brings together 1,200 entrepreneurs, corporates, angel investors, VCs and media people from all over Europe to learn from some of the most successful European entrepreneurs of all time. With a host of high-profile guest speakers, including TravelPerk's Avi Meir, you'll come away inspired and fired up to take your business to new heights.
The largest independent startup community, Startup Grind connects 1 million entrepreneurs in over 350 cities. Simply put, if you're an entrepreneur, this is the event for you. Join other ambitious entrepreneurs, innovators and creatives to learn, exchange ideas and get inspired by some of the biggest players in business.
Startup Grind also bring us their Tech Conference on 9 April 2019 in Barcelona, providing another opportunity to rub shoulders with top talent from all over the world. This year's focus is on technological challenges of the present and the future. You don't want to miss this one!
Giving a platform to 1,500 startups, NOAH delivers a competition format to challenge the best startups in Europe to pitch to investors. An invite-only event with a growing reputation, this conference is an amazing opportunity for talented entrepreneurs to showcase their abilities and gain a deeper insight into the latest tech concepts.
Strength in numbers…
If you're planning to get a large group together for one or more of these conferences, we can organize this for you! Sign up for our Premium Plan, and let us handle all your group bookings so you don't have to. Plus get anything else booked that you might need for your trip with our inclusive, concierge service.