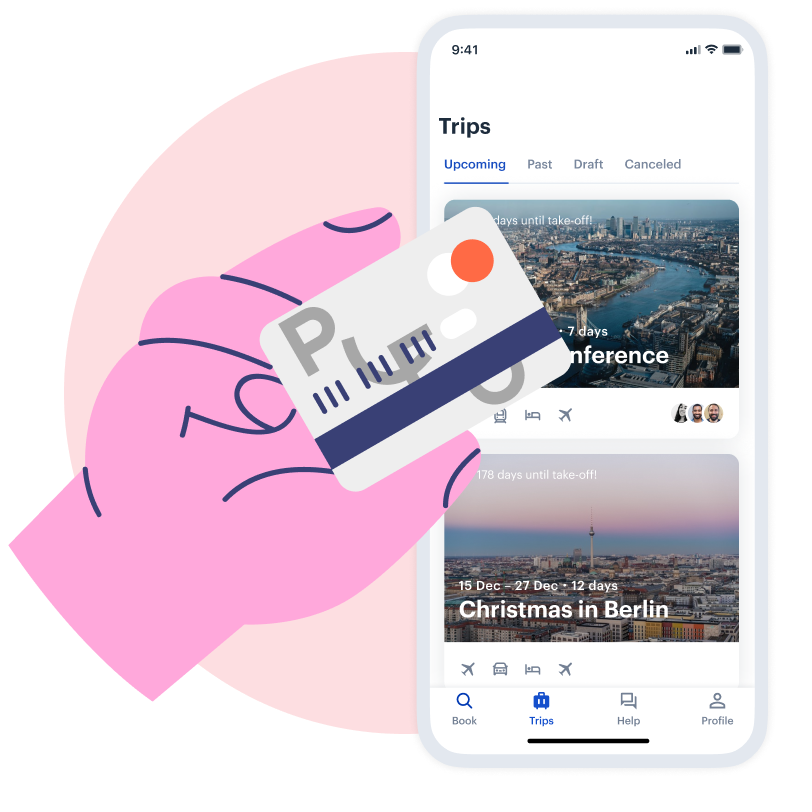 Pleo and TravelPerk collaborate on seamless travel solution, helping businesses navigate challenging economy
Business spending solution Pleo and Travelperk have formed a partnership to provide a scalable offering for managing business travel expenses globally
The integration is being rolled out across markets in the coming weeks
22nd November 2022, London - European fintech unicorn Pleo has formed a strategic partnership with TravelPerk, to enable a simplified travel expense experience for its users.
While post-pandemic travel is firmly back on the agenda, businesses have new challenges to tackle with turbulent times ahead, and the need for accurate, real-time oversight into spending is key for survival.
The newly launched API integration, combining the power of TravelPerk's global travel management platform and Pleo's business spend solution, enables end-to-end efficiency. Business travellers are empowered to book autonomously ensuring they'll stay within budget (using policies and approvals), and using a Pleo card means they won't have to pay out of pocket or complete expense claims. Receipts then automatically sync directly into the Pleo system, ready to be categorised and tagged.
As a result, the process of reconciliation becomes smoother, removing manual work and time spent, and business customers benefit from enriched travel insights and data within the Pleo platform. Added to this, booking via TravelPerk means businesses can significantly reduce their costs by reclaiming up to 20% VAT back, through a VAT friendly inventory and VAT compliant invoices.
Stuart Wynn, Pleo's Head of Strategy and Partnerships comments: 'Partnering with TravelPerk is an exciting moment in our mission to give businesses greater power to manage their spend in a smart and efficient way. By maximising the technical innovation of both solutions, we can provide a best in class tool that offers a seamless travel spend management experience, reducing running costs and removing time spent manually inputting and updating information.''
Kelly Jewison, Head of Partnerships at TravelPerk added: 'The environment businesses now find themselves in is having a direct impact on the choice of tools being selected to help manage the economic uncertainty. Business travel is crucial for the economy, business growth and revenue, but finance directors are looking for ways to manage and control business costs. The integration enables real-time access and greater insight into spending, to help businesses forecast accurately and plan accordingly.'
Mutual client Luno, a global cryptocurrency investment company comments 'Post pandemic we really saw the value of Pleo and TravelPerk. Without that combination we would have had a whole lot of people travelling, spending out of policy and waiting for the expenses to be reimbursed, which meant we never had full oversight into travel costs each month. With this new integration Pleo automatically matches receipts from all transactions on TravelPerk. No more manual drag and drop!'
Read more about the TravelPerk and Pleo partnership here.
-Ends-
About TravelPerk
About TravelPerk (www.travelperk.com)
TravelPerk is the next-generation business travel platform pioneering the future of business travel.
TravelPerk's all-in-one platform gives travellers the freedom they want whilst providing companies with the control they need. The result is saved time, money, and hassle for everyone.
TravelPerk has the world's largest travel inventory alongside powerful management features, 24/7 customer support, state-of-the-art technology and consumer-grade design, all of which are enabling companies and organizations worldwide — including big fintech brands like Wise, Revolut, or Monzo — to get the most out of their travel.
Backed by world-class investors like Kinnevik, Target Global, Felix Capital, Greyhound Capital, General Catalyst, Spark Capital, Heartcore, LocalGlobe, Amplo, 14W — investors in some of the most disruptive companies in tech including Zalando, Slack or Trello — TravelPerk is reinventing business travel with an end-to-end solution that works.
About Pleo (pleo.io)
Pleo is Europe's leading business spend solution for forward-thinking teams everywhere. With smart cards and automated expense reports, Pleo is helping small and medium-sized businesses across Europe leave behind the pains of old-fashioned financial processes. With features including subscription management, spend categorisation, invoice payments, email synching and instant out-of-pocket reimbursement, Pleo is used by over 25,000 companies, transforming their business spend giving finance teams real-time visibility and making everyone feel valued at work.
Pleo was founded in Copenhagen in 2015 by fintech veterans Jeppe Rindom and Niccolo Perra, both serial entrepreneurs with years of experience building successful financial products. Today, the Pleo team is +800 strong, with seven European office locations (London, Stockholm, Berlin, Madrid, Paris, Lisbon and Copenhagen).
Pleo is live across 16 markets (UK, Ireland, Denmark, Sweden, Germany, Spain, France, Luxembourg, Estonia, Netherlands, Belgium, Austria, Norway, Italy, Finland and Portugal). Head to the Pleo press kit for team and product photos, logos and archived press releases.