We have all experienced the electrifying atmosphere of joining hundreds or thousands of your peers for a few days of intensive learning and networking. The motivation and reconnection we feel with our career goals after spending time face-to-face with fellow professionals cannot be replicated at online events. After the pandemic left us relegated to virtual events for a couple of years, we are thrilled to see many conferences returning to in-person editions.
But with so many great events scheduled for 2023, where should SaaS professionals start? Whether you are based in Lisbon or Lagos, Sydney or Seattle, if you are in the business of software, TravelPerk is sharing our list of global conferences you won't want to miss in 2023. So let's jump in!  
North America
21st-23rd March 2023
Las Vegas, USA 
Want to learn from one of the oldest and most successful SaaS companies? Adobe's renowned annual summit draws some of the world's top organizations to Las Vegas for three days of networking and learning from tech giants. While 2023's agenda is yet to be revealed, previous speakers include Rosalind Brewer, CEO of Walgreens Boots Alliance, Inc, and Nike CEO John Donahoe.
What is sure is the schedule will cover a wide range of topics with last year's keynote talks including Transformation: Pushing Boundaries to Become a Changemaker, where Olympian and entrepreneur Allyson Felix and fashion icon Dame Vivienne Westwood joined the discussion. Another session on 2022's agenda was How Marriott Experiments Its Way to Data-driven Personalization which gave behind-the-scenes insights from one of the travel industry's most well-known brands. 
26th - 29th June 2023
Toronto, Canada 
In 2022 35,500 tech enthusiasts came together in the vibrant Canadian city of Toronto to celebrate the latest industry developments. Last year's event saw 1557 startups attending, including 274 impact organizations working to help humanity reach the UN's Sustainable Development Goals.
Drawing professionals from over 130 countries, the four days combine masterclasses, roundtables, talks, and interactive Q&As. An exciting conference sponsored by 250 respected exhibitors, including Siemens, KPMG, and TikTok, there is ample opportunity for young companies to find investment, including the exhilarating PITCH competition. Designed for early-stage startups, 56 budding businesses will share their innovative ideas in on-stage pitching battles. 
7th - 9th August 2023
Seattle, USA  
Described as a summer camp for digital marketers, MozCon eschews the typical conference setup, dropping expos and exhibitions in lieu of more informal networking opportunities. While MozCon is not crafted exclusively for SaaS businesses, there are priceless insights to be gained. Talks from industry experts like Daniel Waisberg, Search Advocate at Google, are designed to help professionals revolutionize their content marketing and customer experiences for the year ahead.
Meanwhile, the Birds of a Feather Lunch Table Discussions make networking even more engaging. With different topics revealed each day, bring your lunch and grab a chair to join the lively debates. 
6th - 8th September 2023
San Francisco Bay Area, USA 
We can personally attest to the power of SaaStr! A phenomenal event, SaaStr's annual conference draws together over 12,500 execs, founders, and VCs in the beating heart of the tech industry, California's Silicon Valley. A three-day festival dedicated to the SaaS community, our very own COO Huw Slater and Chief People Officer Sally Sourbron were honored to take to the stage last year and returned raving about the incredible atmosphere and array of interesting participants.
A must-attend SaaS event, attendees are treated to an action-packed agenda with over 300 speakers, 150 workshops, and 2000 networking sessions. Moreover, with over 1000 investors walking the halls, there are plenty of chances to forge lucrative partnerships.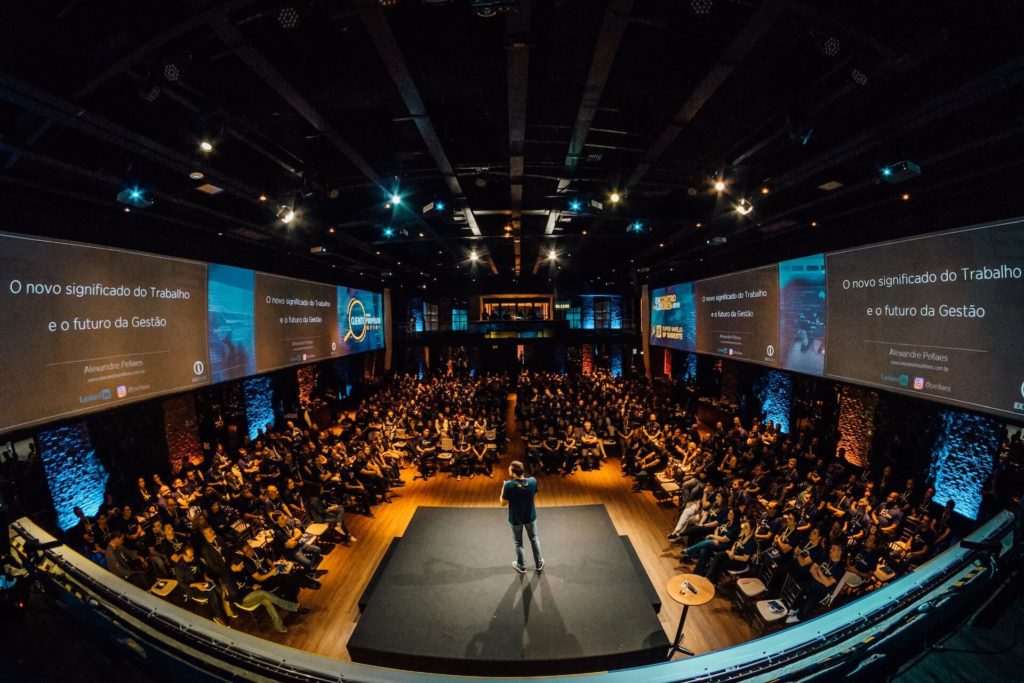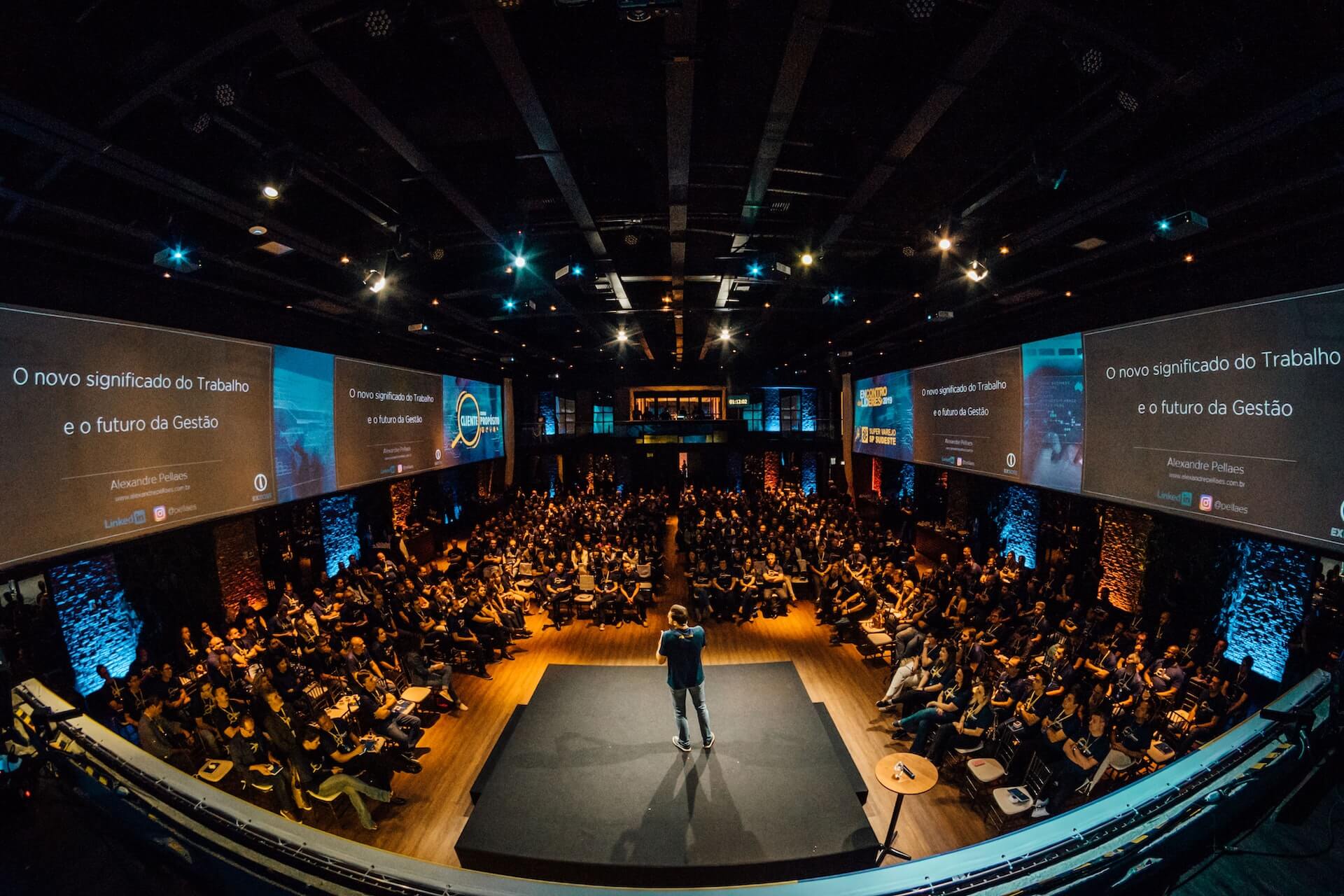 5th - 8th September 2023
Boston, USA 
Hosted by HubSpot, INBOUND brings together some of the biggest names in tech to share ideas and connect across sectors. More than a conference, the schedule features interactive booths where companies can demo their next great innovation. With tonnes of networking opportunities, attendees can meet with business leaders from over 150 different countries. Boasting an impressive array of previous speakers, the lineup has featured former US president Barack Obama. A fun event, INBOUND keeps attendees well-fed with their alfresco festival of food trucks and treats VIP ticket holders to an exclusive launch party to kick off the proceedings!
Europe 
21st February 2023
London, UK
Billed as the world's largest product management conference, this one-day event offers attendees the opportunity to learn growth strategies from leaders of tech giants like Spotify, Amazon, and Netflix. With a packed agenda, the day is split into half-hour sessions where top product leaders will share their insights on the hottest tech topics of 2023.
This year's talks will include Customer First: Creating Data-Driven Products with a Human Touch, led by Deliveroo's VP of Product, Katie Cummings, and What Crises Reveal about Your PM Culture from Ben Retourné, VP of Product and Design at Blablacar. If you can't make it to the British capital, other editions of this product-led summit are held in New York and San Francisco throughout the year. 
27th February - 2nd March 2023
Barcelona, Spain
Ok, so we can't claim to be impartial, but there is perhaps no better setting for a tech gathering than sunny Barcelona! Each year over 60,000 tech enthusiasts descend on Spain's second-largest city to celebrate the industry's latest advances. Despite the vast number of participants, MWC's carefully crafted app makes booking one on one meetings a breeze.
Part exhibition and part conference, the agenda is packed with keynote speeches on the newest developments with this year's topics, including Delivering the digital decade and Can immersive technologies transform the world? Offering attendees unrivaled insights, be sure to catch this year's fireside chat with venture capitalist Yossi Vardi. 
18th - 19th April 2023
Malmö, Sweden 
Scandinavian-based SaaS professionals can join the region's largest B2B gathering at SaaSiest, where founders and high-level executives gather for two days to network and take their businesses to the next level. Speakers for the 2023 edition are still being announced. On the roster already are April Dunford, Founder of Ambient Strategy, who has helped over 200 companies to differentiate their products in a crowded marketplace, and Hugo Wernhoff, CEO & Co-Founder of Kognity, an interactive learning platform that is transforming classrooms across the globe.
Want to increase your reach in the Nordic region? There is still time to apply as a speaker and host a talk or a workshop to boost your brand's profile. 
31st May - 1st June 2023
Dublin, Ireland 
Returning to an in-person edition for the first time in two years, Dublin Tech Summit attracts over 8000 attendees looking to learn more about the latest developments in the industry. With over 200 inspirational speakers, this year's themes will include the Future Workforce, Enterprise Software Solutions, and 5G, Connectivity, and IoT.
Attracting big names, previous talks have been delivered by Cassie Kozyrkov, Chief Decision Scientist at Google, and Bryan Che, Huawei's CSO. Curated to help businesses elevate, integrate and accelerate, this conference offers organizations the chance to revolutionize their offerings. As sponsors of the 2022 edition, we might be biased, but you don't need to take our word for it! Other renowned names like Mastercard, Lenovo, and Threatlocker have supported this two-day conference.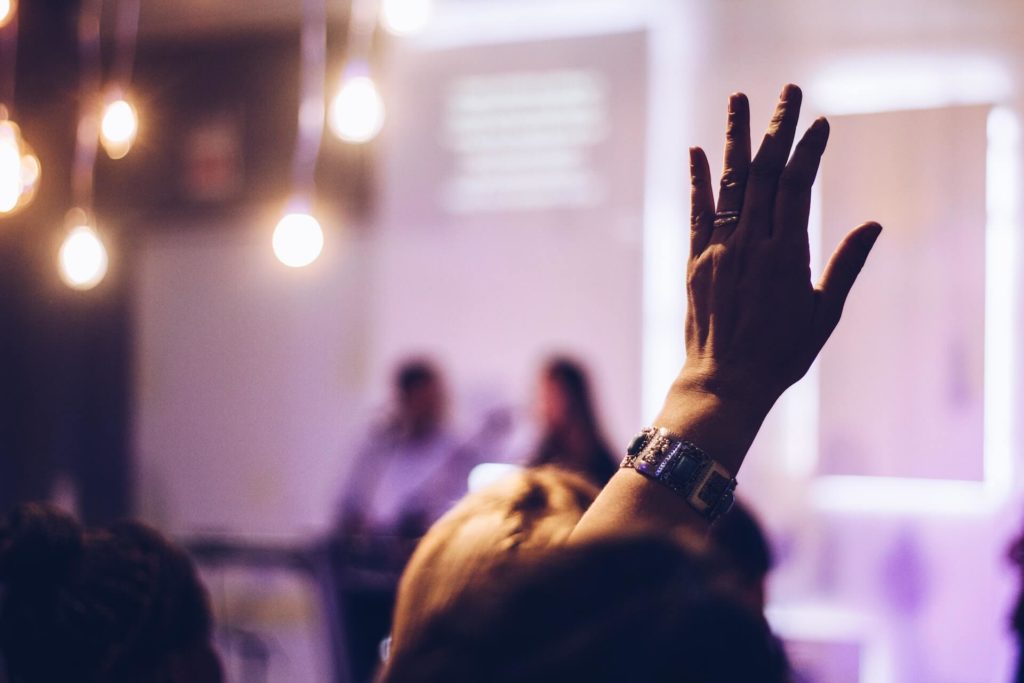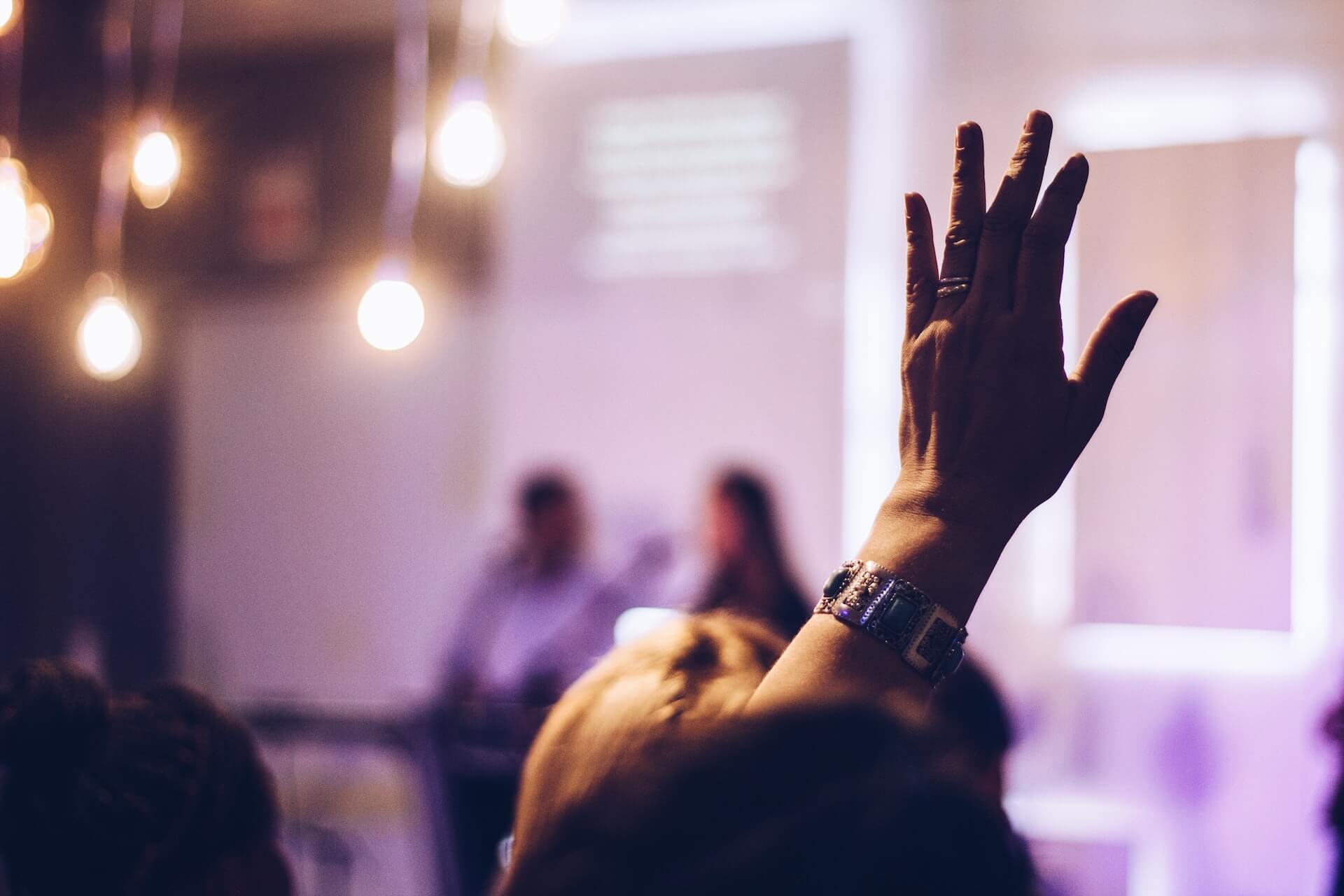 15th - 16th June 2023
Amsterdam, Netherlands
A space for top tech professionals to discuss the latest industry trends, The Next Web has been previously dubbed "Woodstock for innovators." Part conference/part festival, over 10,000 tech enthusiasts will gather in Amsterdam to share their insights and network with like-minded professionals.
Attended by well-respected brands like Google, Nike, and Microsoft, previous speakers have included whistleblower Edward Snowden and Maxine Williams, Chief Diversity Officer for Meta. With 78% of participants identified as decision-makers within their organization and 26% as C-level executives, you can be assured you will be rubbing shoulders with the best and the brightest at this unparalleled two-day event. 
16th - 19th October 2023
Dublin, Ireland
With over 68% of attendees in leadership roles, SaaStock has been called "the best SaaS conference for founders, execs, and investors in Europe." Each year 6000 SaaS founders come to Dublin to build relationships and scale up their blossoming organizations. Boasting over 150 handpicked speakers, last year's keynotes were delivered by Ashley Kramer, Chief Marketing and Strategy Officer at GitLab, and Andrey Khusid, Founder and CEO of Miro, to name just a few.
With a wealth of valuable content on offer, participants can avail themselves of over 100 hours of knowledge and networking opportunities with SaaS leaders. Dedicated to cultivating meaningful connections, the friendships forged at SaaStock have led to multi-million dollar acquisitions. 
Middle East and Africa 
11th - 12th October 2023
Dubai, United Arab Emirates 
Featured on CNN, ABC, and NBC, TECHSPO events draw the new generation of tech innovators to see what's next for the industry. A space where tech giants come to launch their latest products in front of the world's media, TECHSPO is an event where professionals can interact with fellow enthusiasts, meet possible investors, and get inspired by a spectacular array of creative companies.
Hosting different editions all over the globe, TECHSPO is coming to dazzling Dubai in October. With many SaaS companies in attendance, this expansive exhibition is just the ticket to stoke your motivation in 2023's closing quarter. 
25th - 26th October 2023
Cape Town, South Africa 
October 2023 will see breathtaking Cape Town gather the leading minds in digital advertising. Hosted in the 5-star Westin hotel on the city's spectacular waterfront, inspiring speakers from the globe's leading tech companies will share the latest marketing practices, up-and-coming trends, and thought-provoking case studies.
Sponsored by renowned institutions like Microsoft and Oracle, this two-day information marathon will include a deep dive into the newest SaaS technology with ample opportunities to network with the region's key decision-makers. With an envy-inducing location and a top line up make sure to secure a spot as soon as possible. 
Asia Pacific
15th - 22nd October 2023
Sydney, Australia 
For the first time, Austin's legendary SXSW festival is heading to the southern hemisphere. Its new location is Sydney, Australia, renowned for its spectacular beaches and artistic communities. The conference will be hosted in the city's iconic harbor, featuring hundreds of workshops, presentations, and panels across seven days.
Part film and music festival, part tech exhibition, SXSW celebrates the pinnacle of creativity, highlighting future changemakers and catapulting innovators into the public eye. For 2023 there are 18 topics on the table from Climate and Sustainability to 2050, a big-picture exploration of what could be possible in the next three decades. SXSW is still accepting proposals until the 14th of February, so there is still time to get your organization's revolutionary ideas in front of the world's eyes.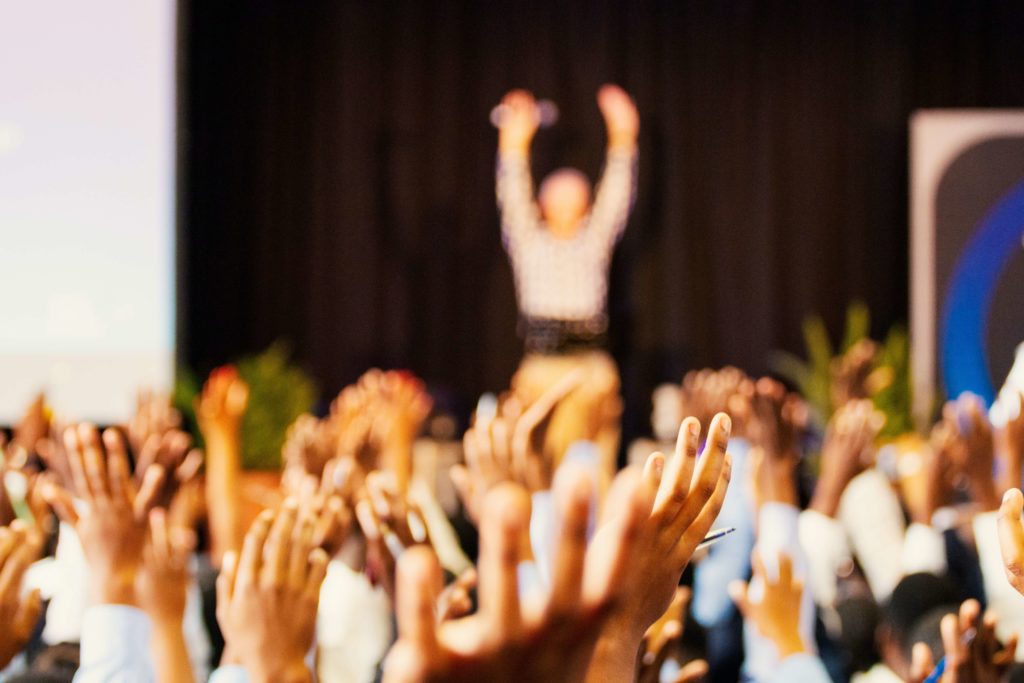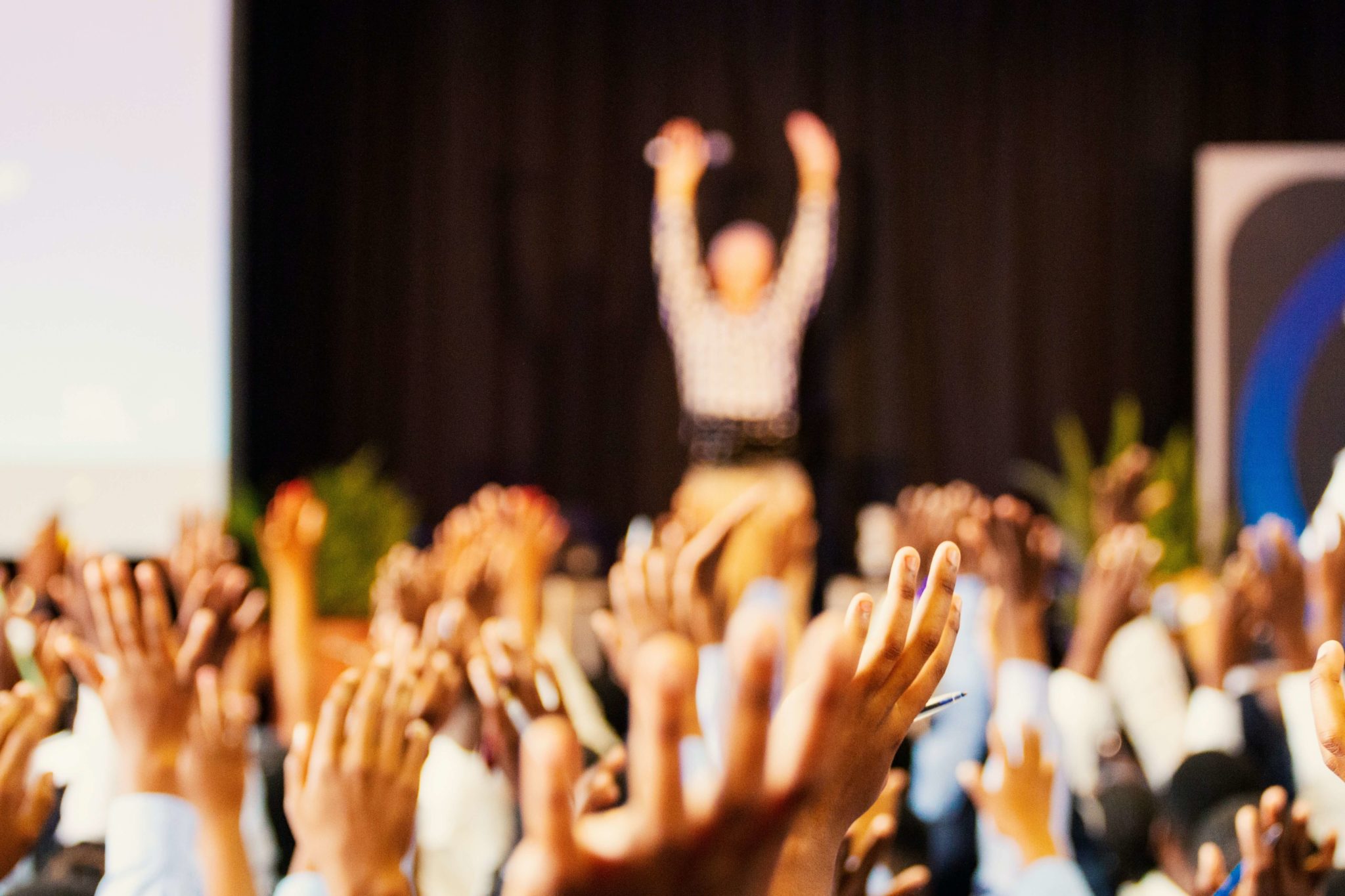 22nd - 23rd February 2023
Singapore 
Join over 750 founders, SaaS executives, and VCs in dazzling Singapore for Saastr's premiere Asia Pacific edition. Learn from top SaaS industry innovators sharing the successes and mistakes that have shaped their careers. With many investors present, SaaStr events are a golden opportunity to get feedback, forge new partnerships, and accelerate your ideas.
Looking for a mentor? SaaStr APAC has several sessions designed to give attendees face time with thought leaders in group discussions, workshops, and 1:1 braindates. While the speakers alone will make you want to stay till the very end, SaaStr rounds off an awesome two days with an epic closing party where the champagne flows and the DJ spins into the night.   
Latin America 
1st - 4th May 2023
Rio de Janeiro, Brazil  
With over 15,000 attendees expected, Web Summit's Latin American edition is set to be the largest tech event ever hosted in Brazil. Attended by well-known organizations such as the New York Times, Revolut, and Miro, Web Summit offers participants the chance to pick the brains of some of the world's top tech minds.
As well as industry leaders Web Summit conferences also have impressive celebrity appearances, with Serena Williams, Eva Longoria, and Margaret Atwood delivering keynote speeches at previous editions. Described as "the best tech conference on the planet" by Forbes and "the World Cup of tech conferences" by Fortune, if you are in the southern hemisphere, this is one tech gathering not to miss!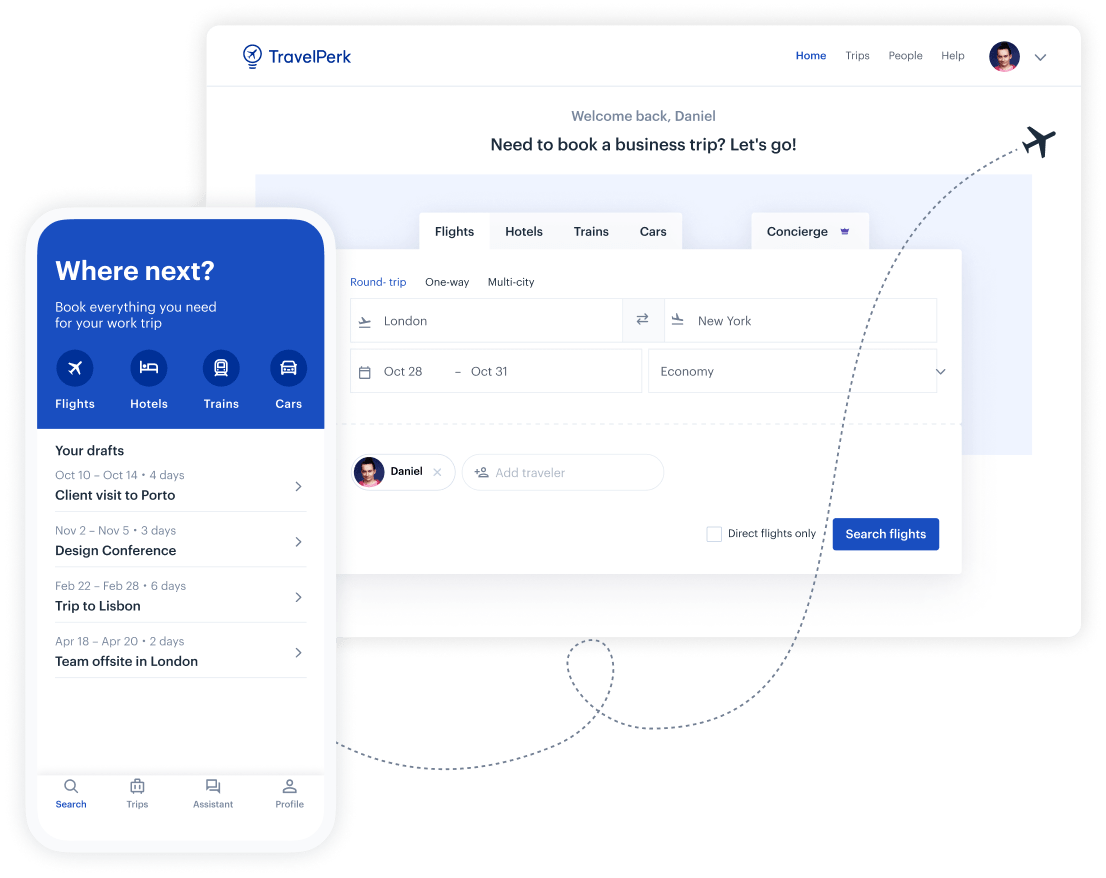 Make business travel simpler. Forever.
See our platform in action. Trusted by thousands of companies worldwide, TravelPerk makes business travel simpler to manage with more flexibility, full control of spending with easy reporting, and options to offset your carbon footprint.

Find hundreds of resources on all things business travel, from tips on traveling more sustainably, to advice on setting up a business travel policy, and managing your expenses. Our latest e-books and blog posts have you covered.

Never miss another update. Stay in touch with us on social for the latest product releases, upcoming events, and articles fresh off the press.