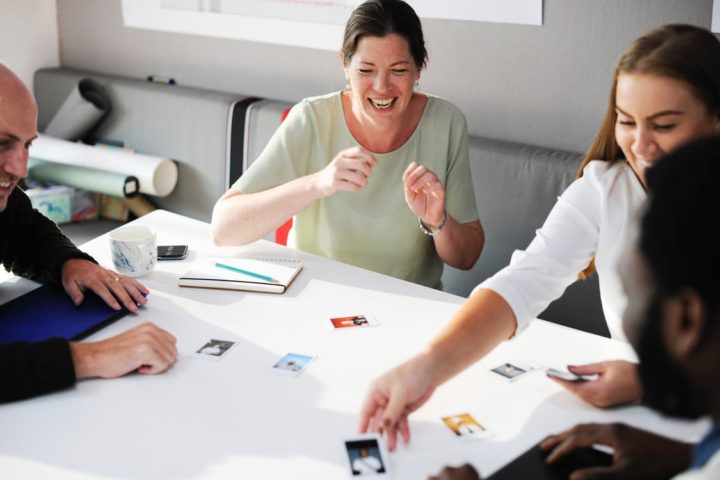 Today's heroine of our Unsung Heroes Of Business series is Lisi Luperi, Office Manager at DMI. As an Italian who loves to travel, she lived in London for two years before moving to Barcelona in 2014. Most of Lisi's previous experience was in the tourism and hotel industry, which included a stint at Booking.com. Upon arriving in Spain, she first joined DMI as a travel coordinator and was quickly promoted to Office Manager of the Barcelona office. After two years in this role, Lisi has become the de facto lynchpin of DMI's European operations.
About DMI
DMI is is the world's first end-to-end mobility company that combines all skills and services necessary to deliver mobile enterprise solutions. Thanks to the firm's unique and integrated approach to mobility, they have been experiencing high-speed growth ever since and their expanding client base already includes hundreds of Fortune 1000 companies. Today they are global company with over 2.500 employees across 16 offices worldwide.

Lisi is stationed in Barcelona, Spain and manages all European branches, which includes 36 traveling professionals. She's also frequently in contact with DMI's offices in India and Cambodia and organizes travel for any employees traveling from the US headquarters to Europe. Her responsibilities include many varied tasks and roles such as: reception management, office management, executive assistance, travel management and event management. Additionally, she also takes time to boost office moral whenever possible by surprising her colleagues with ice cream, ping pong tournaments or organizing fun teambuilding outings. She is the glue that holds the company together as she might be the only person in the company who is in touch with everyone on a regular basis, ranging from the DMI's CFO, CEO, President and employees, as well as the clients and visitors coming into the Barcelona office.
The Office Manager's Biggest Challenge
Lisi cites the simultaneous management of all the multidisciplinary tasks and dealing with their resulting complexities as her biggest challenges. As an office manager, you're forced to wear many hats and, although you plan your time to be as efficient as possible, often you will have emergencies coming up that will force you to stop what you're doing and scrap your plans. She explains a typical scenario here:
It's very hard to keep your focus on budget planning for a company event for hundreds of people when, suddenly, you have an emergency in the office due to a pipe exploding in the kitchen or a desperate call from traveler stuck at the airport that needs to arrive for an important client meeting within 3 hours. Things can spin out of control at any moment.

Lisi Luperi, Office Manager at DMI
There appears to be more than one Superhero at the DMI offices
In order to overcome these issues, Lisi has to be very organized to keep her resolve under stress and high-pressure situations. For example, business travel alone can absorb a lot of time as she has to book flights, hotels, and transportation for over 60 travelers, manage their trips, collect and report all invoices to the finance department, not to mention putting out fires from last-minute cancellations and other emergencies. As a result, Lisi is always on the lookout for new ways to automate tasks, speed up the booking process and introduce tools that can help her become more efficient and support her colleagues even more.
Managing Business Travel For A Global Company
One of her best decisions was switching from working with a travel agency to using TravelPerk's travel management platform. She made this change after being promoted from travel coordinator to office manager and receiving more decision making power. Thanks to TravelPerk, Lisi has automated the company's travel policy which now enables her travelers to book their trips themselves in just a few clicks. This frees up more time for her to invest in other tasks while making employees happier as they can choose their prefered travel times, airlines, seats and more.
More importantly, Lisi made sure her travel management tool had a reliable 24/7 concierge service that is always available and ready to help when the inevitable unexpected delay happens during a trip. This means that whenever there is an emergency related to travel, her travelers can call the support line directly and receive help instantly. This allows Lisi to work with less interruptions and relax after hours knowing she won't get any urgent calls from her travelers.
Tools like TravelPerk are invaluable as they make my life so much easier. I hope I can find similar platforms to support me with non-travel related tasks as well.

Lisi Luperi, Office Manager at DMI
Lisi is a great example of a true office superhero that is vital to the company's success.

Here's to Lisi, our Unsung Hero of Business: Saluti!