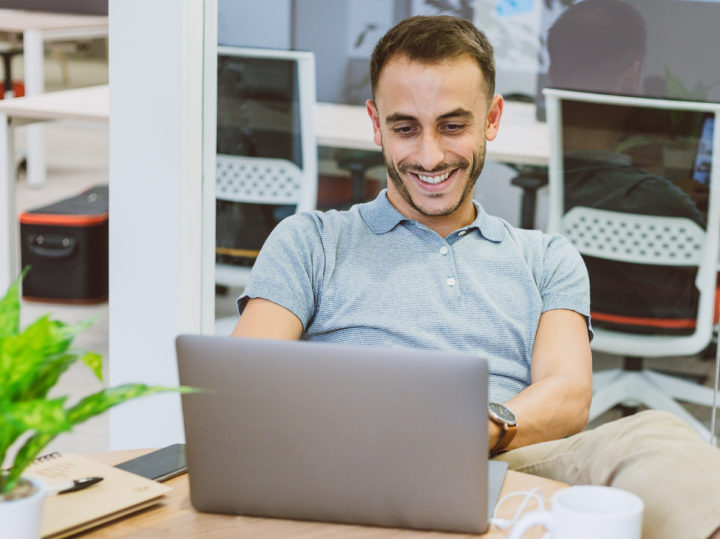 Most CFOs face two key challenges when dealing with business travel spend: keeping business travelers happy and ensuring they follow travel policy.

And here lies the dilemma. If CFOs book with a travel agent, it seems, at least on the surface, a lot easier to stay in line with company travel policy. The traveler, however, has no ownership of their business trip. Constant back and forth communication (especially when problems arise) and big agency fees means time and money go down the drain.

So, the CFO instead opts to give the business traveler freedom—free reign to take control of their own business trip, with the expectation to stay within the guidelines of the company travel policy. This leads to a happy traveler, for sure, but one who has no incentive to stick to the policy. Even if they wanted to, company travel policies are normally large, dense documents and as fun to read as it is to watch paint dry. It's one thing to have a travel policy in place, quite another to enforce it.

In order to overcome these challenges, companies often give office or travel managers the unenviable task of ensuring all business travelers follow the company travel policy. But one person handling every request creates a massive bottleneck—our statistics show that 20-30% of every booking has some form of modification. This all leads to one overly-burdened, stressed out travel manager and an incredibly inefficient system.

Modern CFOs need to know how to find the perfect balance between travel spend and business traveler happiness to have a successful travel management programme. Here are our top 5 tips for finding that sweet spot.

1. Provide access to low-cost inventory
At TravelPerk, we've found that 16% of our customers make low cost bookings. The main draw for CFOs and even business travelers is to get from point A to B as cheaply and efficiently as possible. In order to save money, it's essential for CFOs to ensure that, whatever solution they decide to use, there's access to all low cost inventory.
2. Automate a working travel policy
With each booking, business travelers should be reminded of company travel policy. It's absolutely crucial to make the policy easily understood and accessible. Business travelers will lose faith if they're expected to dig out and trawl through policy documents or ask colleagues about acceptable travel practices each time they travel.

TransferWise is an example of a company that has implemented an innovative, working travel policy that functions both for the company and the traveler. They've created a trust-based culture, giving their employees a certain degree of control over their travel bookings. This is a smart move and a perfect fit for the tech-millennials who make up a large proportion of their team.

Instead of a rigid policy, they give their employees ownership of the process. They also give them a nudge in a certain direction when they book. The business traveler might receive a suggestion to book in advance or to opt for company favorites when considering accommodation, for example. And with precise data and expert analytics offsetting business traveler freedom, they're able to strike that perfect equilibrium between cost effectiveness and employee satisfaction.
3. Enable self-booking
We all have control over our leisure travel choices. Nowadays, as the line blurs between business and leisure travel, self-booking combined with an accessible travel policy is becoming the best methodology for modern businesses. Giving the business traveler ownership of the process—rather than directing everything through an overworked, stressed-out office manager—is clearly the way to go. The business traveler handles their own booking. And if there's a modification or cancellation, instead of getting to the back of the queue and waiting for the office manager to sort things, they take control.

The load is also lightened for the finance team. Chasing invoices has always been a necessary evil for the finance side of business. When the power to self-book is placed in the traveler's hands, all expenses are tracked through the booking tool.
4. Label trips by travel and team
A good CFO will know two things. How much is being spent on travel and whether this amount is justifiable. They will be able to breakdown travel spend and gain an overview of what is happening and why. So, if the Berlin office spent €200,000 on business travel and the London office spent €500,000 is this justified? And how much was spent on hotels in comparison to Airbnb or alternative accommodation? Using data to understand the finer points of a company can optimize travel spend.
5. Use data analysis for regular optimization
In this data-driven age, regular analysis and reflection are important in order to grow. As a CFO, it's important to know how much is being spent and what the spending patterns are. Through data harvesting, online travel tools like TravelPerk enable companies to monitor and adjust performance.

A key role for CFOs is to make sure business trips are making sense and are cost efficient. As a centralized travel management platform, TravelPerk acts as a guide for CFOs, using data to give expert advice. If we can see that a company spends, say 40% of their travel budget in London, we'll steer them towards the best corporate rates in the English capital.
The importance of implementing the best travel management programme
Travel is the second-largest expense in a company and should be taken seriously. For modern CFOs, getting the perfect balance between policy compliance and cost-effective spend is the end goal. With a central travel platform, all spending is kept in one place, data is easily accessible and all payments are tracked in real-time. This adds up to an easy-to-follow travel policy, which in turn leads to satisfied business travelers. It also enables companies to know exactly what they're spending and where they're spending it, all together resulting in easier optimization.

With 24-hour support from booking tools like TravelPerk, should something go wrong there's no middleman, no queue, no bottleneck. Just a dedicated team on-hand to take care of everything you shouldn't have to!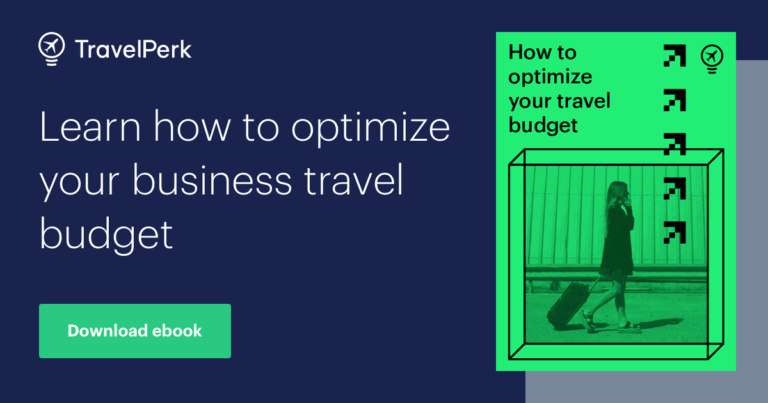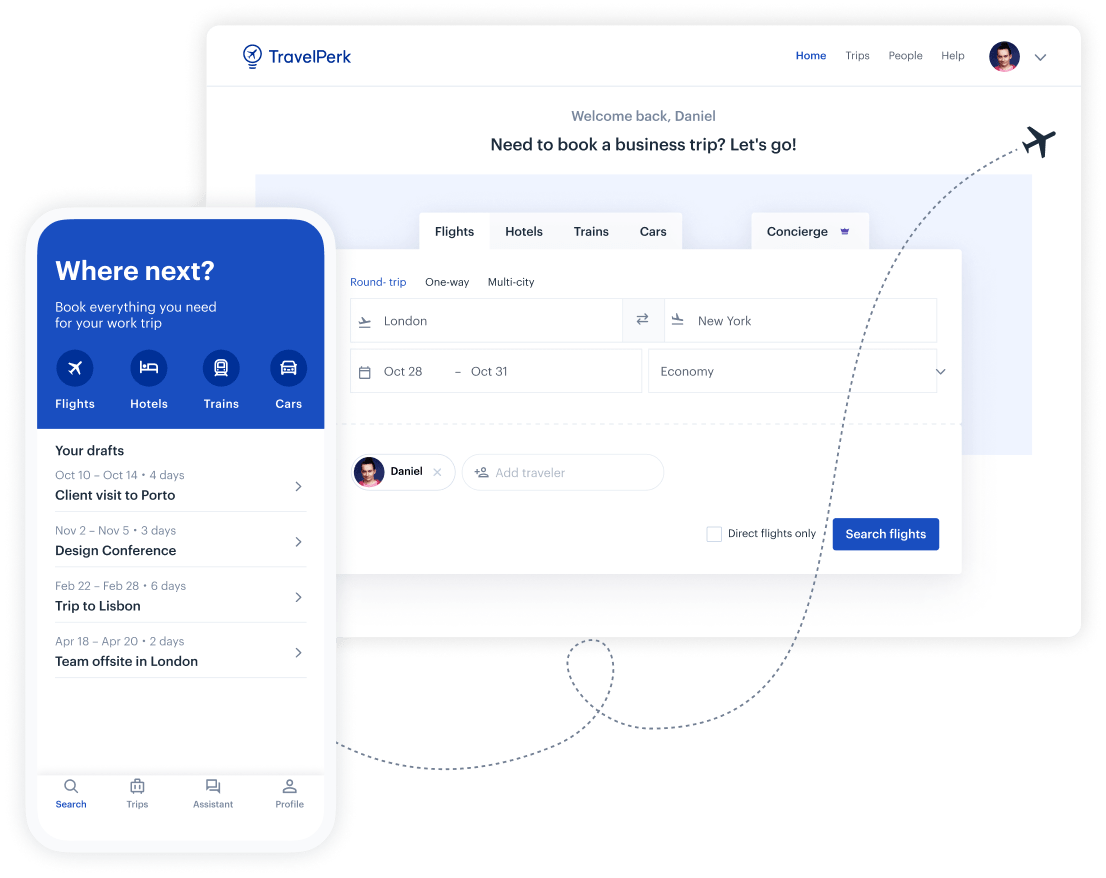 Make business travel simpler. Forever.
See our platform in action. Trusted by thousands of companies worldwide, TravelPerk makes business travel simpler to manage with more flexibility, full control of spending with easy reporting, and options to offset your carbon footprint.

Find hundreds of resources on all things business travel, from tips on traveling more sustainably, to advice on setting up a business travel policy, and managing your expenses. Our latest e-books and blog posts have you covered.

Never miss another update. Stay in touch with us on social for the latest product releases, upcoming events, and articles fresh off the press.