Imagine hosting your conference in Edinburgh Castle (yes, it's possible!) or backpacking through the Highlands for a team-building session—sounds good, right? You're not alone in your pining for Edinburgh, four million people visit this enchanting capital each year for a reason: its unique charm and magical beauty.
However, planning your event in such a stunning city is no easy feat, especially when you have numerous options to consider—venue, event type, and even food preferences (psst. maybe not everyone loves haggis!). We've compiled a list of the seven best event management companies in Edinburgh to ensure your next event is an unforgettable experience.
Let's get into it!
1. TravelPerk: best overall in event management and travel organisation

TravelPerk is a best-in-class business travel platform that empowers travellers to connect with their colleagues in real life. With TravelPerk, booking, managing, and coordinating event travel is made easy.

TravelPerk customers also benefit from a comprehensive MICE (Meetings, Incentives, Conferences, and Exhibitions) service. An in-house team of event experts is available to help you with venue sourcing, booking management, timeline management, duty of care, and more.

Due to hybrid and remote working, we recognise that companies are increasingly eager to gather team members in person. Our close relationships with suppliers mean you'll get the best deal, every time. You'll also benefit from consolidated invoicing and payment, all on the TravelPerk platform.
Headquarters: Barcelona, Spain
Offices: Edinburgh, London, Birmingham, Berlin, Chicago, Boston, Miami
What types of events can you plan with TravelPerk? 
We offer support for a variety of event types, including:
Meetings of 2-50 attendees

Conferences of 50-1000+ attendees

Awards ceremonies

Charity nights

Team building events

Hybrid events

Roadshows

Offsites
What event planning services does TravelPerk offer?
TravelPerk offers event management services to customers in the US, the UK, Spain, Germany, France, and other European countries. These may include:
Group bookings
Audio/visual effects
Incentive programs
Ground transportation
Theming and production
Project bookings
Delegate registration
And more!
We can be involved in your event as much or as little as you want, depending on your needs. Request a demo below!
TravelPerk's Meetings & Events team can help you book venues and get exclusive discounts on group travel
2. YourGB Events: great for event branding and marketing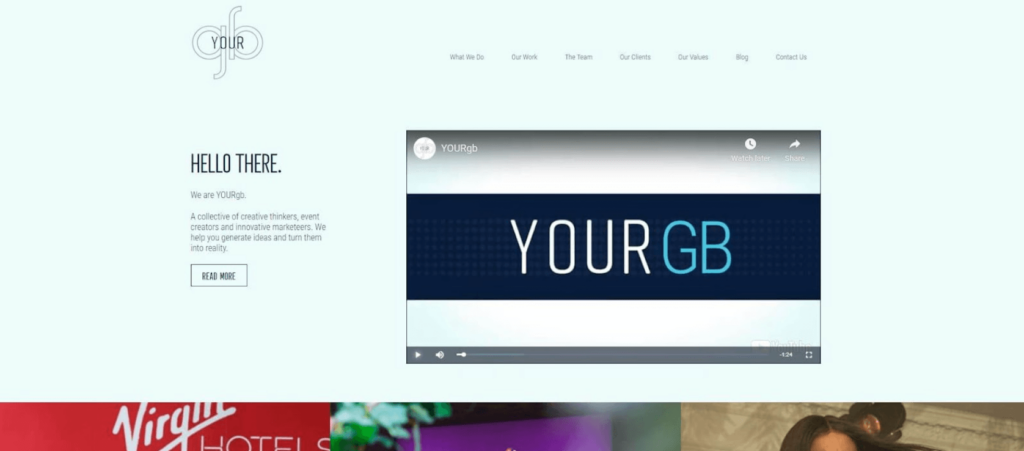 These Edinburgh event managers combine creative event conceptualisation with strategic and innovative strategies. The result is a conference with maximum engagement and expert management.
YourGB Events covers full-scale professional event creation, guiding your corporation every step of the way. Besides complete event management services, they also cover branding, marketing, and content aspects.
Headquarters: Edinburgh
Offices: London
What types of events can you plan with GB Events?
Live events
Brand showcasing
Conferences and corporate events
What event planning services does GB Events?
On-site event management
Logistics
Branding
Marketing
PR and social media
3. Breaking Strain Events: for adventure and trekking team building activities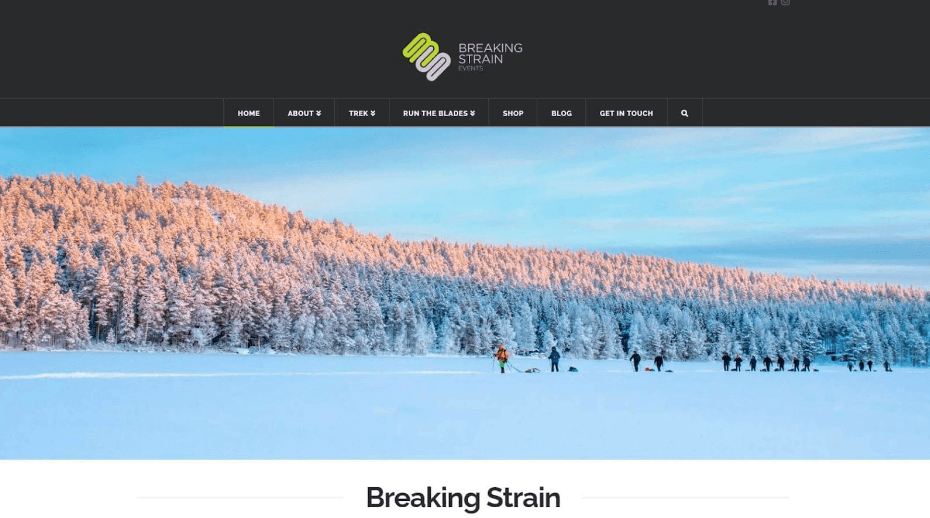 Breaking Strain Events is for professionals seeking a bit more adventure in their next team-building session or company trip. Their prime focus is offering engaging trips and activities in the great outdoors.
While Breaking Strain Events operates throughout Scotland, they also offer many global destinations. Companies can choose from activities including treks, races, and challenges for an altogether unique experience.
Headquarters: Edinburgh
What types of events can you plan with Breaking Strain Events?
Outdoor team-building sessions
Challenges
Races
Treks
What event planning services does Breaking Strain Events offer?
Event management
Destination management
Booking
Monitoring & measuring
Management review 
4. SHSC Events Management: good for conferences and congresses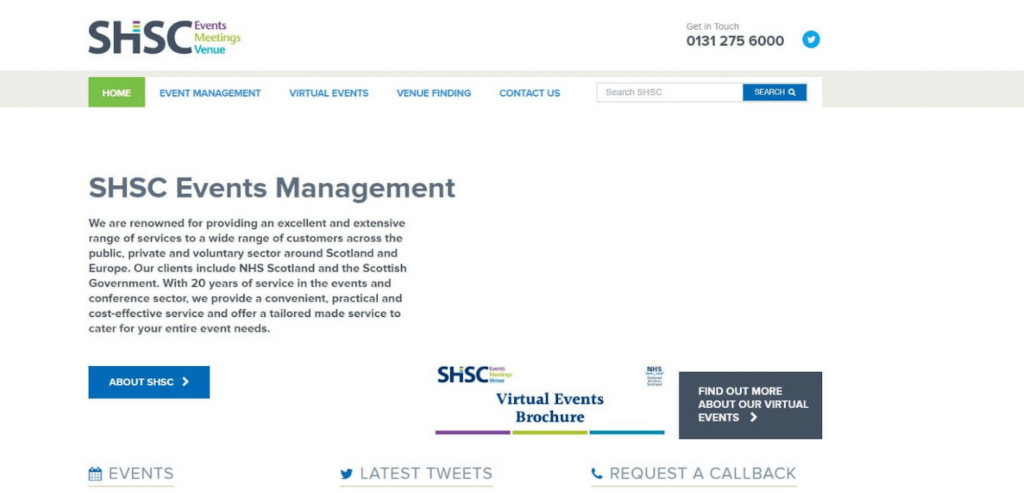 SHSC Events Management is a full-scale event management provider with experience in the public, private, and voluntary sectors. Some of their famous clients include NHS Scotland and even the Scottish government.
SHSC organisers also use a unique combination of tools and methods to boost engagement for your next conference or congress. Some examples include posters, polls, presenter coaching, and satellite sessions.
Headquarters: Edinburgh
What types of events can you plan with SHSC Event Management?
Corporate events
Conferences
Online events
What event planning services does SHSC Event Management offer?
Event management
Virtual event creation
Venue finding
5. Reeltime: great for Scottish event entertainment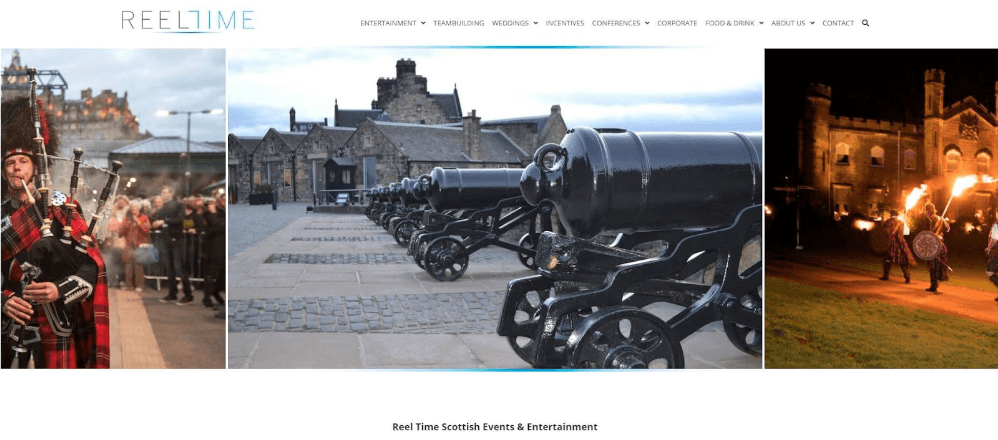 While many corporations may need old-fashioned conferences, others may prefer bagpipes, whiskey-tasting experiences, and historical landmarks for team building. Fortunately, Reeltime provides event entertainment and activities.
These suppliers focus on providing your event with unique experiences of local Scottish culture along with goodie bags and catering to go the extra mile.
Headquarters: Edinburgh
What types of events can you plan with Reeltime?
Conferences
Corporate events
Team building sessions
Product launches
What event planning services does Reeltime offer?
Entertainment
Activities
Catering
Wedding entertainment
Gift bags
6. Vision Events: good for audiovisual solutions and galas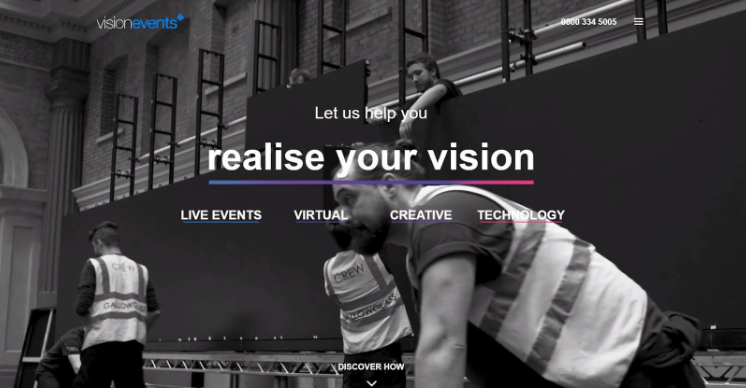 While based in Edinburgh, this events company has 35 years of experience creating a wide range of events all across the UK. Vision Events also provides audiovisual and technological solutions for an additional wow factor.
Vision Events has also worked with various famous brands, including TED and Aljeezera to create new and interesting spins on corporate event classics.
Headquarters: Edinburgh
Offices: Glasgow
What types of events can you plan with Vision Events?
Live events
Corporate events
Creative events
Company dinners
Galas
What event planning services does Reeltime offer?
Event management
Event production
Audiovisual solutions and technology
7. Lux Events: diverse event management portfolio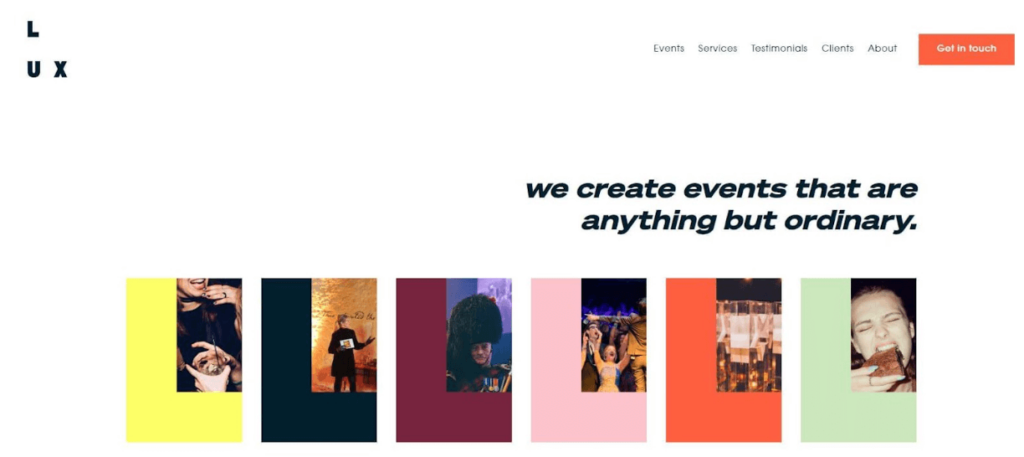 Lux Events has built up an impressive client list over 10+ years of high-quality event management, including famous brands like Johnnie Walker, Volvo, and CNN. Besides covering the whole event process from start to finish, especially interesting is their speaker and guest management services.
Their event planners combine creative approaches with proactive logistic solutions to make events both engaging and seamless.
Headquarters: Edinburgh
What types of events can you plan with Lux events?
Conferences
Award ceremonies
Dinners
Launch events
Brand activations
Experiential events
What event planning services do Lux Events offer?
Overall project management
Event strategy and design
Speaker, guest, and sponsor management
Logistics
Evaluation
TravelPerk makes corporate events a breeze
The perfect Edinburgh event is all about organisation. You'll need a team helping with everything from venue sourcing to booking and management. That's exactly where TravelPerk can help. With a network of industry professionals, you can make your next corporate event flawless through TravelPerk's comprehensive MICE services.

That's it! Now it's time to pick your poison: enjoy a Scottish whisky or an Irn-Bru, and celebrate the success of your event.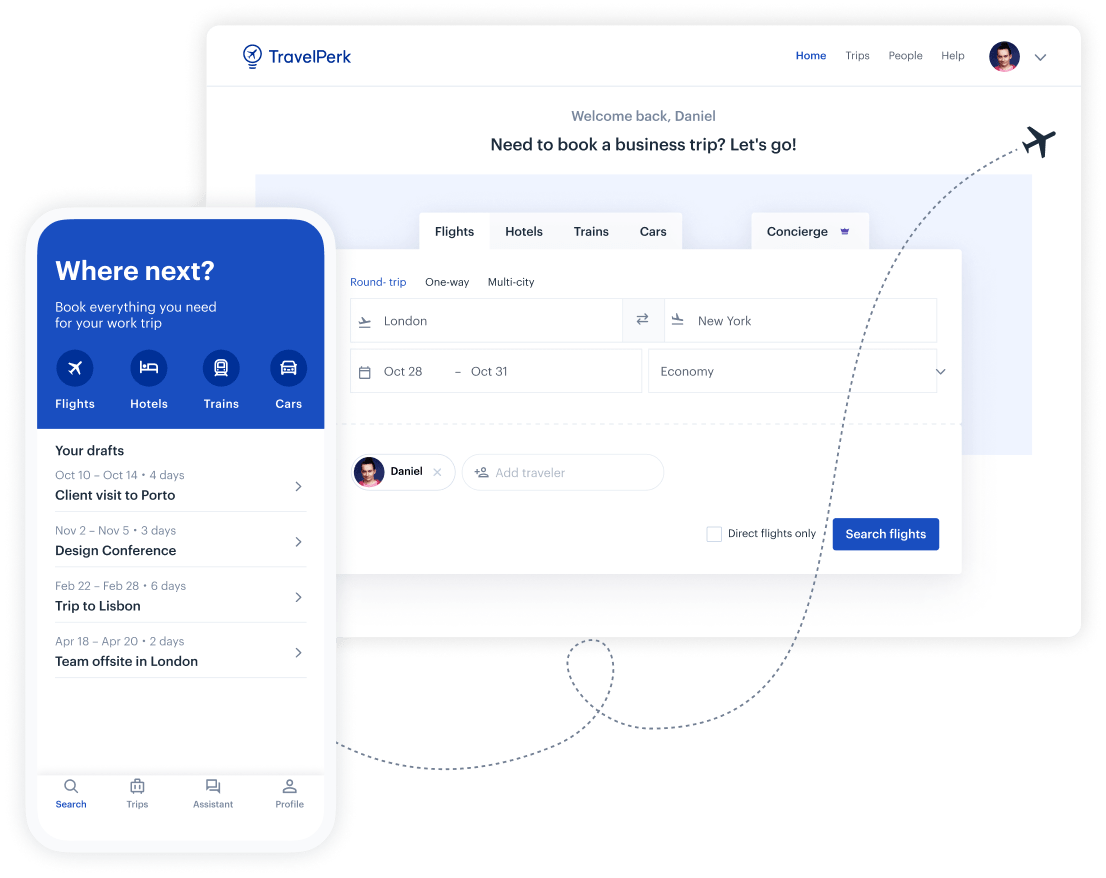 Make business travel simpler. Forever.
See our platform in action. Trusted by thousands of companies worldwide, TravelPerk makes business travel simpler to manage with more flexibility, full control of spending with easy reporting, and options to offset your carbon footprint.

Find hundreds of resources on all things business travel, from tips on traveling more sustainably, to advice on setting up a business travel policy, and managing your expenses. Our latest e-books and blog posts have you covered.

Never miss another update. Stay in touch with us on social for the latest product releases, upcoming events, and articles fresh off the press.