If you're part of the events industry, you're no stranger to the intricate process of orchestrating a company-wide event—a journey that can bring a few headaches along the way. Your to-do list probably includes: sending out invitations, curating decorations, choosing the perfect venue, crafting a well-planned schedule, and overseeing social media and marketing efforts; there's no shortage of tasks to ensure the success of your event.
The future landscape of business events is expected to reach a staggering value of up to €1.2 billion by 2032. With its economic potential, business-friendly environment, and remarkable connectivity, it's no wonder that Dublin consistently ranks among the top cities for conducting business.
The booming business hub stands as the second-best city to invest in post-pandemic Europe. So, bringing your next corporate event to this Irish city guarantees an exceptional experience for all the right reasons.
If you're on the lookout for event management companies in Dublin to help you brainstorm, organise, and execute unforgettable corporate experiences, your search ends here—these are our top recommendations.
1. TravelPerk: for the best travel organisation for corporate events

TravelPerk is a best-in-class business travel platform that empowers travellers to connect with their colleagues in real life. With TravelPerk, booking, managing, and coordinating event travel is made easy.

TravelPerk customers also benefit from a comprehensive MICE (Meetings, Incentives, Conferences, and Exhibitions) service. An in-house team of event experts is available to help you with venue sourcing, booking management, timeline management, duty of care, and more.

Due to hybrid and remote working, we recognise that companies are increasingly eager to gather team members in person. Our close relationships with suppliers mean you'll get the best deal, every time. You'll also benefit from consolidated invoicing and payment, all on the TravelPerk platform.
Headquarters: Barcelona, Spain
Offices: London, Birmingham, Edinburgh, Berlin, Chicago, Boston, Miami
What types of events can you plan with TravelPerk? 
We offer support for a variety of event types, including:
Meetings of 2-50 attendees

Conferences of 50-1000+ attendees

Awards ceremonies

Charity nights

Team building events

Hybrid events

Roadshows

Offsites
What event planning services does TravelPerk offer?
TravelPerk offers event management services to customers in the US, the UK, Spain, Germany, France, and other European countries. These may include:
Group bookings
Audio/visual effects
Incentive programs
Ground transportation
Theming and production
Project bookings
Delegate registration
And more!
We can be involved in your event as much or as little as you want, depending on your needs. Request a demo below.
TravelPerk's Meetings & Events team can help you book venues and get exclusive discounts on group travel
2. Davis Events: corporate events for all kinds of businesses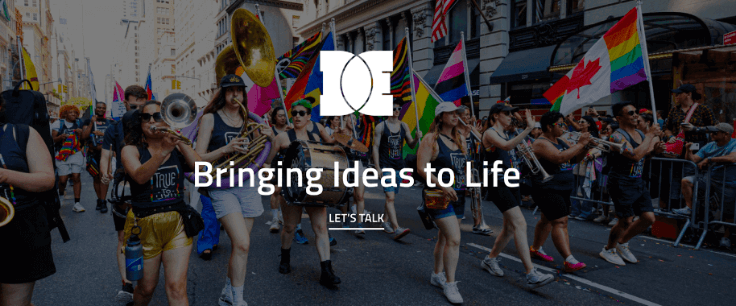 Davis Events Agency boasts a distinguished track record of collaborating with renowned clients such as Google, Pfizer, and Gilead, consistently delivering remarkable experiences for their staff and collaborators. This Irish-owned event management firm is also known for crafting themed events and brand activations.
Headquarters: Dublin
Offices: Cork, London, Austin
What type of events do they plan?
Brand activations
Corporate conferences
Christmas events and other holiday gatherings
What services do they offer?
Event management
Event planning
Brand activations
3. Verve: for live and hybrid corporate events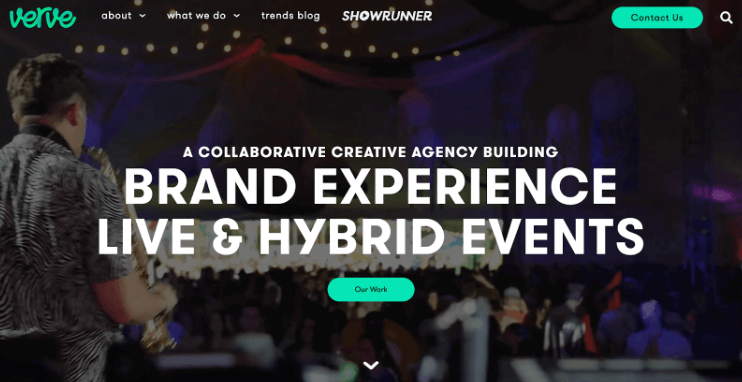 Verve is a full-service event management company with more than 30 years of experience. They not only do live events but they also do virtual and hybrid events so everyone can join the party. Their ethos is to show each brand's human side, enabling brands to authentically connect with their customers and partners.
Headquarters: Dublin
Offices: London, Amsterdam
What type of events do they plan?
Sponsorship activations
Brand experiences
Virtual and hybrid events
What services do they offer?
Event management
Design and branding
Social media and digital marketing
4. RAW Marketing & Events: for corporate event management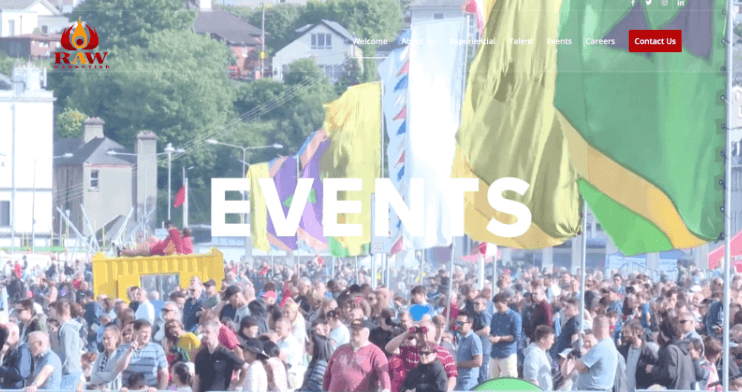 RAW Marketing & Events is a Dublin-based full-service marking activation and event management company. They have years of experience and have worked with recognised brands like Schweppes, Irish Life Health, and Aloft Dublin City, creating unique events that showcase every company's brand and vision.
Headquarters: Dublin
What type of events do they plan?
Experiential marketing events
Corporate experiences
Brand activations
What services do they offer?
Conference management
Event planning
Vendor and provider sourcing
5. Grooveyard: for virtual events and conference management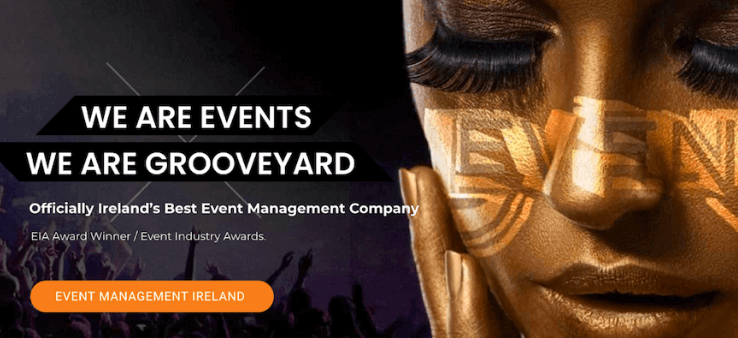 Grooveyard started in Dublin in 2000, and have now offices in Galway, and London, England. Their team specialises in virtual event coordination and conference management. They're also known for their flexible approach to event planning and award-winning client-centric focus.
Headquarters: Dublin
Offices: Galway, London
What type of events do they plan?
Virtual events
Creative events
Experiential campaigns
What services do they offer?
Experiential marketing events
Conference management
Product launch coordination
6. Safe Events: for event planning with safety in mind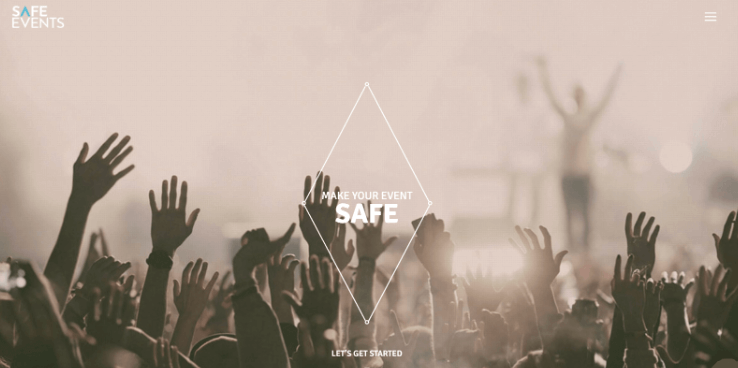 Safe Events, previously known as Cuckoo, stands out as a comprehensive event management firm located in Dublin, Ireland. They are experts in curating tailor-made, secure, and accessible events held in distinctive venues and locations. They've worked for a variety of notable clients, including Cricket Ireland, The Irish Maritime Festival, Kerrygold, and others.
Headquarters: Dublin
What type of events do they plan?
Family fun days
Indoor and outdoor exhibitions
Large-scale conferences
What services do they offer?
Event planning
Event management
Safety consultations
7. Hopkins Communications: for event management and full-service marketing

Hopkins Communications is a fully integrated marketing communications agency that offers stellar event management services. They have more than three decades of experience and although they are headquartered in Cork they also have offices in Dublin and Limerick. Some of their best-known clients include brands like Munster Rugby, Skechers, and Jagermeister.
Headquarters: Cork
Offices: Dublin, Limerick
What type of events do they plan?
Live, virtual, and hybrid events
Product launches
Conferences
What services do they offer?
Advertising services
Videography
Graphic design
Ready to plan your next unique event in Dublin?
Choosing an event management company for your event in Dublin is an investment in more than just your gathering—it's an investment in your peace of mind.
If you're looking for a helping hand, consider working with TravelPerk. Their experienced team creates opportunities for companies of all sizes and in all industries. The best corporate events bring teams together and enable businesses to succeed—and that's exactly what TravelPerk can help you with. Say goodbye to stress and spreadsheets, manage attendees, locations, scheduling, and everyone's travel plans all in one place.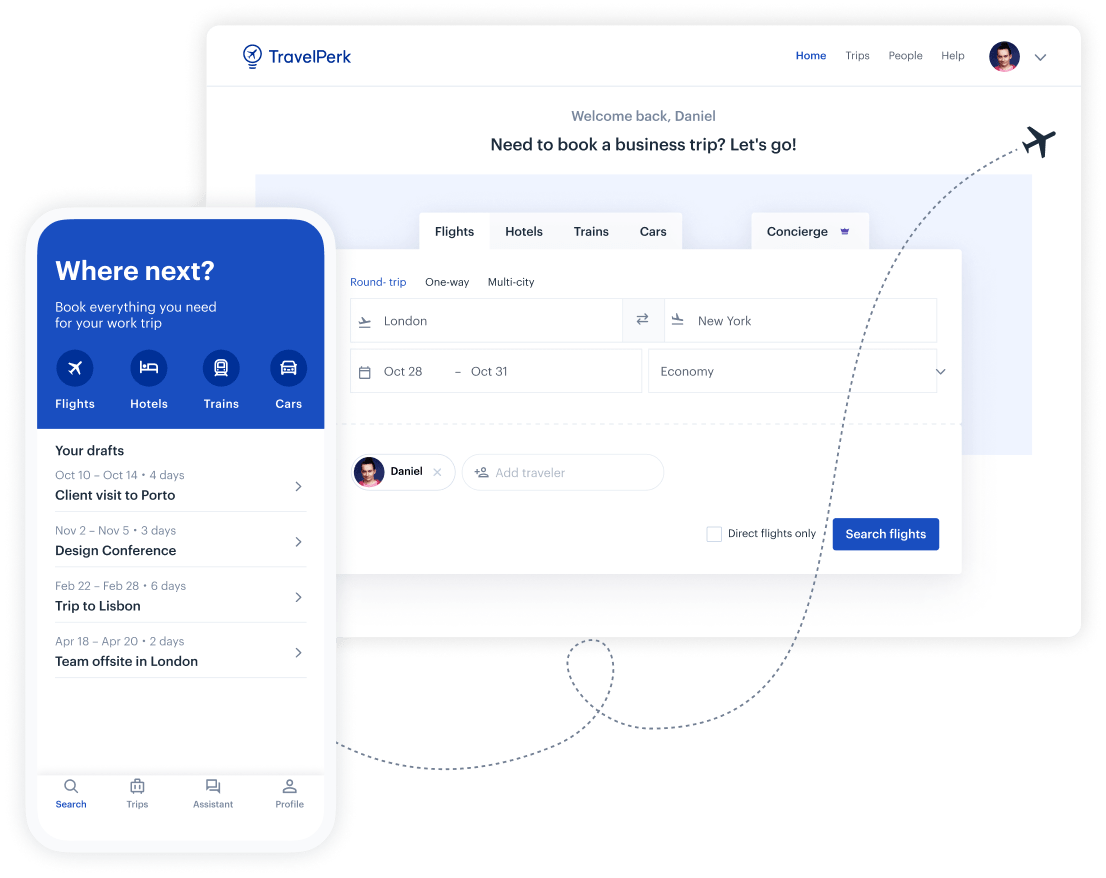 Make business travel simpler. Forever.
See our platform in action. Trusted by thousands of companies worldwide, TravelPerk makes business travel simpler to manage with more flexibility, full control of spending with easy reporting, and options to offset your carbon footprint.

Find hundreds of resources on all things business travel, from tips on traveling more sustainably, to advice on setting up a business travel policy, and managing your expenses. Our latest e-books and blog posts have you covered.

Never miss another update. Stay in touch with us on social for the latest product releases, upcoming events, and articles fresh off the press.