Are you building the next big tech business? Looking to connect with like-minded professionals, increase your audience and attract investment? Want to finance the next unicorn startup? Tech conferences are increasingly appealing to entrepreneurship, and attendance can help with all these goals.
Europe is bursting with fantastic tech events, but uncovering which are the best for founders and investors can be challenging. From the sun-drenched streets of Madrid to the waterways of Amsterdam at TravelPerk, we have whittled down our list of the top startup conferences in Europe. So whether you're a startup looking to scale up or a corporate investor seeking the next big innovation, we have some great opportunities for you.
TravelPerk's top European startup conferences
20th - 21st April 2023
Barcelona, Spain
Spend two days in sunny Barcelona networking and listening to the inspiring success stories of leading market players at 2023's EU Startups Summit. Join over 2000 founders, angel investors, and media professionals to listen to insightful lectures from over 75 global tech leaders.
Looking to forge lucrative connections? The helpful app generated over 8000 meetings at last year's edition. Want to find the next tech giant? Check out 75 companies showcasing the latest tech developments in the expo hall or head to the main stage, where Europe's most exciting early-stage startups will demonstrate their offerings in the pitch competition.
23rd - 25th May 2023
Wrocław, Poland
Wolves Summit, one of the largest tech conferences in the CEE region, brings founders, investors, corporate representatives, and tech enthusiasts to discuss the latest industry breakthroughs. Attended by professionals from fintech and software giants, previous participants have deemed this gathering a must for startup founders looking to scale.
With a focus on networking, the agenda features interactive workshops and 1:1 matchmaking sessions where attendees can take advantage of 60 AI-driven appointments over the three days. Want to expand your reach? Apply for a three-minute pitch session in front of a jury of VCs and business greats. But be warned, competition is high, with over 1000 startups vying for a spot on stage.
25 - 26th May
Tallinn, Estonia
This entrepreneurial tech summit has been inspiring startup founders since 2014. With two intensive days filled with interesting panel discussions, workshops, and lectures, it's the perfect place to connect tech entrepreneurs with funding.
Founders can showcase their ideas to over 3000 visitors from over 60 countries and more than 500 investors. Exclusive by design, this conference packs a big punch with 1 million euros up for grabs in its L59 Pitch Competition. Looking to invest in tech? Connect with 800 of the world's hottest startups or stand out from the crowd by participating in Latitude59's famous reverse pitching session! 
TravelPerk's Meetings & Events team can help you book venues and get exclusive discounts on group travel
30th - 31st May 2023
Helsinki, Finland
Rub shoulders with over 400 angel investors, VCs, and CVCs at this two-day summit. Hosting leaders from various backgrounds, the schedule is divided into sector-specific sessions. Among a star-studded array of technical discussions, this year, participants can get tips from investment professionals Gunita Bhasin from Unilever Ventures and Aline Vedder from Lakestar. Further funding opportunities come from the exciting Arctic15 competition, where the grand winner will take away a guaranteed minimum investment of 100,000 euros.
7th - 9th June 2023
Madrid, Spain
If you could pick the most valuable network for entrepreneurship, South Summit would be the one. This annual gathering of key players in the startup ecosystem invites attendees to connect with top minds in innovation from all over the world. Hosted in the Spanish capital, budding businesses have the chance to pitch their ideas to international investors.
An incredible opportunity, previous finalists have raised over $10 billion for their companies. In addition, participants of this three-day event can receive invaluable insights from the world's most successful CEOs. With an impressive roster of speakers, this year's list includes John Elkington, the Founder of Volans, and Juan de Antonio, Founder and CEO of Cabify.
14th - 17th June 2023
Paris, France
Welcome to Europe's biggest tech event. Each year 1,800 startups, 1,700 VCs, and 91,000 visitors come together for four days of motivation. With top tech leaders in attendance, this year's inspirational guest speakers will include Dan Schulman, President and CEO of Paypal, and Werner Vogels, CTO at Amazon.
An opportunity for startups to boost their profile, Viva Technology also features an exhibition where angel investors and the media can discover the latest breakthrough technology. With investor-only events, this event is also dedicated to helping the world's next unicorn startups meet with their peers and make business-changing connections.
15th - 16th June 2023
Dublin, Ireland
Check out the fastest-growing tech event in Europe in the Irish capital this June. Hosted over two days, 150 startups and 8000 attendees will come together to hear motivational insights from over 200 international speakers. Attracting various tech companies, from SaaS startups to e-commerce entrepreneurs, Dublin Tech Summit offers a wealth of knowledge for professionals of every background.
Connecting founders to funding through their Ignite program, young businesses can connect with investors at the Vision pitch competition and curated networking opportunities. To wrap up a successful first day, VCs and startups on the Ignite stream can mingle meaningfully at an exclusive party.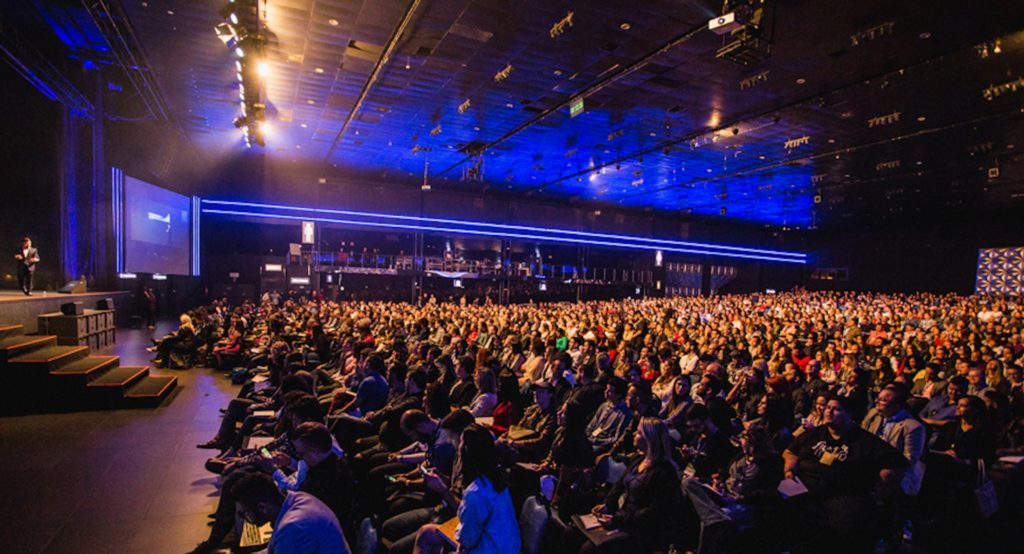 15th - 16th June 2023
Amsterdam, Netherlands
Want to be the next big thing in tech? Join 10,000 delegates, 6,000 companies, and 1,500 startups in the Dutch capital this summer for two days of discovering tech's latest developments. TNW Conference brings together industry leaders, policymakers, and enthusiasts to explore how tech will shape the world of tomorrow.
The place where startups come to scale, entrepreneurs can showcase their business ideas in pitch battles in front of tech change-makers and investors such as Atomico, Accel, and General Atlantic. Afterward, financiers and startup stars can further future connections in the investors' lounge.
Whether you are looking for a mentor or cold hard cash, with decision-makers forming 78% of the delegates, this tech conference offers ample opportunities to take your business to the next level.
28th - 29th June 2023
Berlin, Germany
Taking the prize for the most original tech conference, hub.berlin shines a spotlight on Europe's most innovative startups. 50% of the 500 attendees at this two-day event are tech executives and decision-makers looking for entrepreneurs with game-changing ideas. Blending workshops, live demonstrations, and digital art installations, this conference is a truly inspiring event.
But perhaps the most noteworthy feature is the networking opportunities. From tech playgrounds to pub crawls, there are a host of more unusual settings for attendees to get speaking. Providing delegates the chance to talk in person with professionals from the globe's most esteemed organizations, this is one tech meetup to mark on your calendar.
28th - 29th June 2023
Edinburgh, Scotland
We can personally attest that Turing Fest is a fantastic meeting ground for tech entrepreneurs! Last year our COO Huw Slater took to the stage to share his experiences of navigating and scaling during a crisis. With over 1000 tech professionals and 40 superstar speakers, Turing Fest has been dubbed the "ultimate learning party for startups."
Featuring candid talks this year, attendees can hear from Varun Nair, Former Head of AR/VR Audio Software at Meta and startup founder, and Anna Shipman, Technical Director for the Financial Times. The extensive agenda has content to suit every type of tech professional, with three distinct tracks for delegates to choose from. Trust us. This is one tech event you won't want to miss!
23rd - 24th August 2023
Turku, Finland
Not your typical conference SHIFT business festival is designed to help innovators launch their organizations. In 2023 SHIFT's content will follow three main themes. The first aims to help entrepreneurs future-proof their companies with tips on how to get ahead of the game. The second advocates for sustainability with advice on how to scale responsibly. The third celebrates disruptive technology and accelerators of change.
Boasting a combination of keynote speeches, fireside chats, and panels with business leaders, attendees also have plenty of chances to network at the daily after-parties.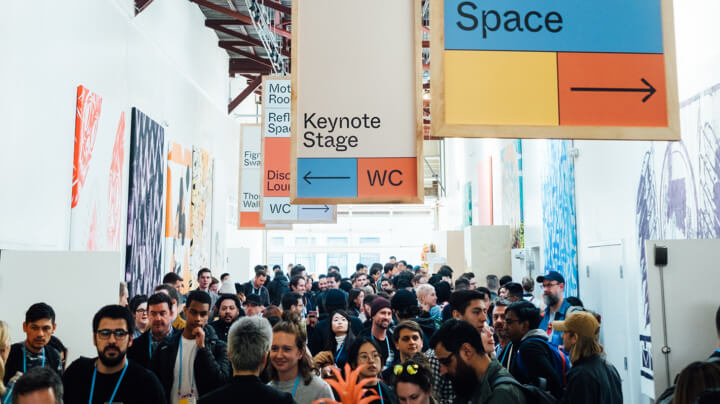 24th - 26th September 2023
Munich, Germany
Penned "The Founders Festival," when it began in 2014, Bits & Pretzels drew just 80 attendees. Today this three-day tech conference draws thousands of founders from the world's most cutting-edge startups to discuss the industry's future. Always boasting an inspirational lineup, previous talks have been delivered by tech icons like Drew Houston, Founder & CEO of Dropbox, and Reid Hoffman, Co-Founder of LinkedIn.
Love a bit of star-spotting? Jessica Alba and Arnold Schwarzenegger have also graced the stage in previous editions. After soaking up the motivational insights, participants can enjoy the most iconic wrap party at Munich's Oktoberfest!
13th - 16th November 2023
Lisbon, Portugal
Want to attend the summit where "the giants of the web assemble." Each year the world's most renowned startup leaders descend on the beautiful city of Lisbon to redefine the tech ecosystem. Drawing over 70,000 professionals and 2,300 startups, Web Summit attendees are surrounded by tech superstars and the industry's brightest newcomers.
Mixing debates, Q&As, and masterclasses, the agenda is a feast of content from inspirational thought leaders. Last year's schedule featured talks from celebrity speakers like Noam Chomsky and F1 Team Principle Toto Wolff, as well as discussions from renowned founders like Revolut's Nik Storonsky and Miro's Andrey Khusid.
As if all that isn't enough, there are also several rounds of prestigious pitches for startups looking to make a splash.
30th November - 1st December 2023
Helsinki, Finland
It's undeniable that Slush has generated some impressive stats. Last year's event saw 4600 startup founders and employees, 2600 investors, and 400 media employees descend on the Finnish capital for two days of celebrating tech's next generation of leaders. But perhaps most admirable of all, this illustrious event was carbon negative.
While this year's speakers are still under wraps, previous editions have hosted talks from thought leaders like Spotify Founder Daniel Ek and Tinder CEO Renate Nyborg. Drawing together investors with over $1 trillion in assets, this startup event is a veritable who's who of professionals looking to launch or fund the future of tech.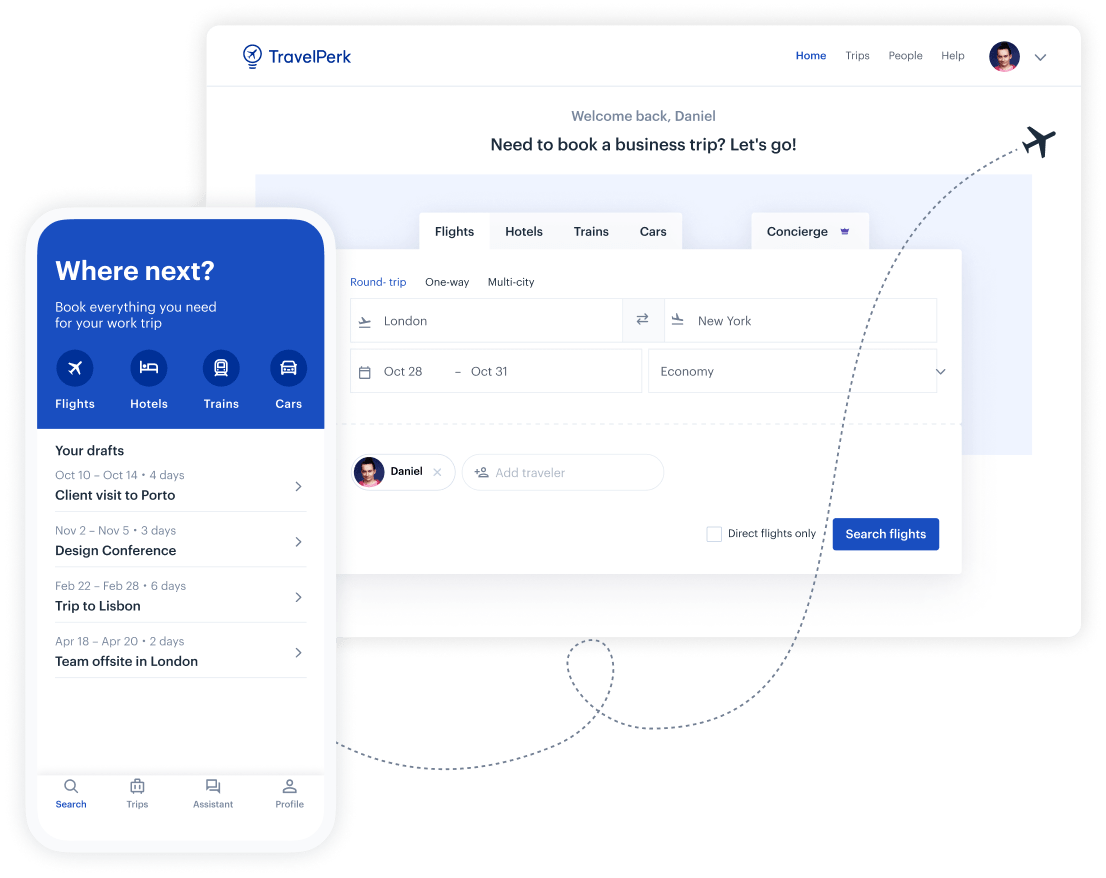 Make business travel simpler. Forever.
See our platform in action. Trusted by thousands of companies worldwide, TravelPerk makes business travel simpler to manage with more flexibility, full control of spending with easy reporting, and options to offset your carbon footprint.

Find hundreds of resources on all things business travel, from tips on traveling more sustainably, to advice on setting up a business travel policy, and managing your expenses. Our latest e-books and blog posts have you covered.

Never miss another update. Stay in touch with us on social for the latest product releases, upcoming events, and articles fresh off the press.